Massive Open Online Course (MOOC)

Our MOOC "How We See the World: Visual Function and Eye Health" is the first of its kind on the edX platform!
Learners can engage with course content and global learners through videos, animations, hands-on experiments, and forum discussions. Exclusive access to an interactive 3D eye model, virtual labs, live sessions, and detailed instructor feedback on each course assignment is available for the verified track.



Virtual Eye Clinic (vEyeC)


The Virtual Eye Clinic (vEyeC) uses conversational chatbots to respond as simulated patients. Students type questions or exam procedures, and the virtual patients respond with text, images, or videos. The tool allows students to practice conducting a case history, analysing clinical data, and formulating a diagnosis and management plan without a real patient.



Procedural Video Library
We have produced over 105 videos demonstrating various clinical procedures, including contact lens fitting, optical dispensing and paediatric examination techniques. Students are able to preview and revise the videos for their courses online anytime. Here are some samples.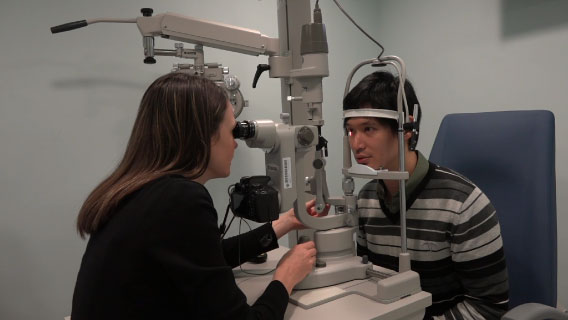 Slit-lamp external ocular health examination
This video demonstrates the routine for doing slit-lamp external eye examination. It also highlights the eye problems you need to be aware of during the eye examination.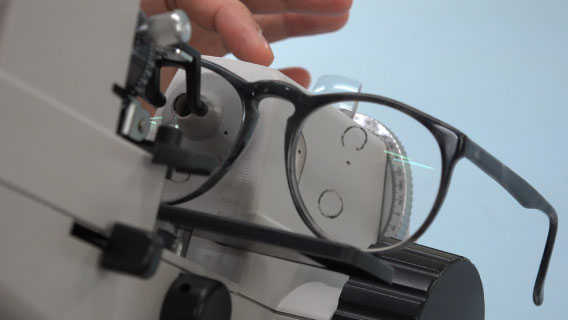 Verification of progressive addition lenses
This video demonstrates the procedures for verifying the parameters and power of a pair of progressive addition lenses (PAL).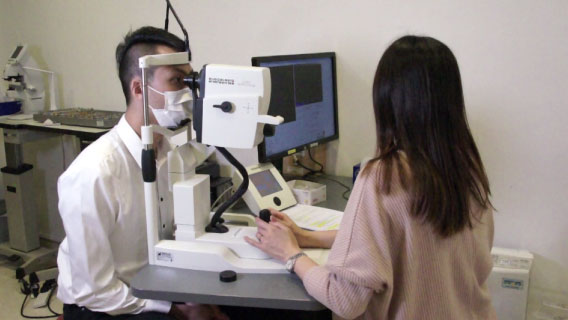 OCT measurement
This video demonstrates how to do an OCT measurement. OCT is an instrument allowing for examination of different retinal structures which benefits various retinal diseases and glaucoma.
Online Laboratory
Apart from online clinical demonstration videos, video clips filmed from patient's perspectives are being used in the online laboratory sessions to temporary replace face-to-face laboratory sessions during the COVID-19 pandemic. Students are expected to watch these pre-recorded videos before attending the online synchronous laboratory sessions. During the online synchronous laboratory session, instructors would guide students to complete an online assignment through collective efforts and discussions in small groups. Here are some samples of the pre-recorded videos.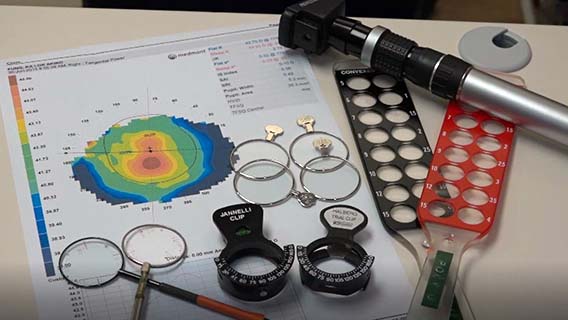 Online Low Vision Laboratory in Optometry Specialisms
Students learn how to calculate and prescribe suitable low vision aids/ adaptative technologies for visually impaired patients to improve their functional performance.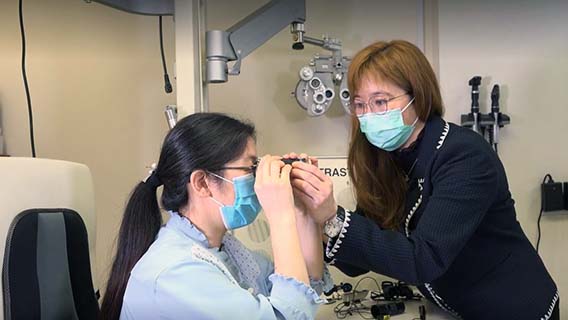 How to focus the telescope?
Students learn how to facilitate low vision patients to focus the telescope.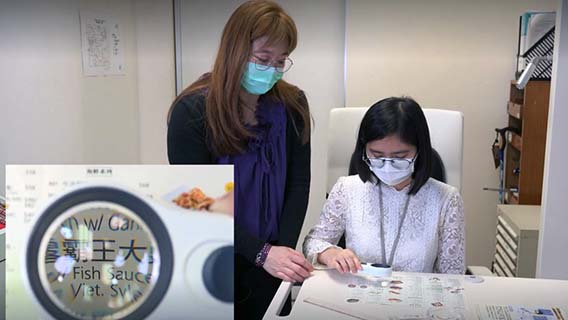 Low vision hand-held magnifiers
Students learn how to facilitate low vision patients to use hand-held magnifiers.
3D Eye Model Mobile App


You can install this 3D eye model, developed by the PolyU School of Optometry, into your iOS devices. This eye model features various views of the human eye. You can zoom in and out, hide or show a particular structure of the eye. You can even semi-transparent a specific eye structure and observe its relationship with other parts of the eye. It contains animated videos to show common eye diseases like cataracts, glaucoma and diabetic retinopathy, etc. This eye model is the perfect tool for studying ocular anatomy and physiology.



Virtual Reality Simulators


Virtual Reality (VR) simulators are used to enrich the optometry clinical training programme at PolyU. The simulators provide highly realistic experience and immediate feedback for students honing their clinical skills before transitioning to seeing real patients. The systems also include a large database of eye conditions to improve students' recognition of ocular pathologies. The School have seven VR simulators in total, including the first and only VR slit lamp simulator in Hong Kong!