Workshops for Optometry Students
EdUHK teachers have conducted workshops in our optometry classes, sharing their expertise in addressing the needs of SEN students. These workshops have greatly enriched our optometry students' understanding of the challenges faced by SEN children and demonstrated effective strategies to overcome them.
Workshops for EdUHK Students
The School of Optometry has provided eye examination lectures to EdUHK students, equipping them with essential knowledge about children's eye problems, with a particular focus on SEN children. Additionally, laboratory sessions were organized, introducing various eye examination techniques and offering hands-on experience.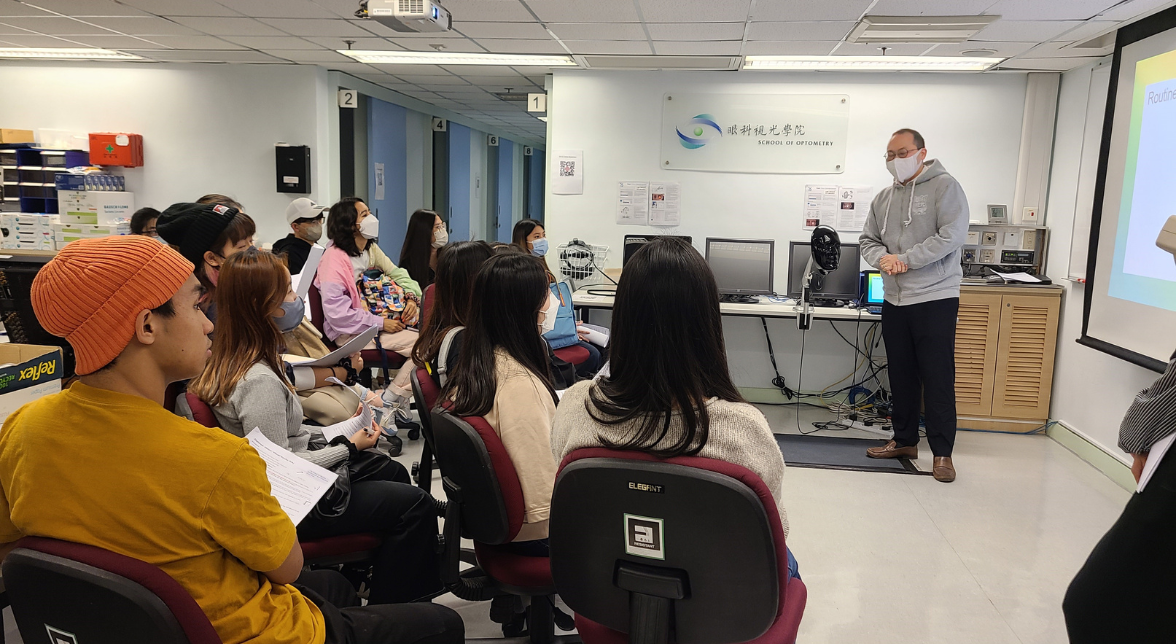 Eye examination lectures for EdUHK students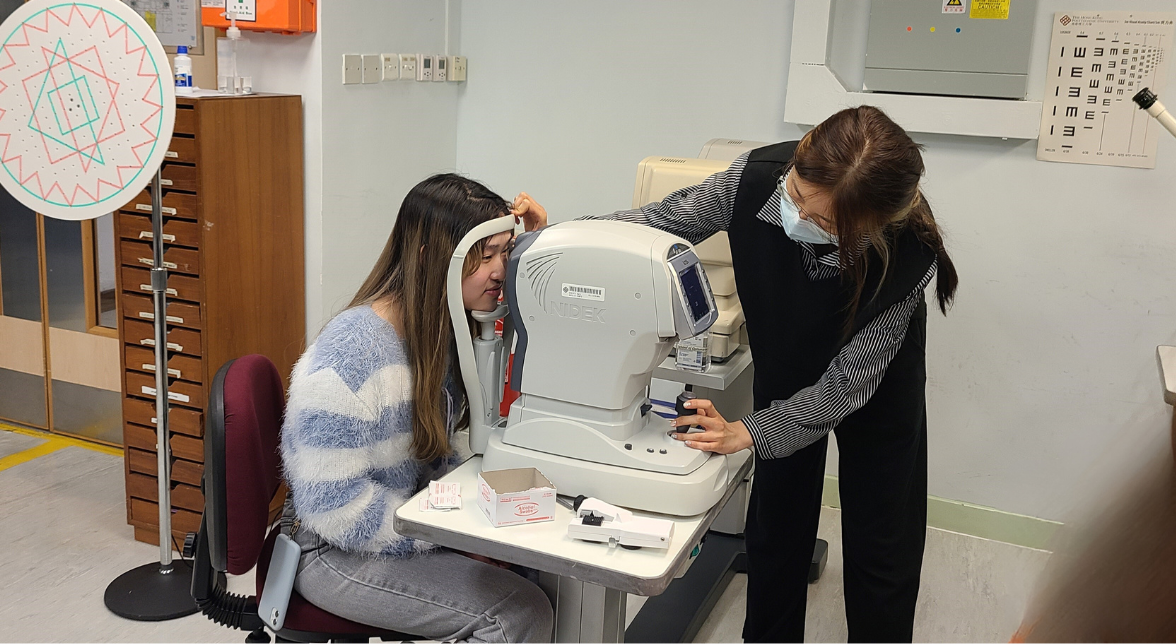 Hands-on laboratory sessions
Vision Screenings in SEN Schools
A hallmark of this project is the joint activity where students from both institutions collaborate to conduct vision screenings for SEN children. This partnership has not only benefited the local community but also provided valuable practical experience for our students. Approximately 200 SEN students participated in the vision screenings.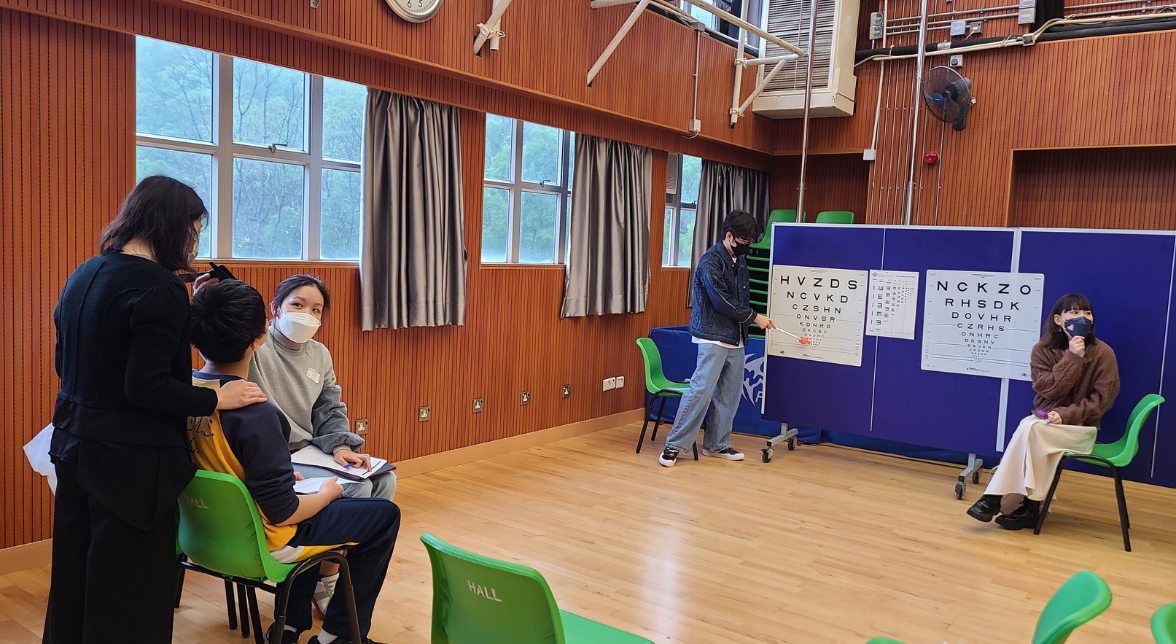 Vision Screening - Distance Visual Acuity Test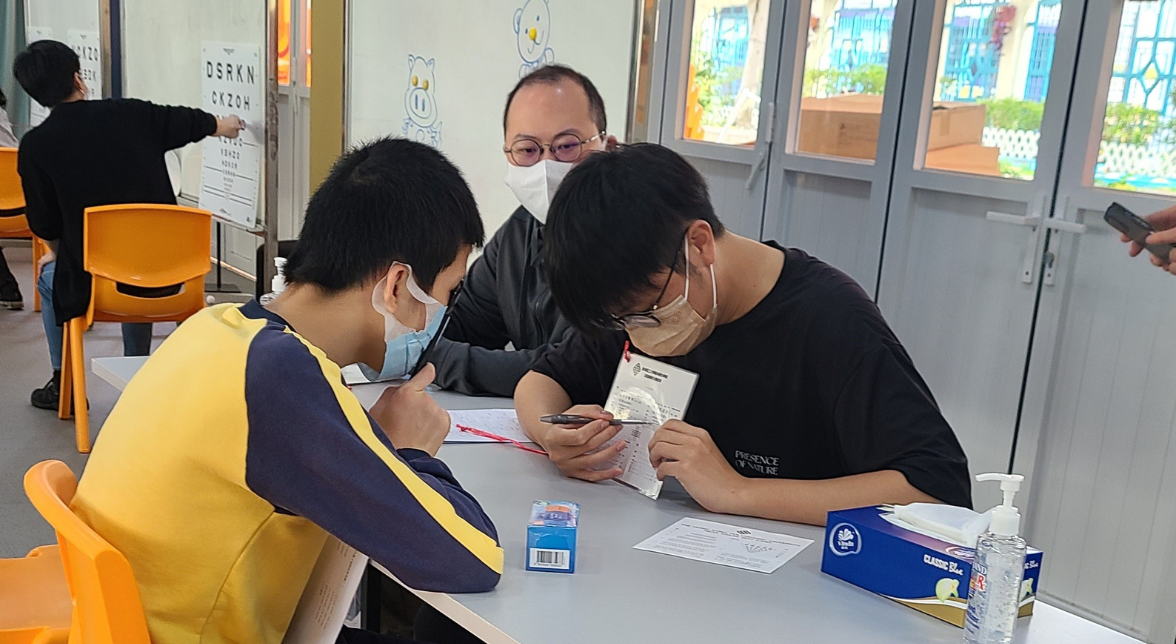 Vision Screening - Near Visual Acuity Test
Measuring the Impact
To evaluate the effectiveness of this joint initiative, we administered questionnaires to assess the knowledge of PolyU and EdUHK students about SEN before and after participating in the program. Our survey data indicates a significant increase in students' understanding of the characteristics of SEN children.