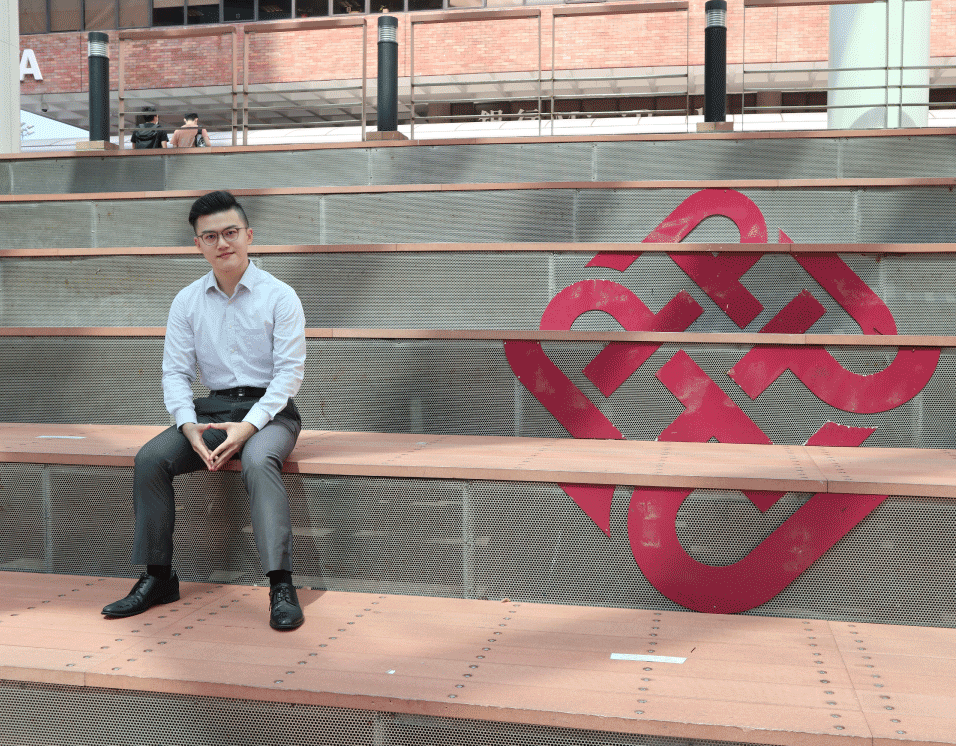 Mr Ken CHAN
"Being a scientist might be one of the most mentioned yet unreachable childhood dreams. A great thank to The Hong Kong Polytechnic University (PolyU) and the Hong Kong PhD Fellowship Scheme (HKPFS), I've got the best ticket to the academic world.

As a graduate of Optometry, I am glad that I can join the School again as a PhD student. Ever since I was an undergraduate, I have been amazed by the impressive research works and groundbreaking innovations, such as the Defocus-Incorporated Multiple Segments (DIMS) lens and the Defocus-Incorporated Soft Contact (DISC) lens, of the School. Moreover, the academic staff here are friendly and supportive. Together with their expertise in the fields, it does not a doubt that the School provides the perfect atmosphere for PhD students.

There is a wide range of ongoing vision research in the School, from myopia to ageing eye, from molecular to clinical. I am sure that the School would be an excellent start to your lifelong academic journey, looking forward to seeing you at PolyU!"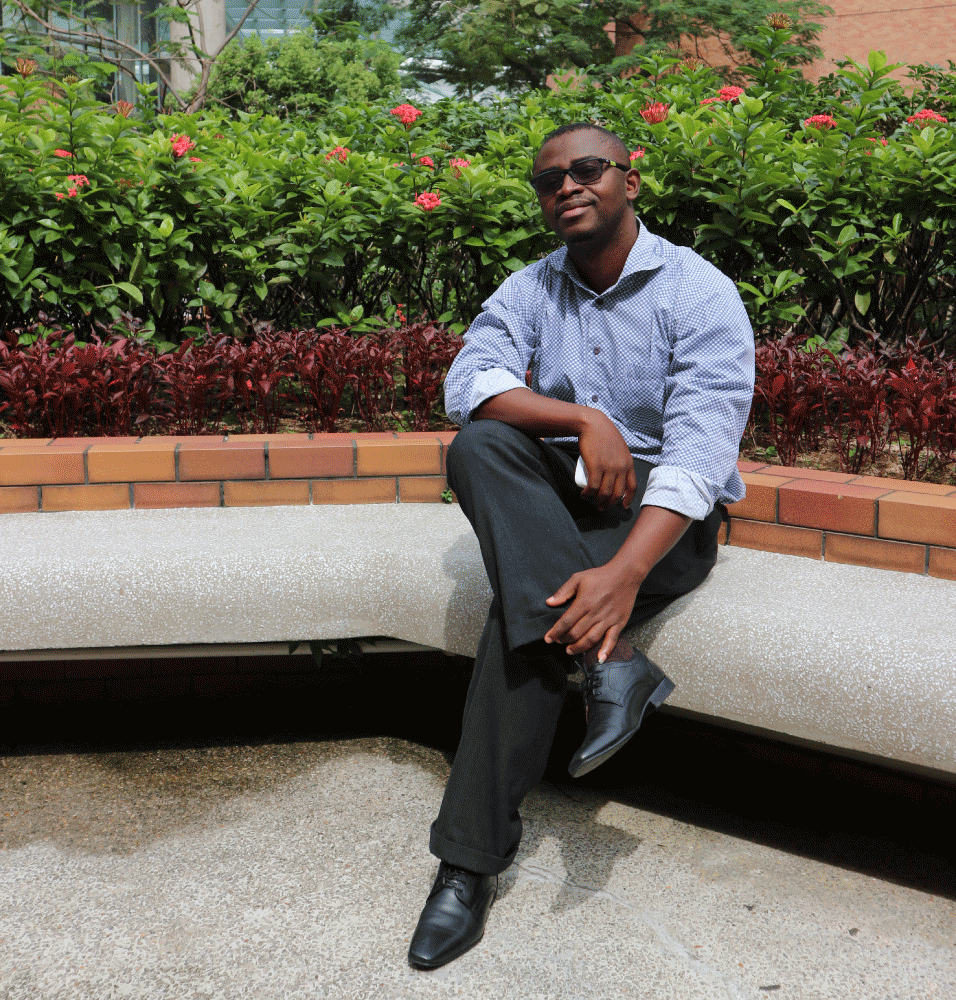 Mr Samuel ABOKYI
"My admission to study PhD (Optometry) in The Hong Kong Polytechnic University (PolyU) under the Hong Kong PhD Fellowship Scheme (HKPFS) was a dream come true since I had the long-standing goal to receive scholarship from a well-recognised institution, and advices from research experts that could transform my research career in vision science and prepare me to become a better academic.
Exactly this and much more has been offered to me since I joined PolyU. The School of Optometry is a center renowned for cutting edge research in the fields of myopia control, glaucoma and retinal degenerative diseases. Also, the academic staff and researchers are very welcoming, and make you have a feeling of belongingness.
Apart from this, PolyU provides a congenial atmosphere that fosters easy integration for international students, and, hence, has a sizeable proportion of international students from across the globe. I know you would not miss this great opportunity of being part of PolyU in your life time."