An Integrated Hub for Clinical and Translational Research - Optometry Research Clinic
The Optometry Research Clinic (ORC) was proposed in 2013 and was brought into full operation in 2015/16 with support from the university and our faculty's dean. This research clinic not only provides a comprehensive and user-friendly environment to advance translational research in optometry and vision science, it also aims to train a high-quality workforce of eye care professionals who can face the health-related challenges in this rapidly changing world. The availability of the ORC facilitates the School's mission to undertake research-based teaching of the highest academic standard in optometry, and to contribute to the promotion and delivery of high-quality vision care in Hong Kong.
The ORC consists of 8 cubicles, a dark room, an ERG room, a conference room, a research staff office, and a common room. While four cubicles are equipped with standard sets of optometry equipment, the remaining four cubicles are furnished with specialized instruments for optometry research related to advanced ophthalmic imaging for anterior and posterior eye segments, ocular motility and visual functions, dry eye and contact lens, and advanced ophthalmic dispensing.

In addition, state-of-the-art imaging equipment such as the high resolution OCT, adaptive optics ultra-high resolution imaging devices, as well as other specialized equipment for the assessment of eye movements and anterior segment of the eyes are available in the ORC for research use.
FOUR SPECIALIZED CUBICLES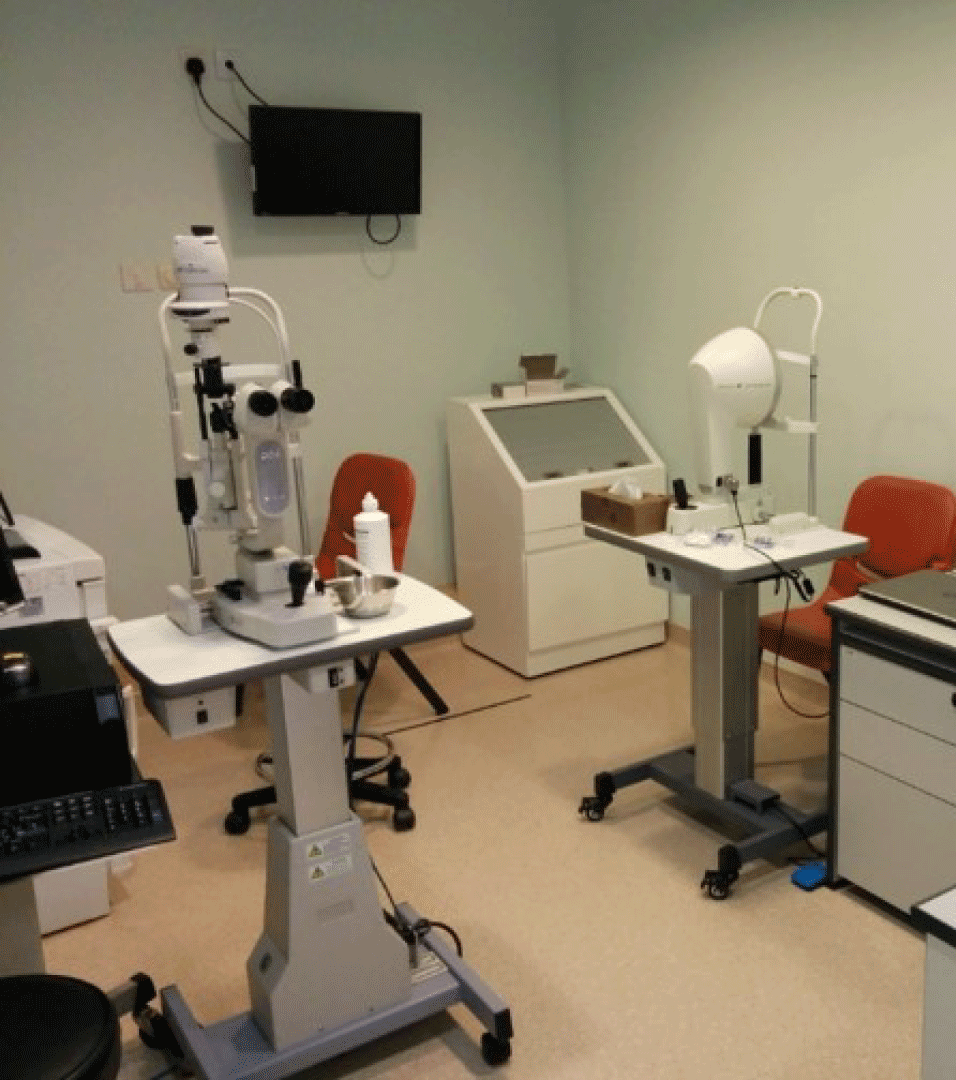 Anterior Segment Diagnosis & Management
This cubicle is designed for clinical research in contact lens applications (eg. myopia control ) and tear biochemistry (e.g. proteomics, lipidomics & metabolomics) as well as tear biomarker studies in ocular & systemic diseases .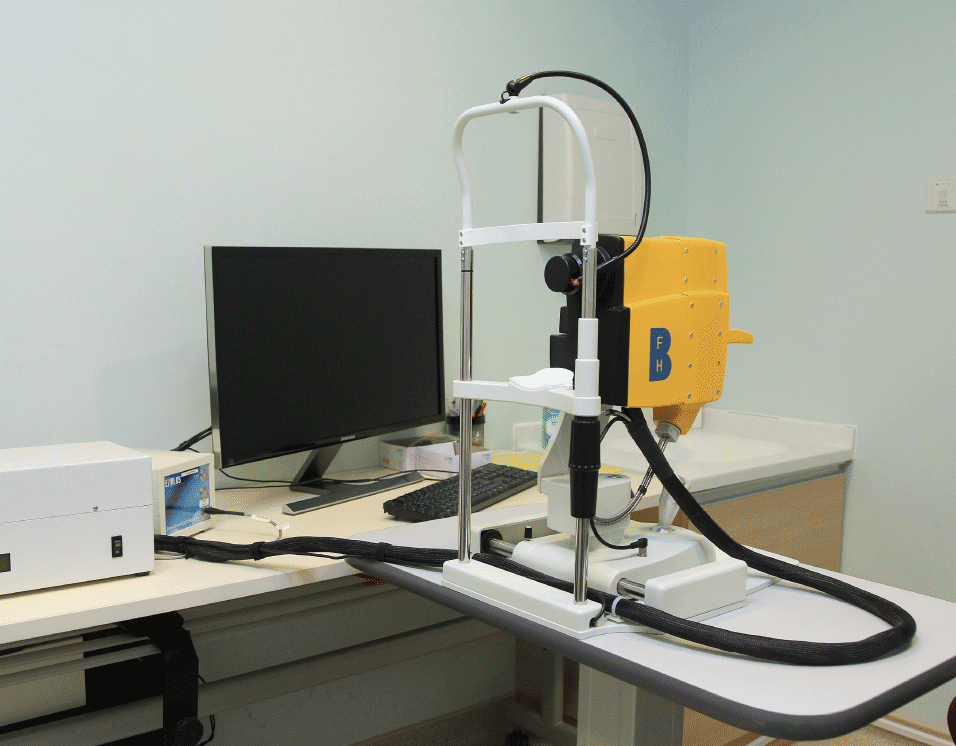 Optical Quality & Posterior Eye Imaging
This cubicle is equiped with state-of-the-art optical imaging devices for acquiring in-vivo, high-resolution images of the posterior eye. The multiple modalities offered by these imaging devices are crutial in following-up ocular changes in normal and disease conditions.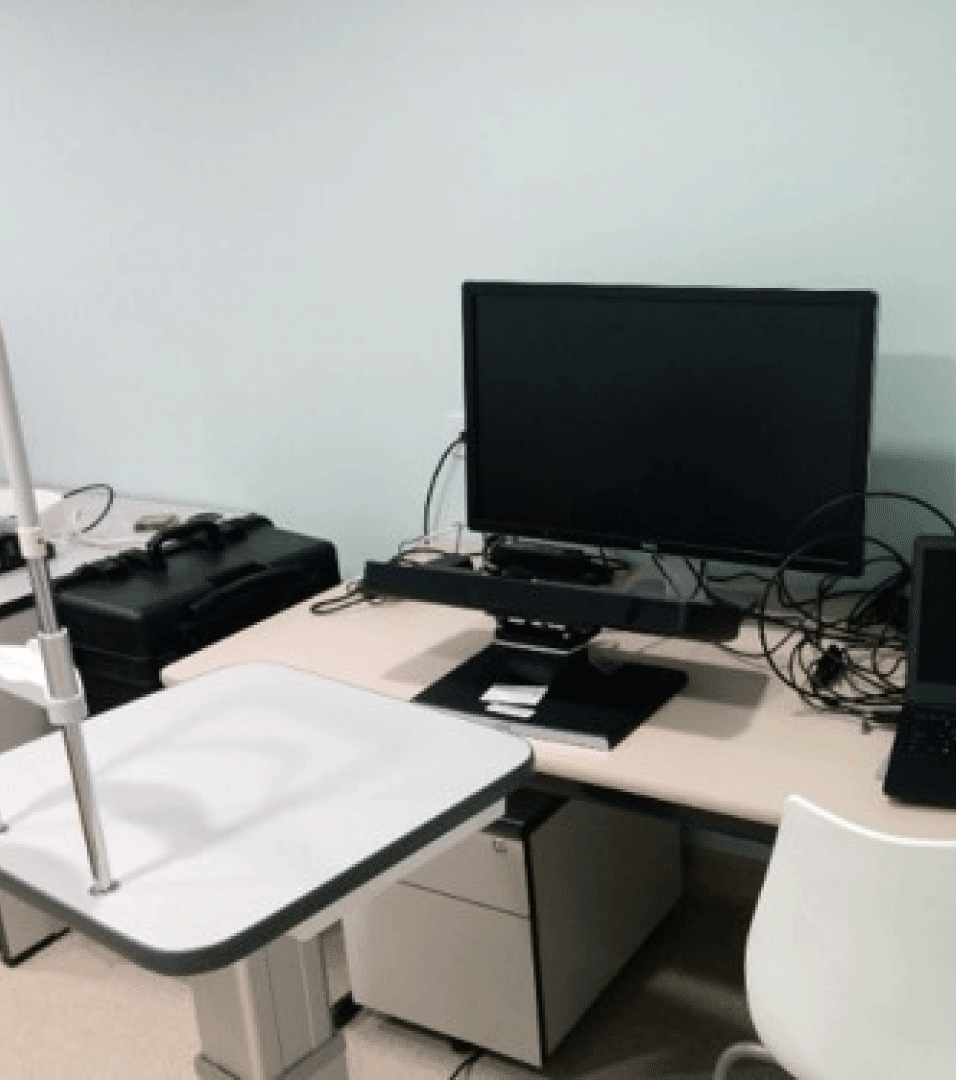 Visual Functions Assessments
This well-equiped cubicle provides rapid, accurate, and objective recording of eye movements for monitoring ocular and neurological abnormalities in aging and cognitive/ neurodegenerative diseases. The measurements could make significant contributions to research in reading (e.g. dyslexia); mobility difficulties; visual search; visual processing; visual attention; contrast sensitivity function; motion perception; and Tracking During Fast Head Motion (Cerebral Palsy patient).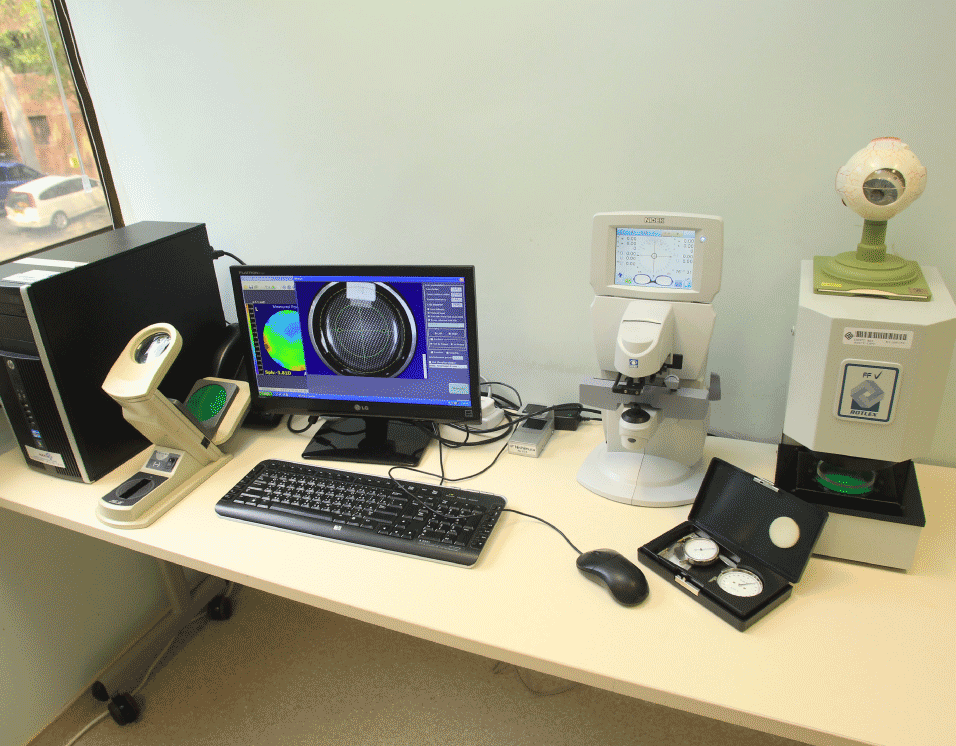 Advanced Ophthalmic Dispensing
This cubicle provides essential ophthalmic dispensing tools and specialized instruments for analyzing the refractive and spectral transmittance properties of ophthalmic lenses. These instruments help verify and support the delivery of new ophthalmic optics products targeting common refractive errors in the Hong Kong population.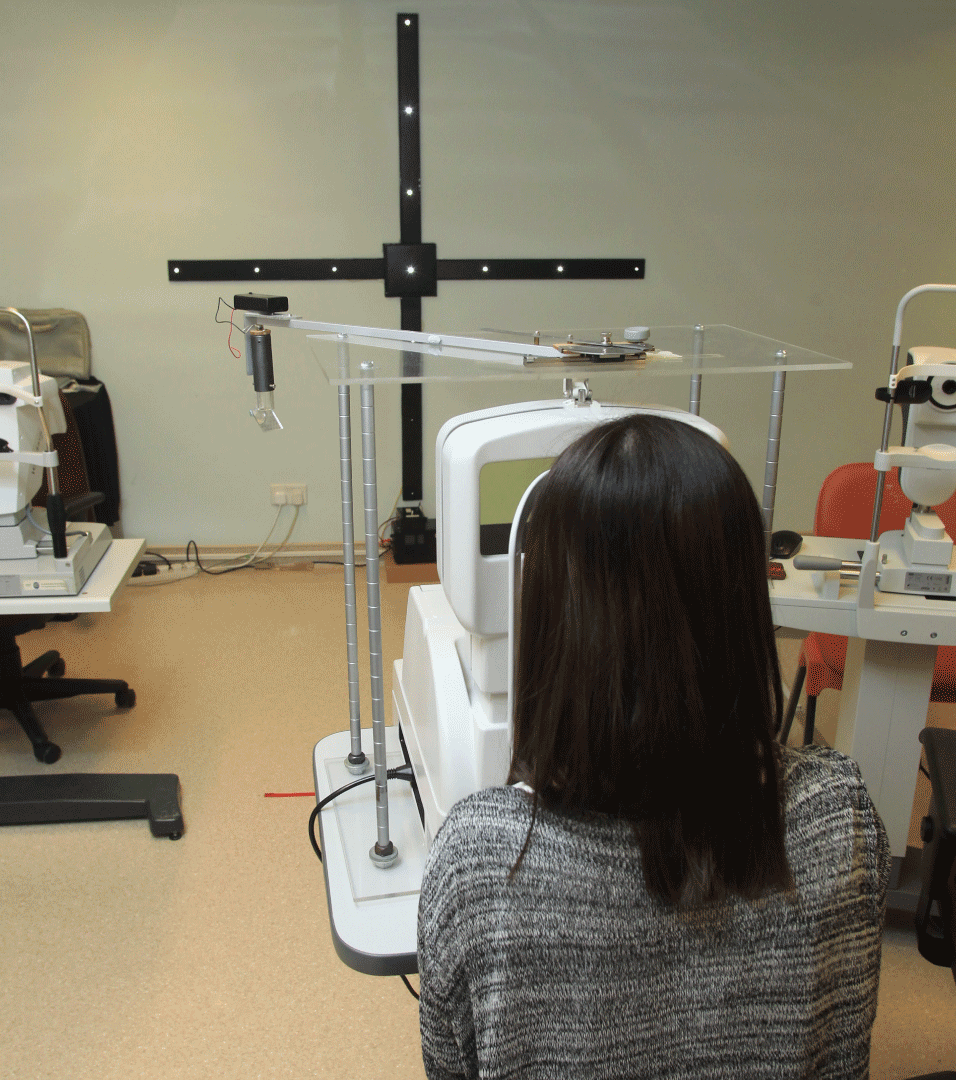 This area is equipped with a set of instruments that provide fundamental biometric parameters contributing to the clinical research:
Open-field automated measures of refractive status;
Measurements of peripheral refractive status at different eccentricities;
Measurements of corneal shape and contact lens parameters;
Same-axis corneal shape and ocular aberration measurements;
Quantitative measurements of retinal pigment density;
Measurements of choroidal thickness in vivo;
Corneal biomechanical properties measures;
Non-invasive ocular axial dimension measures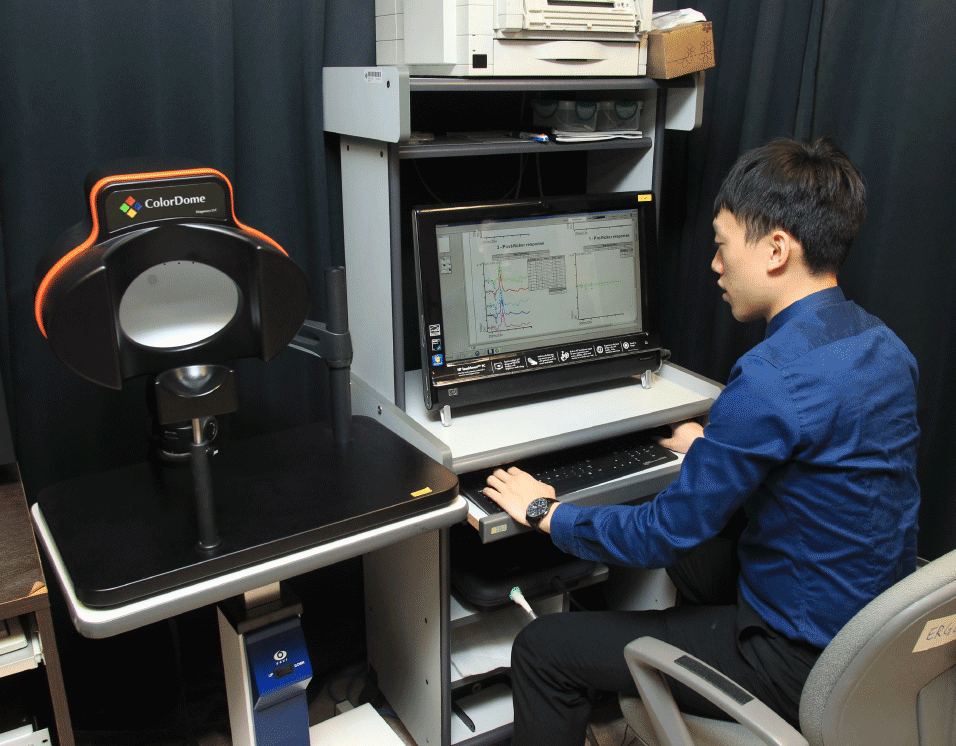 Electroretinography (ERG) room
This room houses multiple ERG instruments allowing comprehensive evaluation of retinal functional properties through electroretinogram recordings.