President provides his insights on Innovation and Technology development in Hong Kong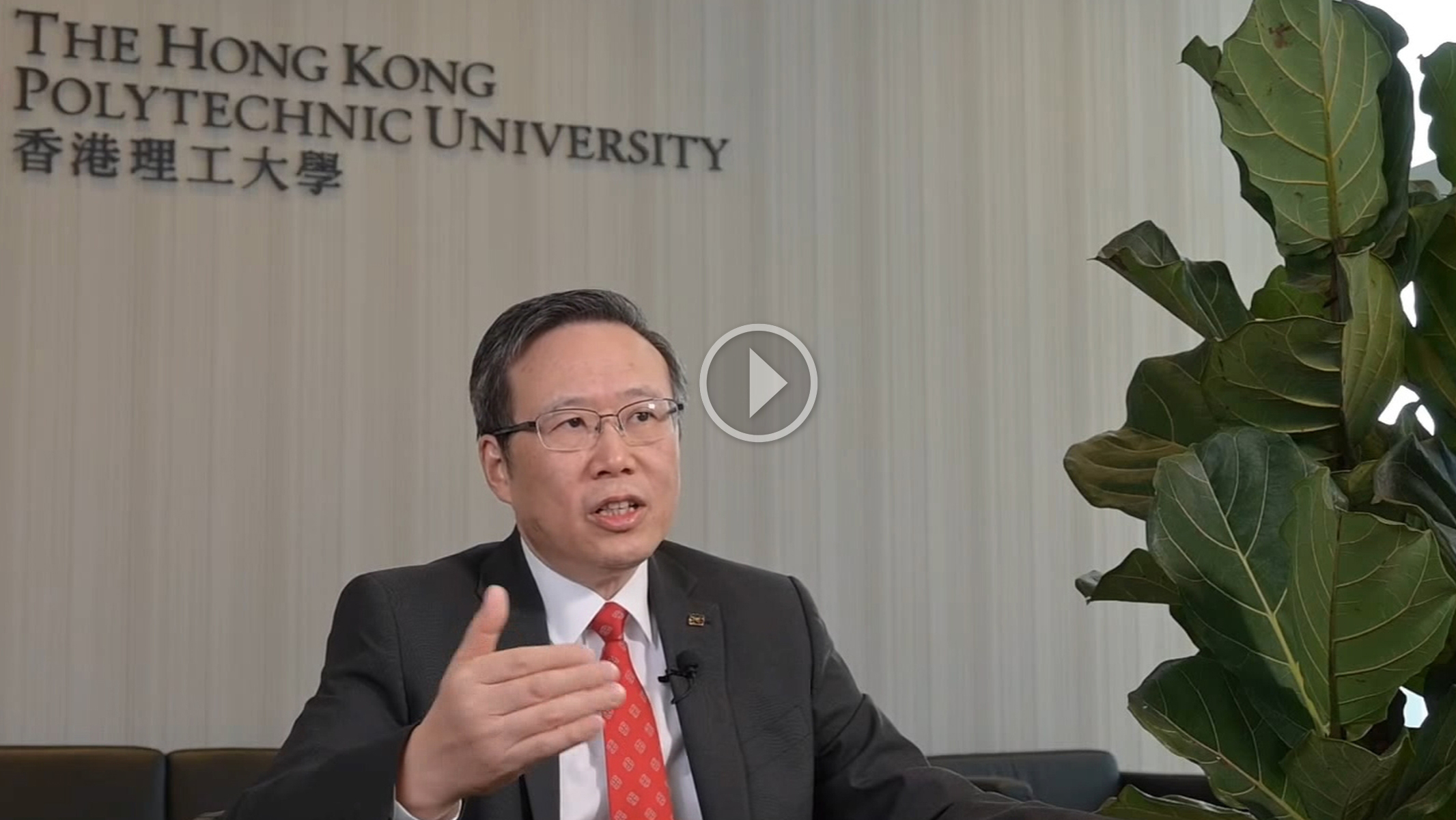 PolyU President Professor Jin-Guang Teng gave an interview to Master Insight Media recently to share his views on research, education, and Innovation and Technology (I&T) development in Hong Kong.
Hong Kong has been talking about I&T for more than two decades but has yet to build its own I&T industry despite the city's unique advantages, such as its status as a financial centre and international city, as well as having world-class universities. He pointed out that Hong Kong is limited by its shortage of land and that the government has yet to allocate adequate resources to innovative research.
Professor Teng suggested that Hong Kong should integrate its research strengths with the development of industry in the Greater Bay Area (GBA), establish research platforms and collaborate with other GBA cities. Moreover, the government should focus on projects and industries that already have competitive advantages, such as medical technology and smart cities.
Check out the video of the interview, conducted in Putonghua, if you want to learn more about the views from our President.