PolyU and Shenzhen Power Supply Bureau Joint Laboratory commences operation
A low voltage innovation laboratory platform jointly established by the Shenzhen Power Supply Bureau (SPSB) and PolyU has commenced operation recently. Located in Shenzhen, the laboratory is the first in China that integrates grid systems and building electrical systems. The laboratory further serves as a foundation for the SPSB, as well as the China Southern Power Grid, to develop their own intelligent power distribution facilities.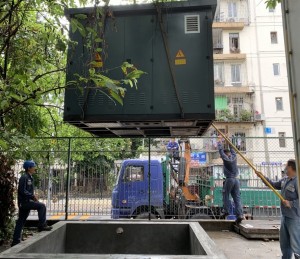 The laboratory was also designed to address various safety issues in the distribution and utilisation of electricity. Developed by Professor Yaping Du, Professor Mingli Chen and their team at the Department of Building Services Engineering (BSE), the laboratory is currently operated by the Futian Power Supply Bureau of Shenzhen in collaboration with BSE.
PolyU will continue working closely with the SPSB and other experts to unleash the advantages of Hong Kong and Shenzhen collaboration, including establishing leading research bases and contributing to the development of the Greater Bay Area.