From Dreamer to Dreamfinder - PolyU graduate Mohammad Ismail Hossain realises his lifelong goal of attaining a PhD
Pursuing a dream isn't just about following a gut feeling, it's about having a realistic plan as well. Mohammad Ismail Hossain, a new PhD graduate in Applied Physics, travelled from Bangladesh, the country where he was born and raised, and came to PolyU to realise his dream of pursuing his PhD studies abroad.
"I'm lucky to have the chance to pursue my dream at PolyU."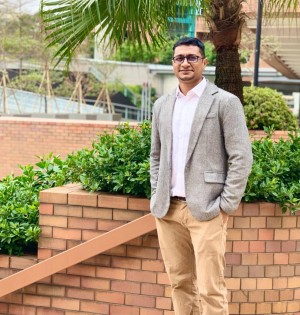 Mohammad is an Electrical Engineering specialist and a father of two children. He grew up in Dhaka City, the capital of Bangladesh. After receiving his bachelor's degree from the American International University-Bangladesh (AIUB), he joined a reputed company in Bangladesh as a Systems Engineer, and was later promoted to Project Engineer. After that, Mohammad decided to leave Bangladesh for Germany to study for his master's degree. He then returned to his hometown and served as an Assistant Professor at AIUB for almost four years.
"I've never stopped dreaming of getting a PhD," said Mohammad. With lots of hard work, a great deal of perseverance, and a little bit of luck, Mohammad managed to make it through the prestigious Hong Kong PhD Fellowship Scheme (HKPFS), and travelled all the way to PolyU to study for a PhD in Hong Kong. He was impressed by the world-class education and research facilities of the University, as well as the opportunity to work with top-notch scientists.
As a devoted and passionate researcher, Mohammad produced more than 20 quality journal articles and 25 conference papers during his three-year stay at PolyU. When asked about "why" he chose PolyU, Mohammad praised the outstanding research infrastructure and teaching faculties, as well as the connections PolyU has with global institutes, which enabled him to broaden his perspective and gain ample opportunities to participate in different research projects. In particular, he received a competitive overseas research scholarship from PolyU to research functional oxide materials at the University of Connecticut, USA.
"I'm so blessed to have good people around me."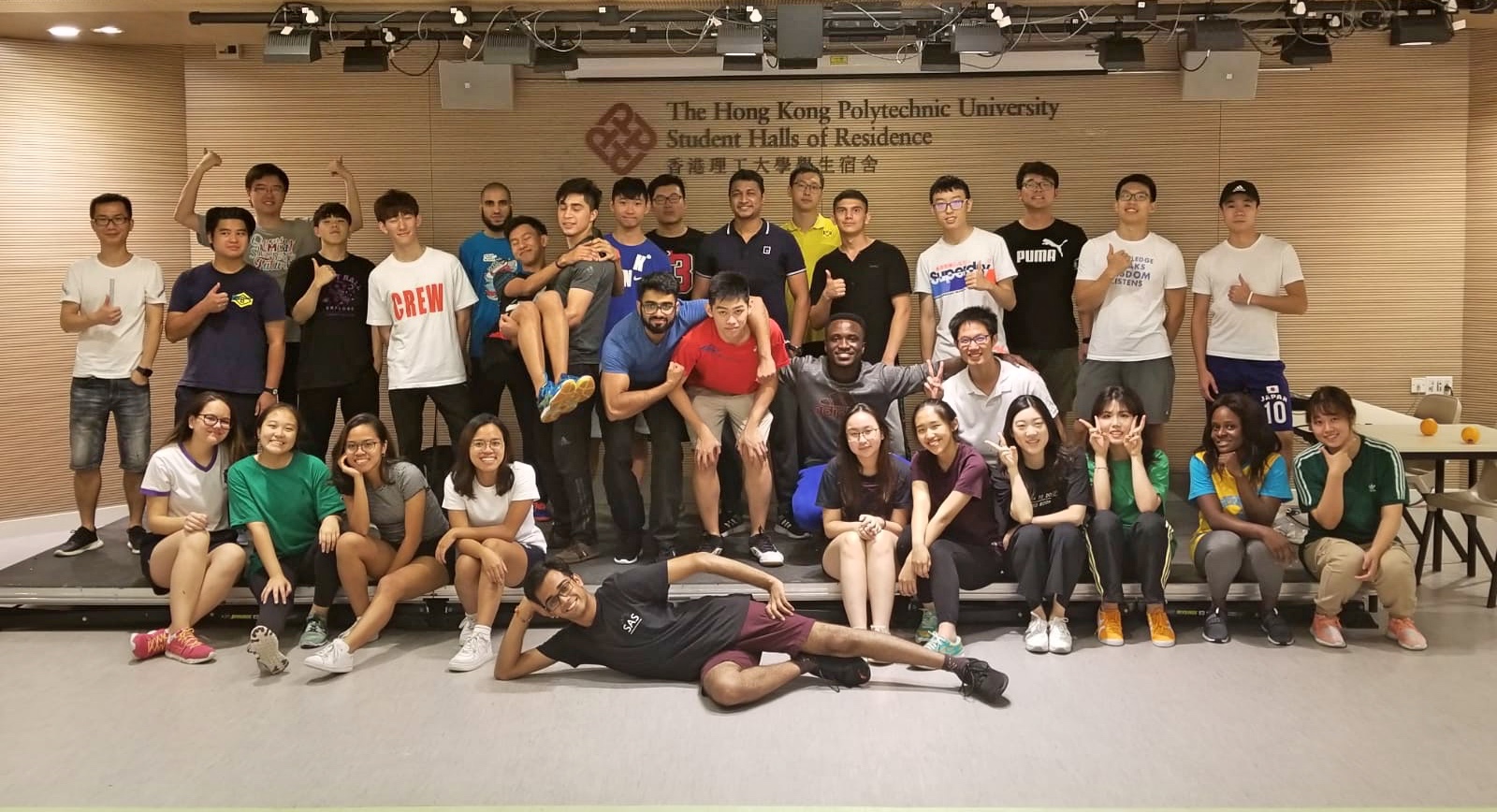 Having fun with hallmates
Mohammad stayed at the Homantin student hall at the beginning of his PhD studies. Though he was busy and sometimes felt anxious as a "newcomer" to PolyU (and Hong Kong), he nevertheless made sure to participate in various hall activities.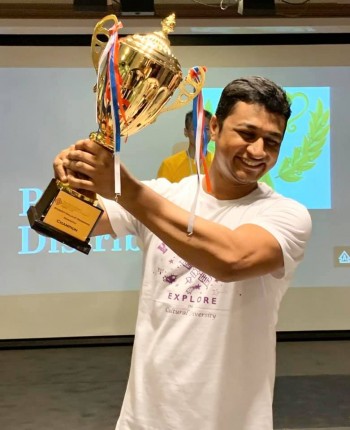 "Overall, I enjoyed my hall life very much. I found my fellow colleagues and faculty members extremely helpful during my stay." It is always true that "your vibe attracts your tribe" – Mohammad said he was fortunate to have good people around him, who offered him not only academic help, but also advised him on his personal life, making his adaptation to the fast-paced lifestyle much easier.
"Residing in the student hall was one of the most remarkable periods in my life. I gained some exciting experiences such as taking part in a cooking contest! Also, I was the anchor of the Tug of War competition, and our group was the winner of 2019!" He hoped every student would enjoy hall life at least once, to make their university life much more memorable.
"Kudos to my Chief Supervisor, Professor Yuen Hong Tsang."
Mohammad also expressed his heartfelt thanks to his Chief Supervisor, Professor Yuen Hong Tsang, for providing enormous support. "I was a dedicated PhD candidate and worked very hard to reach my goal. My initial plan was to publish a paper with an impact factor of over 10, and I achieved that within a year." With the help of Professor Tsang, he managed to work in full force on his projects while visiting several international conferences, where he shared his research with fellow researchers.
His deep appreciation also goes to Professor Dietmar Knipp from Stanford University, who supported him a lot during his PhD studies, as well as his long-time friend and working partner, Dr Wayesh Qarony, who came to study at PolyU earlier than him and motivated him to do the same.
An old aphorism says, "What doesn't kill you, makes you stronger." For Mohammad, the demanding learning process involved in his PhD studies has been fruitful and rewarding. "All of the challenges I encountered led me to think bigger."
"Hong Kong feels like my second home now." Mohammad decided to stay in Hong Kong upon his PhD graduation. For now, he is serving as part-time Research Associate at the Department of Applied Physics of PolyU, while pursuing his postdoctoral research as a Postdoc Fellow at another local university in Hong Kong, and providing voluntary support to a research group in the Solar Energy Research Institute of Universiti Kebangsaan Malaysia. He will focus on researching emerging photovoltaic technology, including perovskite-based high-efficiency tandem solar cells, multispectral-image-sensors, metasurfaces, LEDs, UV-ODR, and reflectors thin-film materials for optoelectronic device applications.