New Director of the English Language Centre on board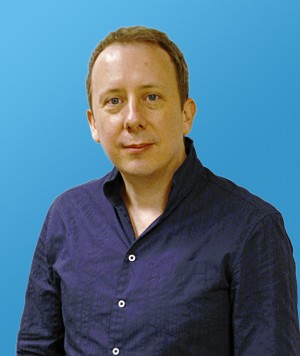 Mr Sean McMinn joined PolyU as Director of the English Language Centre (ELC) in January 2021. Mr McMinn has been working in higher education for nearly 20 years in various roles and has taught subjects including Digital Literacy, English for Academic Purposes, Social Complex Systems, and Technology-enhanced Language Teaching and Learning for undergraduate and postgraduate students.
"ELC is well known in the Hong Kong language education community. In my new role, I look forward to exploring new initiatives in language education, pedagogy, and scholarship with members of the PolyU community," Mr McMinn said. "Not only will we focus on developing students' English language skills, we will also support students in the development of personal attributes and strategies for whole-person development and life-long learning."
Mr McMinn was Associate Professor of Language Education in the Center for Language Education at the Hong Kong University of Science and Technology (HKUST) and the Co-Academic Director for the Master of Arts in International Language Education programme. He has won the 2016 SHSS Teaching Excellence Award and the 2007 Teaching Innovation Award. He was also nominated for the 2016 University Grants Committee's Teaching Award and the HKUST 2016 Michael G. Gale Medal for Distinguished Teaching.