An Integrated Framework for Global Sustainable Development
Distinguished Research Seminar Series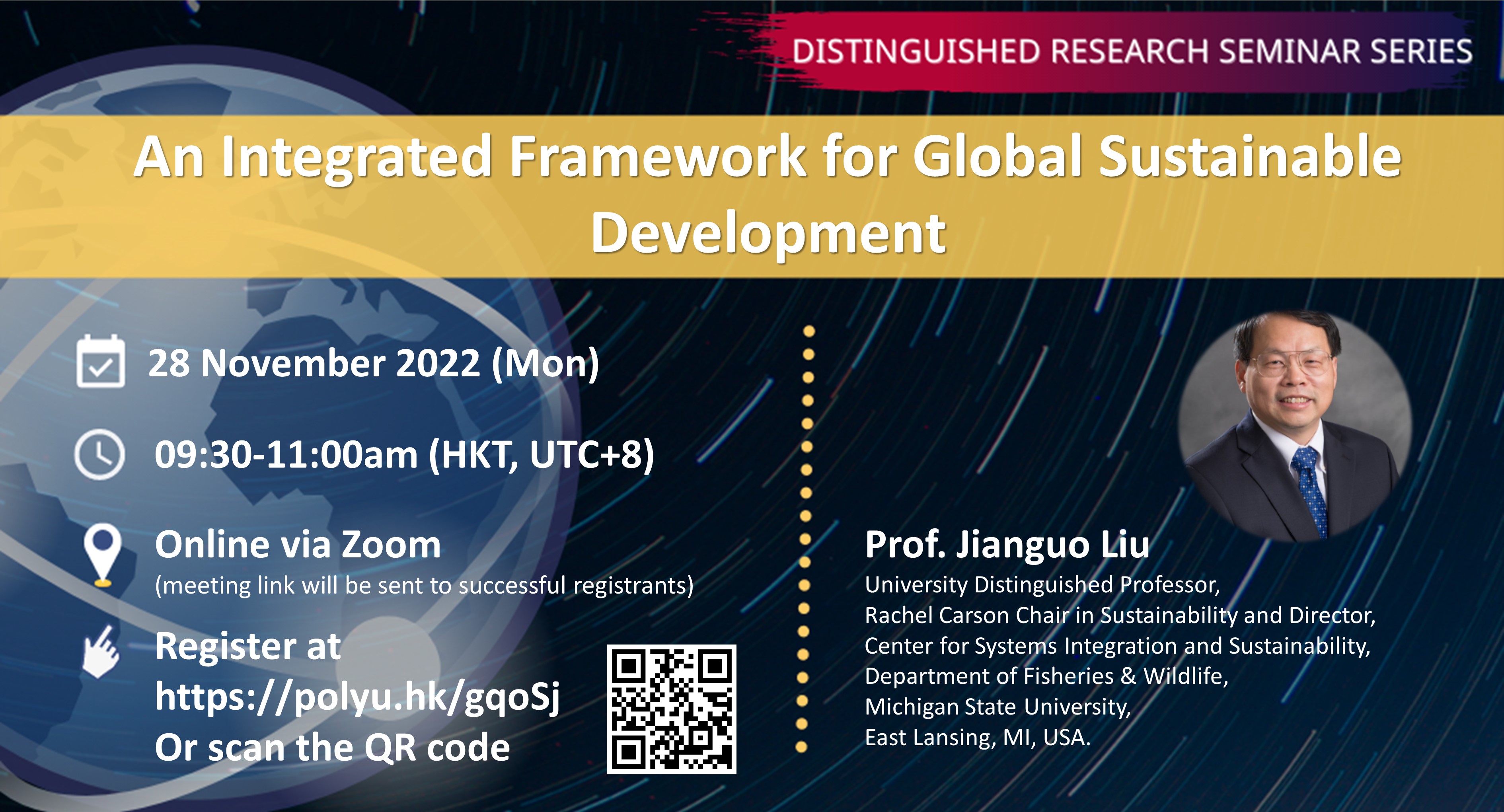 Organiser

Department of Industrial and Systems Engineering, PolyU; Research Institute for Advanced Manufacturing (RIAM)
Speaker
Prof. Jianguo Liu
Remarks
Meeting link will be sent to successful registrants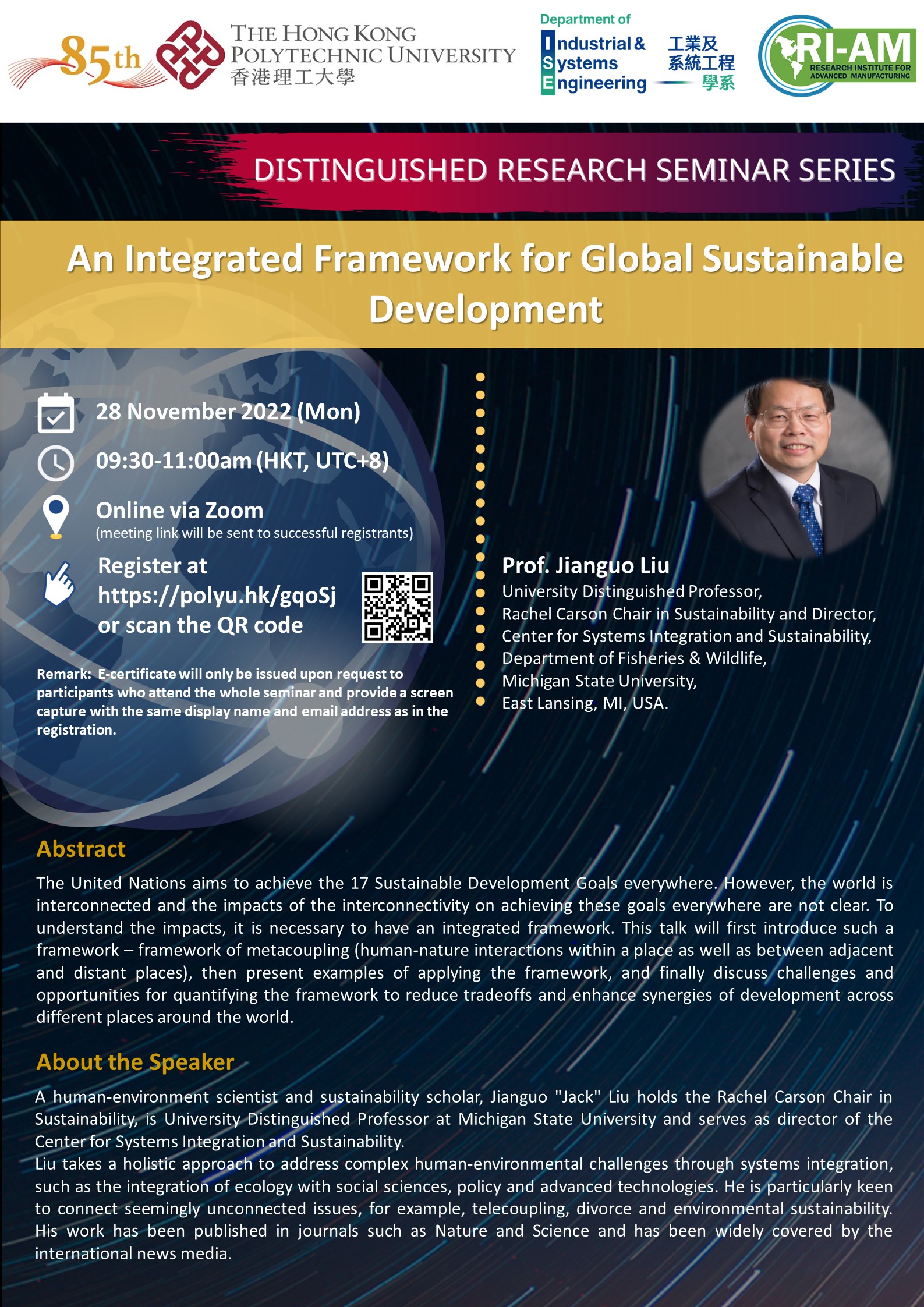 Summary
The United Nations aims to achieve the 17 Sustainable Development Goals everywhere. However, the world is interconnected and the impacts of the interconnectivity on achieving these goals everywhere are not clear. To understand the impacts, it is necessary to have an integrated framework. This talk will first introduce such a framework – framework of metacoupling (human-nature interactions within a place as well as between adjacent and distant places), then present examples of applying the framework, and finally discuss challenges and opportunities for quantifying the framework to reduce tradeoffs and enhance synergies of development across different places around the world.
Keynote Speaker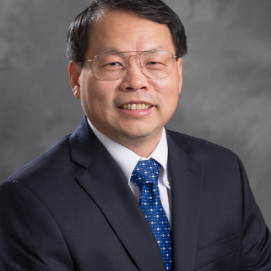 Prof. Jianguo Liu
University Distinguished Professor,
Rachel Carson Chair in Sustainability and Director, 
Center for Systems Integration and Sustainability,
Department of Fisheries & Wildlife,
Michigan State University,
East Lansing, MI, USA.
A human-environment scientist and sustainability scholar, Jianguo "Jack" Liu holds the Rachel Carson Chair in Sustainability, is University Distinguished Professor at Michigan State University and serves as director of the Center for Systems Integration and Sustainability. Liu takes a holistic approach to address complex human-environmental challenges through systems integration, such as the integration of ecology with social sciences, policy and advanced technologies. He is particularly keen to connect seemingly unconnected issues, for example, telecoupling, divorce and environmental sustainability. His work has been published in journals such as Nature and Science and has been widely covered by the international news media.