Digital twin of engineering asset and its predictive maintenance
Distinguished Research Seminar Series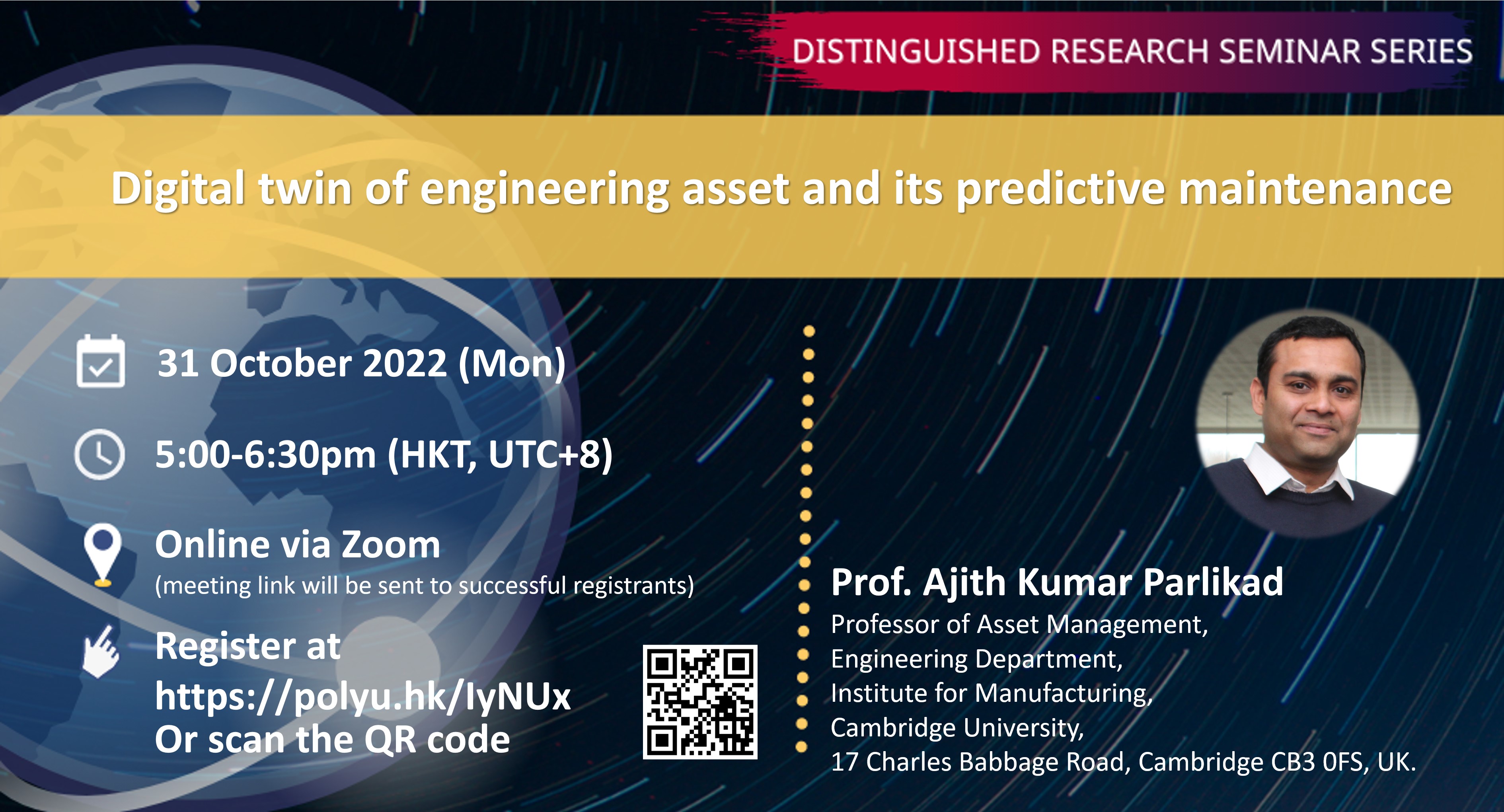 Organiser

Department of Industrial and Systems Engineering, PolyU; Research Institute for Advanced Manufacturing (RIAM)
Speaker
Prof. Ajith Kumar Parlikad
Remarks
Meeting link will be sent to successful registrants
Summary
We are living in a digital era. It is evident that the practice of maintenance and asset management has the potential to be one of the biggest beneficiaries of this digital revolution. Concepts such as Industrial Internet of Things, Cyber Physical Systems and Digital Twins are now seen as major opportunities for companies in the manufacturing and infrastructure sectors to improve their products, processes and services. The linkage between the real world and the virtual world enabled by these emerging technologies - supported by new data analytics and innovative machine learning techniques - allow optimised maintenance of industrial systems. This session will explore this opportunity by focusing on our latest research on data-driven prognostics of asset failures, predictive maintenance, and asset fleet optimisation using Digital Twins.
Keynote Speaker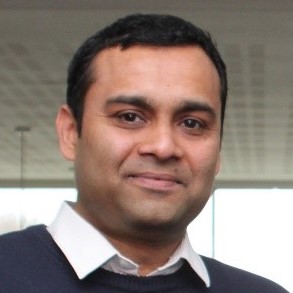 Prof. Ajith Kumar Parlikad
Professor of Asset Management, 
Engineering Department, 
Institute for Manufacturing, 
Cambridge University, 
17 Charles Babbage Road, Cambridge CB3 0FS, UK.
Ajith Parlikad is Professor of Asset Management at Cambridge University Engineering Department. He leads a research team focused on examining how data and digital technologies can be exploited to improve resilience of complex industrial and infrastructure systems. His research has been funded by the EPSRC, Innovate UK, EU and Industry. Prof Parlikad is the Scientific Secretary of the IFAC Working Group on Advanced Maintenance Engineering, Services and Technology and sits on the editorial board of Reliability Engineering and System Safety. He has published over 200 scientific journal and conference papers and has held over £7million in research grants.