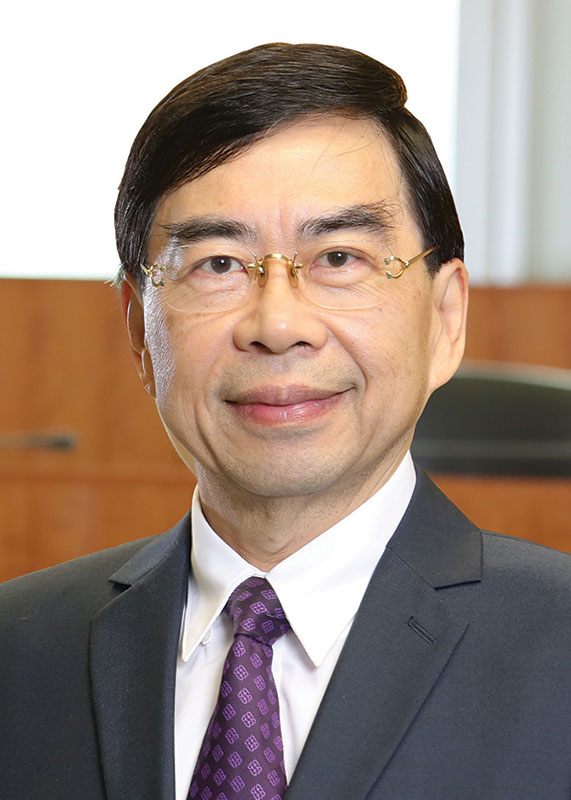 Professor Edwin Cheng

Professor Edwin Cheng Comes First Based on All Journal Lists in P-Rank
Faculty Dean Professor Edwin Cheng is the number one researcher in P-Rank, which tracks the ranking schemes of different countries for business research.
Based in Germany, P-Rank is a publication ranking aimed at recognizing and increasing the visibility of scholars with notable publication output. It comprises several rankings based currently on seven lists of different journals. Ranking is based on the weighted publication output of each author with data from ORCID. For details and rankings, please visit the P-Rank website at https://ranking.telematique.eu.
Professor Kee-hung Lai is Highly Cited Researcher (Cross-field)
Professor Kee-hung Mike Lai, in the Department of Logistics and Maritime Studies, is on the list of Highly Cited Researchers 2019 compiled by the Web of Science Group.
Professor Lai's research covers international shipping, logistics and supply chain management, maritime logistics and intermodal transport, and operations management. During the period 2008 to 2018, he had 175 publications cited 7,783 times and an h-index of 42.
The list of Highly Cited Researchers 2019 identifies scientists and social scientists who demonstrated significant and broad influence with the publication of multiple papers frequently cited by their peers during the last decade. Researchers are selected based on their performance in one or more of 21 fields. The cross-field category identifies researchers with substantial influence across several fields.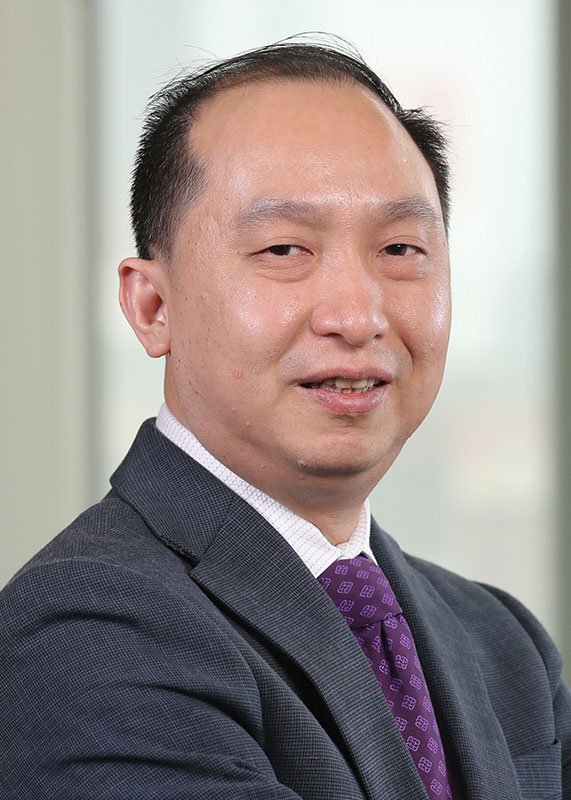 Professor Kee-hung Lai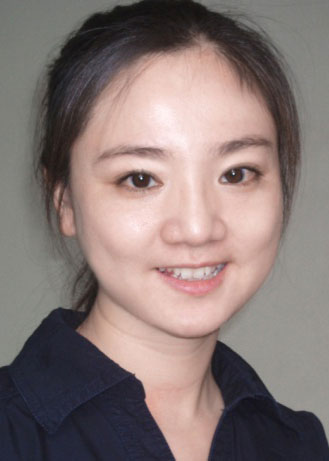 Dr Miao Song

Dr Miao Song Secures NSFC Excellent Young Scientists Fund
Dr Miao (May) Song, in the Department of Logistics and Maritime Studies, obtained National Natural Science Foundation of China (NSFC) Excellent Young Scientists Fund (Hong Kong and Macao) for her research. This is the first time that this national-level fund is made available to scholars at eight universities in the two cities. Each scholar will receive a grant of 1.3 m yuan over three years for conducting research.
Dr Song's research lies prominently in applying operations research methodologies to provide practical solutions for inventory optimization and the proposed project is entitled "Inventory Optimization in Operations Management". Based on the needs of industry development in China, the project will study the high-speed rail inventory allocation and biopharmaceutical inventory management problems in the practical context. It aims at providing managerial insights and decision support to industrial practitioners while pushing forward the research in management science and engineering.
Dr Derek Yim's Project Wins Financial Education Champion Award
PolyU, as a Financial Literacy Strategy Supporting Organization, won the Financial Education Champion (FEC) 2020 award with a financial literacy initiative led by Dr Derek Yim in the School of Accounting and Finance.
FEC award scheme, introduced by the Investor and Financial Education Council, is aimed at encouraging and mobilizing stakeholders of different sectors to play a role in providing financial education for the general public and enabling people to make informed financial decisions. Dr Yim's project engaged university students in helping three to 15-year-olds to know more about money, saving, spending, protection and risk, with activities broadcast live on television.
The award presentation was held on 20 November 2019.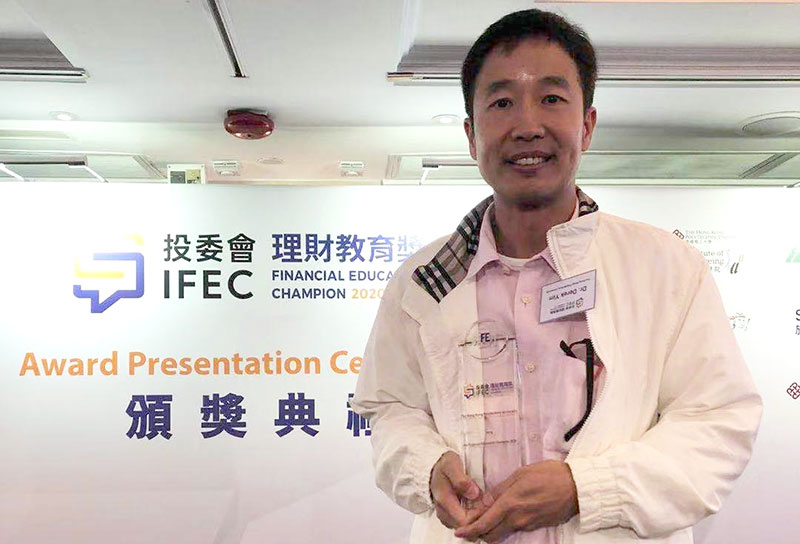 Dr Derek Yim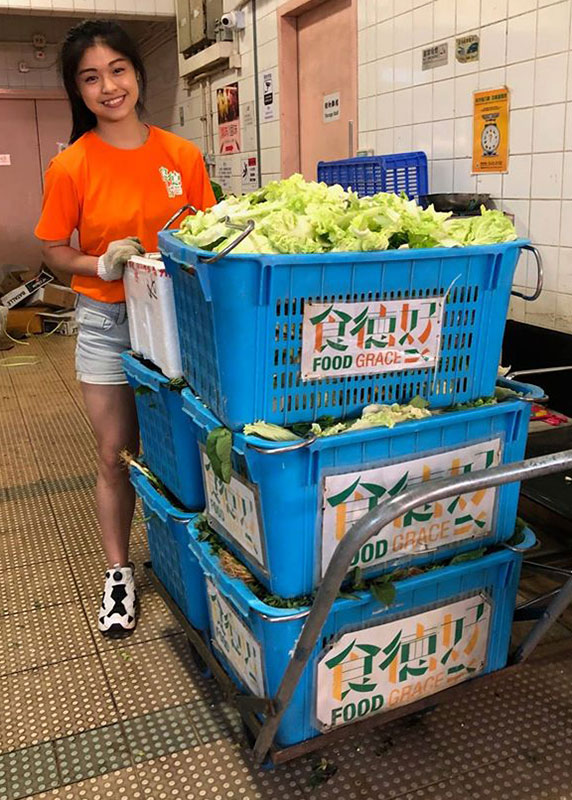 Yip Hoi Ying

Miss Yip Hoi Ying Wins Grand Award for Excellence in Citi-HKCSS Community Intern Program
Miss Clarice Yip Hoi Ying is reading for the BBA (Hons) degree in Global Supply Chain Management. Her outstanding contribution to the placement organization earned her the Grand Award for Excellence in Citi-HKCSS Community Intern Program.
The program, sponsored and organized by Citi and co-organized by The Hong Kong Council of Social Service (HKCSS), is aimed at encouraging university students majoring in business studies to contribute to non-profit organizations as well as promoting corporate social responsibility. During the 2019 program, Hoi Ying worked with a food recycling service where she applied her knowledge of operations and warehouse management and used social media to raise awareness about food waste and the needs of poor households.
Faculty Awards for Outstanding Performance/Achievement 2018-2019
For the year 2018-2019, a total of nine academic staff in the School of Accounting and Finance (AF), the Department of Logistics and Maritime Studies (LMS), and the Department of Management and Marketing (MM) won Faculty Awards and Faculty Prizes for achieving distinction in teaching, research, and services.
Faculty Awards
Teaching
Professor Louis Cheng (AF)
Research and Scholarly Activities
Dr Wang Shuaian (LMS)
Services
Professor Jeffrey Ng (AF)
Faculty Prizes
Teaching
Dr Jin Yong (AF)
Dr Anthony Pang (LMS)
Ir Dr TL Yip (LMS)
Dr Bonnie Cheng (MM)
Research and Scholarly Activities
Professor Walid Saffar (AF)
Professor Liu Wu (MM)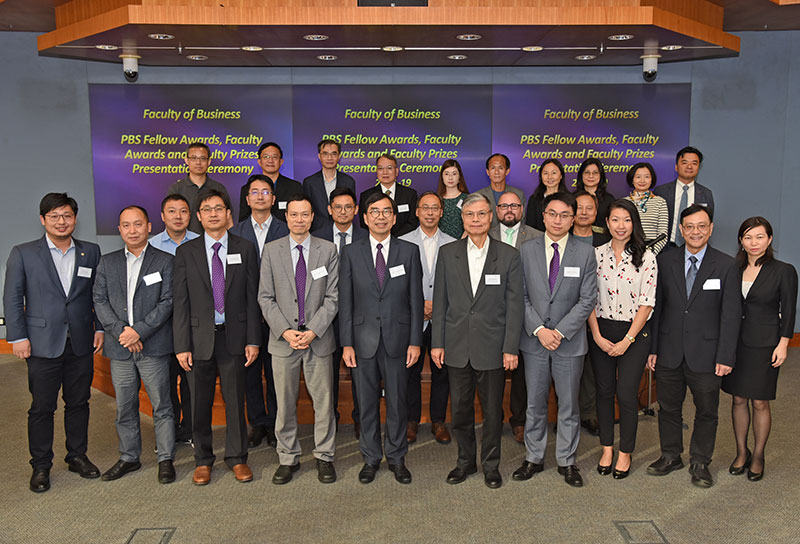 At the awards presentation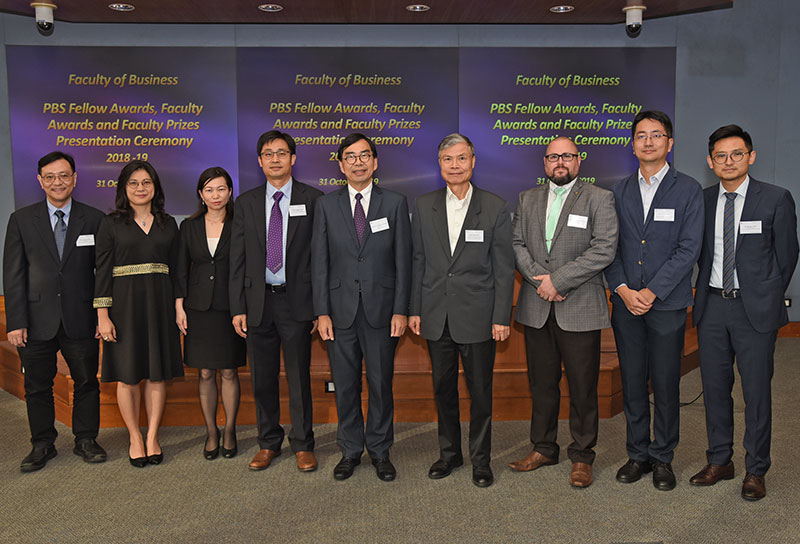 At the award presentation

PBS Fellow Award 2018-2019
For the year 2018-2019, eight members of academic staff received the PBS Fellow Award honouring their significant contribution to raising the reputation of the Faculty and PolyU. PBS is short for PolyU business school.
AF
Dr David Broadstock
Professor John Wei
LMS
Professor Pengfei Guo
Professor Daniel Ng
Dr Amanda Wang
Professor Zhou Xu
Dr Dong Yang
MM
Dr Wing Lam
FOCUSED Conference Examines Learning to (Un)learn during Knowledge Transfer
"Staying F.O.C.U.S.E.D." is a strategic thinking framework developed by Dr Robert Wright in the Department of Management and Marketing to help prepare the next generation of thought-leaders for a complicated world by learning better, faster, and more than they used to. Organizations also use it to help senior management and board of directors open up alternatives to deal with unsolved problems, issues and challenges.
The FOCUSED conference, held on 8 November 2019, looked at Learning to (Un)learn during Knowledge Transfer. Dr Nancy Johnston from Simon Fraser University, Professor Gerard P. Hodgkinson from The University of Manchester, and Ms Mary M. Kane from Northeastern University delivered keynote speeches on adopting the FOCUSED approach to knowledge and skills transfer, effective strategy-making, and experiential learning stories. These were followed by a keynote executive panel, a roundtable discussion, and a FOCUSED App showcase.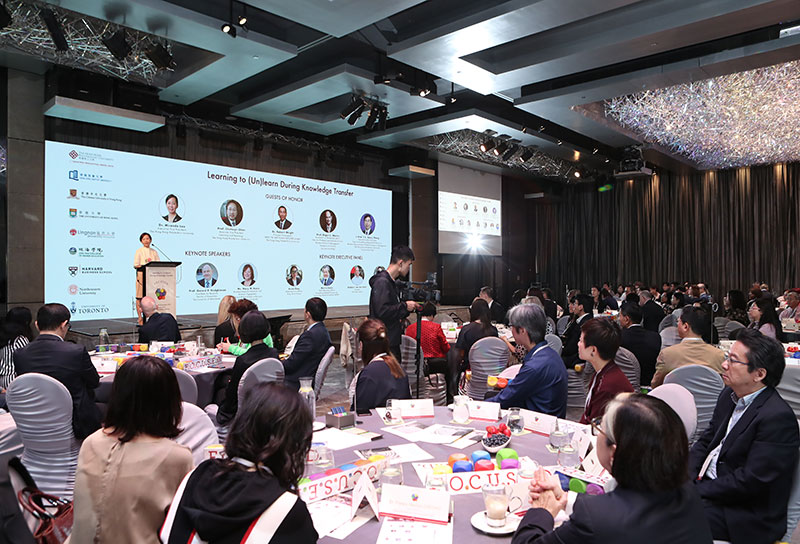 At the conference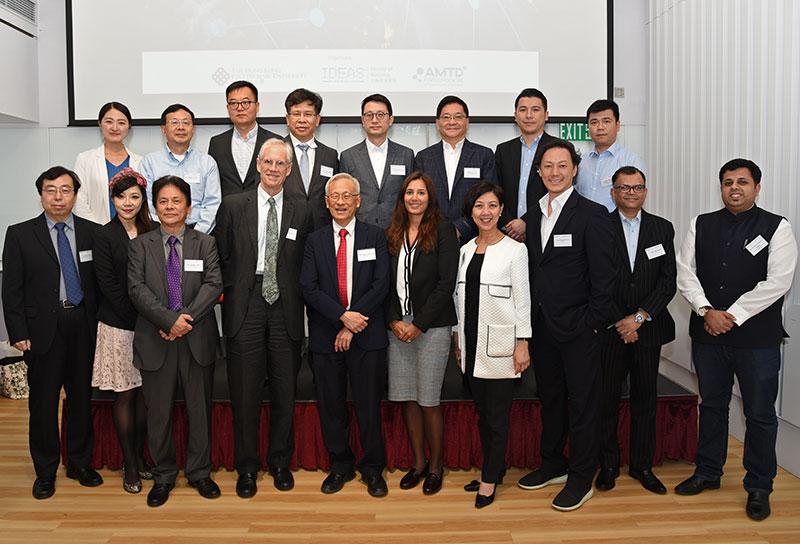 At the forum
FinTech Centre Hosts Talent Development Forum
The AMTD FinTech Centre of PolyU Faculty of Business organized on 4 November a FinTech & Talent Development Forum as part of Hong Kong FinTech Week 2019.
During the forum, academics, consultants, experts, and researchers shared with the participants their ideas and experience of developing, engaging and retaining tech talent. They also shared information about the latest developments of cryptocurrency, blockchain and fintech in China, as well as research on fintech ecosystem and commercialization.
Knowledge Transfer Forum cum Technology Workshop Focuses on InsurTech
The knowledge transfer forum cum technology workshop, organized by the Faculty and its School of Accounting and Finance on 21 October 2019, was themed "Trend and Latest Development in InsurTech".
The event was addressed by founders and senior executives of a global customized insurance platform, an authentication, payment and other digital-health services provider, a life insurance company, and an actuarial consulting company. The discussion covered the significance of technology revolution to traditional insurance, innovative authentication technology in insurance, AI and blockchain technology applications, as well as the roles and future of insurance agents.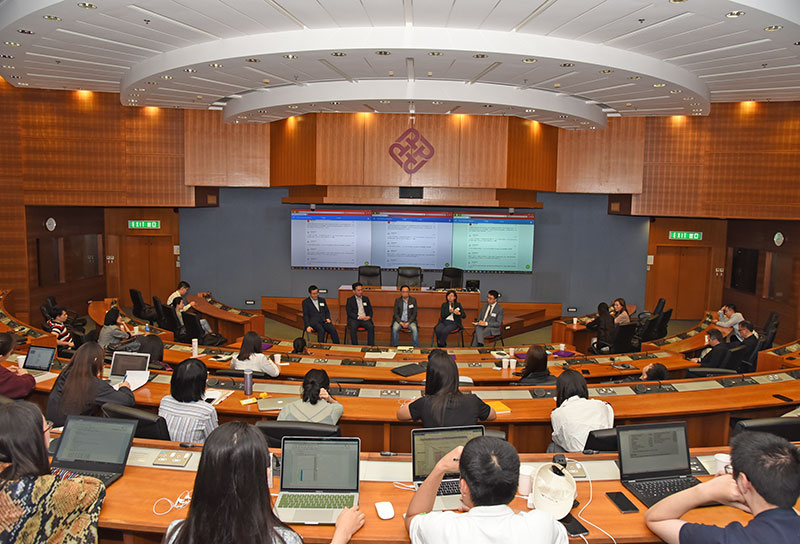 At the event
Research Insights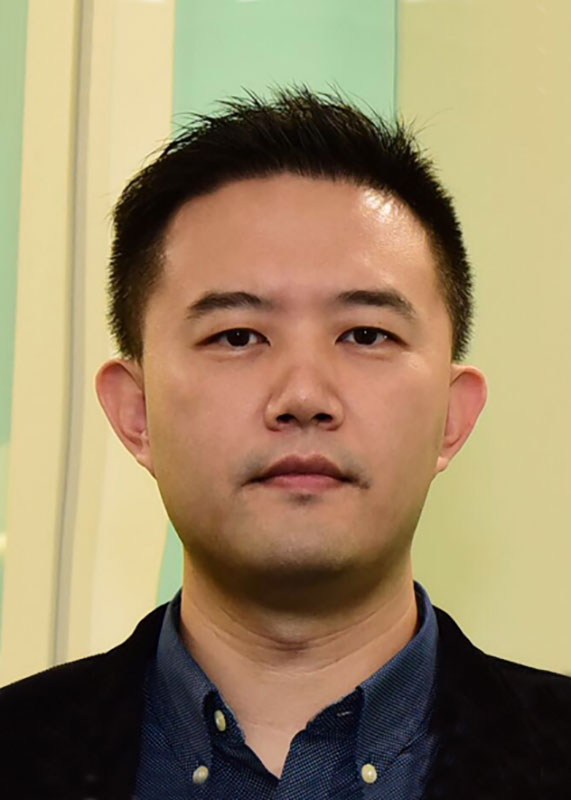 Professor Yuwei Jiang

Room for Opportunity: Resource Scarcity Increases Attractiveness of Range Marketing Offers
Journal of Consumer Research, 46(1), 82-98 (2019)
Linying (Sophie) Fan, The Hong Kong University of Science and Technology (Faculty PhD graduate)
Xueni (Shirley) Li, Hong Kong Baptist University (Faculty PhD graduate)
Yuwei Jiang, The Hong Kong Polytechnic University
Although marketing offers with flexible price options within a range of two endpoints (i.e., range offers) have been frequently used in various contexts, such as discount ranges, flexible pricing, and deal quotations, our understanding of how consumers react to this pricing strategy is rather limited. The current research suggests that consumers' reaction to range marketing offers may depend on their general sense of scarcity. Eight studies show that reminders of resource scarcity induce a promotion orientation among consumers, which consequently increases consumers' favourability towards range marketing offers. This effect is found to strengthen when the range of the offer becomes wider, and to weaken when the range offer cannot provide a better-than-reference outcome. These findings result in novel theoretical insights about the ways consumers react to range marketing offers. From a managerial perspective, this research offers tactics that companies can use to potentially increase the acceptance and effectiveness of range marketing offers.