PolyU's Operations Management & Management Science Research Ranks First in the World
PolyU's Operations Management & Management Science came first in the world both in the year 2018 and in the period 2010 to 2018, according to The KUBS Worldwide Business Research Rankings by academic area presented by Korea University Business School (KUBS).
| | | |
| --- | --- | --- |
| Rank | Name of school | Score |
| 1 | The Hong Kong Polytechnic University | 496.91 |
| 2 | Georgia Institute of Technology | 414.05 |
| 3 | Massachusetts Institute of Technology | 368.04 |
| 4 | National University of Singapore | 364.80 |
| 5 | University of Toronto | 350.51 |
Rankings by academic area Operations Management & Management Science 2010 to 2018
For all major academic disciplines – Accounting, Finance, Management, Management Information System, Marketing, Operations Management & Management Science, and International Business & Strategy, PolyU ranked 18th in the year 2019.
Faculty Research Ranks 64th in the World
According to The UTD Top 100 Worldwide Business School Rankings Based on Research Contributions (All Journals) compiled by The University of Texas at Dallas (UTD) and published on 14 February 2020, the Faculty occupied the seventh place in Asia and the 64th place in the world during the period 2015 to 2019.
Dr Xin Xu is Associate Dean for External Relations and Development
Dr Xin Xu assumed the role of Associate Dean (External Relations and Development) of the Faculty on 1 February 2020, in succession to Professor Haitian Lu who was appointed Director of Chinese Mainland Affairs Office.
Dr Xu is Associate Professor in the Department of Management and Marketing and Founding Director of the Faculty of Business Digital Transformation Centre established in 2019. He received his PhD in Information Systems from The Hong Kong University of Science and Technology. His consulting, research and teaching interests cover IT Service Management, IT Innovation and Consumers, Human Computer Interaction, Mobile Computing, Social Media, and Business Analytics.
Professor K. C. John Wei and Professor Kee-hung Mike Lai continue to serve as Associate Dean (Research and Postgraduate Studies) and Associate Dean (Academic Support) respectively.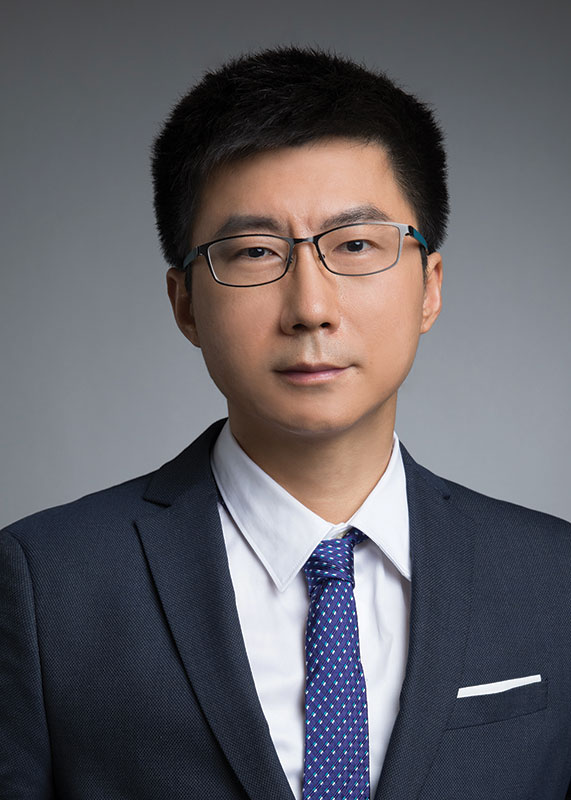 Dr Xin Xu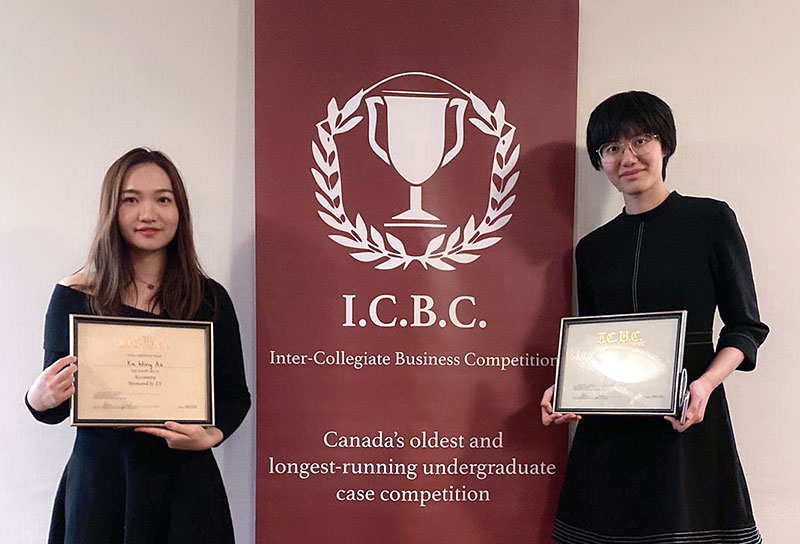 Au Ka Wing (left) and He Siyao
BBA Students Secure Third Place in I.C.B.C. Accounting Event
Miss Icy Au Ka Wing (Accountancy) and Miss Jane He Siyao (Accounting and Finance) teamed up to secure the third place in the Accounting event of Inter-collegiate Business Competition (I.C.B.C.) 2020. Both of them are BBA (Hons) students in the School of Accounting and Finance.
I.C.B.C. is the largest undergraduate case competition in Canada open to participants from universities and higher education institutions across the globe. It consists of eight streams and two rounds. The Preliminary Round is a written case response. The Final Weekend includes case presentation as well as networking and social activities. The finals of the 42nd competition were held in January at Queen's University in Kingston, Ontario, Canada.
Research Insights
Filling an Empty Self: The Impact of Social Exclusion on Consumer Preference for Visual Density
Journal of Consumer Research, 46(4), 808-824 (2019)
Lei Su, Hong Kong Baptist University
Echo Wen Wan, The University of Hong Kong
Yuwei Jiang, The Hong Kong Polytechnic University
This research examines the effect of social exclusion on consumers' preferences for visual density. Based on seven experimental studies, the authors reveal that consumers who perceive themselves as socially excluded evaluate products with dense visual patterns more positively than their nonexcluded peers. This effect occurs because social exclusion triggers a feeling of psychological emptiness and dense patterns can provide a sense of being "filled", which helps to alleviate this feeling of emptiness. This effect is attenuated when consumers physically fill something or experience a feeling of "temporal density" (i.e., imagining a busy schedule with many tasks packed into a short time). These results shed light on consumers' socially grounded product aesthetic preferences and offer practical implications for marketers, designers, and policy makers.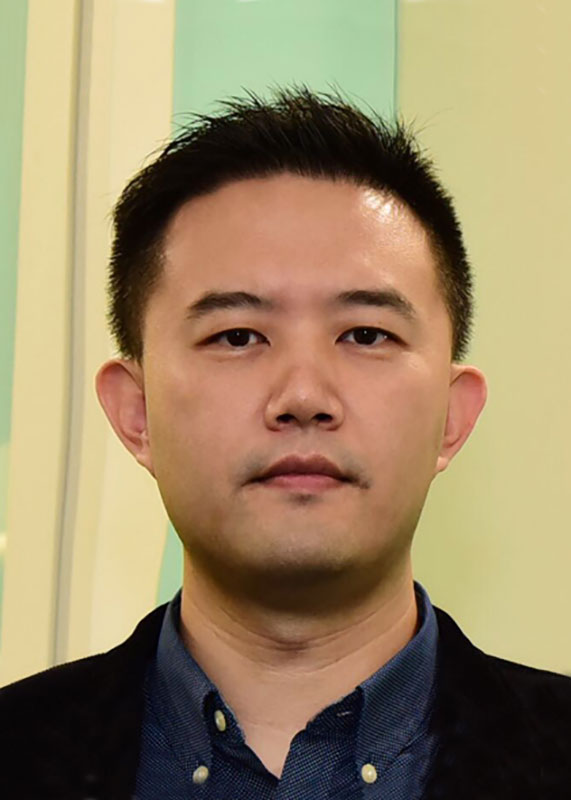 Professor Yuwei Jiang