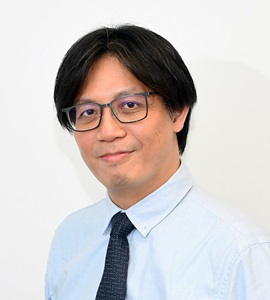 The Chinese Language Centre was established in 1998 and has since been providing Chinese language teaching services to students of the PolyU for different needs.
In terms of curriculum and teaching, we are mainly responsible for offering University Chinese of the Language and Communication Requirements (LCR) which is mandatory for all undergraduate students. This subject aims at bringing students' Chinese proficiency to the expected undergraduate level. Since 2013, we began to tailor-make Chinese subjects for Discipline-Specific Requirements (DSR) for the eight Faculties and Schools of the PolyU. Over the years, more than 35 sets of teaching material have been developed for 26 professional fields. We also offer a series of subjects in LCR-Chinese for non-Chinese speaking (NCS) students with different entry levels to cater for their needs.
To dovetail with the Cluster Area Requirements of PolyU, we provide Chinese Reading and Chinese Writing (CR & CW) Tutorials for students to help them read academic articles and write academic papers and reports.
We have had the Chinese Self-learning Unit since the establishment of the Centre to provide various self-learning materials and counselling services for PolyU students.
With regard to services, the testing unit of the Centre administers year round various language proficiency tests for the PolyU students and the community at large. These tests include the National Putonghua Proficiency Test, the Putonghua Shuiping Kaoshi, (i.e. Putonghua Proficiency Test), Putonghua Proficiency Test for Primary Students, and the Shumian Hanyu Shuiping Kaoshi (i.e. Written Chinese Proficiency Test).
We also provide special language training activities to other departments of the PolyU, such as the EXCELL courses for the Student Advancement and Resources Centre and the in-house training for the Human Resources Office.
Dr Ken Cheng Siu-kei
Director of Chinese Language Centre