Alumni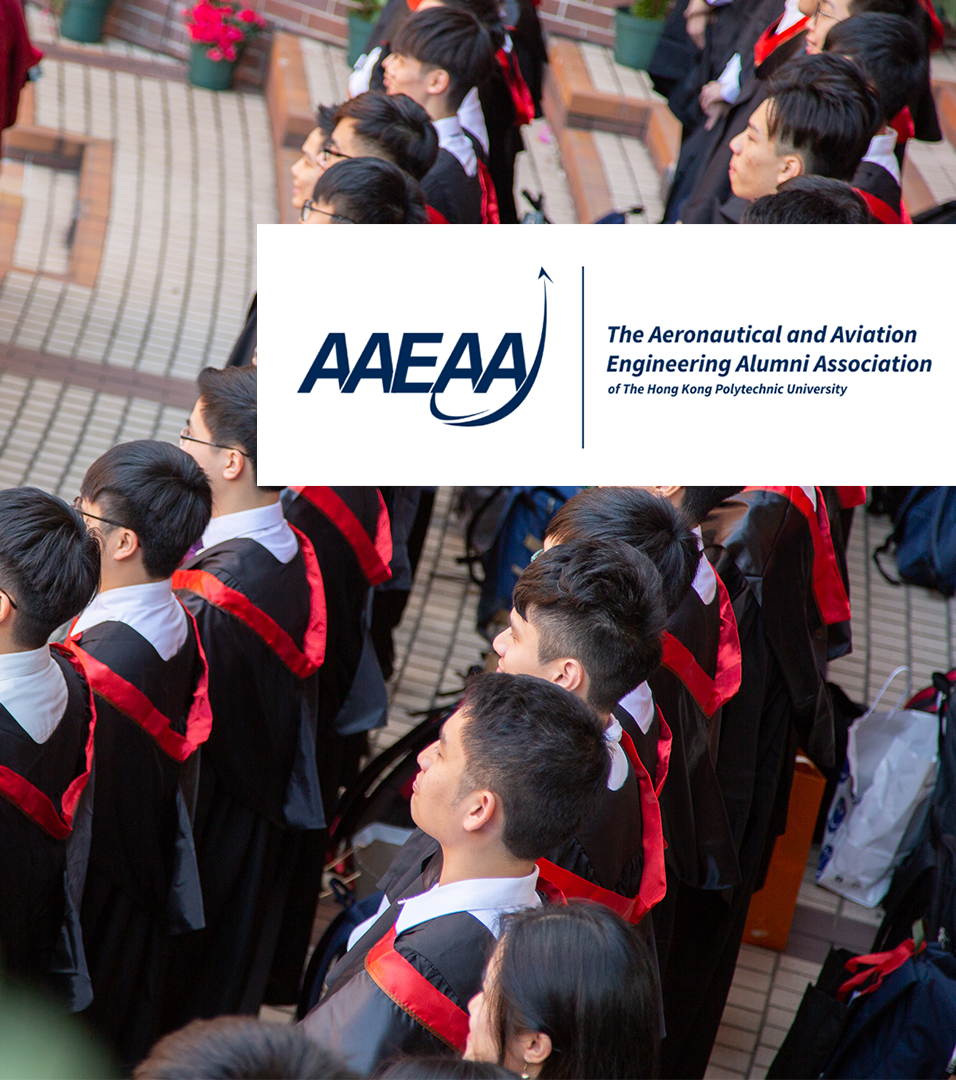 Alumni Association (AAEAA)
The Aeronautical and Aviation Engineering Alumni Association of The Hong Kong Polytechnic University (AAEAA) aims to:
unite an

d strengthen the AAE alumni

community

promote experience and knowledge sharing among alumni and students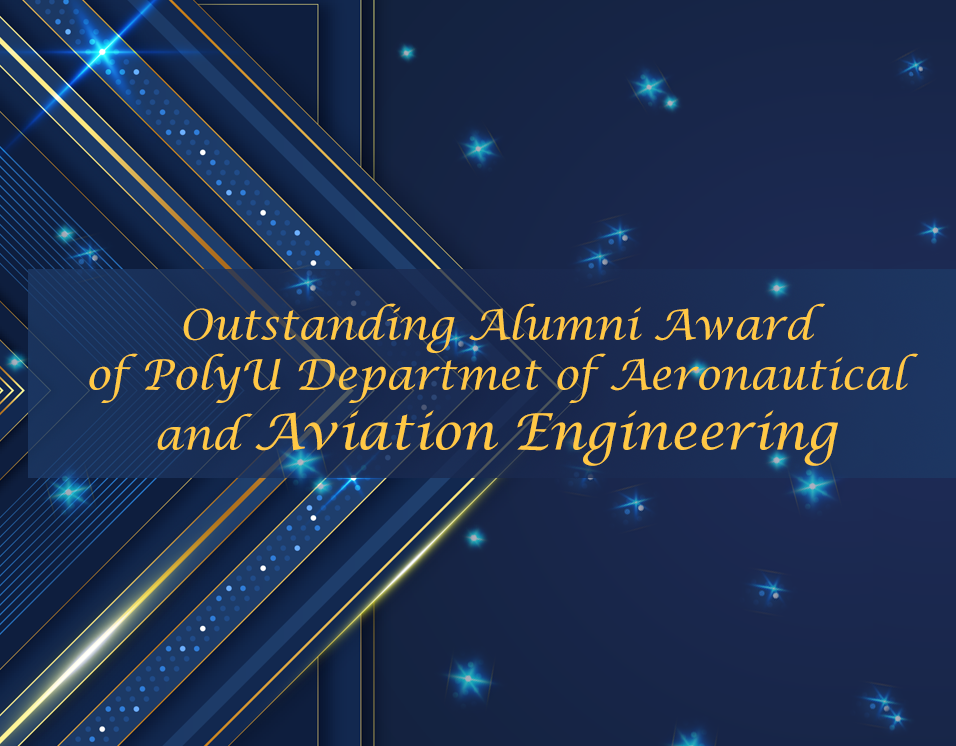 Outstanding Alumni Award of PolyU AAE
Department of Aeronautical and Aviation Engineering (AAE), formerly Interdisciplinary Division of Aeronautical and Aviation Engineering, was established under the Faculty of Engineering in 2016. Over the past years, the department has been rapidly and steadily developing its research and education on a fill scale. Besides our 2 Bachelor programme and Postgraduate Research programme, AAE will launch our Taught Postgraduate MSc programme in the 2022-23 academic year. We are dedicated to training future leaders, with creativity, broad vision and professional ethics, for industry, academia and communities.
The Outstanding Alumni Award of PolyU AAE aims to recognize the outstanding achievements of our alumni who have made remarkable contributions to the society, to the University, and to the developments of aeronautical engineering and aviation operations and management.
Alumni Profile Update
Update your profile now to stay connected. Your support will help us build an effective PolyU alumni communication network, and keep you up to date with the latest news and events of your alma mater.