---
Country: Australia
Host Institution: Queensland University of Technology (QUT)

"After participating in this exchange programme, I realized that I have grown up and had significant changes. The most obvious one is becoming more independent. In the past, I always rely on my parents. For example, they did most of the housework and prepared meals for me every day. Consequently, this exchange became a big challenge for me. I had to solve problems independently and took care of myself. When I went to Brisbane, I successfully managed to take a flight and located the accommodation independently. I also learned how to cook.

At the Queensland University of Technology (QUT), I registered a few courses to study. It was a very tough period because I needed to spend extra time to learn and make up for the knowledge gaps. However, after my perseverance and attempts, I received excellent grades.

I have dreamed of becoming a commercial airline pilot since Secondary 5. Therefore, I took a 3-week flight training in Australia, which is globally famous for pilot training. After the intensive training in the super-hot weather, I successfully completed solo (flying a circuit around the aerodrome without flight instructors) 5 times! In this experience, I am more affirmative that being a pilot is my dream. Besides, the flight instructors and students also shared how to be an airline pilot in their countries. I have a clearer picture of my goal and know more about the career path.

After living in Australia for a few weeks, I found that people in Australia really focus on environmental greening and work-life balance. In Brisbane city, there are two large parks, a huge human-made beach and an observation wheel. People love going to the parks during lunch breaks for relaxation or having a night walk after dinner. They also enjoy organizing some family events in the parks on weekends. I like this lifestyle so much!"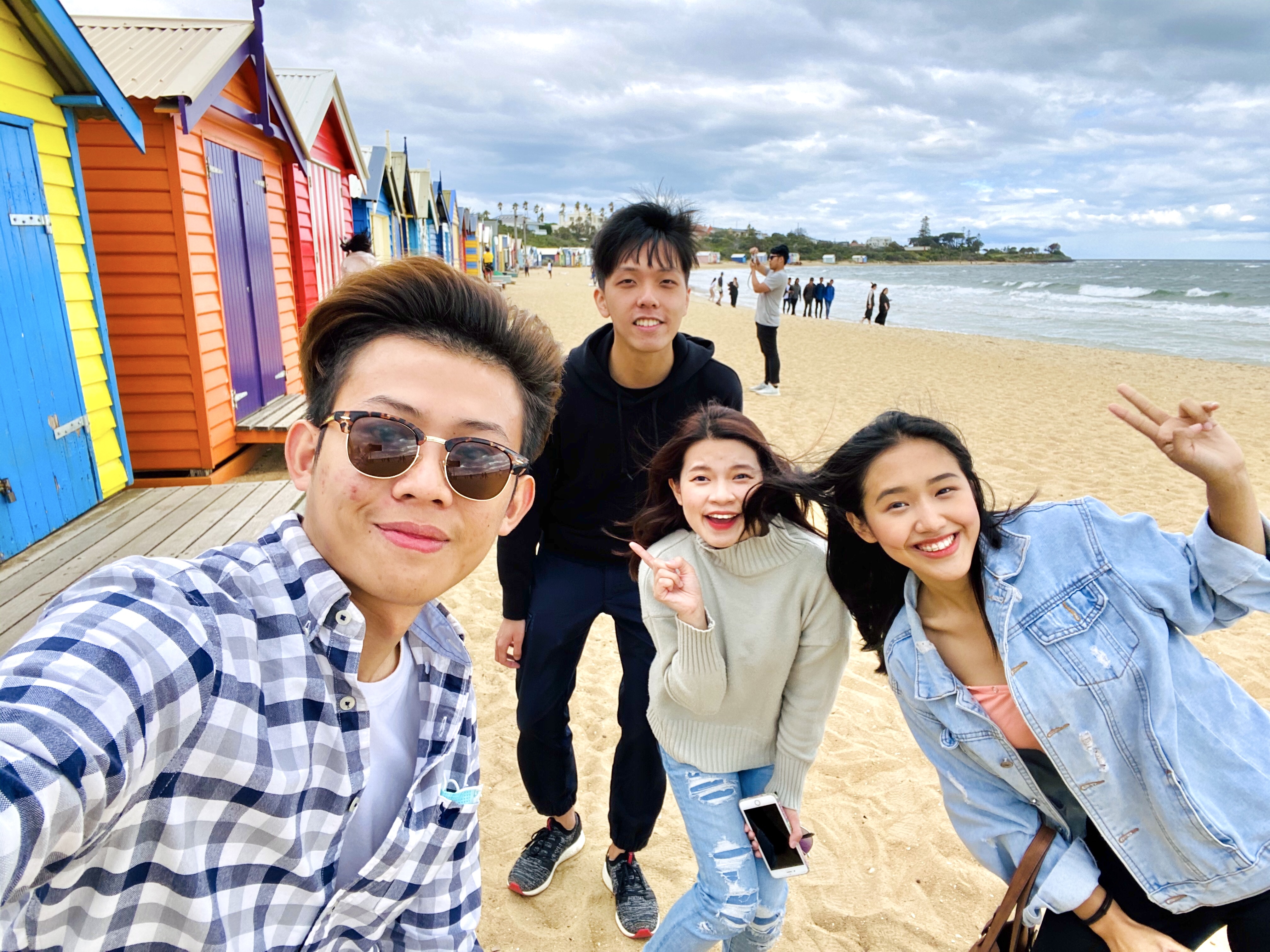 Visiting Brighton Beach in Melbourne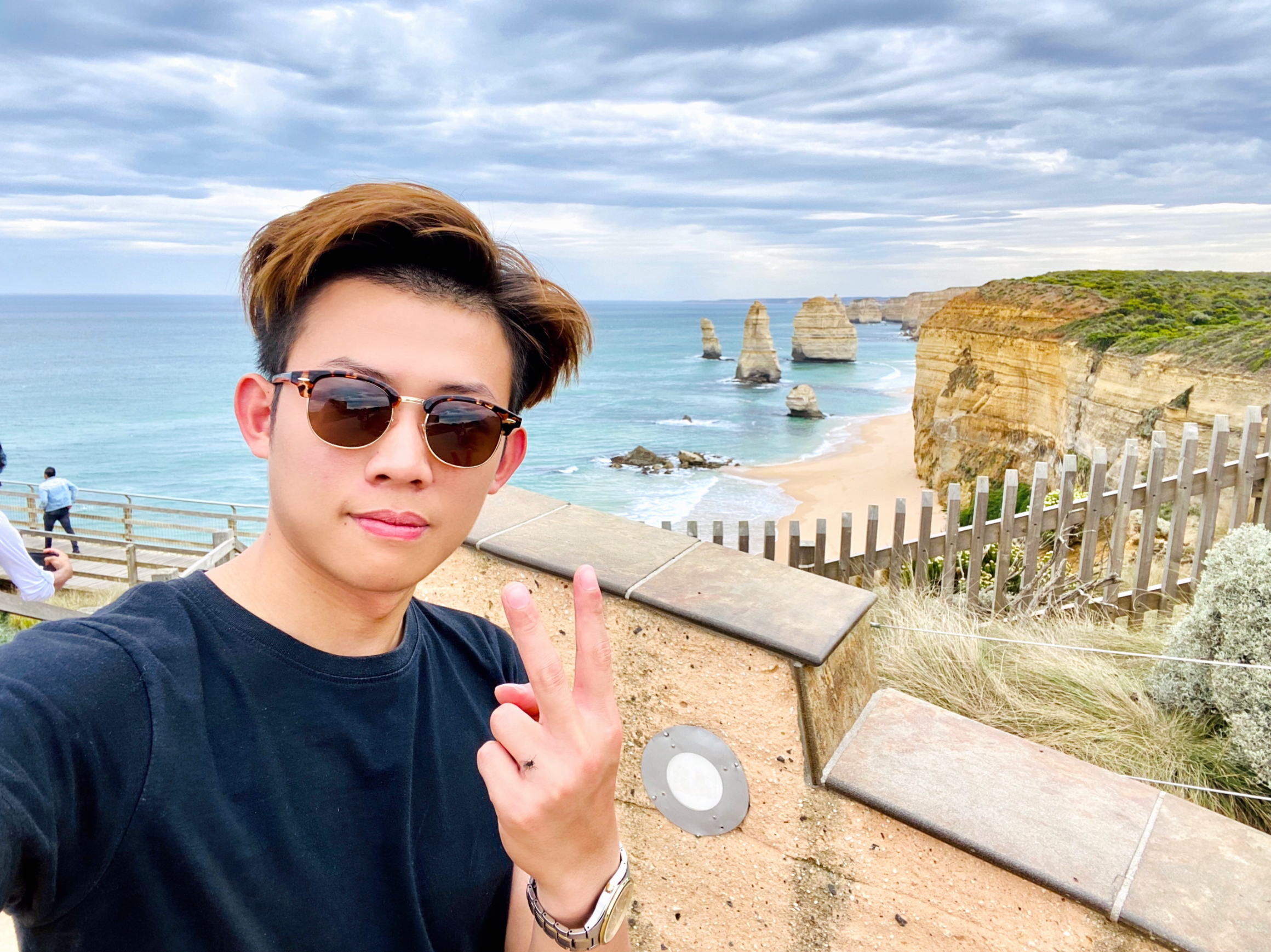 Visiting 12 Apostle in Melbourne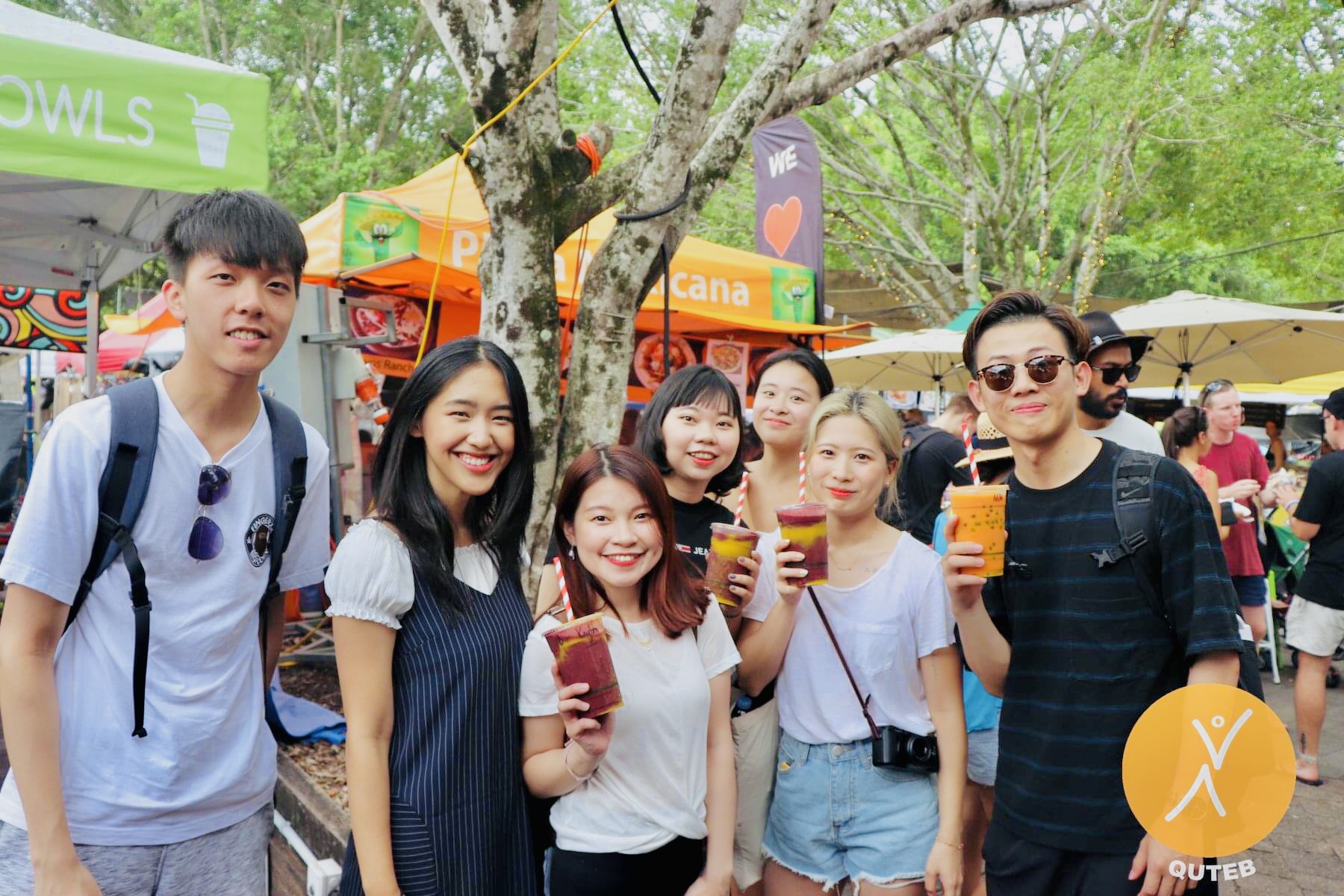 Hangout with new friends in a market in Brisbane
---