An inspiring and heart-warming video shown at the PolyU 85th Anniversary Launch Ceremony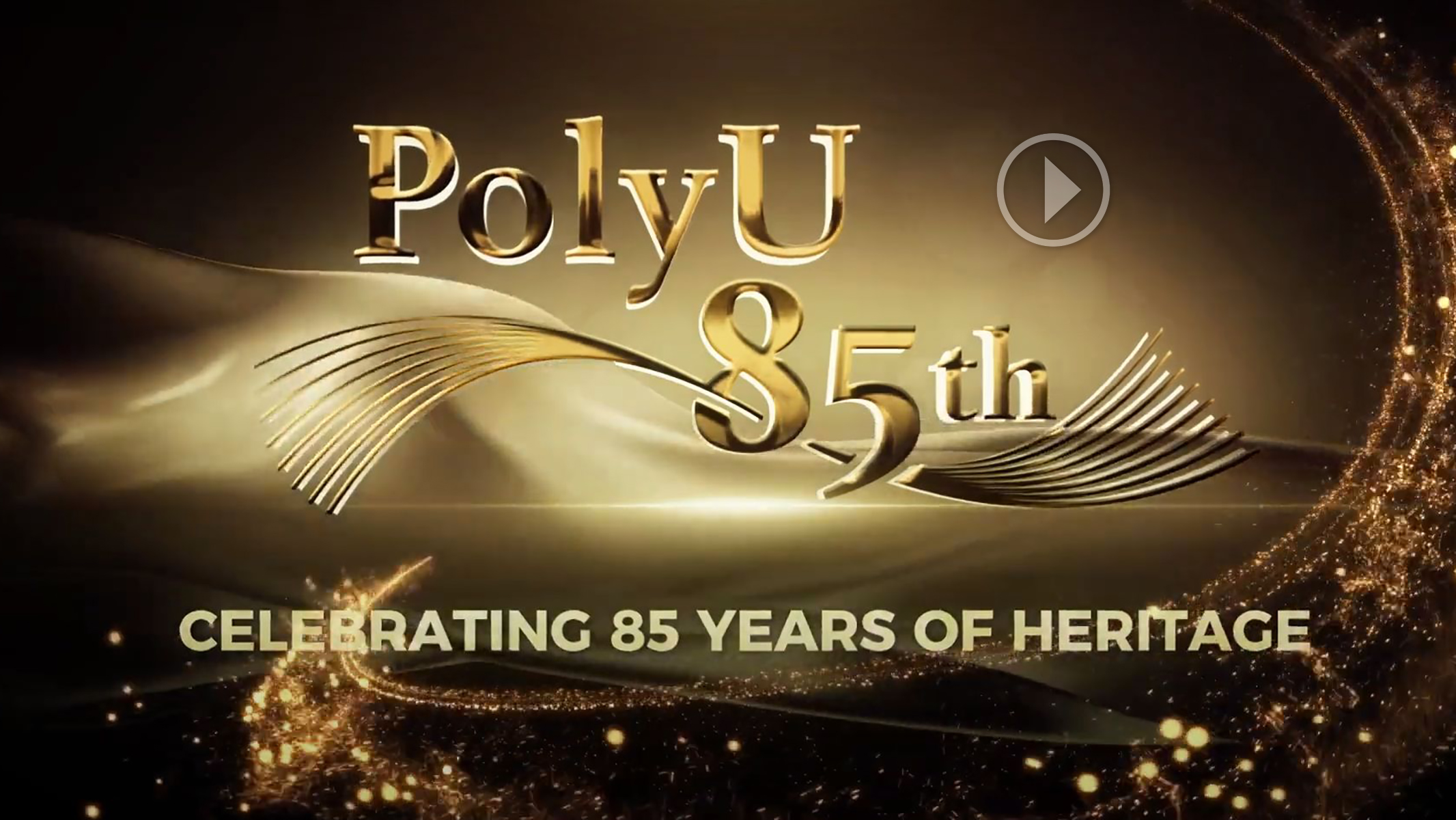 A launch ceremony was held on 25 November 2021 to kick off the celebrations of PolyU's 85th Anniversary. The audience was not only impressed by the insightful and encouraging remarks by the guests of honour and the engaging performances by the PolyU community, but was also inspired by a heart-warming video that was especially produced for the ceremony.
The video highlighted the four important stages of the University's development, its future-ready holistic education in professional disciplines, and its success stories in impactful research, knowledge transfer and entrepreneurship development. The video also featured the distinguished achievements of PolyU's students and alumni in different arenas and illustrated how this world-class university has been serving the community through an integrated education-research-practice model over the years.
Watch the video to relive the delightful moment.