Han Fang believes in the power of knowledge in the pursuit of success
Han Fang, a graduate of the first cohort of the MSc in International Real Estate (IRE), is no ordinary entrepreneur. She is now the Chairman of Nacity Property Service Group Co., Ltd. She was named the Person of the Year of the 12th Zhejiang Merchant Victress Award. She has lived her life according to her own motto – "think critically to strive for success in the long run." With her broad-minded personality, she also won many awards for her company.
Coming from southern China, she is a very proactive and devoted person in pursuing her aspirations and dreams. She joined Nacity Property as an ordinary employee many years ago. She always impresses her colleagues with her excellent performance and hard work. By leveraging her experiences from real estate to property services, her team outperformed other competitors in the property services industry through in-depth market analysis and prudent resource planning, thus successfully capturing the opportunities in the market. She believes the key to success is to keep challenging and surpassing oneself.
With a strategic mindset, Han managed to lead Nacity Service to take on challenging transitions in 2006, helping it turn loss into profit. Furthermore, she launched two major brands, namely "Nacity Service" and "Narada Butler". The dual branding strategy was very effective in helping the company tackle different segments in the competitive market, and eventually made the company the first property enterprise to be listed on the A-share market. Yet, she has never thought of slowing down as she treats every milestone as just another starting point.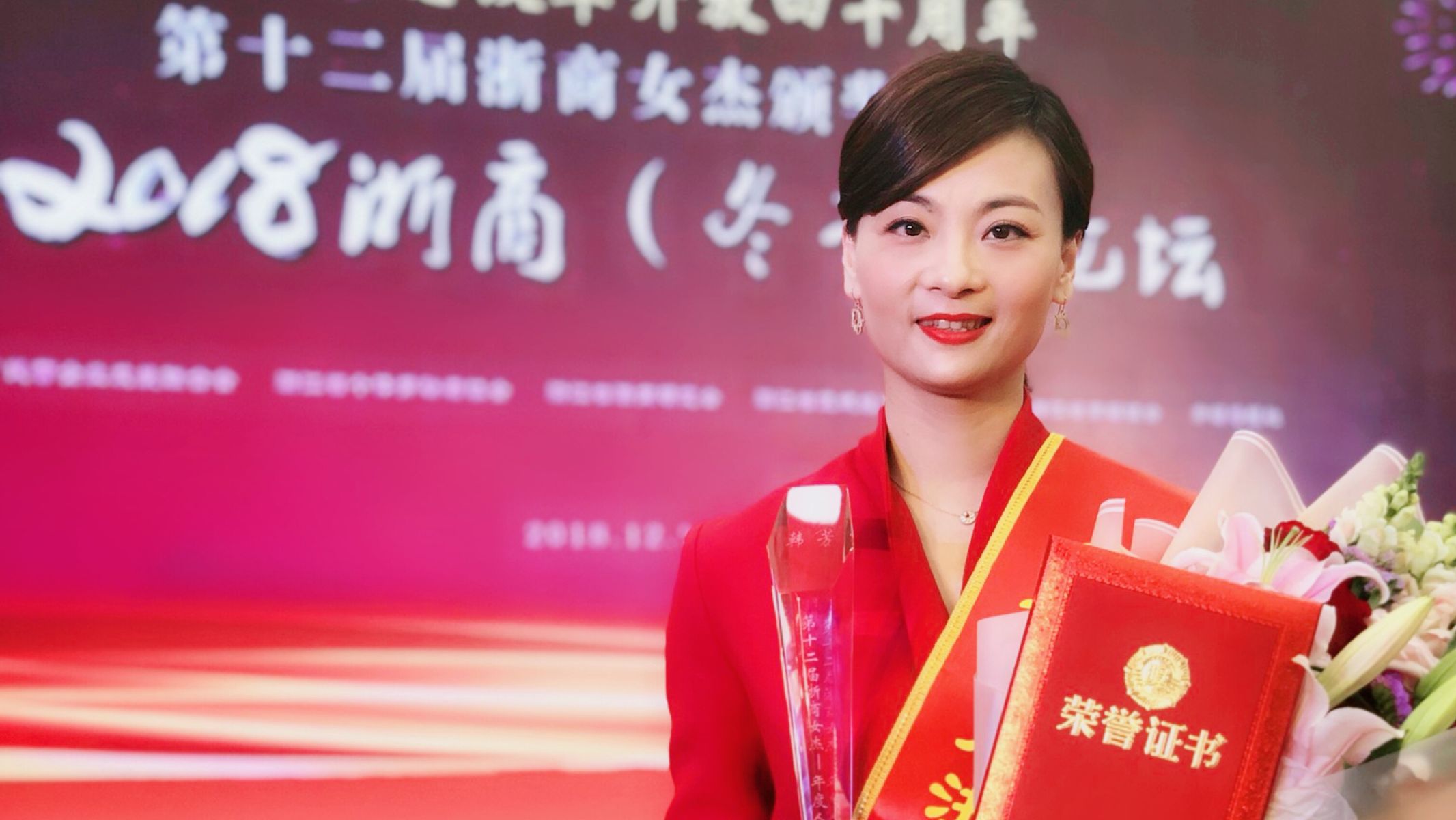 Han strongly believes "knowledge is power". Therefore, through continuous learning, she was able to bring new ideas for the development of her enterprise. Putting into practice what she acquired from IRE at PolyU, she implemented a brand upgrade campaign for both "Nacity Service" and "Narada Butler", incorporating the "product + internet + community" model into the company's unique services, and the results were very encouraging.
Apart from managing her businesses, she is now more focused on corporate social responsibilities, aiming to give back to society. She initiated the "Spread Smile and Love Series" Little Brown charity event, set up "LeFund" that provides support to employees and their family members suffering from sickness or facing other difficulties, and launched a community charitable fund to help needy people including the elderly and children. Moreover, she is also very enthusiastic about alumni affairs. As the President of Zhejiang University - The Hong Kong Polytechnic University Joint Centre Alumni Network, she hopes to give back to her alma mater, alumni and students.
Han's success in her career and her passion for society comprise yet another fascinating PolyU alumni story. She always shares with her friends that "a grateful heart makes me feel happy and positive every day". While she will undoubtedly continue to contribute to society, she hopes her story will help inspire the younger generation in their studies and future endeavours.