New resource for English teaching in Hong Kong primary schools
A new tool has been launched recently to assist teachers in Hong Kong to teach the English language to Primary One to Primary Six students. This resource is designed to teach English with ten selected children's picture books that incorporate the context of Hong Kong daily life.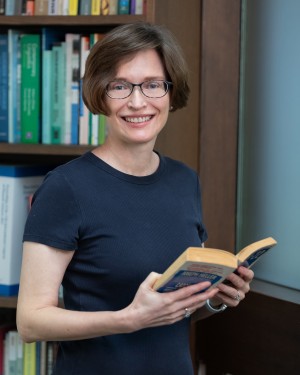 This resource is part of the project titled "Children's Literature in English Language Teaching for Primary Students in Hong Kong" with Professor Kathleen Ahrens from the Department of English at PolyU as Principal Investigator, Dr Jackie Fung King Lee from The Education University of Hong Kong as Co-Investigator, and Dr Marija Todorova as Postdoctoral Fellow.
The project was funded by the Language Fund under Research and Development Projects 2018-19 of the Standing Committee on Language Education and Research, Hong Kong SAR.
The increasing number of published English language children's books that portray the realities of everyday life for children in Hong Kong allows for the use of authentic materials in the English language classroom. The goal of the project was to utilise this potential by providing primary English language teachers with resources that will increase students' motivation for language learning while building their intercultural skills.
Ten selected children's picture books
Primary 1

Found in Hong Kong - by Joanne O'Callaghan
Oliver the Quiet Firefighter - by Sophie Paine

Primary 2

Socks Heaven - by Pauline Young
Teacher's Pet - by Jason Li

Primary 3

Celebrate Hong Kong! - by Matthew Cooper

Primary 4

The Shadow in the Moon - by Christina Matula
One Tree - by Christopher Cheng

Primary 5

Chopsticks - by Jon Berkeley
Cat Soup and Other Short Stories - by Jane Houng

Primary 6

Three Years and Eight Months - by Icy Smith
The research team has developed a Teacher's Resources pack for the ten children's books with (i) a Unit Lesson Plan with ten lessons; (ii) ten separate 30-minute lessons for each book; and (iii) a video interview with the author. The activities in the Teacher's Resources pack are based on a communicative approach to teaching English as a second language and cover all four language skills: reading, writing, speaking, and listening.
English teachers in Hong Kong primary schools can get more details about this teaching resource from the website. Through the website, they can also request full access to the Teacher's Resources pack.