Student Project Laboratory

The Student Project Laboratory is equipped with all the computing needs required to support the coursework of the Air Transport Engineering and the Aviation Engineering Programmes. There are 38 computers available with the following software installed:
Matlab
Solidworks
Autodesk AutoCAD
Autodesk Revit
Tecplot
Microsoft Visual Studio
Microsoft Office Tools
A printer is also available for student use. The quota is 500 pages per semester for non-final year students, and 1000 pages per semester for final year students.
Opening Hours
Monday to Sunday (including Public Holiday): 8:30 am – 11:00 pm
Remote Access
Computer remote access is available during non-opening hours. Please refer to the Instructions for remote access to QT004b PCs.

Computer Reservation Policy
Computers are available to be reserved for continuous computing upon Department's approval. Please refer to the AAE Student Project Lab Computer Reservation Policy.
1. All AAE and FENG Broad Discipline students are eligible to use the lab (Room QT004b). Users should scan their student ID card on the smart card system when entering the room.
2. Use of facilities in the lab is on a first-come-first-served basis. No reservation of seats by any means (including books or other materials placed on desks and / or seats) is allowed.
3. Users should keep the lab clean and tidy. Eating and drinking (except water) is not allowed.
4. Please be considerate to other users and avoid causing disturbance to other users in the lab.
5. Please do not stay at the lab in non-opening hours unless you are authorized to do so.
6. Please do not store personal belongings in the lab unless you are authorized to do so.
7. Facilities in the lab should not be used for non-course work purposes such as board gaming or computer gaming, etc…
8. Please do not use electric adaptor or overload AC power in the lab.
9. Please back up your data or files and do not save any files / documents to the computer. Your data will be lost after the PC is powered off or rebooted.
10. Please do not attempt to gain unauthorized access to any computer systems or printing system.
11. To prevent leakage of personal data, please log out / restart the computer before leaving the lab.
12. CCTV surveillance system is installed at the lab for general security purpose.
13. "Rules for Student Computer Centre Users" as stipulated in Student Handbook Appendix 2 also applies to the use of Student Project Lab.
The Department takes misusage of the University premises very seriously. Any offences or misusage of the Student Project Laboratory will be penalized with lab access suspension or will be referred to the Student Discipline Committee (SDC). The SDC may impose appropriate penalties to the student, including but not limited to, being put on "Disciplinary Probation" which will be shown on the student's record and documents such as assessment result notification, transcript of studies and testimonial, suspension of study and expulsion from the study.
Lab Officers
Mr. KAN Yin Chiu / Ms. Jasmine Choi
TEL: 3400-2520 / 3400-2073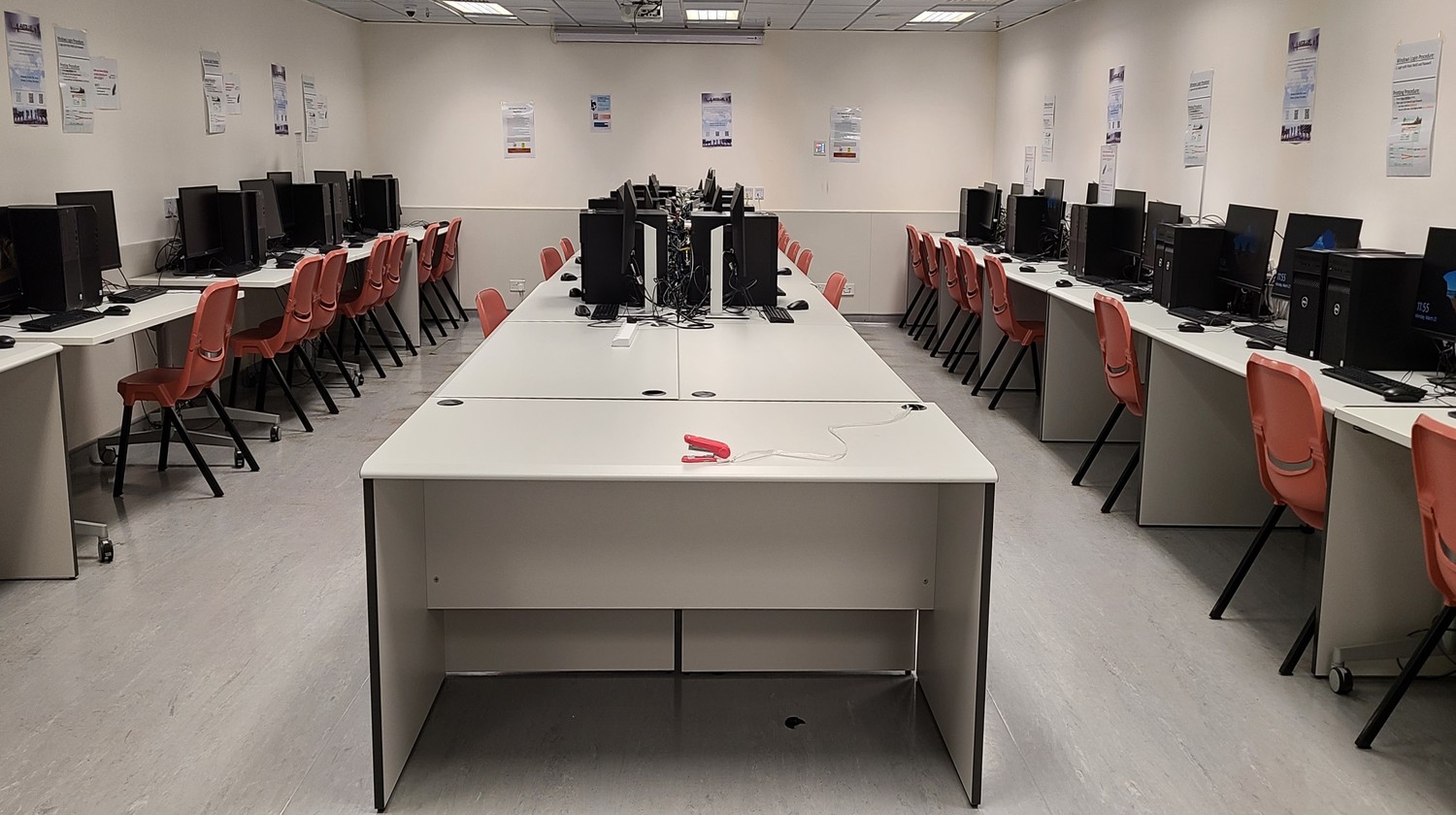 Location
Room QT004b, Ground Floor
Department of Aeronautical and Aviation Engineering
The Hong Kong Polytechnic University
Hung Hom, Hong Kong