What does it mean to learn at PolyU BME? — An Interview with Dr Hin Chung LAU
I hope to change how students, not only within PolyU BME, understand how they can apply their knowledge to enable us to live healthier and more comfortably.
Dr. Hin Chung LAU
Teaching Fellow, Programme Leader (BSc in BME)
What does it mean to learn at PolyU BME?
The transition between adolescence to adulthood can be a daunting process. During this stage, people often have to change from prioritizing acquiring knowledge for oneself to thinking about how they can use their own skills and knowledge to help the community. At PolyU BME, one of our mission statements is to nurture future leaders in prosthetics and orthotics, clinical engineering, medical instrumentation and sensors, and biological engineering by imparting interdisciplinary knowledge, innovative ideas, critical thinking and practical skills. Through conducting an interview with Dr. Hin Chung Lau, our Programme Leader (BSc in BME) here at PolyU BME, we learn how he envisions to nurture his students to transition from solely focusing on academics to becoming more aware of how to help the community.
The importance of purpose
The process of learning is something that is self-driven. It can be especially dull for certain students if they fail to understand the significance of the task. In turn, students may lack the ambition to motivate oneself to perform at their best. When asked about how Dr. Lau keeps his students interested in the subjects that he teaches, he stated "As BME is so broad. Some students may only be interested in a particular area, for example, chemistry or biomedical sensors. The subjects that I teach are more related to physics, like electronics and medical equipment. Not every student will be too keen in studying such things. It is therefore important for the students to know what they are learning and the implications of the knowledge in their future careers."
In order to allow students to recognize the significance of their study and project work, Dr. Lau has been organizing territory-wide student project competition in Hong Kong since 2018 to promote the role of biomedical engineering in enhancing the quality of living in the community. "Many people understand that the ageing population and COVID-19 present new challenges to the society." claims Dr. Lau, "We must work directly and together with the stakeholders to achieve meaningful impact. The competition that I organize relates to STEM education and require students to work closely with the stakeholders to design products or services to fulfil their needs. I hope to change how students, not only within PolyU BME, understand how they can apply their knowledge to enable us to live healthier and more comfortably. This is the reason why I organize such competitions, and of course to promote BME to the general public as well."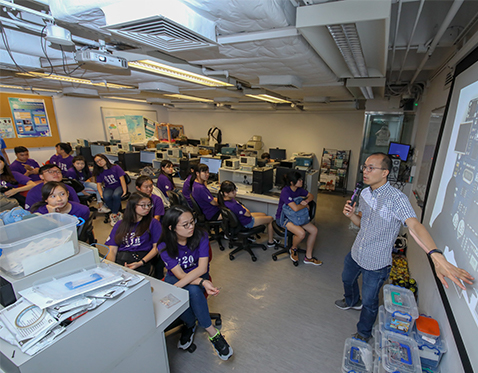 Incorporating assignments to help the community
Tests, assignments, projects can be tedious work for many students. However, would it be different if the assignment was directly linked to a purpose? Through incorporating different assignments to help the community, students may be able to see the how their work could impact on others, and this concept can be seen from Dr. Lau's teaching. "While the students are building something for their assignments, why not find someone from the community who could benefit from their work? We engage with NGOs so that the end-users could post challenges for our students to solve as their assignment". PolyU BME has established collaboration with the Hong Kong Society for the Blind, Imperial College London, Hong Kong Sheng Kung Hui Welfare Council amongst other NGOs and healthcare-related corporations. This can help students appreciate how their skills, knowledge and effort could have a positive impact on society.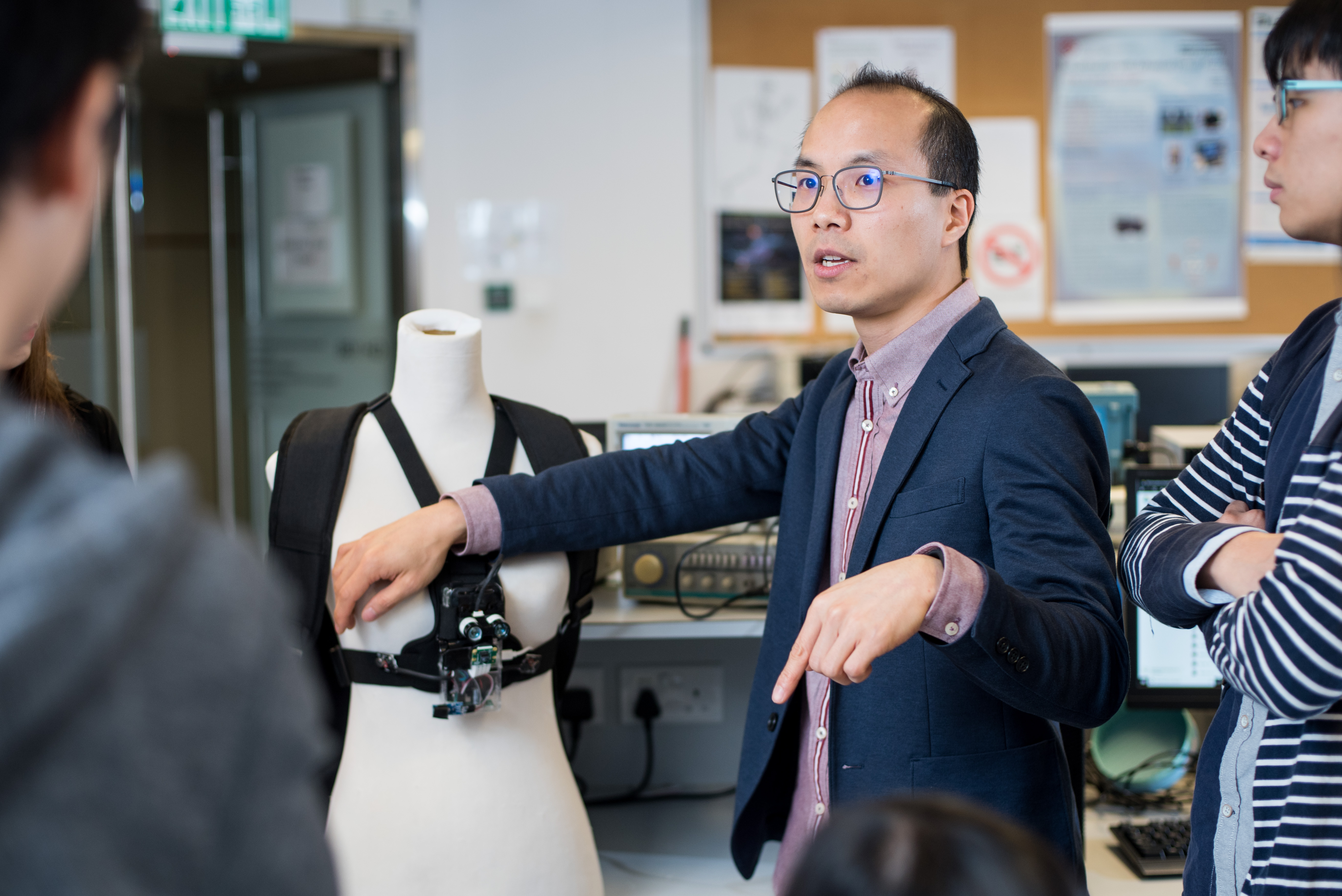 Guiding students to learn how to learn
Learning is an important life-long process, and is fundamental for self-improvement. The process of learning can be quicker and much more efficient when catalyzed by good teaching. When asked about what he enjoys most about teaching BME, Dr. Lau stated "In the subjects that I teach, such as Research & Design, Bioinstrumentation and Sensors, Service-learning, I design the courses so that there's always elements where I can work with the students to build something new or to consider what existing tools could be adopted to help the community." Thereby instilling to students not only the knowledge of how to build something in the realm of engineering and manufacturing, but the idea to help the community as well.
Furthermore, the ability to think critically and solve problems is an important asset to have in both professional life and personal life. Within BME, such abilities are always tested and used, especially in projects. "During project discussions, I love to destroy my students' ideas because that's life. As an engineer they need to think sharply to find a solution but more importantly know how to sell their own ideas with strong engineering facts to gain support from other stakeholders" said Dr. Lau, "It is a very rewarding feeling to facilitate students to think outside-the-box and seeing them doing it!".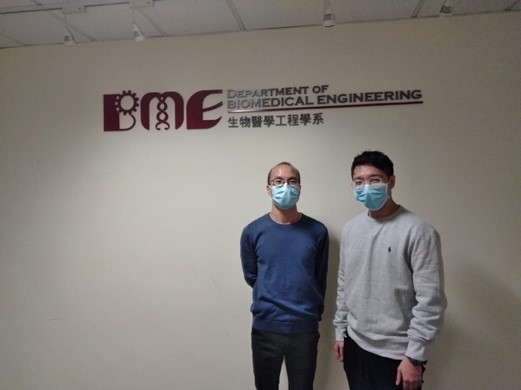 Thinking ahead to career paths
With BME being such a broad discipline, it may be puzzling for students to work out what they would like to have a career in. A piece of advice given from Dr. Lau was "Understand your own learning and working style, talk to senior students and alumni to understand what is out there and available." Are you keen on doing paperwork, reading a lot of reports, maybe you don't mind being a medical device regulatory officer to approve all the documentations to ensure the safety of the equipment? Or perhaps you don't like working inside in the office, and would like to do more service engineering and go around to different places to talk to people about medical equipment. Nonetheless, the first step would be to self-reflect and ponder about your interest before asking people to inquire more.