PolyU's distinguished lectures by China's space programme scientists
Events
Chinese Mainland Affairs Office | Communications and Public Affairs Office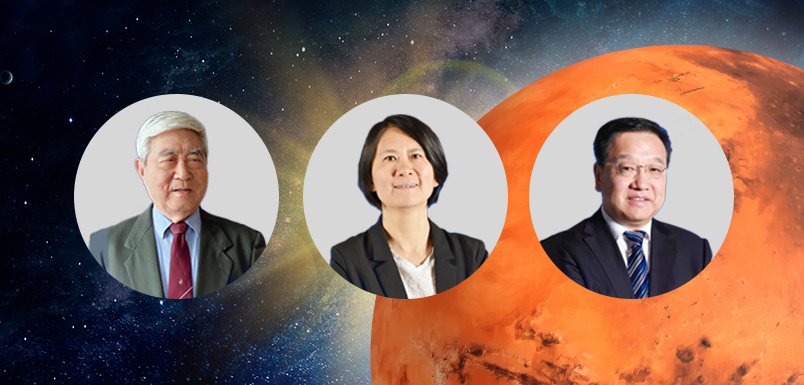 The year 2021 has seen many important breakthroughs in China's space exploration endeavours. To share the development of the Nation's aerospace industry and promote scientific spirit, the Liaison Office of the Central People's Government in the HKSAR, the HKSAR Government, the China Association for Science and Technology, and Bauhinia Culture Holdings Limited, in association with the National Museum of China, and China Aerospace Science and Technology Corporation have organised the Distinguished Chinese Scientists Lecture Series and invited leading space programme scientists to give seminars in selected Hong Kong tertiary and secondary institutions.
As the only tertiary education institution in Hong Kong with experience in international space missions, The Hong Kong Polytechnic University (PolyU) is invited to host several lectures on campus on 23 and 24 June.
Venue: Jockey Club Auditorium, The Hong Kong Polytechnic University, Hung Hom
Time
Speakers

23 June 2021 (Wednesday)

10:15 – 11:45am

Qi Faren, Academician of the Chinese Academy of Engineering, Chief Designer of Shenzhou spaceship

24 June 2021 (Thursday)

10:00am – 12:30pm

Xie Jun, Deputy Chief Designer of the BeiDou Navigation Satellite System, Chief Designer of BeiDou's third-generation satellite

Zhang He, Executive Director of the Chang'e 4 probe project
You can view the lectures via livestream on the University's YouTube channel. Please subscribe our YouTube channel prior to the events to watch the real-time broadcast.
Please put at least one valid content allocate to this component.