PolyU's impactful innovations win Grand and Special Prizes at Geneva
PolyU won a record-breaking number of accolades at the 48th International Exhibition of Inventions Geneva, with 28 PolyU innovations garnering 31 prizes.
In fact, among the Hong Kong delegations at the Expo PolyU teams won the highest number of the prestigious Grand and Special Prizes. The two Grand Prizes snatched by Hong Kong this year are both from PolyU – a highly efficacious myopia control spectacle lens won the Prize of the State of Geneva, and a long-acting anti-obesity and insulin-sensitising drug was awarded the Prize of the International Federation of Inventors' Association. A lightweight surveillance camera with ultrawide vision for the Tianwen-1 Mars mission also won a Special Prize.
Other prizes awarded for PolyU's impactful innovations include five Gold Medals with Congratulations of the Jury, 12 Gold Medals, five Silver Medals and six Bronze Medals.
"PolyU teams' achievement at Geneva underscores the University's aspiration to harness its excellence in education, research and knowledge transfer to drive PolyImpact – inventions and innovations by the PolyU community that create long-lasting, real-world impact," said Dr Miranda Lou, Executive Vice President of PolyU.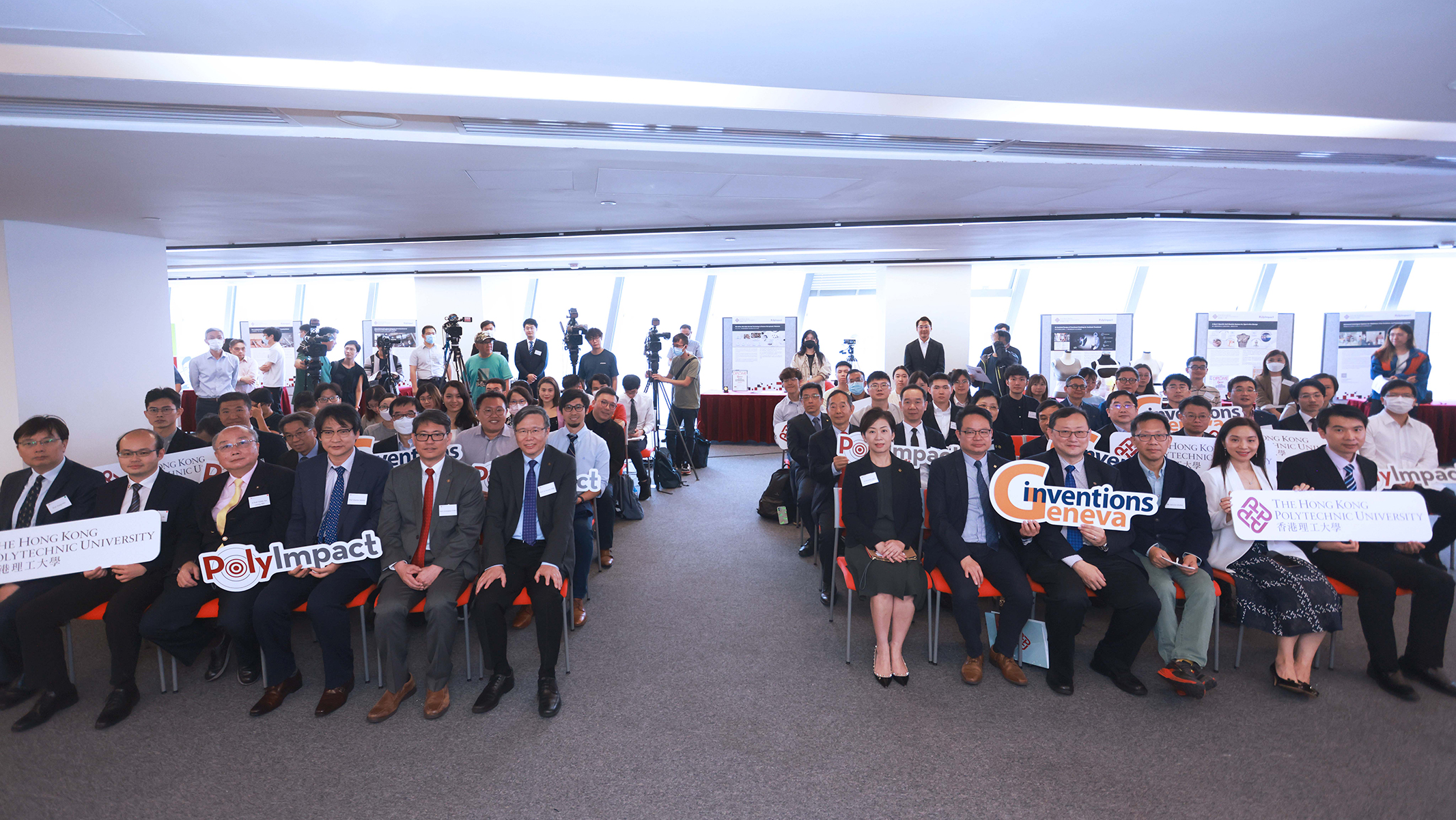 The PolyU award-winning innovations improve people's lives and expand humankind's horizons – with applications not only here on Earth, but also in space. In addition, these innovations help the world adapt to climate change and prepare for future pandemics, as well as safeguard people's health and well-being.
Twelve of the innovations are driven by PolyU start-ups– a testament to the University's start-up ecosystem that has supported over 7,600 PolyU academics, researchers, alumni and students in their entrepreneurial endeavours.
To learn more about PolyU's impactful innovations showcased in the Expo: https://www.polyu.edu.hk/kteo/Knowledge-Transfer/Innovations-and-Technologies/Award-winning-Innovations/Geneva2023/