New student hostel to strengthen holistic education and promote a more diverse, global PolyU community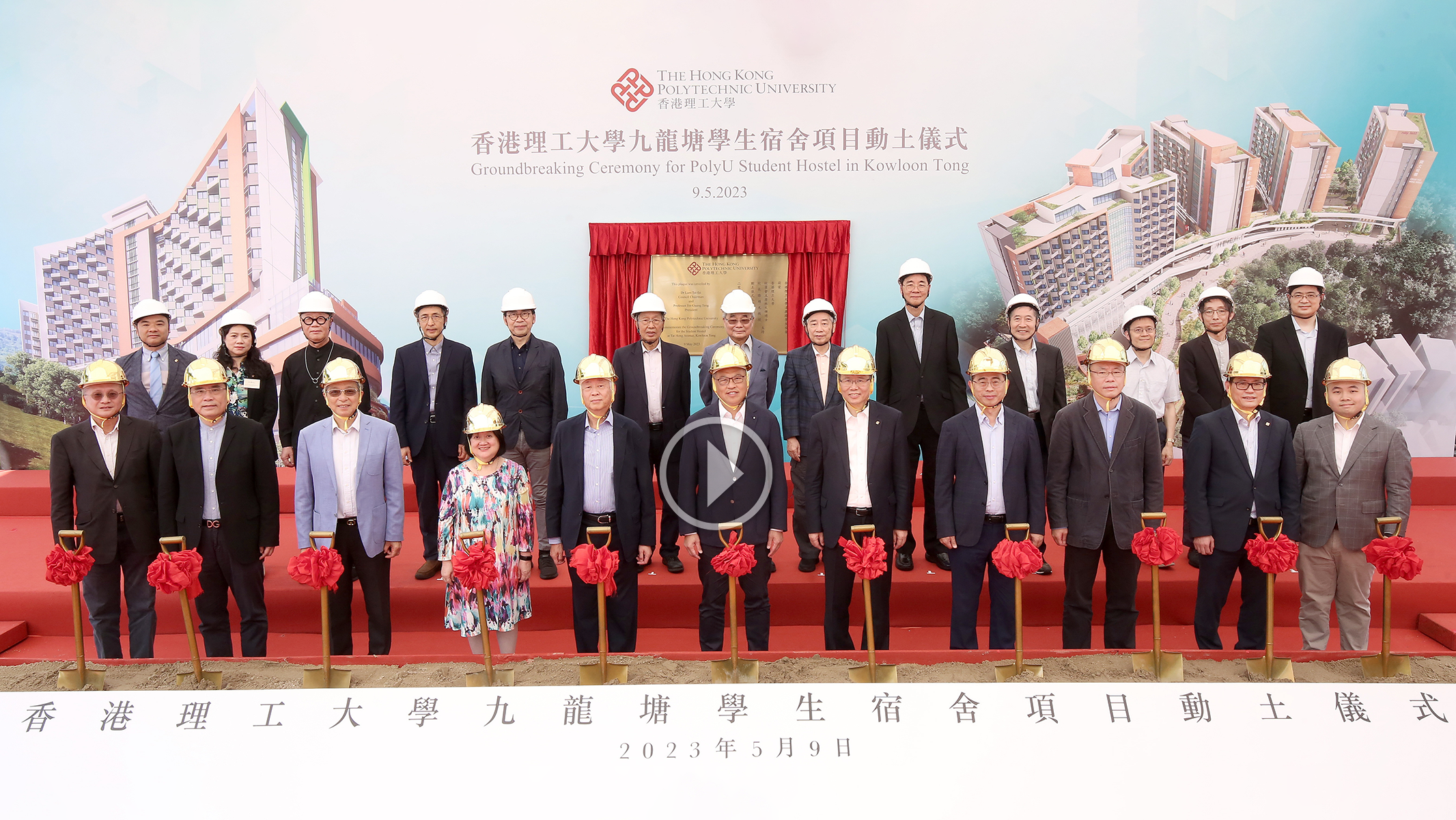 To help enrich the learning experience for PolyU students and ease the shortfall of student residential places, the University will construct a new student hostel with four multi-storey dormitories at Tat Hong Avenue in Kowloon Tong, providing 1,680 student hostel places and outdoor recreational space for students.
The hostel is targeted for completion by 2028. Located on a slope, each of the dormitory buildings will have nine to fifteen storeys with a total gross floor area of around 50,200 square metres. Pedestrian passageways, parking lots and student recreational facilities will mainly be located from the ground floor to the fourth floor; a public corridor connecting each building, shared spaces and some dormitory units on the fifth floor; and the remaining student dormitories on the sixth floor and above.
It is intended that the new student hostel will also attract outstanding non-local students to study in Hong Kong, thus helping to broaden the horizons of our local students.
A ground-breaking ceremony was officiated this month by Dr Lam Tai-fai, Council Chairman of PolyU and President Prof. Jin-Guang Teng, together with members of the Council and the management team. Let's watch the video, share the special moment and learn more about how the project will inject new dynamics into campus life.