New research institute pushes the limits in sports science and technology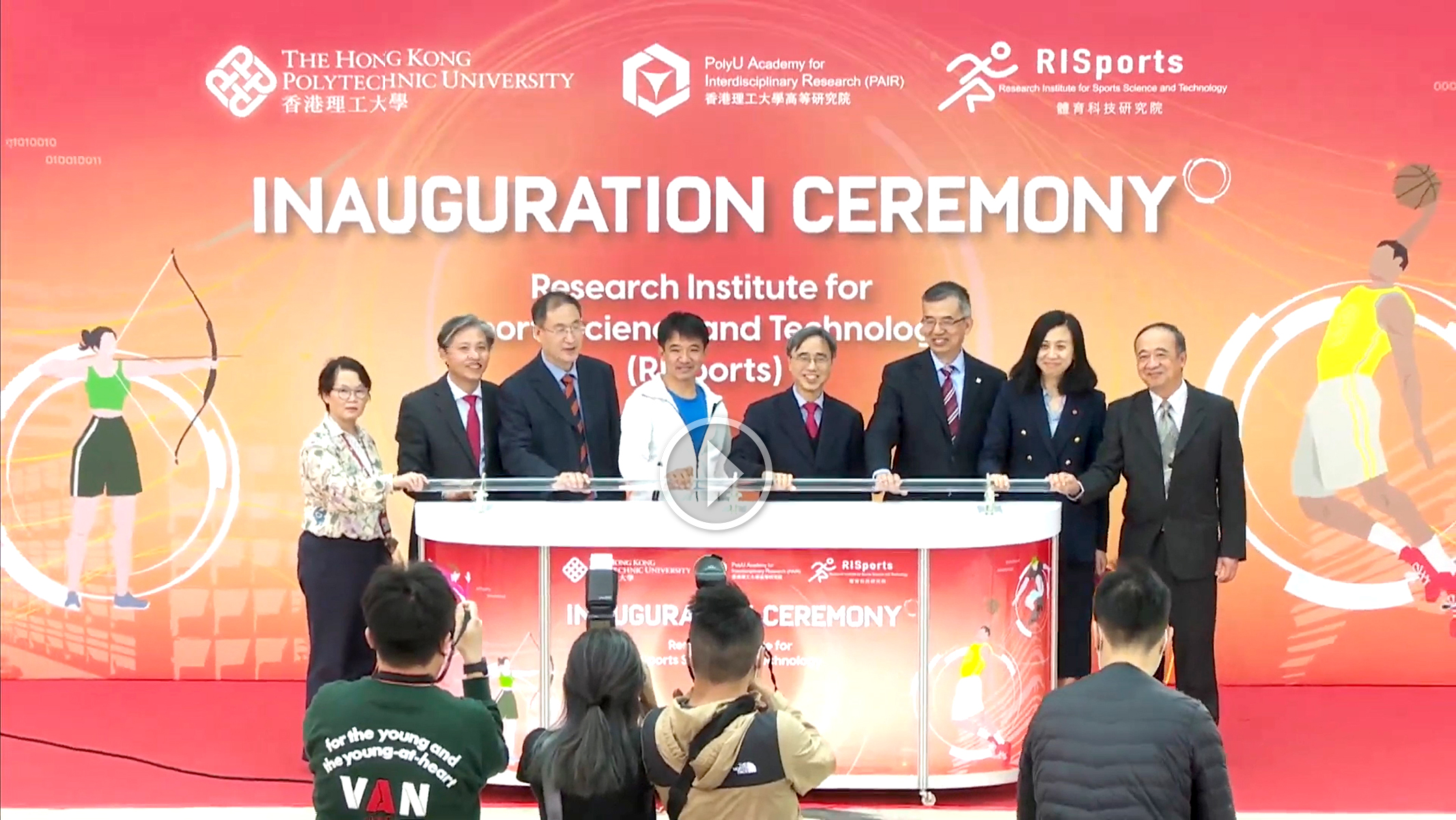 The Research Institute for Sports Science and Technology (RISports), a constituent research unit of the PolyU Academy for Interdisciplinary Research (PAIR), held its special inauguration ceremony on 24 February on campus, joined by Hong Kong's 2007 UCI track cycling world champion, Mr Wong Kam-po.
Mr Wong was also appointed a sports ambassador of RISports to promote scientific and technological studies in sports.
Established in 2022, RISports aims to address emerging needs in sports research and technology, through fostering new scientific and innovative engineering solutions and applications in sports. Its research areas include sports biomechanics and human-product interaction; sports product design, materials and manufacturing; sports measurement, feedback and instrumentation; and sports training and rehabilitation.
Prof. Zhang Ming, Director of RISports, said that through its research, RISports endeavours to make sports more interesting, rewarding, and safer for everyone.
Watch the highlights of the inauguration and witness the exciting interaction between sports and science at PolyU.