PolyImpact: a new book about PolyU inventions and innovations that benefit the world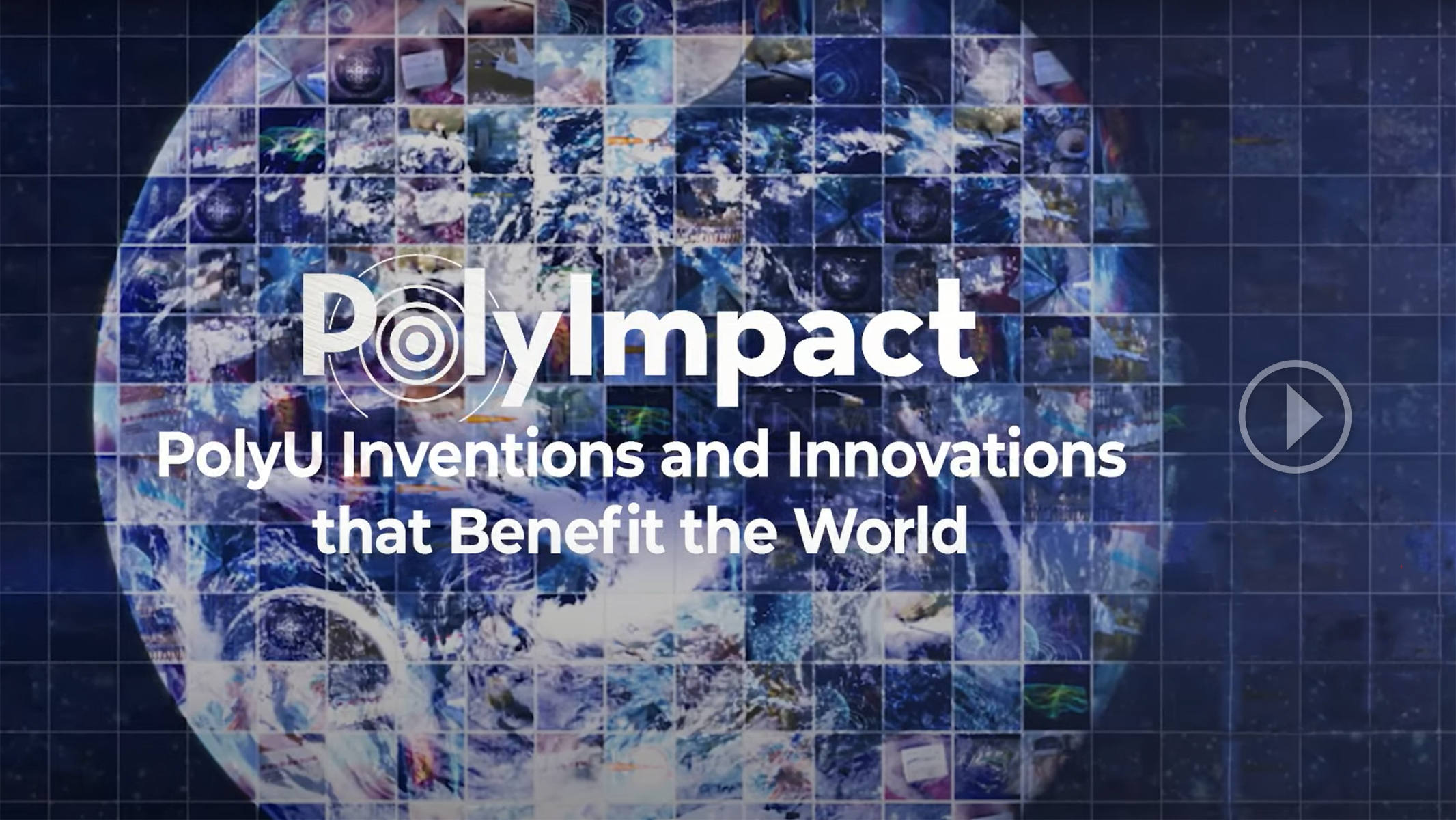 PolyImpact: PolyU Inventions and Innovations that Benefit the World is a new book that highlights the University's remarkable journey in developing innovative translational technologies and supporting entrepreneurship. So far, PolyU's holistic innovation and entrepreneurship development framework has helped over 1,000 entrepreneurs and 450 start-ups at different stages of the entrepreneurial journey – from education to ideation, pre-incubation, incubation and acceleration for sustained growth.
Members of the PolyU community have developed groundbreaking solutions and are transforming the world around us. Indeed, PolyU members have helped open up new horizons in space, improved human health and well-being, boosted economic efficiency and fostered sustainability for a better world. Examples include a camera that works in extreme conditions on Mars, contact and spectacle lenses that can slow down the rate of myopia progression by around 60%, and railway tracks that check themselves for cracks – these are just some of the stories that you will find in the book.
Some of the success stories in the book are about start-ups that were set up by PolyU graduates. For instance, the start-up TOZI commercialised an AI-based 3D modelling technology, while Hai Robotics launched the world's first Autonomous Case-handling Robot (ACR) system and gained the status of a unicorn.
Watch the video highlighting these exciting stories and download the book to understand the full picture of how PolyU is fostering positive societal impact.