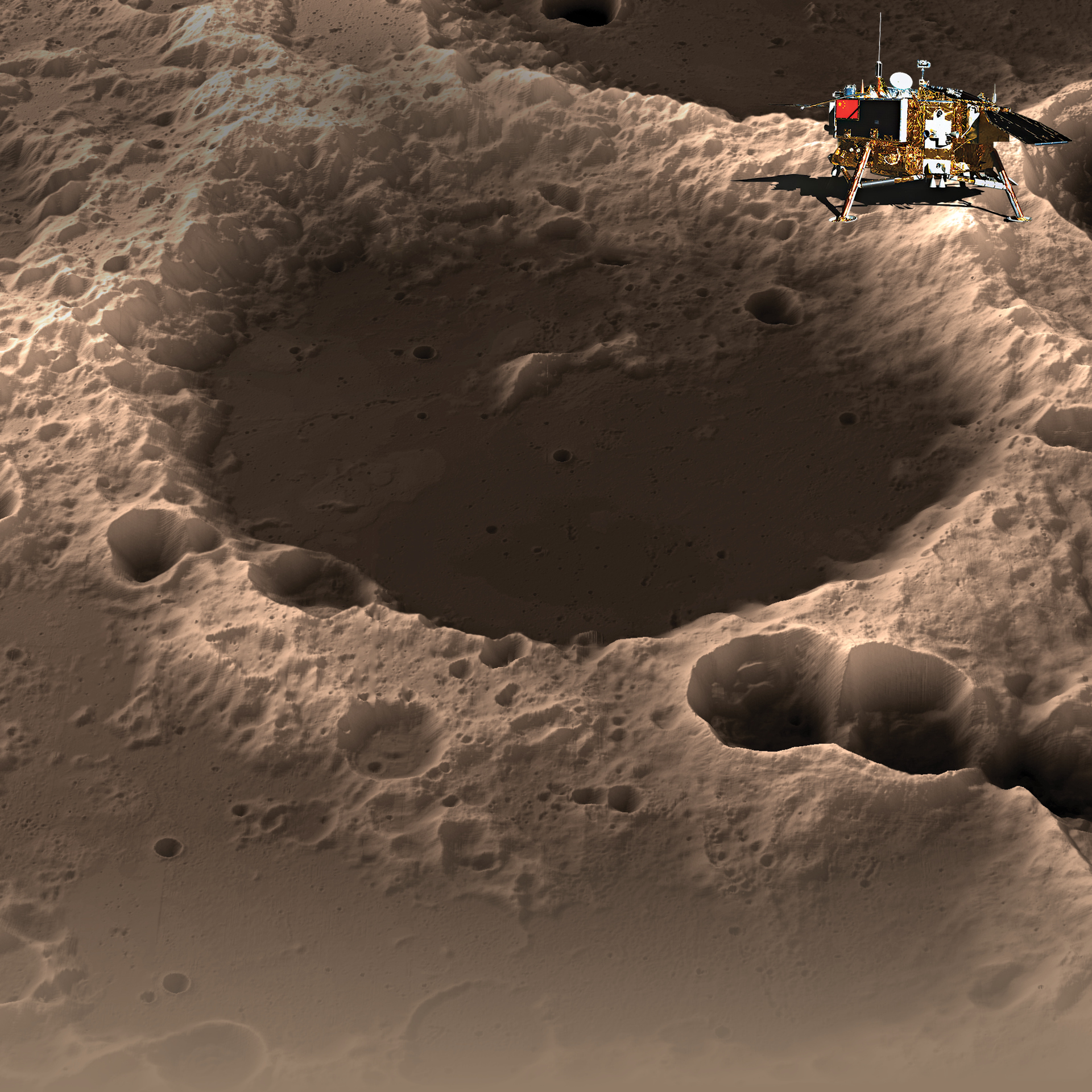 Technology & InnovationTechnology
Preventing elderly from wandering away
The PolyU-developed multi-functional eNightLog system can monitor dementia patients' activities in bed to prevent them from falling or wandering away.
Elderly with dementia suffer from a decline in memory and self-care abilities. Night-time wandering is also common among these patients. Therefore, lowering patients' risk of falls, getting hurt and even wandering away are the challenges facing caregivers.
The Department of Biomedical Engineering has a long history of developing assistive and rehabilitative technologies that respond to societal needs. Prof. Zheng Yong-ping and his research team of the department developed the non-invasive and non-contact eNightLog system to track the elderly's respiration rate and activities in bed.
Installed above the bed, the system contains near-infrared sensors to provide real-time tracking of user's condition (lying down, sitting on bed or bedside, standing beside the bed, leaving the bed). The system is also equipped with an impulse radar ultra-wide band sensor that detects the patient's respiration rate, monitoring the user's health condition and sleep quality. When signals outside a pre-set normal range are detected, the system sends an alert to the caregiver so that he/she can take immediate actions and prevent the patient from falling, getting hurt or wandering away.
17 systems have been installed and tested in a dementia-specific day care centre and residential home (Jockey Club Centre for Positive Ageing) for two months, during which it detected 380 incidences of elderly leaving their beds at night. It also recorded 525 instances when the caregiver went in to accompany the elderly to leave the bedside area. Results of the clinical trial showed that the accuracy rate of the eNightLog in detecting the elderly leaving their beds is 100%.
The research team plans to further enhance the system's functions to detect heart rate and body temperature, and connect the system with smart devices like smart diaper. This non-restraint monitoring system has already been patented and, once in general use, will greatly improve the quality of life of the elderly, bringing benefits not only to elderly people with dementia, but also other elderly in need and disabled persons while reducing the heavy workload of caregivers. This innovation has won the Gold Medal at the 46th International Exhibition of Inventions of Geneva.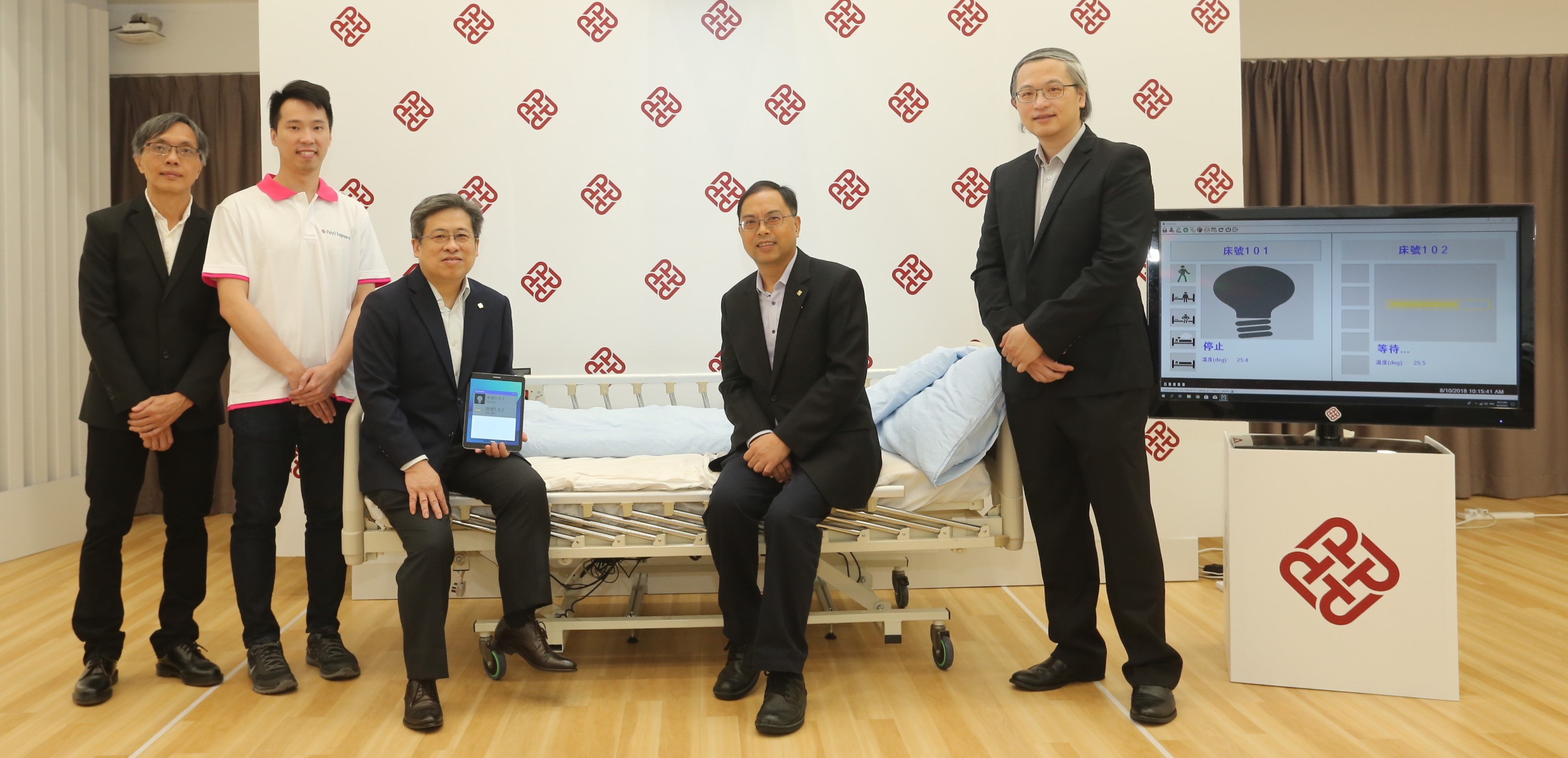 Prof. Zheng Yong-ping (second from right) and his research team members