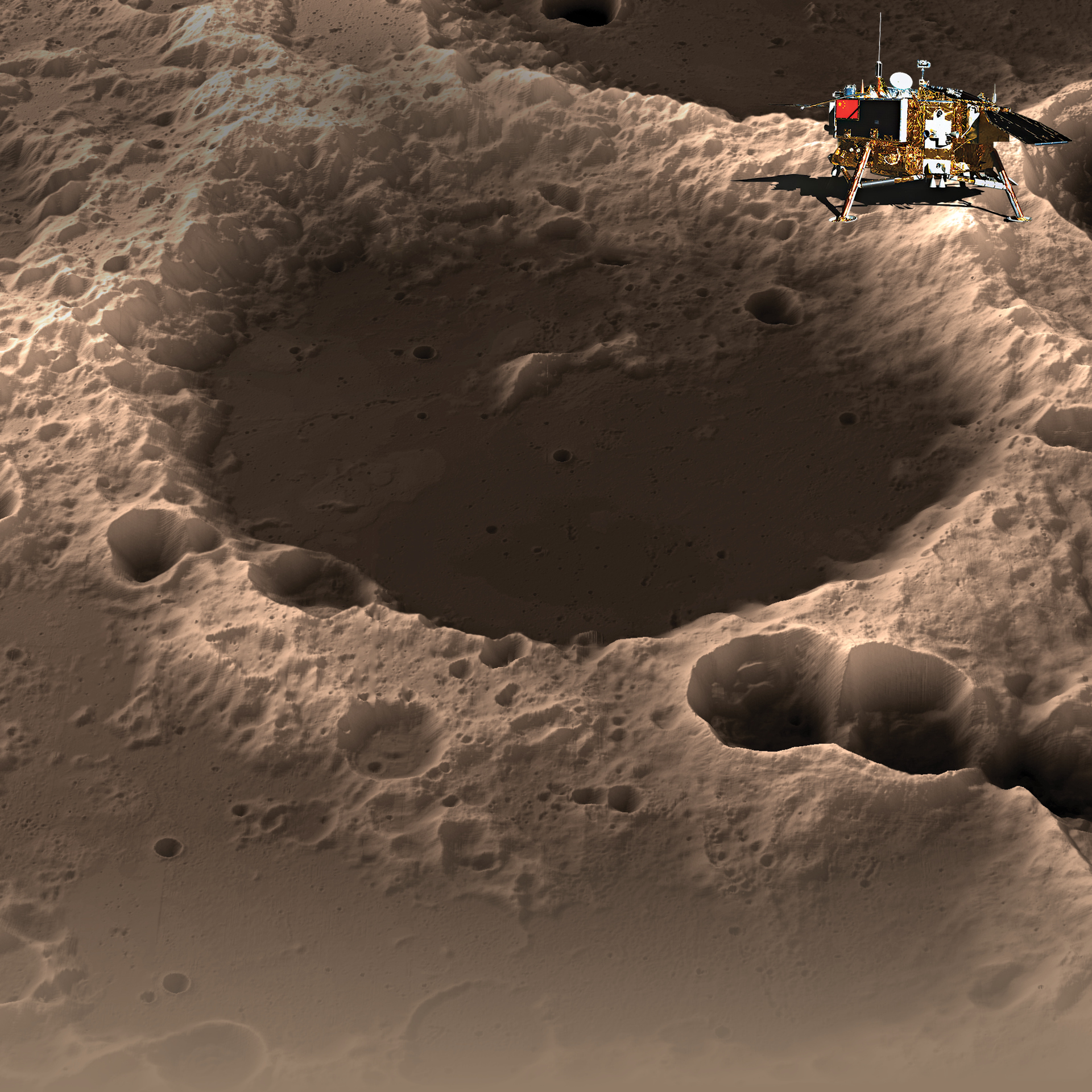 Feature Story
Leading alma mater to scale new heights
Illustrious industrialist Dr Lam Tai-fai has a long affiliation with PolyU as a student, an alumnus, a Council and Court Member and Deputy Council Chairman. Now, as he takes the helm as Council Chairman, he is set to lead his alma mater to scale new heights and actively participate in and contribute to the nation's development.
Dr Lam Tai-fai graduated from the then Hong Kong Polytechnic in 1981. In view of his outstanding academic performance, the institution recommended him for a post in the Peninsula Group after graduation. Through hard work and perseverance, Dr Lam was promoted from a junior staff to Group Managing Director in just ten years, and has led the Group to become the industry leader. In 2000, Dr Lam was honoured with the Young Industrialist Award of Hong Kong.
Dr Lam has not only made significant contributions to the fashion and textile industry, but has also demonstrated strong commitment to education and sports development. He, in particular, has strong affection towards PolyU. In the past four decades, he has generously donated to his alma mater on many occasions and has been consistently involved in its development. In 2001, Dr Lam was honoured with the Outstanding PolyU Alumni Award. He also received a University Fellowship and an Honorary Doctorate of Business Administration from PolyU in 2000 and 2004 respectively. On 1 January 2019, he assumed the post of PolyU Council Chairman. He is dedicated to turning his vision for university education to reality, uncovering knowledge and nurturing talents for our society and our nation.
Your association with PolyU dates back almost four decades. You have strong ties with your alma mater and have always sought to give back to PolyU. How would you encourage, or how should the University encourage, students and alumni to look up to you as a role model?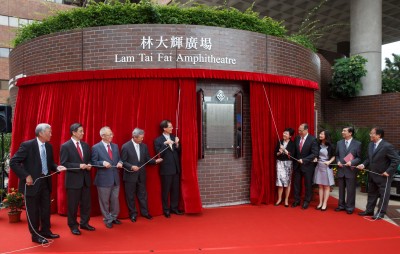 We should learn to express gratitude and give back. My school years at the then Hong Kong Polytechnic has helped lay a solid foundation for my career development. I am very grateful for this, and hence is keen to seize every opportunity to give back to my alma mater.
Looking back, I have been serving PolyU in various capacities for more than 30 years. This indeed has benefitted me in many ways. For instance, I have opened up my eyes and mind, I have made many like-minded friends. In funding the establishment of PolyU's first full-time Master's degree programme in Fashion and Textile Design, I was able to realise my vision for the development of design, fashion and the textile industry. I hope that PolyU students and alumni will be more ready to contribute their time, resources or experience to facilitate the development of their alma mater. Not only will this enhance their personal growth and career development, but they will also feel rewarding as they see the University thrive as a result of their concerted effort.
Could you share your expectations for the University as Council Chairman? What is the most pressing issue that you think the University should deal with?
PolyU is a publicly-funded university with roles and responsibilities defined by the University Grants Committee. Therefore, as Council Chairman, I am duty bound to fulfil these defined roles and responsibilities and to lead PolyU to live up to its vision: "be a leading university that advances and transfers knowledge, and provides the best holistic education for the benefit of Hong Kong, the nation and the world". I hope that all our stakeholders, including Council Members, staff, students and alumni, will work hard together to turn our vision into reality.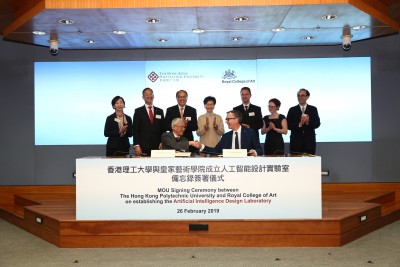 However, to make further contributions to Hong Kong, the nation and the world, the University must constantly undertake SWOT analysis to understand its strengths and weaknesses, identify threats and capitalise on opportunities. The nation has unveiled its Outline Development Plan for the Guangdong-Hong Kong-Macao Greater Bay Area (GBA), with plans to link Hong Kong, Macao and nine cities in southern China to form an international technology and innovation hub. I believe that PolyU should seize the opportunity to participate in the GBA's development. The University's recent establishment of the Greater Bay Area International Institute for Innovation, Guangdong-Hong Kong-Macau Greater Bay Area Rail Transit Joint Innovation Union and Greater Bay Area Tourism Research Alliance are among the initiatives along this direction.
The next step will be to set up a branch campus of the University in the GBA. I hope to identify a suitable place in the GBA for the construction of the branch campus. Under preliminary considerations are sites in Guangzhou, Dongguan, Shenzhen, Foshan, etc. On the education front, we can offer PolyU's niche disciplines in the GBA with a view to nurturing talents for our nation. Hong Kong students can also have more chances to learn about the GBA through internship and service-learning opportunities. On the research front, the branch campus can provide sufficient land to build additional research facilities, which will help boost our research excellence.
In addition to fostering connections with the mainland and engaging the nation, PolyU must seek to strengthen its global network, building up more research and educational partnerships with overseas renowned universities.
You are also the Chairman of the Hong Kong Sports Institute (HKSI). How will your dual roles benefit both institutions?
The HKSI is gaining recognition in Hong Kong, and PolyU is globally renowned. It is truly an honour for me to chair both institutions, and yet this role comes with huge responsibilities. I hope, through strengthening the collaboration between the HKSI and PolyU, both institutions could scale new heights. For instance, by capitalising on PolyU's strengths in rehabilitation research and materials-related technologies, we can help Hong Kong athletes to sharpen their competitive edge. I hope to see the fruits of collaboration between the two institutions at the 2020 Tokyo Olympics. In addition, I hope that PolyU will admit more local elite athletes, providing them with development opportunities in both sports and in academic study.
Do you foresee any changes in PolyU's roles as a result of the nation's and the HKSAR government's focus on Belt and Road countries and the development of the GBA?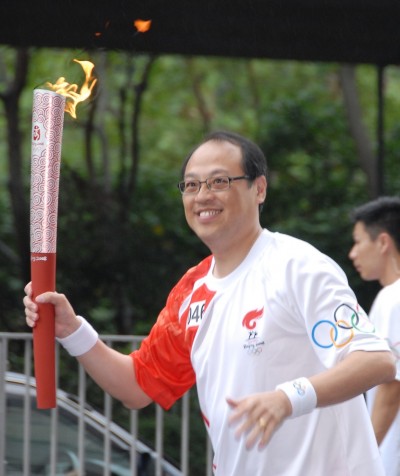 Chief Executive Mrs Carrie Lam once said that over the last 40 years, Hong Kong has served as both a witness to and a participant in the reform and opening up of our nation. Hong Kong has not only contributed to but also benefitted from this process. Similarly, PolyU will play multiple roles in the development of Belt and Road countries and the GBA: as a witness, a participant, a contributor and a beneficiary.
Going forward, we will be a more important player but our roles remain the same: nurturing talents, fostering research and innovation, as well as knowledge transfer. We have "witnessed" the efforts of the nation and the HKSAR government in promoting the development of Belt and Road countries and the GBA. We have "participated" in the establishment of the "University Alliance of the Silk Road", the "Greater Bay Area International Institute for Innovation" and the "Belt and Road Cross-Professional Advancement Programme", thus "contributing" significantly to nurturing talents and fostering research and innovation. PolyU has also "benefitted" from the nation's and the HKSAR government's policies on the development of the Belt and Road and GBA. For instance, with support from the nation, we collaborated with the Guangzhou Institute of Geochemistry under the Chinese Academy of Sciences to establish the Joint Laboratory of the Guangdong-Hong Kong-Macao Greater Bay Area for the Environment to advance research on environmental pollution.
Can you share some words of encouragement with PolyU staff and students?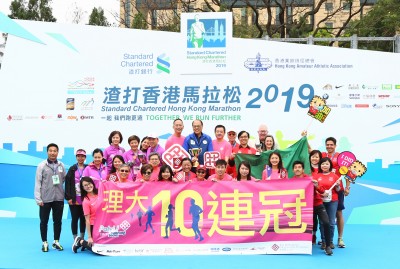 One of the University's missions is "to foster a University community in which all members can excel in their aspirations with a strong sense of belonging and pride". Staff and students are important stakeholders in the University. PolyU strives to provide its staff with a comfortable and stable working environment. We count on them to work together to carry out the Strategic Plan we set for our future, responding to the needs of our society and taking the University to the next level of excellence.
I have very high expectations of our students, so does our community. I will do my best to ensure the provision of more opportunities for students to unleash their potentials, and the provision of enough support on various fronts, so that they could grow and prosper. But students should also learn to respect themselves and be self-disciplined. They should cherish the opportunities they have and understand their responsibilities to the University, society and the nation.