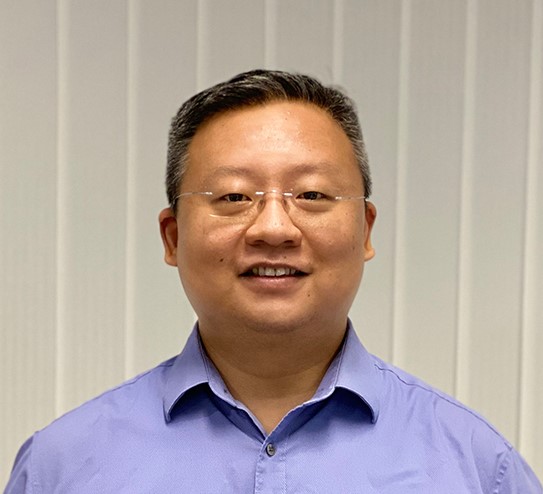 Dr Luo Xiapu, Leading Member of the Research Institute for Artificial Intelligence of Things (RIAIoT), and his PhD students Mr Zhou Hao and Mr Wu Shuoha, received the Distinguished Paper Award at the 31st ACM SIGSOFT International Symposium on Software Testing and Analysis (ISSTA) for their paper "NCScope: Hardware-Assisted Analyzer for Native Code in Android Apps".
The team proposed and developed NCScope, a novel hardware-assisted analyser for native code in apps. NCScope was used to analyse four functional aspects of Android apps that cannot be examined by existing tools. The four analyses include systematic studies on self-protection and anti-analysis mechanisms implemented in the native code of apps, analysis of memory corruption in native code, and identification of performance differences between functions in native code.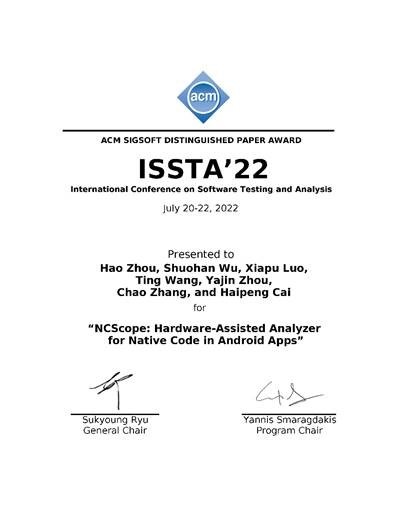 The experimental results showed that only 26.8% of the analysed financial apps implement self-protection methods in native code, implying that the security of financial apps is far from sufficient. Among the malicious apps under analysis, 78.3% were found to have anti-analysis behaviour, suggesting that NCScope is very useful for malware analysis. NCScope demonstrated effectiveness in detecting bugs in native code and identifying performance differences.