An-Chi Liu
La Rochelle Business School, France
Year 3
Spending a semester abroad in La Rochelle, France was even more enriching than I had expected. The French approach to learning was new to me; it allowed me to apply my knowledge in practice and play to my strengths. As well as benefiting academically, I gained more cultural awareness and grew as a person in this international environment. I met many new friends from all over the world through the activities organised by my host university. We discussed the similarities and differences between the cultures and education systems of our home countries. It was always interesting to step out of my comfort zone and adjust to fit my new environment.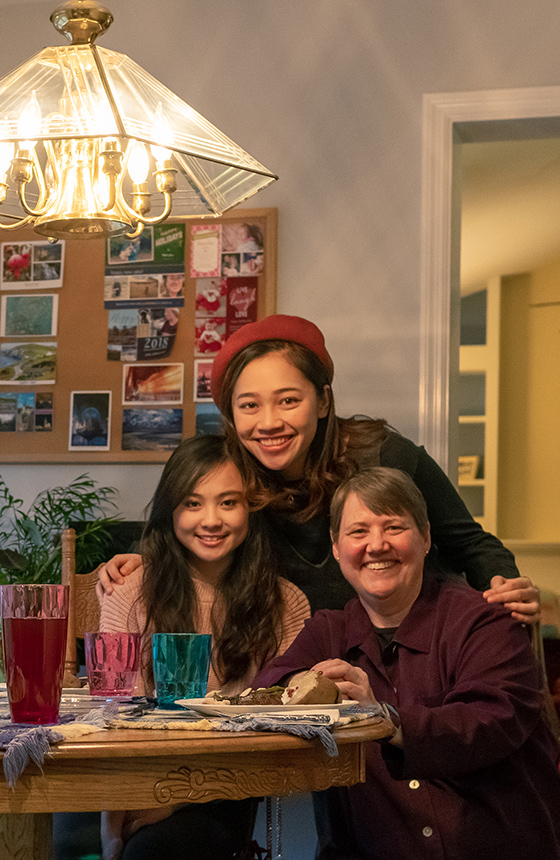 Francesca Chiu
University of Cincinnati, USA
Year 3
This was the first time that I had set foot in the US. I was particularly inspired by the creative approaches taken to innovative film and advanced product development. I am very grateful to have had the opportunity to study in Hong Kong and the US, which both boast outstanding education systems. Studying in a new country opened up previously unimagined possibilities for me. I strongly recommend embarking on your own student exchange journey.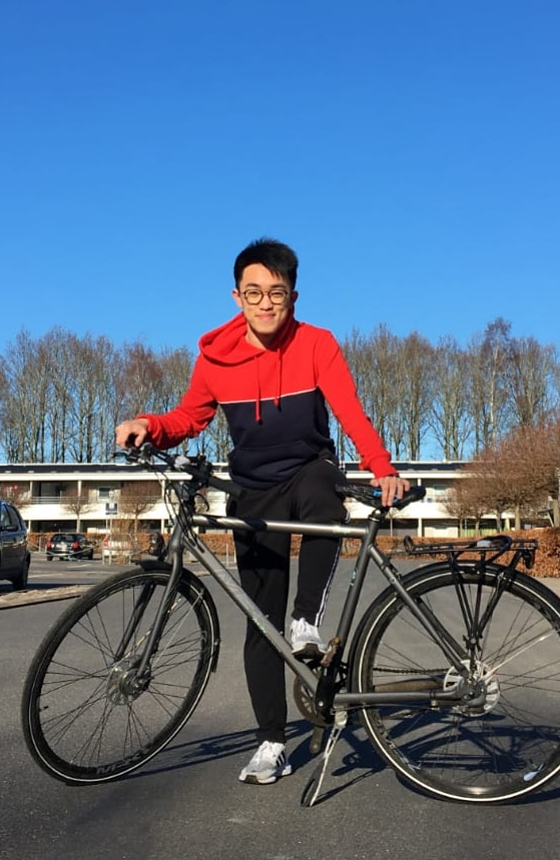 Matthew Chan
University of Southern Denmark, Denmark
Year 3
The course I like the most is Statistic and Data Analysis. It seems not directly related to my major study but I applied some mathematics konwledge which I had learnt in past semesters at PolyU. The practical group projects requires the analysis of the trend, population and draw conclusion from our observation. My teammates and I stay behind for hours after classes on group projects. We took breaks by enjoying sunshine or a table football game. Eventually, we did pretty good in final presentations and I made very good friends from the team. The most interesting thing is the oral exam. I thought oral exam would be easier than written format. It actually emphasize the understanding of the concepts and the use of theories in different situations.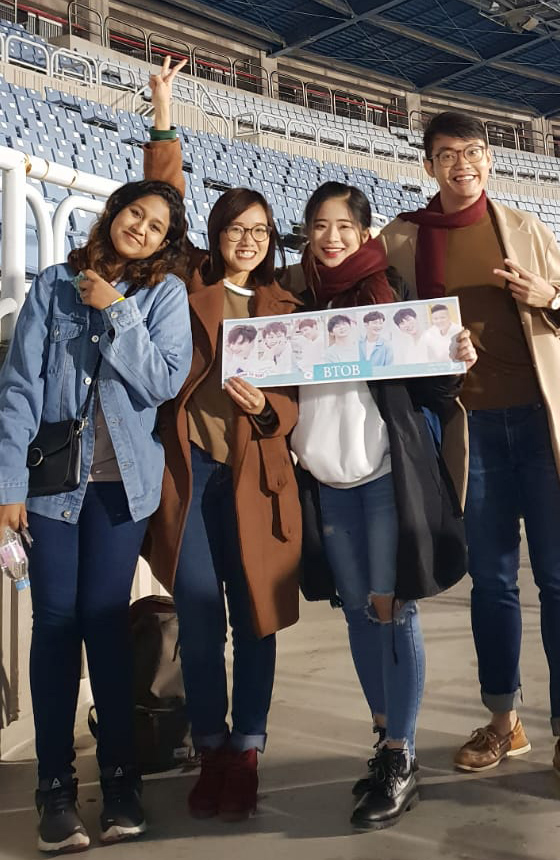 Yeh Jia Keng
Seoul National University, South Korea
One of the classes I took required 20-page case reading every single week. It was exhausting at first but then I found it interesting and enjoyable because I knew more about a specific industry everyweek. I am the only student from PolyU but I met a group of caring friends from around the world that I can travel with. I enjoy every single day in Seoul and if I had a chance to select my host country, it would definately be Korea again!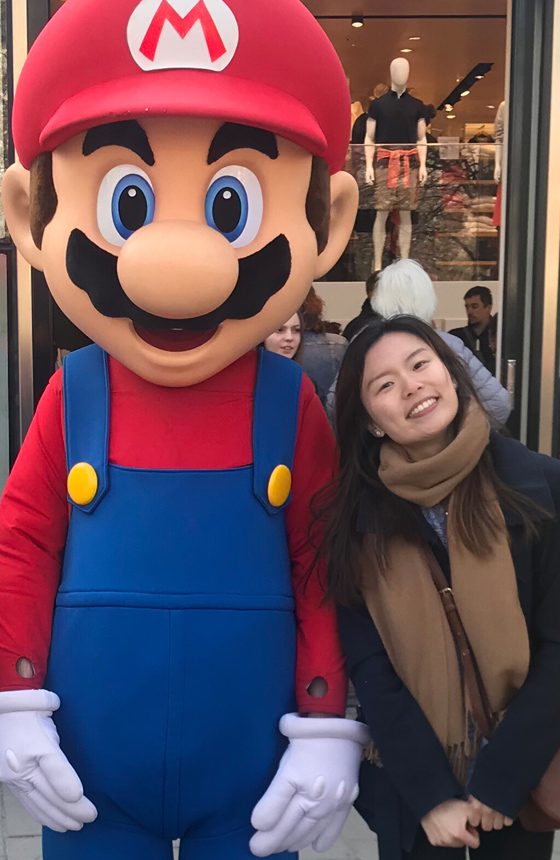 Kawaie Chui
Karolinska Institutet, Sweden
Year 4
I am grateful to have had the opportunity to explore various clinical settings in Sweden. My clinical instructors gave me lots of autonomy in my treatment choices and allowed me to try different approaches. I gained many useful skills from them, as well as learning about local Swedish culture. I also enjoyed meeting exchange students from other countries. We had a great time sharing our cultures, exploring the town and searching for the best local food.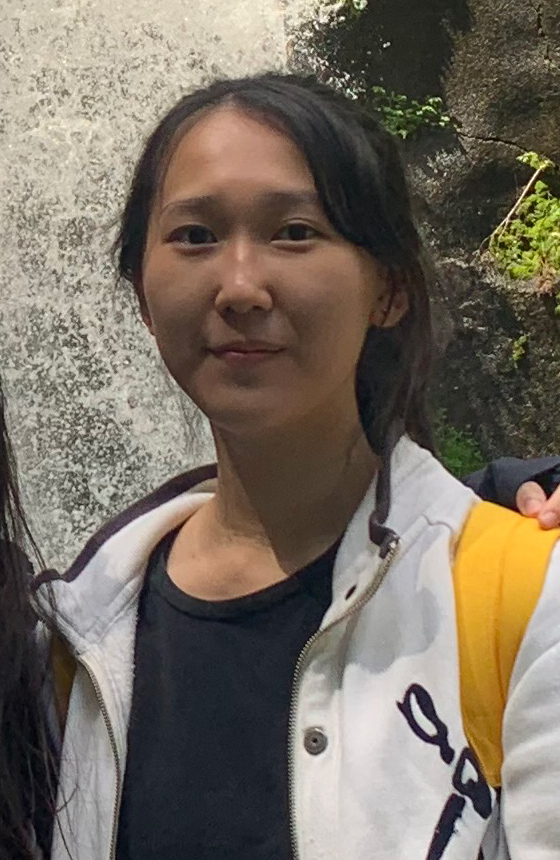 Chan Hui Xin
University of Stuttgart, Germany
Year 3
The Summer Exchange has widened my eyesight and exposed me to a greater world. I had made friends from different places and got to understand various cultures. Before the exchange, I could not help worrying about staying in a totally foreign country alone. When I finish the programme, I had no doubt to tell you that these five weeks in Germany have been one of the greatest adventure of my life so far. I would never forget it!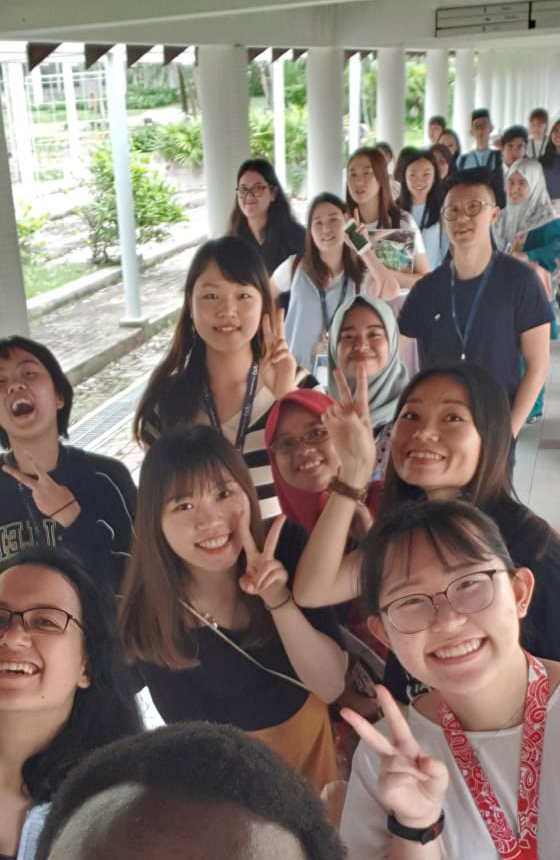 Karen Law
Universiti Brunei Darussalam, Brunei
Year 3
This exchange has been a very rewarding experience for personal development and cultural exchange. Being out there in a place where no familiar language is spoken, no familiar environment is around and you're all by yourself, has been a pretty challenging and special experience itself. I feel I've grown mentally after this exchange. Additionally, the exchange allowed me to meet people from all over the world, to learn a different language and know about Germany, to communicate culturally with classmates and host families, and simply have fun with whatever. Amid all these different aspects of exchange is the academic aspect as well. This exchange program also allowed me to fulfill one of my CAR requirements while experiencing the teaching methodologies of another university and within a different setting, which I was interested in and you might be curious of. All in all I feel exchange programs are more than a good idea to spend part of the summer break---you get to learn, you get to experience new stuff, you get to meet people, you simply get to see more of the world.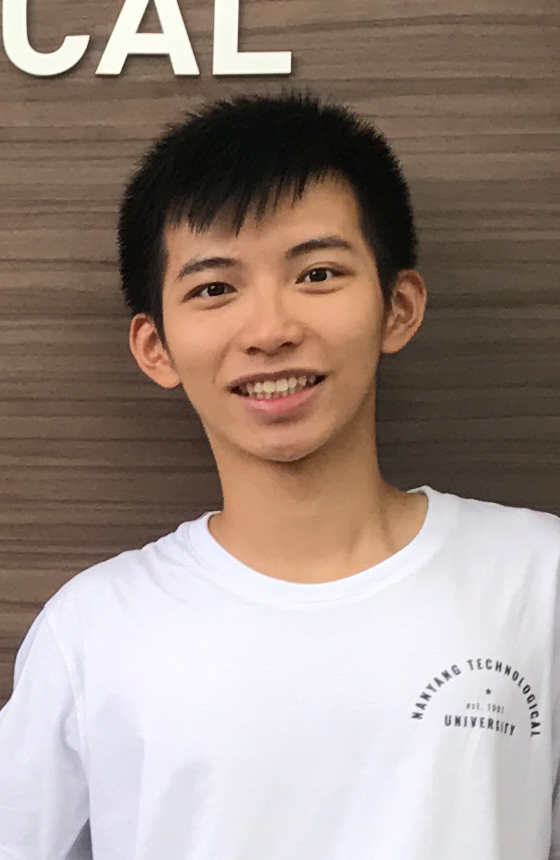 Wan Ka Wing
Nanyang Technological University, Singapore
Year 3
During the Summer of 2018-2019 Summer, I was so glad to have joined the Summer Exchange programme organised by Nanyang Technological University (NTU), Singapore. This was indeed an eye-opening and wonderful experience for me.

I was very fortunate that I enrolled a subject that I truly enjoyed, that is "Introduction to Data Science". The class was engaging and I was so concentrated in class because I enjoyed the study environment of this world-renowned university so much. I was able to have a taste of the teaching and learning style in university in Singapore. As a radiography student, due to course design, usually I did not have much options in registering non-major related subjects during semester, yet summer exchange was the perfect time for me to study on areas that I am also interested in, apart from my major.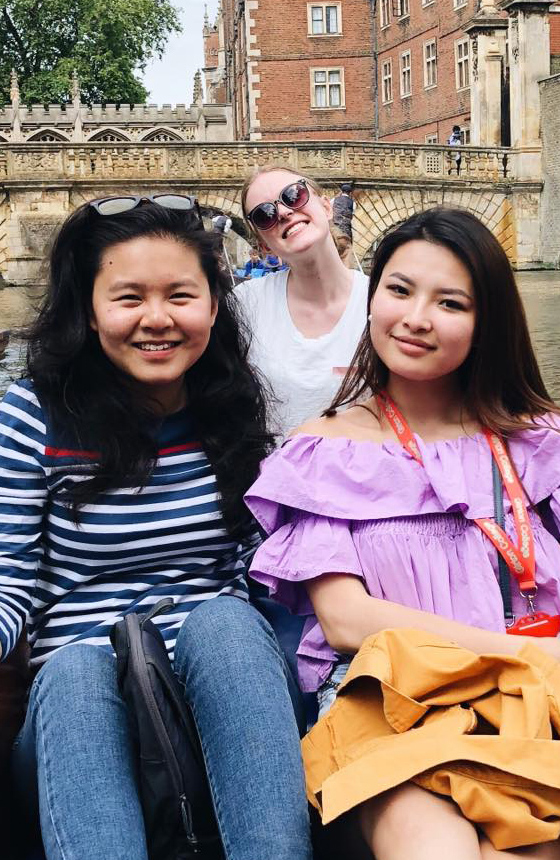 Madina Janiyeva
Girton College, University of Oxford, UK
Year 4
This Summer in Economics Summer Programme at Girton College was undoubtedly the best Summer in my life and I would not have had it any other way. Over those 3 weeks in Cambridge, my worldview has been dramatically altered. This environment has exceeded all my expectations as it has contributed to a much different learning opportunity than simply taking an economics course.

Most importantly, I have learned a lot from incredible peers from the US, Singapore, Australia, the Philippines, India and more. Some of them were the first people I have met from particular countries, so it was genuinely unique for me. The best part of it was the opportunity to observe how alike our dreams and ambitions are, and it was even more exciting to be exposed to our complementary differences. Everyday discussions about the political, economic, and socialist situations of our countries at lunches, attempts to learn phrases in each other's languages, as well as sharing about our university education methods as well as career goals were so common for us. I have never met so many talented, intelligent, and culturally enriched people in my life before.

Moreover, being an Accounting & Finance student, I have also never been so immersed in economics, since most of the students were all Economics majors. The lectures there were wonderfully informative and the seminars were mainly based on the students' discussions and personal opinions, that pleasantly surprised me. I was amazed by the openness and willingness of students to share their opinions in regard to the lives of Nobel Prize Winners, macroeconomics, as well as the philosophy of political economy. We had few debates in our classes as well due to our different backgrounds, including our countries and universities. Personally, I believe that opportunity to find similarities in our ideas and learn from one another was highly mutually beneficial.

Lastly, all of the historical and mind-blowing destinations, locations, and attractions we visited in Cambridge were just backdrops to the real experience.

It was a great learning and socializing experience for me. I had a wonderful time academically, enjoyed myself culturally and benefited enormously from my immersion in the Cambridge environment.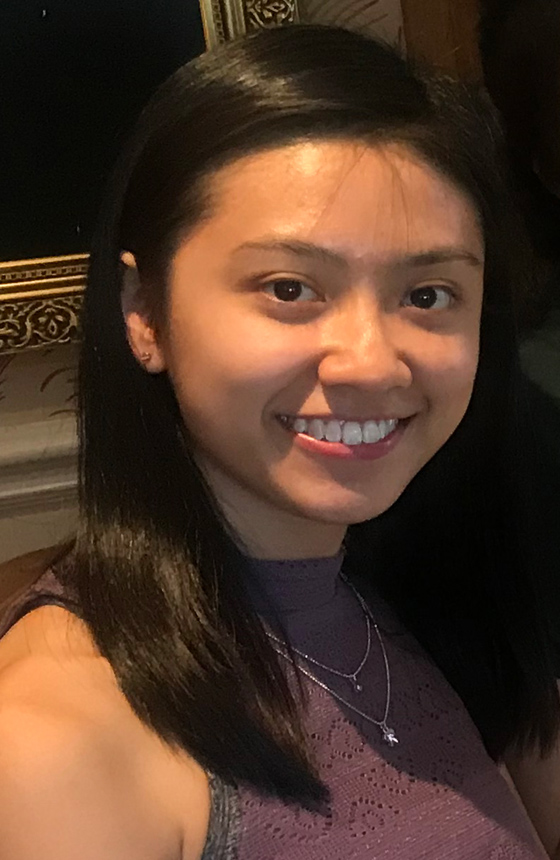 Tse Ka Yan Theresa
Pembroke-King's Summer Programme (PKP), University of Cambridge, UK
Year 4
Last year I spent my best summer ever at one of the world's most prestigious universities. What I gained from PolyU's Pembroke-King's Summer Programme at Cambridge University went far beyond academic enrichment. The friendships I formed and the insights I obtained opened my mind and inspired me to dream.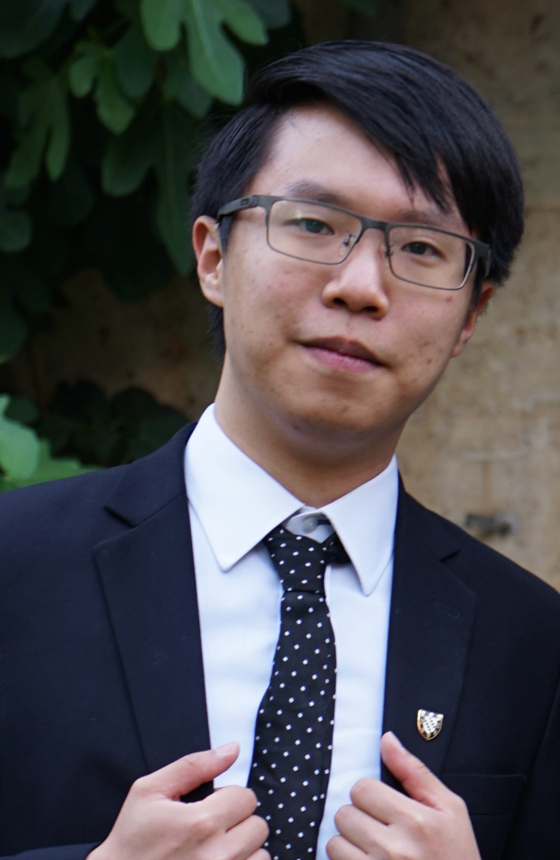 Wang Haoyuan
Exeter College, University of Oxford, UK
Year 3
I'm grateful to PolyU for the opportunity to immerse myself in a completely new learning culture last summer, at Oxford University. This six-week programme was a great way to experience the Oxford small-group teaching style, but most memorable for me were the candlelit formal dinners in the old halls, surrounded by hundreds of years of history!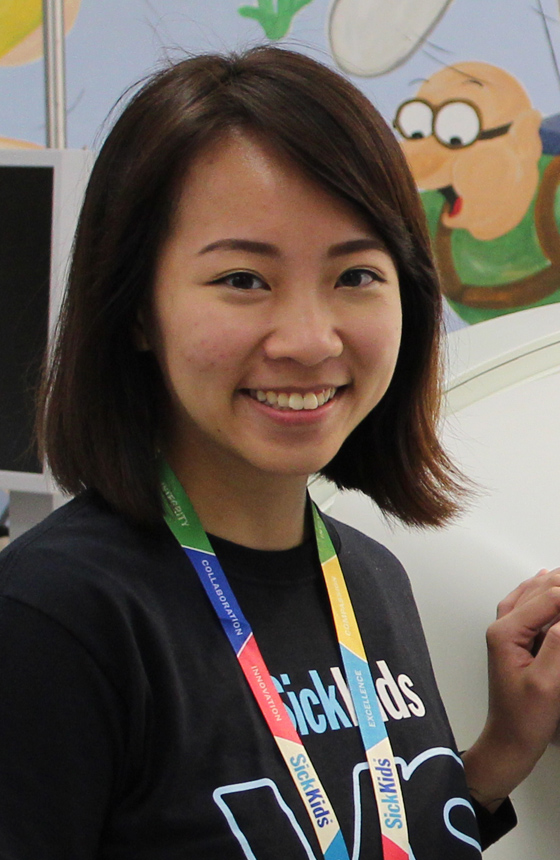 Cherry Lau
Year 4
I received GEO Study Abroad Fund to take up valuable observing opportunities at the Department of Nuclear Medicine in two different hospitals in Toronto, Canada - The Hospital for Sick Children (SickKids) and Sunnybrook Health Sciences Centre. From the distinguished paediatric hospitals SickKid, I was able to grasp the strategies of easing children's anxiety and fear towards injection and nuclear medicine examinations. I had the chance to talk with the Clinical Educator about diverse career paths as a nuclear medicine technologist. From Sunnybrook Health Sciences Centre, I observed how research is conducted with advanced imaging technology that markedly improve human health and quality of life.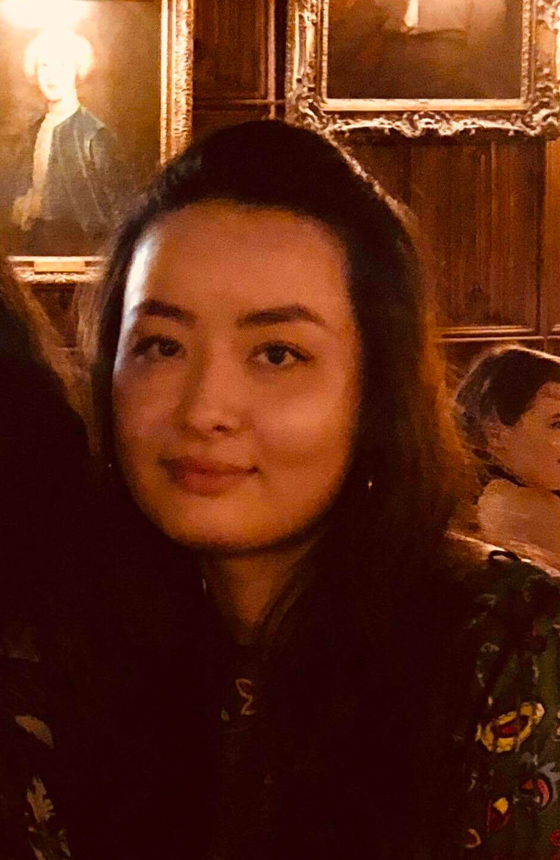 Altynay Abilgaziyeva
International Competition and Conference Participation Scheme
Year 2
In October 2018 I had a truly memorable experience when I joined 1,000 university students for the Clinton Global Initiative University (CGIU) in the US to discuss innovative solutions to global problems. Of course, also in attendance were the CGIU leaders - former President Bill Clinton, and his wife and former Secretary of State Hilary Clinton. I found it a really inspirational experience. The networking session with global student leaders from was utterly rewarding. There are so many global challenges and yet there are so many ways of tackling them on various levels. The panel session with the Clintons was unforgettable and the advice from the panel speaker taught me the skills to turn knowledge to values to motivate and mobilise people towards the same goal. The trip was something I will never forget. A big thank-you to PolyU's International Competition and Conference Participation Scheme (ICCPS) for making it possible!

ICCPS is a scheme to encourage and support PolyU full-time undergraduate students to participate in international competitions and conferences with the aim of widening their international exposure and learning opportunities.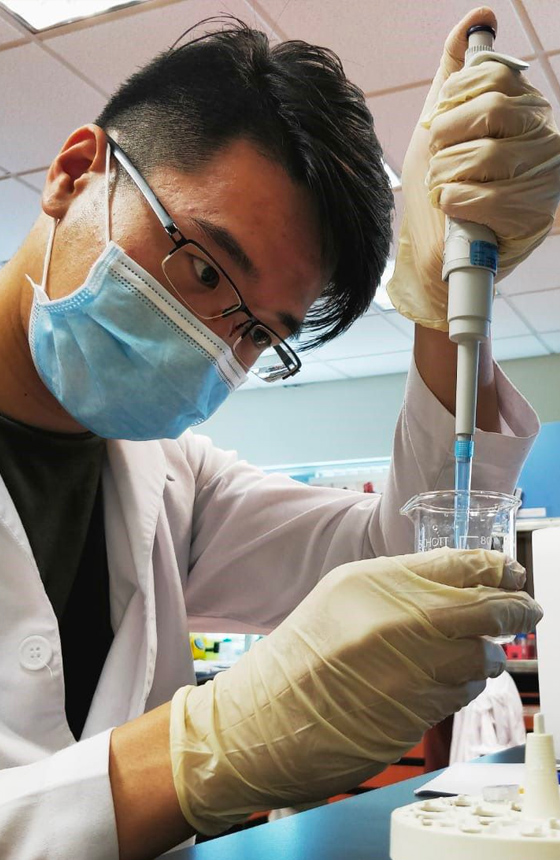 Kharis Daniel Setiasabda
UG Summer Research Abroad Sponsorship
Year 3
"I was ecstatic to develop my research skills while experiencing the research environment and culture at NUS."

I flew from Hong Kong to Singapore during the summer of 2018 to participate in a 10-week research programme at the NanoBioanalytics Laboratory of the National University of Singapore (NUS). I was involved in one of the key research areas in the field – sensor arrays for biomicrodevices – under the supervision of Dr. Dieter Trau at NUS. Inspired by innovative NanoBioanalytics technology, I was proud to be one of the research buddies on the 'lab-in-a-tip' project. I treasured the USRA experience, which gave him financial support and the motivation to continue with future research opportunities.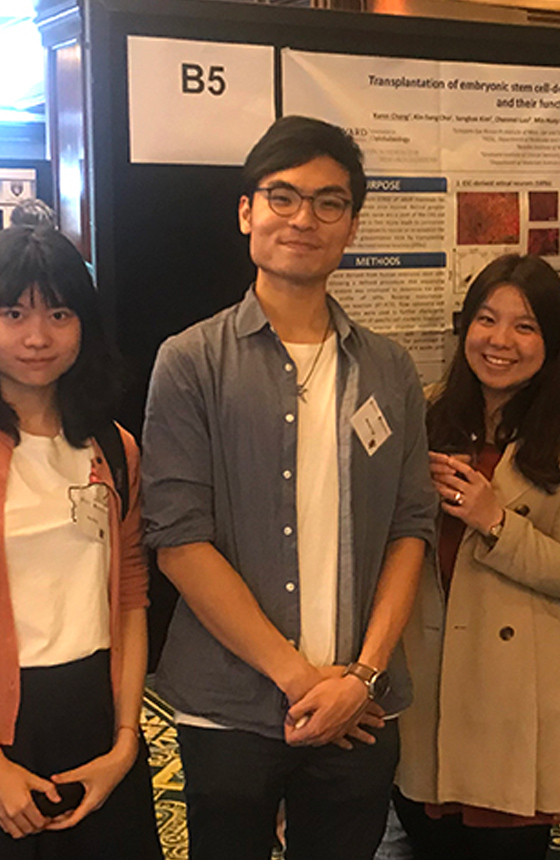 Yagi Makoto
UG Summer Research Abroad Sponsorship
Year 2
It's difficult to imagine a more inspiring study experience than the 12 weeks I spent as a Summer Research Scholar at one of the world's most prestigious eye research institutes this summer. Earlier this year, I was lucky enough to be chosen from a pool of eager Year 2 and 3 students enrolled in the BSc (Hons) in Applied Biology with Biotechnology to receive Undergraduate Summer Research Abroad (USRA) sponsorship for an internship at Schepens Eye Research Institute, Harvard University. From studying at a world-class institution to making key contacts in the world of eye research, every aspect of the internship enhanced my skills, confidence and future career prospects.

None of this would have been possible without the generosity of PolyU's Global Engagement Office (GEO), which established USRA to provide passionate undergraduates like me with summer learning opportunities in the finest research laboratories worldwide. I'm equally grateful to the Department of Applied Biology and Chemical Technology, which not only nominated me to receive the award but also applied for the funding on my behalf. As it's difficult enough for graduates to obtain funding for overseas research, let alone undergraduates, imagine my surprise when I learned midway through February that I'd soon be travelling halfway across the world to learn from some of the foremost experts in my field!

The Schepens Eye Research Institute is internationally renowned for research on eye diseases and optic nerve regeneration, and it was easy for me to see why. Our training was organised by Dr Chen Dong-Feng, a specialist in the molecular mechanisms of central nervous system axon regeneration, and Dr Darlene Dartt, a leading expert in dry eye diseases. With the guidance and encouragement of a mentor, who showed me the importance of learning from my mistakes, I carried out two of my own research projects. One was on the use of electrical stimulation to help improve visual function for patients with untreatable blindness, and in the other I helped to design a bioengineered scaffold to promote optic nerve regeneration. In the process, I gained skills that will be invaluable to my future studies and career, from extracting cells from mouse eyeballs to antibody staining and cryosectioning.

Outside the laboratory, I had the chance to get to know the buzzing city of Boston, which seems to be tailor-made for university students! Living there can be summed up in a single word: convenient. Everything I needed – from restaurants to laundry services – was within a 5-10 minute walk or train journey. With help from the Department, I and the other interns found just the right accommodation. The GEO's funding allowed me to invest all of my energy in the internship, without worrying about the financial side.

It was a privilege for me to contribute – even if just for a summer! – to the pioneering research of this globally renowned institute, which seeks to improve eye care and health for local, national and global communities. I am grateful to both the GEO and my Department for this once-in-a-lifetime opportunity.