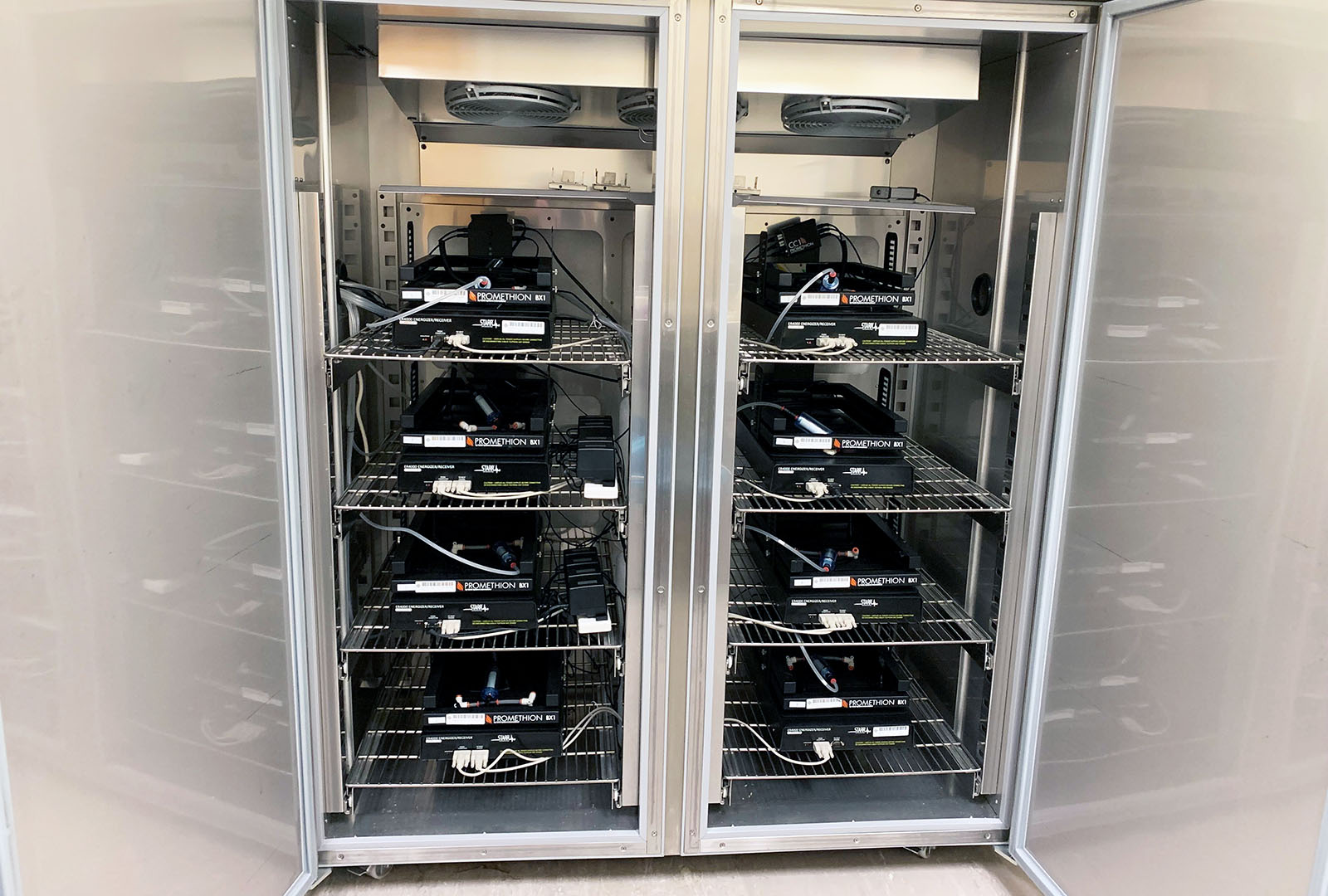 Promethion metabolic cage system (8 cages)
Promethion metabolic cage system provides data for metabolic/behavioral phenotyping of mice by measuring energy expenditure, physical activity, indirect calorimetry and food and water consumption of mice simultaneously. O2 consumption and CO2 production by mice are measured continuously thus respiratory quotient can be calculated to reflect energy expenditure. The horizontal and vertical movement (XYZ-axis) in the metabolic cage and the movement on running wheels are monitored for the quantitative measurement of physical activity of mice. The food (with access control device) and water consumption and mass of mice are also recorded by the system. The analysis software synchronizes data on body mass, food intake, water intake, mouse movement and wheel revolutions and provides a comprehensive platform for behavior analysis. The metabolic and behavioral data can also be integrated by the analysis software.
Housing in the environment-controlled cabinets, the environmental conditions of the system can be changed and monitored during experiment. Thus, the Promethion metabolic cage system provides extensive metabolic and behavioral information of mice under different environmental conditions.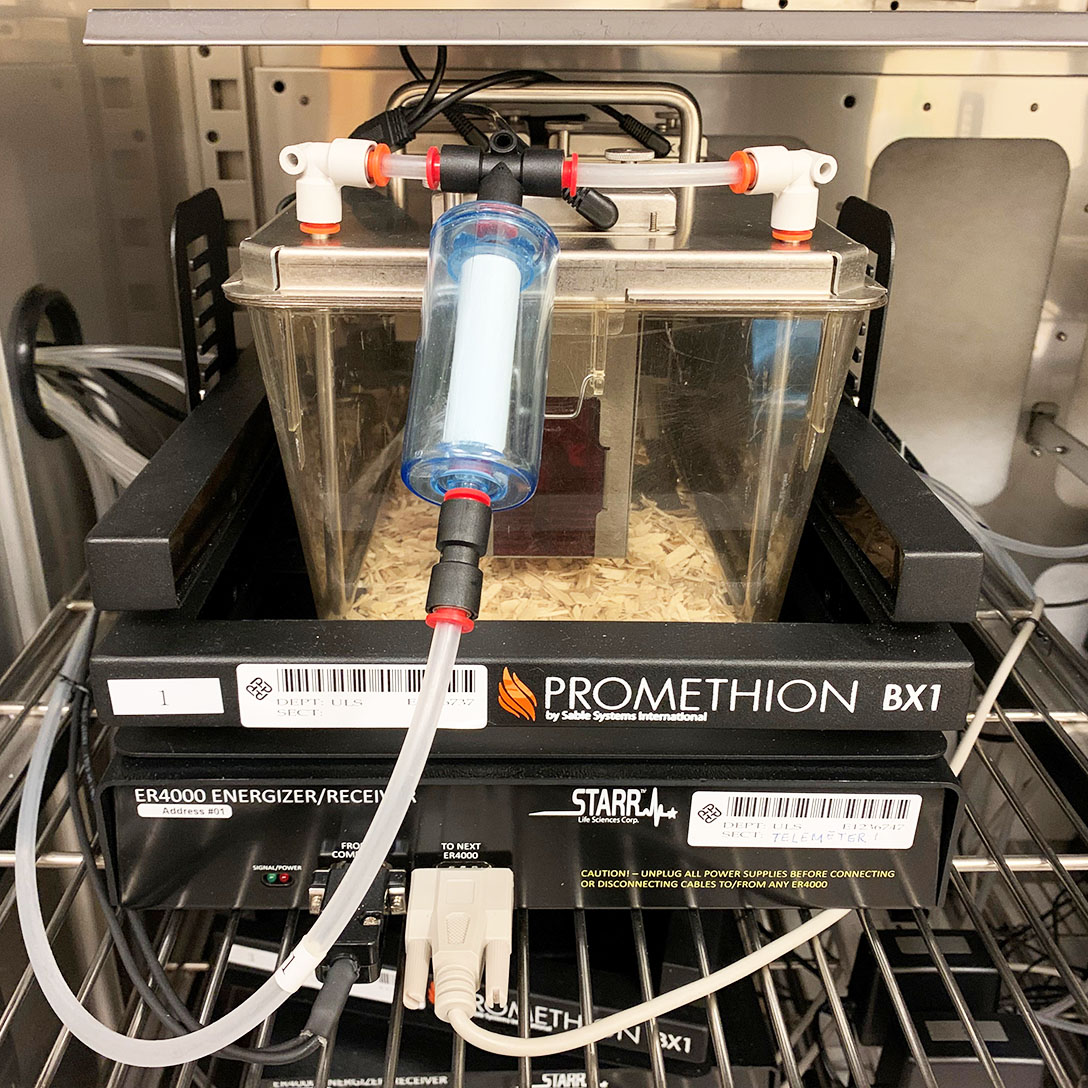 Specifications:
8-Cage System with
Food intake monitoring unit with access control module
Water intake monitoring unit
Body mass and cage enrichment device
Wheel monitoring system
3-D IR Beam Break Array (Position Resolution: Physical Beam Spacing 1 cm; Effective Resolution: 0.25 cm)
Promethion Flow Generators
Flow rate: 2000 mL/minute for mice
Flow resolution: 0.001 ml/min
Promethion GA-3 Gas Analyzers
Gas resolution: 0.0001% (O2, CO2)
Environment controlled cabinet
Interior light: Manual or Programmable Timer Control
Applications:
Metabolic/behavioral phenotyping of mice
Hourly rate
Internal users: $7
Collaborators: $14
External users: $35