Plenary Speaker
MARK ANTHONY DAYOT ABENIR Associate Professor Ateneo de Manila University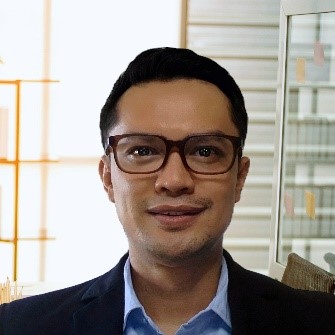 Dr. Abenir makes use of Service-Learning as a research and pedagogical approach in the course he handles such as Community Development and Social Change, Project Management, and The Economy, Society, and Sustainable Development. He is a Section Co-Editor of the International Journal of Research on Service-Learning and Community Engagement. His professional expertise is on the design, implementation, monitoring, and evaluation of community, social welfare, and poverty reduction/eradication programs that are participatory, people-centered, gender-sensitive, and rights-based. His research interests are in Community Development, Social Development, Service-Learning and Community Engagement, Disaster Resilience, and Children and Youth Studies.
Panel Session: 16 November 2022 (HKT 13:30 - 14:30)
(Elevating Sustainable Development through Regional and Global Collaboration)
MARTINA JORDAANHead, Community Engagement Research and Postgraduate Studies, University of Pretoria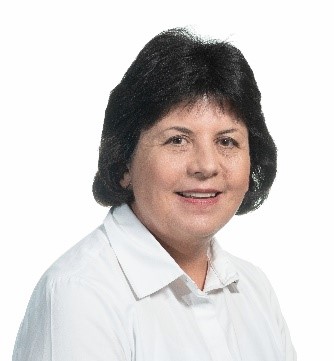 Martina Jordaan is Head: Community Engagement Research and Postgraduate Studies at the Mamelodi campus, University of Pretoria. She was previously responsible for a compulsory undergraduate module, Community-Based Project, of the Faculty of Engineering, Built Environment and Information Technology. Annually more than 1600 students enrol for the module and they are involved in more than 570 projects in various communities. Martina has a doctorate in History and a Masters in Development studies. She was also head of the Education Museum in Pretoria and thereafter responsible for developing pre-schools in the informal settlements next to Pretoria and skills development of staff of various schools in Pretoria.
Panel Session: 16 November 2022 (HKT 13:30 - 14:30)
(Elevating Sustainable Development through Regional and Global Collaboration)
JOHN KALENZIExecutive Director, AEE Rwanda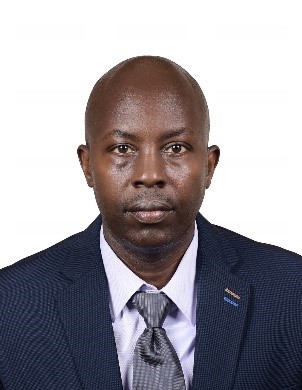 John Kalenzi is the Country Director for AEE Rwanda, holding the role since 2009. AEE Rwanda is a Christian, Local, Non-Governmental Organization dedicated to working with children, youths, families, and their communities to address the root causes of poverty. John has been with AEE Rwanda for 22 years, previously working for World Vision Rwanda as the Zonal Manager for the Southern Region.
In his role as Country Director, John is actively involved in shaping projects/programs to meet AEE Rwanda's vision of "a country in which all people honor God and have opportunities to fulfill their human potential." John works closely with AEE Rwanda's donors and partners, from institutional donors rolling out national and regional programs to philanthropic organisations and individuals looking to make a difference to the lives of the poor in Rwanda.
John graduated from the National University of Rwanda in 1999 and has since earned a Post-Graduate Diploma in Project Management from Uganda Management Institute (2004), an MBA from the Maastricht School of Management (2006), and an MSc in Development Studies from University of Rwanda (2016).
John lives with his wife and two children in Kigali, Rwanda
Panel Session: 16 November 2022 (HKT 13:30 - 14:30)
(Elevating Sustainable Development through Regional and Global Collaboration)
Mikiko NISHIMURAProfessor, International Christian University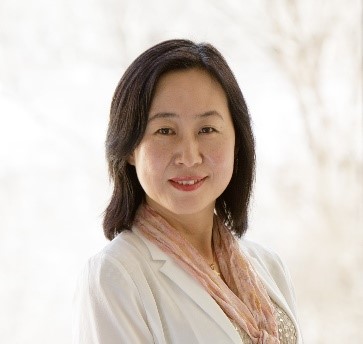 Mikiko NISHIMURA is a Professor of Sociology of Education and International Educational Development and Director of Service-Learning Center at International Christian University. Prior to the current position, she was an Associate Specialist in Human Resource Development at Japan International Cooperation Agency, a development consultant, and an Associate Professor at Graduate School of International Cooperation Studies of Kobe University. Her primary research interests are analysis of education reforms and policies, community participation in education, gender in education, civic/community engagement and liberal arts education. She has worked extensively in education planning and research in developing countries as a development consultant and researcher.
Panel Session: 17 November 2022 (HKT 11:15 - 12:15)
(Education to Cultivate Social Responsibility)
GEORGE THADATHILPrincipal, Salesian College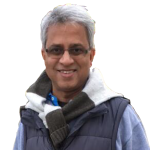 Prof George Thadathil sdb is presently the Principal of Salesian College Sonada and Siliguri Campus. He completed research in the University of Madras, in 2000, as a Junior Research Fellow of Indian Council of Philosophical Research (ICPR). His area of specialization is Cross Cultural Social Philosophy. He has organized various research seminars engaging local scholarship with contemporary concerns of identity, language and ethnicity. He is the author of Vision from the Margin: Study of the Sri Narayana Guru Movement in the Literature of Nitya Chaitanya Yati (2007) and has edited and co-edited the books Communities and Identity Consciousness: South Indian Trajectories (2004), Cultural Identity in Nepali Language and Literature (2005), Subaltern Perspectives: Philosophizing in Context (2005), Cultural Linguistic Transitions in the Nepali Speech Community of Darjeeling (2009), Teesta on the Run: Development Induced Displacement in Sikkim 1975-2010 (2016), Brahmarshi Narayana Guru (Tr-2016), Intellectual Property Rights (2022) besides contributing to a number of journals and edited volumes on Philosophy, Literature and Social Sciences. His publications are the outcome of an attempt to apply the research findings in South India (Ezhava Movement) onto the Language and Ethnicity based identity formations in Darjeeling District, North East India.
Panel Session: 17 November 2022 (HKT 11:15 - 12:15)
(Education to Cultivate Social Responsibility)
HUONG THI THANH TRANDirector and Founder, Vietnam Campus Engage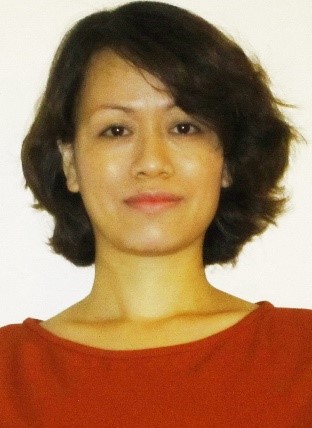 - Founder and Director of Vietnam Campus Engage - Masters degree in International Development and Social Change in 2005-2007, Clark University, USA, with International Ford Fellowship Award. - Former Director of Non-Profit, CAO Social Enterprise, 2019 - Former Director of Center for Service-Learning, Hoa Sen University,2016-2017 - Former Founding Director and Senior Advisor – Center of Service-Learning, University of Economics and Finance, Ho Chi Minh City, 2018-2019 - Senior Advisor, Center for Engaged Learning, Da Nang Architecture University - Director and Member of the Board of Directors of LIN Center for Community Development from 2009 to 2018
Panel Session: 17 November 2022 (HKT 11:15 - 12:15)
(Education to Cultivate Social Responsibility)
ANGELA WAI CHING WONGVice President for Programs, United Board for Christian Higher Education in Asia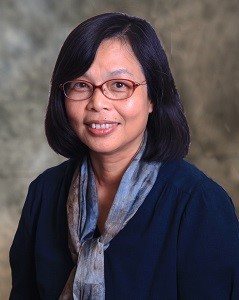 Wai Ching Wong lives and grew up in Hong Kong and received her doctorate from the University of Chicago. She was a long-time faculty member of The Chinese University of Hong Kong, serving the Department of Cultural and Religious Studies, and headed the Graduate Divisions of Cultural Studies and Gender Studies, the Gender Research Centre, and many academic programs. Ecumenically committed, she was a member of the board of trustees of the United Board (2002-2012) and the Presidium of Christian Conference of Asia (2000-2005); the chairperson (1995-1999) and regional secretary (1993-1995) of the World Student Christian Federation; and co-moderator of the Congress of Asian Theologians (2000-2004 ). As an academic, she has published widely in Chinese and English on topics of religion, gender, and culture in Asia.
Panel Session: 17 November 2022 (HKT 11:15 - 12:15)
(Education to Cultivate Social Responsibility)