Message from the Conference Chair
Grace Ngai Head, Service-Learning and Leadership Office, The Hong Kong Polytechnic University, Hong Kong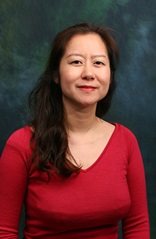 Welcome to the Fourth International Conference on Service-Learning (ICSL 2022) hosted by the Service-Learning and Leadership Office of the Hong Kong Polytechnic University. It is exciting to have so many like-minded colleagues join us for this event, and we hope that you will gain much and learn much from your time here with us!
PolyU made service-learning a key institutional strategy for achieving all-rounded education for our undergraduate students in 2012. Since then, our students have contributed over 1.3 million hours of service to the community. The services they have provided span a diverse combination, from language and STEM education, to psychosocial resilience, to art therapy, to infrastructure development. Time and time again, our evaluation and research shows that students do gain significant learning from their service-learning subjects. More recently, an evaluation project studying alumni 18 months after graduation showed that this learning "sticks", with students who have undergone the service-learning requirement being more inclined to engage in society, whether via donating to charities or volunteering their time. As teachers who wish to teach students to be socially responsible citizens, and not just socially responsible students, this is exciting, and reassuring.
People tend to pay attention to our students, their projects, and the community. However, a lot less attention gets paid to what I believe is the most vital ingredient in service-learning – the teachers. Without the teachers, there would not be any service-learning. Without the teachers, there would not be any student learning. And while we focus on the learning for our students, it is also important to remember that we, as teachers, also need to learn. In fact, service-learning is often as much of a learning process as a teaching process for the teacher. As society keeps changing, our projects need to keep evolving so that our students' services and learning stay current and relevant.
For many of us, the last three years put us on a very steep learning curve. As COVID restrictions kicked into place around the world, we had to adapt to new modes of doing service and reflection. Oftentimes, our community partners learned and experimented along with us. In the process, we not only kept civic learning alive for our students, and also discovered new ways of doing service and reaching new communities that we never thought of working with before!
This conference marks a come-back from three years of COVID, 10 years of service-learning at PolyU, and the 85th anniversary of our university itself. We are thrilled to see everybody here, and we are very much looking forward to an exciting and fruitful time of discussion.