Solemn flag-raising ceremony held at PolyU on National Day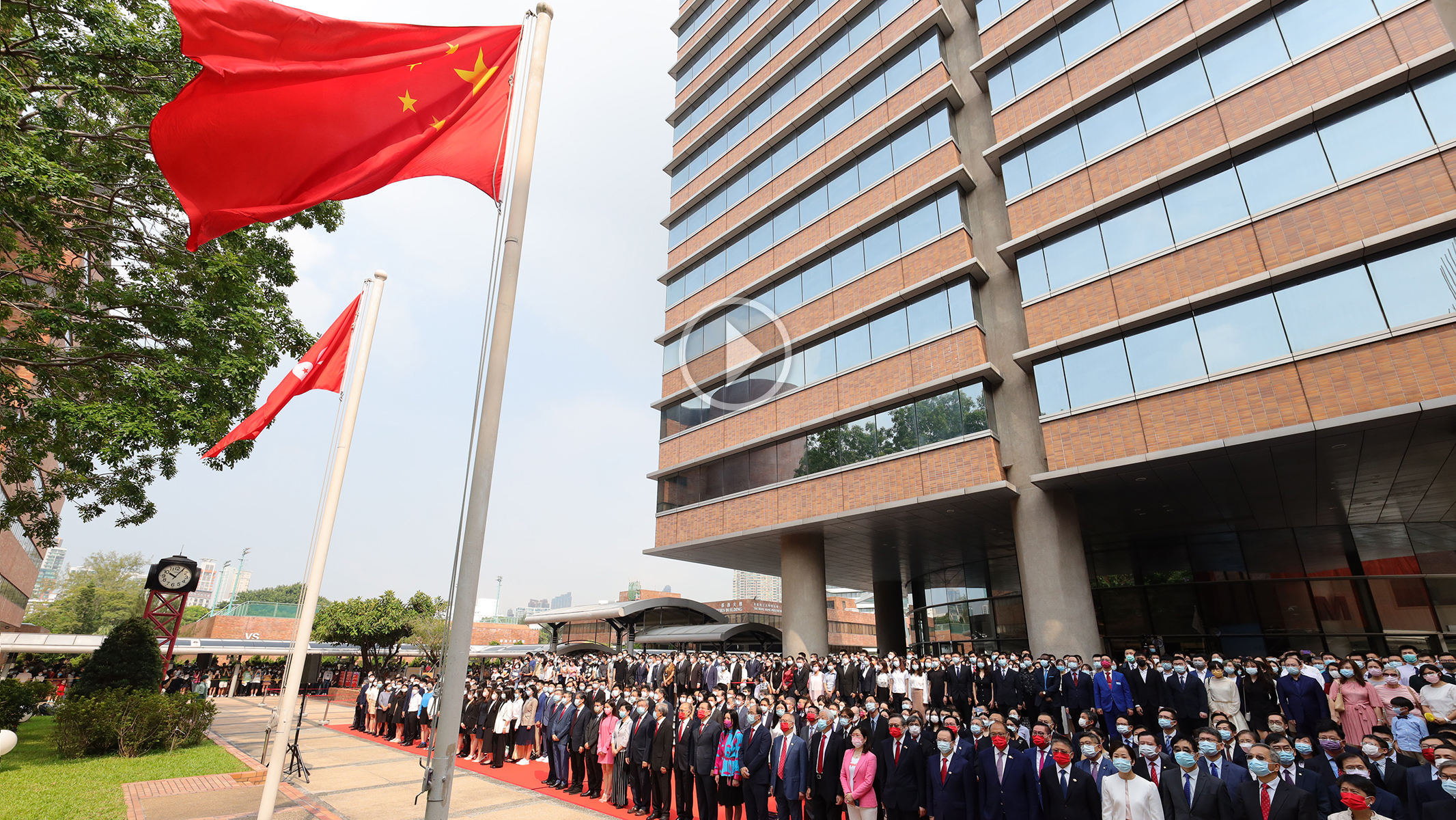 A solemn flag-raising ceremony in celebration of the 72nd anniversary of the founding of the People's Republic of China was held on 1 October 2021 at PolyU. On this very special day, the University was honoured to have had Professor Tan Tieniu, Deputy Director of the Liaison Office of the Central People's Government in the Hong Kong Special Administrative Region, officiate at the ceremony.
PolyU's Chairman of Council Dr Lam Tai-fai, President Professor Jin-Guang Teng and University Court Chairman Dr Katherine Ngan, together with approximately 700 guests, including members of the Council and Court, senior management, staff, alumni and students gathered on campus to witness the big moment, wishing prosperity for the Nation and Hong Kong.
After the ceremony, Professor Tan Tieniu joined an exchange session with a group of young scholars, to discuss how to leverage Hong Kong's edge in education and research to nurture top talents and champions of innovation in science and technology. He told the young scholars, as well as members of the Hong Kong community, that they should contribute to the integration of Hong Kong into the Nation's development and endeavours, help unleash the city's advantages in building a global centre for talent and innovation, and enable and expedite the development of Hong Kong into a global innovation hub.
Watch this video to relive the special day.