Over 30,000 visitors to lunar soil exhibition featuring PolyU's role in space programmes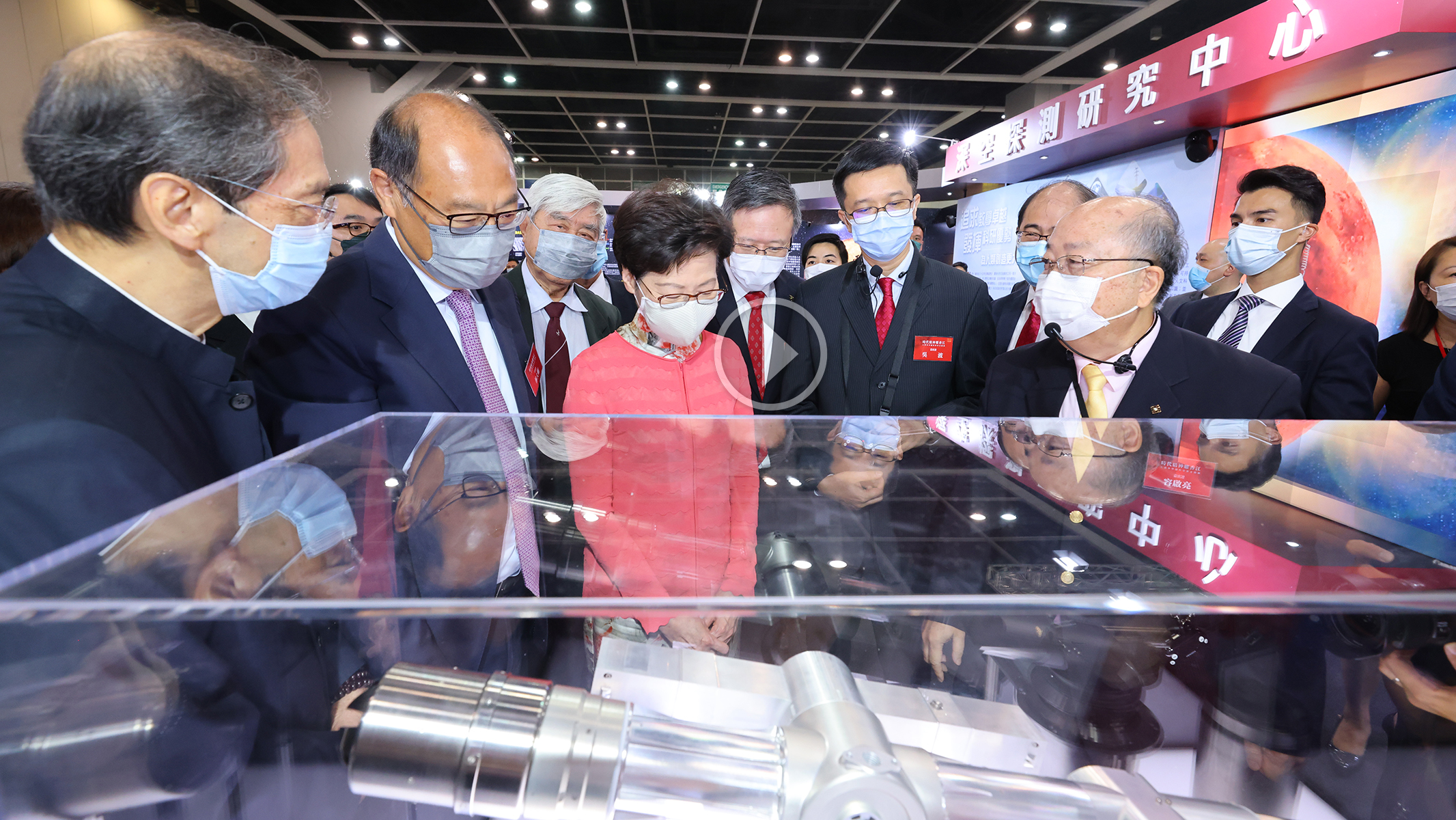 Over 30,000 people and some 150 groups flocked to the two-week science exhibition at the Hong Kong Convention and Exhibition Centre that featured the lunar soil sample collected last year with the help of PolyU-developed space equipment, namely the "Surface Sampling and Packing System".
The exhibition held between June 26 and July 9 was part of the high-profile visit of the Nation's top space scientists to Hong Kong, which included a public lecture series in local universities and schools. PolyU was pleased to host the inaugural lecture delivered by Professor Qi Faren, the first chief designer of the Shenzhou spacecrafts.
The University is honoured that the exhibition also included a large booth that illustrated PolyU's pioneering contributions to national space missions.
Chief Executive Mrs Carrie Lam said her takeaway from the scientists' visit is that Hong Kong's development of innovation and technology could actually take on a national dimension, citing PolyU as an example.
Dr Tan Tieniu, Deputy Director of the Liaison Office of the Central People's Government in the Hong Kong SAR, also praised PolyU researchers' contributions to China's lunar and Mars exploration programmes. He said there would be more "Hong Kong wisdoms" and "Hong Kong solutions" in the Nation's drive for innovation.
Watch other interesting displays at the exhibition and take a glimpse of the lunar soil in this video produced by Bauhinia Magazine.