Plaudits for novel inventions
PolyU innovations clinched "Global Innovation Awards" at the TechConnect World Innovation Conference and Expo 2019 (TechConnect). As the world's largest multi-sector event to promote development and commercialisation of inventions, TechConnect presents awards to the top 15% of technology submissions each year and only 30 awards were presented this year. The two award-winning PolyU projects are:
New antibiotic drug candidates
The novel antimicrobial agents demonstrated great effect in inhibiting bacterial growth and had no toxicity to human cells. They are expected to complement the current antibiotic drugs for bacteria caused infectious diseases.
Dr Ma Cong
Department of Applied Biology and Chemical Technology, PolyU
Dr Yang Xiao
Department of Microbiology,
Faculty of Medicine, The Chinese University of Hong Kong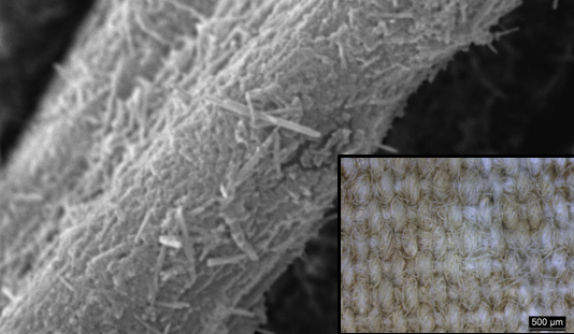 Novel seeded sonochemical coatings
Utilising small seeding layers, the seeded sonochemical coating added to inorganic metal oxide layers in functional clothing is more durable without degrading the intended functionalities such as UV protection.
Dr Nuruzzaman Noor
Institute of Textiles and Clothing, PolyU