Congratulatory Messages
Back to Congratulatory Messages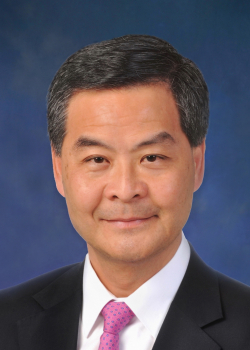 It gives me great pleasure to congratulate The Hong Kong Polytechnic University (PolyU) on its 80th anniversary.
Founded in 1937 as the Government Trade School, PolyU was Hong Kong's first publicly funded, post-secondary technical institution. It became Hong Kong Technical College in 1947 and, in 1972, Hong Kong Polytechnic. In November 1994, the institution assumed full university status and its present name: The Hong Kong Polytechnic University.
Through its many manifestations in the past eight decades, PolyU has nurtured generations of talented individuals – students who emerged as critical thinkers, innovative problem-solvers and eminent leaders in a great variety of professions. They have contributed tremendously to the prosperity and continuing development of Hong Kong.
PolyU has applied its motto – "to learn and to apply, for the benefit of mankind" – well in its 12 years as a university, transforming ideas into practice, connecting academia with business, developing and commercialising creative designs and products and applying cutting-edge technology for the good of society. Indeed, PolyU was recently ranked sixth among the world's top universities under 50 years old.
I have a strong bond with PolyU, beginning as a student. Later in life, I served the institution with honour as an external examiner, lecturer, advisory committee member and court member, and the Chancellor. I share the university's pride in its visible success in bringing education, and enlightenment, to Hong Kong and the world. And I am confident that The Hong Kong Polytechnic University will continue with its good work and scale new height in the years to come.
The Hon. C Y Leung, GBM, GBS, JP
Former Chief Executive
Hong Kong Special Administrative Region