Message from the Chairman of Council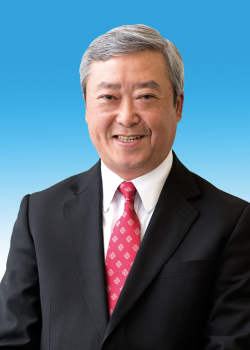 The Hong Kong Polytechnic University (PolyU) has gone through eight decades of proud development, building a strong heritage and writing many glorious chapters along the process. As Chairman of PolyU Council, I am not only proud of these remarkable accomplishments over the years, but also deeply grateful for the tireless dedication of the entire University staff in striving for continuous advancement and excellence.

Since achieving university status in 1994, we have lived up to the ever-increasing expectations placed upon us. Through delivering professional education based on our unique model, we have nurtured future leaders with bright minds and serving hearts. Through innovative research and knowledge transfer, we have solved problems for business and industry, the environment and mankind. As well as making significant contributions in Hong Kong, our hometown, we support our mother country's sustainable development and bring positive changes to make the world a better place.
Looking ahead, the role of universities will extend beyond nurturing talent and applying knowledge. There is an increasing need for us to address challenges in economic, social and environmental arenas. With a united and collegial community, and guided by our promise for education and research "Opening Minds, Shaping the Future" I have every confidence that PolyU will continue to reach new heights, making many more contributions in the decades to come.
Mr Chan Tze-ching, BBS, JP
Chairman of Council