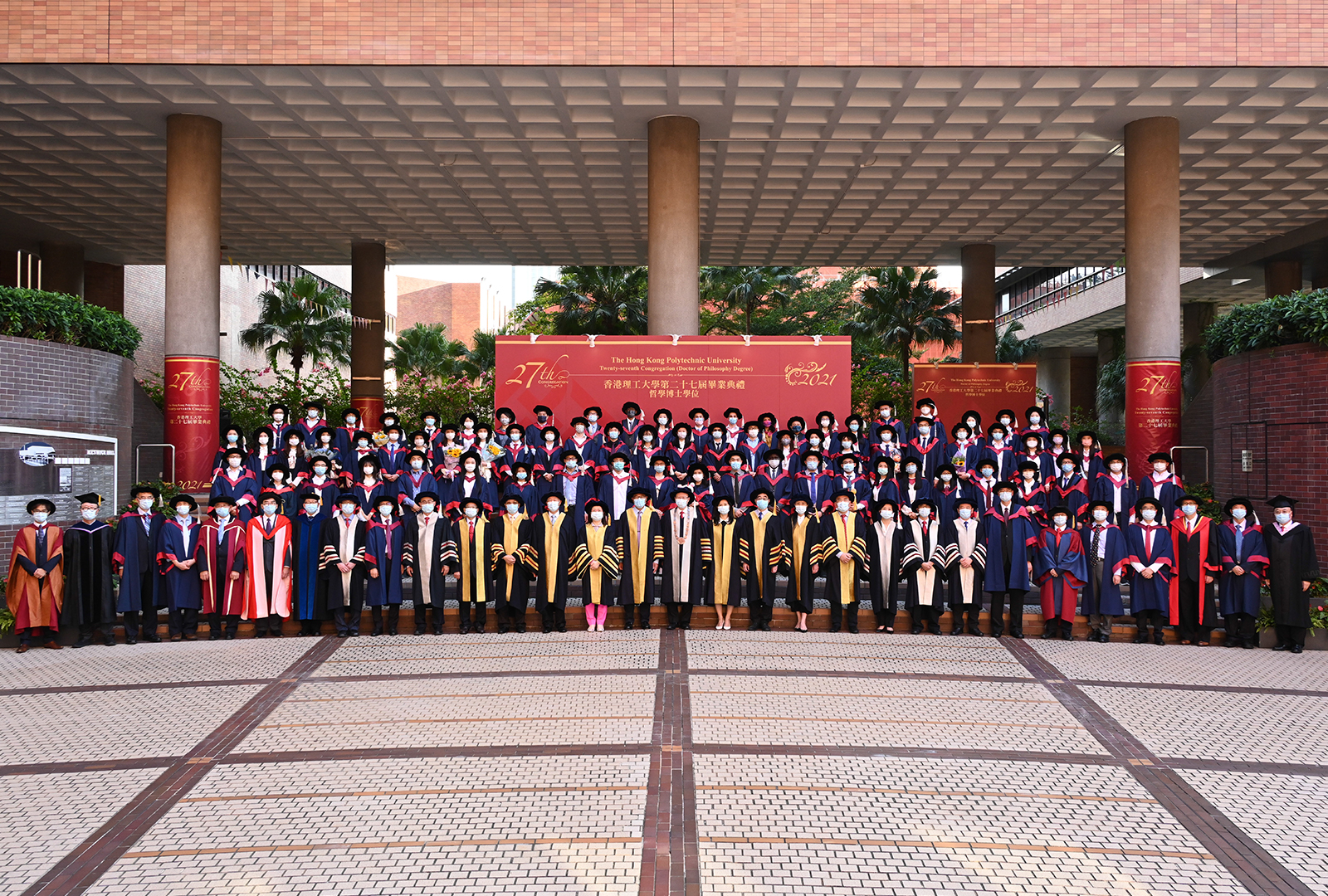 The Hong Kong Polytechnic University (PolyU) kick-started its 27th Congregation on 6 November 2021, with 319 graduates bestowed with Doctor of Philosophy degrees in the session presided over by PolyU's Chairman of Council Dr LAM Tai-fai. Schools and Faculties will hold their Congregation sessions throughout the month. With the COVID-19 pandemic under good control in Hong Kong, the University is pleased to resume physical Congregation this year, while continuing with online mode for graduates who cannot attend in person.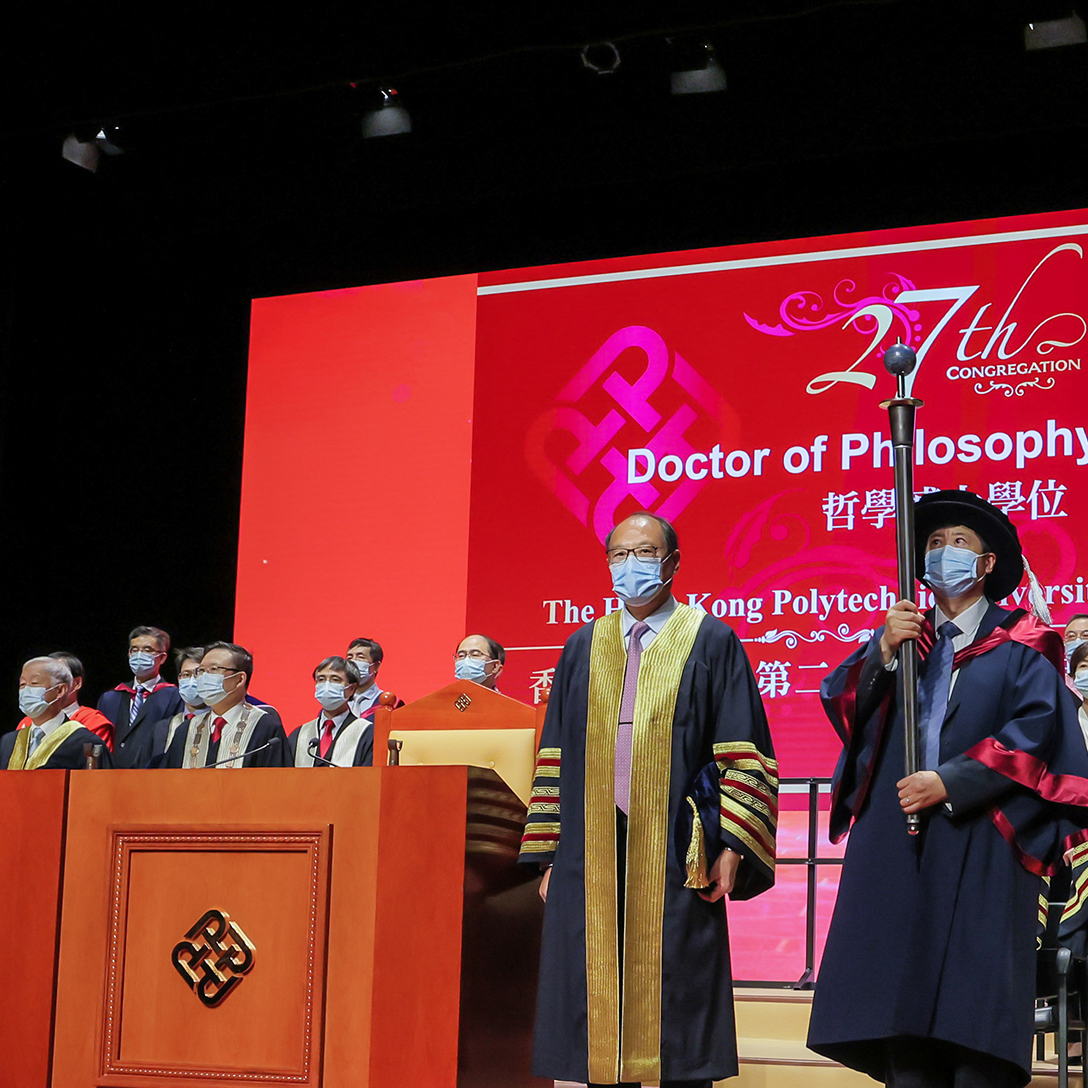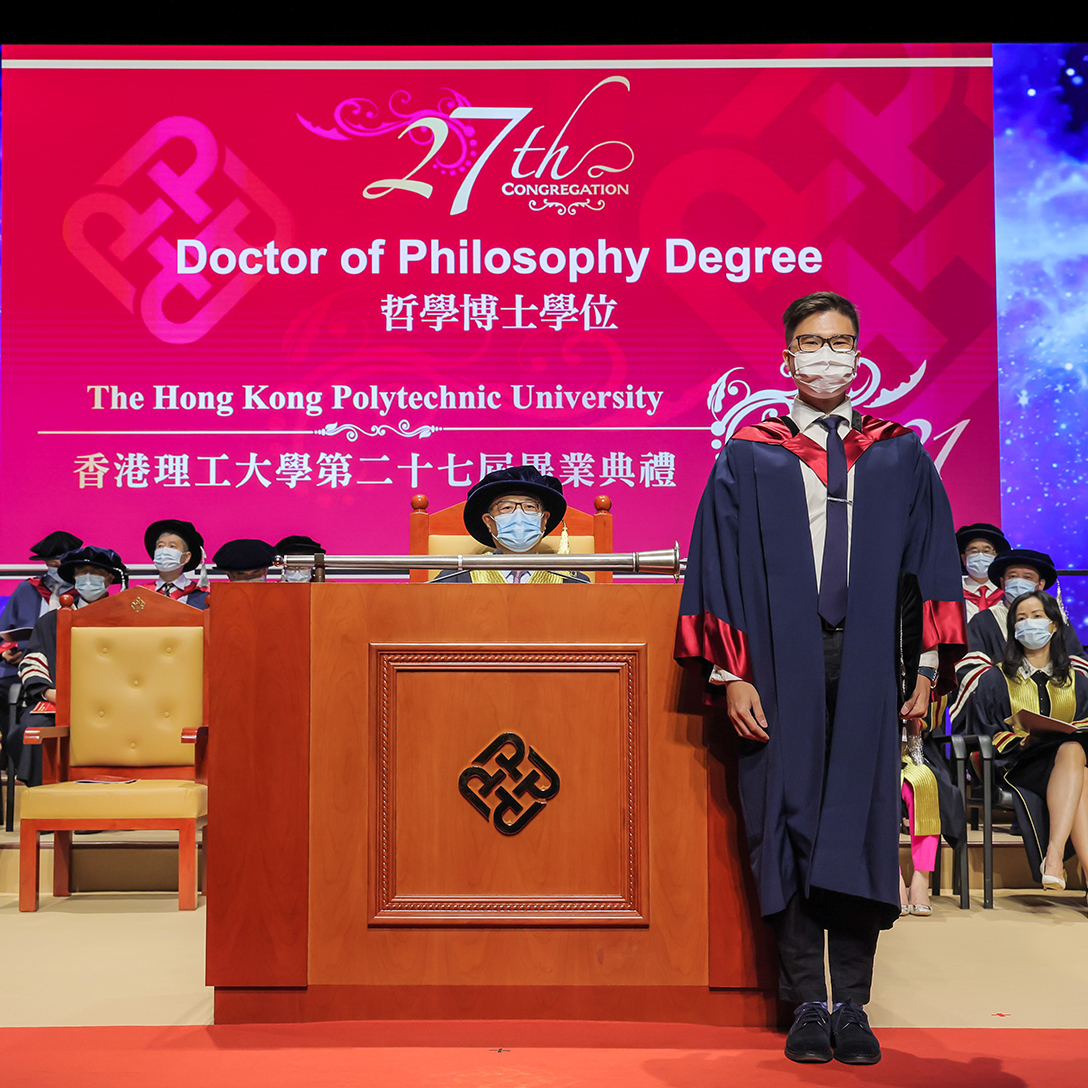 Addressing the Congregation, Professor Jin-Guang TENG, President of PolyU, urged graduates to embrace social responsibility and make positive contributions to societal development. He said PolyU is committed to nurturing more interdisciplinary talents and fostering interdisciplinary collaborative research. PolyU will launch new education programmes in "Artificial Intelligence and Data Analytics" and "Innovation and Entrepreneurship", and strengthen students' exposure to Chinese history and culture. The University will also actively initiate interdisciplinary research programmes to address major societal challenges through the newly established PolyU Academy for Interdisciplinary Research.

This year, PolyU graduated 9,819 students. In addition to PhD degrees, the University bestowed 100 professional doctoral degrees, 48 Master of Philosophy degrees, 4,578 taught Master's degrees or postgraduate diplomas, 4,448 Bachelor's degrees and 326 sub-degree awards.