A new chapter for PolyU with the unveiling of the Main Entrance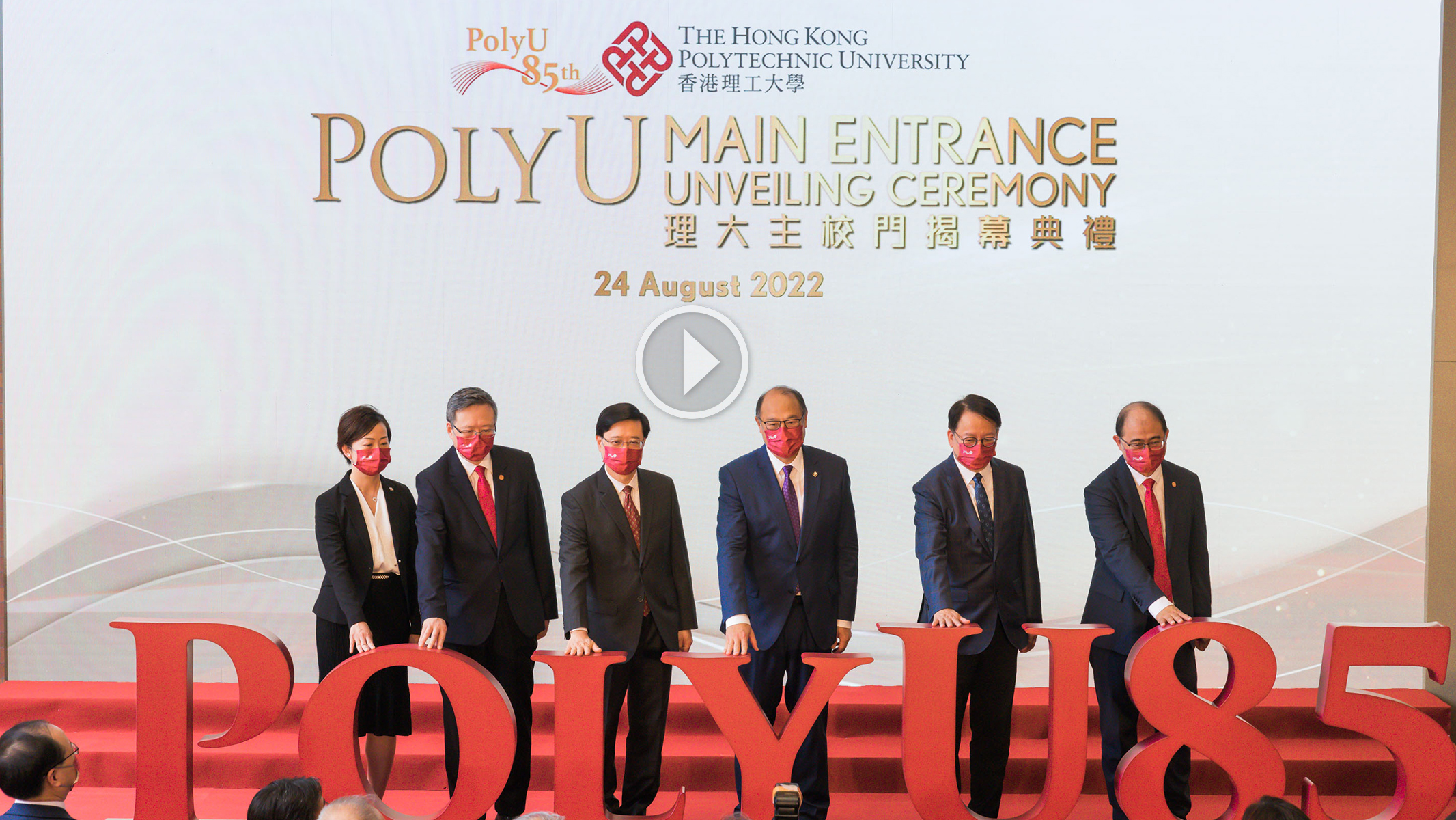 Over 600 distinguished guests, alumni, staff and students joined the Chief Executive Mr John Lee Ka-chiu and PolyU Council Chairman Dr Lam Tai-fai to celebrate the joyful unveiling of the University Main Entrance on 24 August 2022. The unveiling ceremony is a signature event of the year-long celebration of the University's 85th Anniversary.
The high-profile unveiling was officiated by the Chief Executive, and witnessed by dignitaries including Mr Eric Chan Kwok-ki, Chief Secretary for Administration; Dr Zhang Zhihua, Director General of the Youth Department of the Liaison Office of the Central People's Government; Members of the Executive Council and the Legislative Council; Mr Carlson Tong, Chairman of the University Grants Committee; and chairmen and presidents of other local universities.
Mr Lee said PolyU has been a driving force for Hong Kong and the Nation's scientific research and technological advancement. He added that the University has been keeping up with the pace of society as it advances its developments in education and innovation.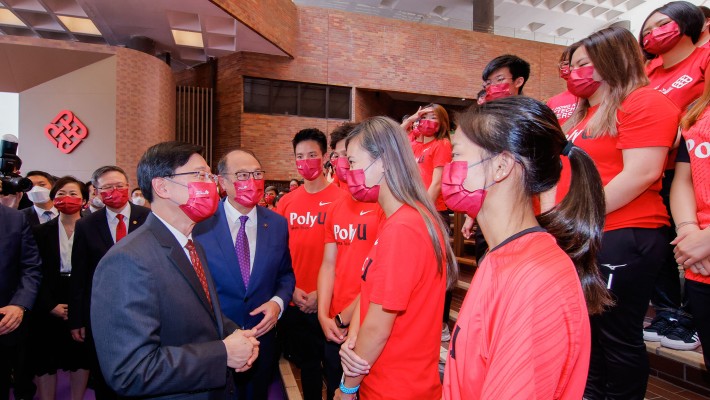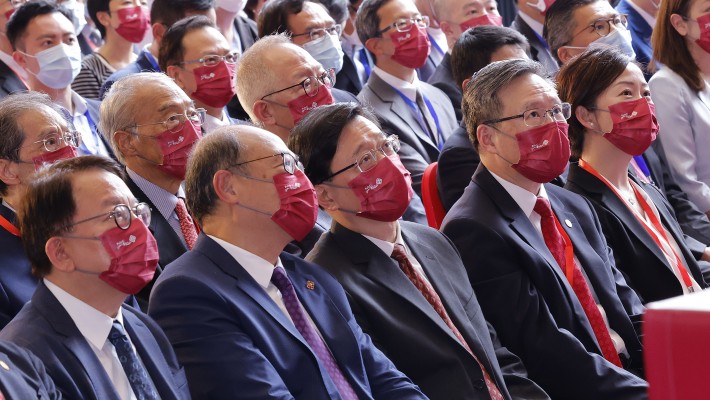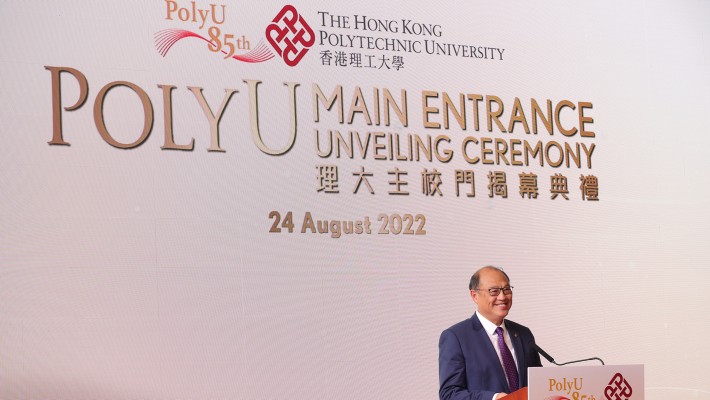 Dr Lam said PolyU has grown and thrived with Hong Kong, a journey during which the concerted efforts and shared goals of PolyU stakeholders and supporters have been indispensable – as signified in our 85th Anniversary theme of 'We Are PolyU • Together We Excel'.
"As a 1981 graduate of the Hong Kong Polytechnic, I have witnessed the progress the University has made in cultivating talents who have positive values and a strong sense of national identity, who are socially responsible and willing to shoulder greater responsibilities for the betterment of their fellow citizens, Hong Kong, the Nation and the world. This is a testament to how PolyU has been living up to its motto of 'To learn and to apply, for the benefit of mankind'," Dr Lam said.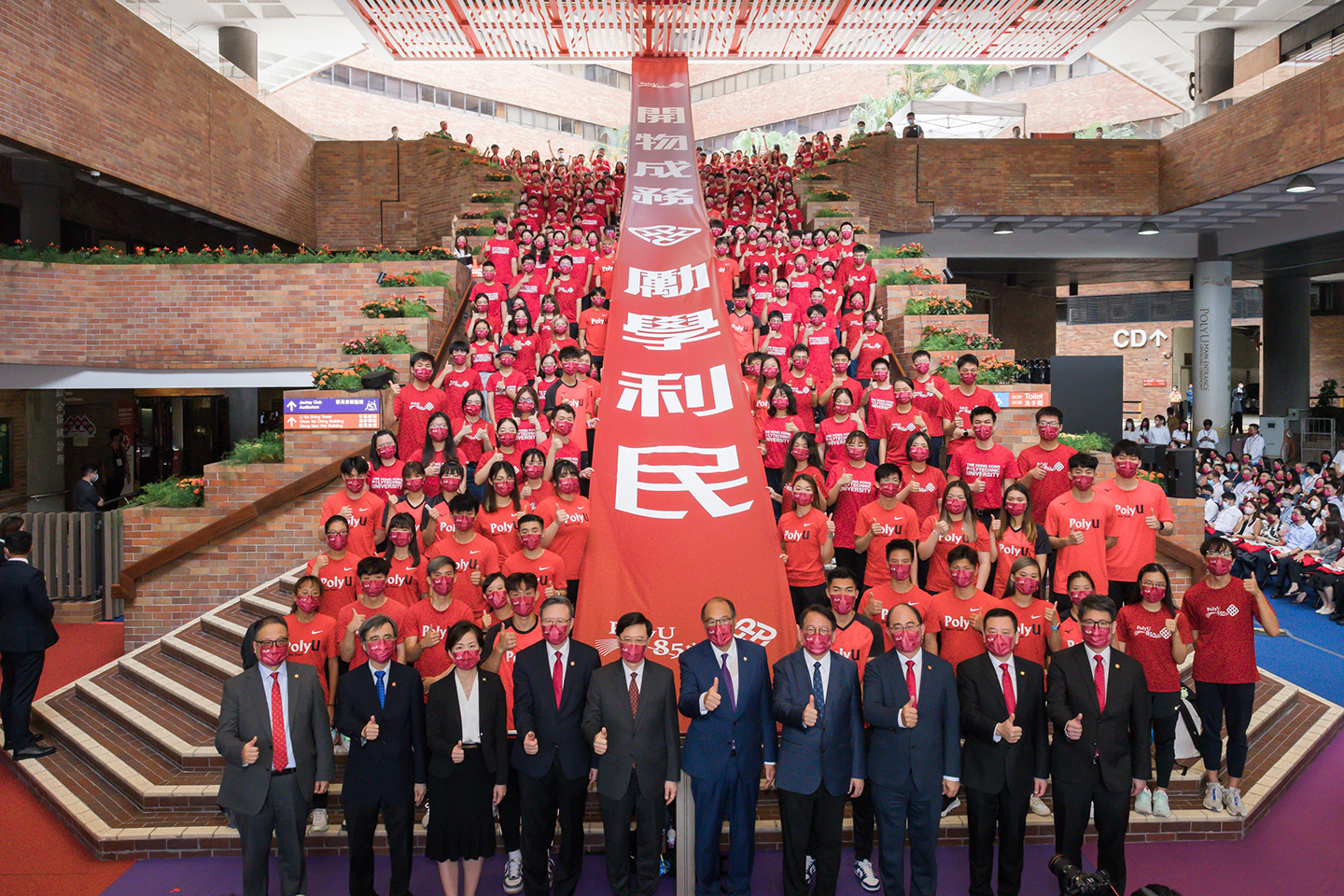 "Today's unveiling of the University's main entrance marks the beginning of another stage of development and the start of a new chapter for PolyU." he added.
The design of the new entrance, which reflects the proud heritage of the University enriched with a touch of contemporary style, blends our signature red brick architectural style with classical colonnade features. On the side of the portal, a vertical green wall displays the PolyU logo floating on a reflective pool. Above the main stairs is a hanging white slatted ceiling.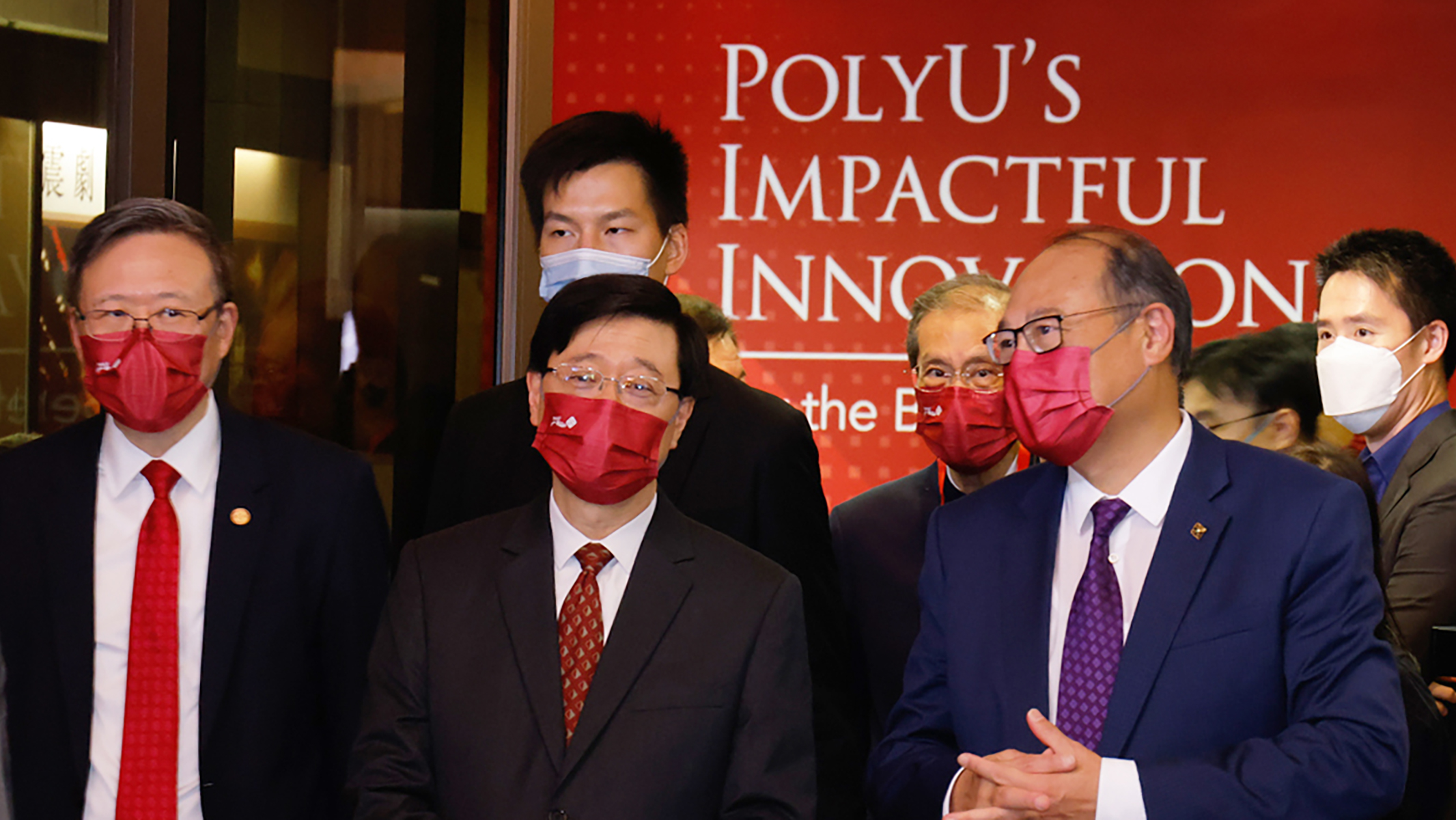 The main entrance manifests PolyU's continuous pursuit of excellence, taking its world-class education and research to a new era.
A full video recording of the ceremony is also available here.