"We can go beyond our limits." – PolyU student-athletes share how they make the best out of their university life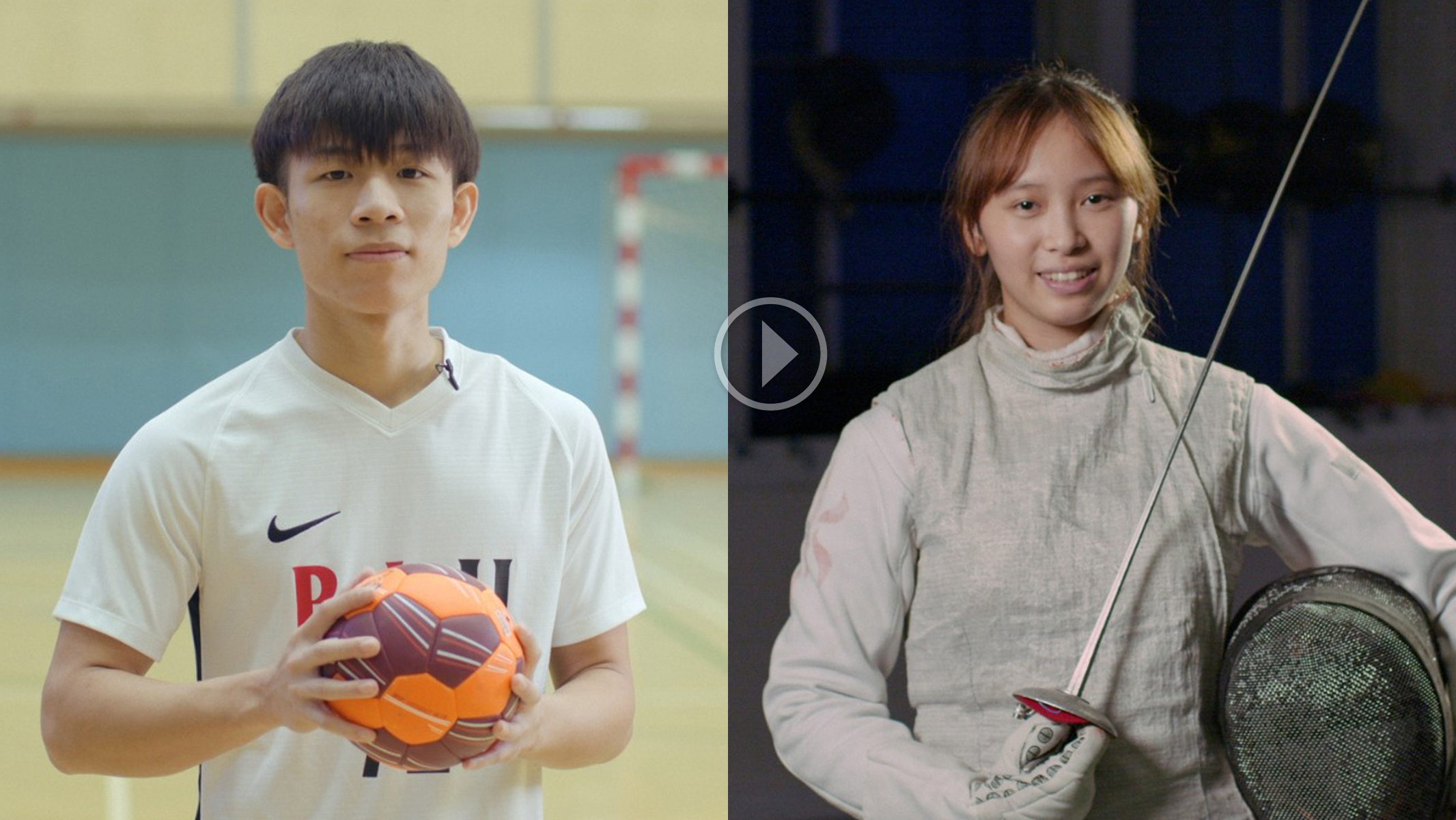 (left) Alan Kan, year 3 student, Department of Land Surveying and Geo-Informatics, (right) Sophia Wu, year 1 student, Department of Management and Marketing
Being a student-athlete can be a rewarding experience, but it can also be tough as well. Student-athletes are often required to strike a good balance between their academic studies and their sporting commitments.
As one can imagine, many student-athletes get stressed, but with a positive spirit of resilience and sportsmanship, they refuse to give up! Hong Kong sports team members Alan Kan and Sophia Wu are two of the many examples of PolyU's student-athletes who are making the most out of their time and working hard to achieve their goals.
A member of the Hong Kong Men's Handball Team, and PolyU Men's Handball team, Alan is happy to have a wonderful "buddy" in the same team – his twin brother, Andy Kan, to practice and study with. They compete on the training court while also giving support and encouragement to each other when needed. "Despite my busy schedule, I have never thought of giving up, because handball plays a very important role in my life," said Alan. With strong perseverance and lots of hard work, he hopes to represent Hong Kong at the upcoming National Games of the People's Republic of China and at the Asian Games.
Sophia is a full-time athlete of the Hong Kong Women's Foil Team, as well as a member of the PolyU Women's Fencing Team. Given her hectic schedule, Sophia has to juggle between her training and academic studies to achieve a balance between the two. She will never forget when at the Asia Junior Championships 2019, she was losing in two of the competitions. She told herself, "I must strive until the very last second." As long as the competition was not over, she thought, there was always a chance to win – Sophia eventually made it to second place. "No matter how tough things get, I will continue to strive for my best," Sophia reiterated. For now, she has set her goals towards representing Hong Kong at the upcoming Asian Games and Olympic Games.
Watch this video to find out more about the stories of Alan and Sophia.