Poly-preneur Ernest Chan shares how to support children with special educational needs through interactive games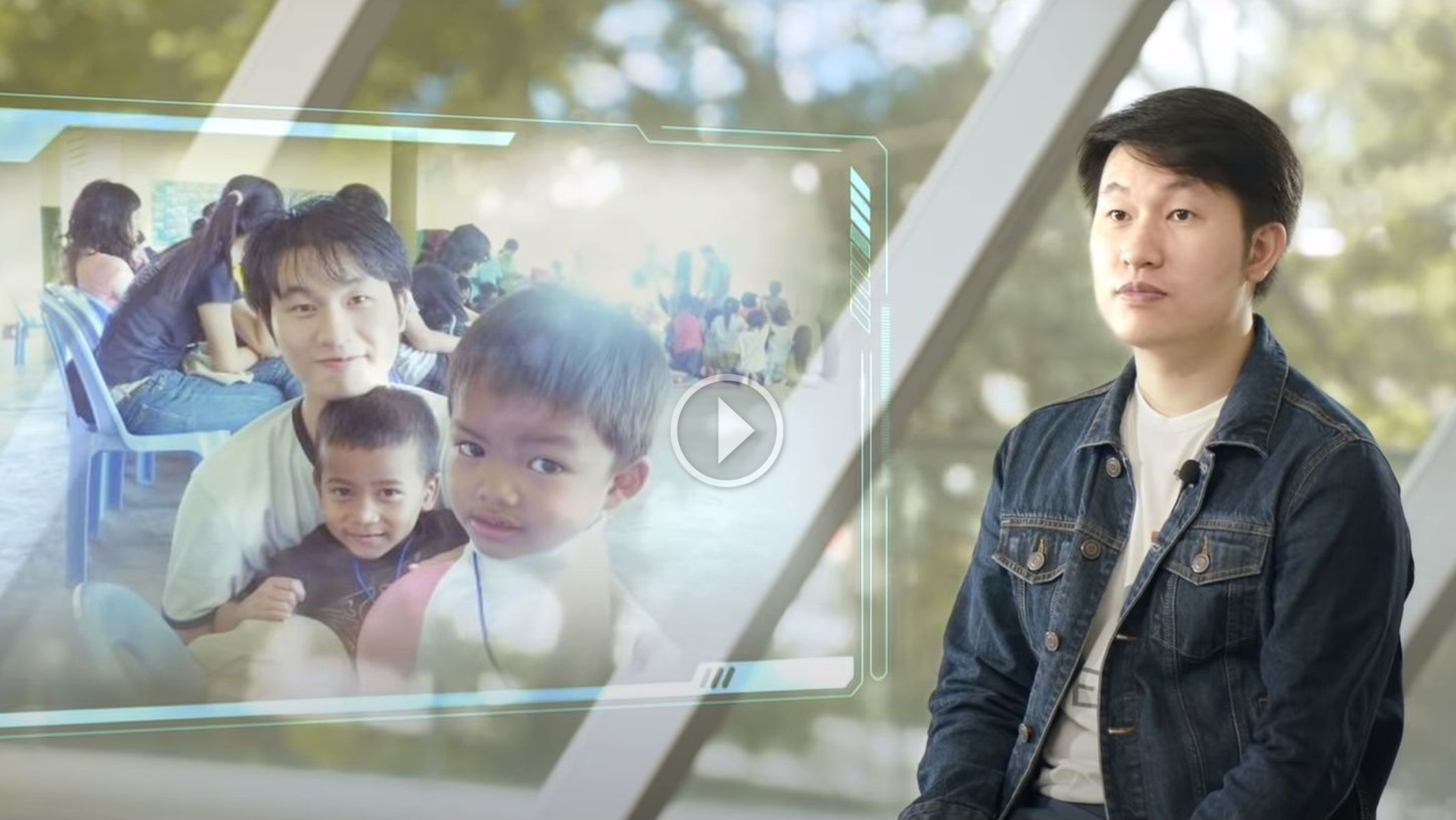 We all experience learning difficulties at some point in life and this is not unusual. But for some children who struggle with developmental delays or other forms of learning difficulties, they may need extra support from the community and people around them to help them make progress in their learning and overall development.
With a big heart and genuine empathy, Ernest Chan, a Poly-preneur and alumnus of the Department of Land Surveying and Geo-Informatics (LSGI), hopes to make a difference to the lives of children with special educational needs (SEN). "When I was a secondary school student, I had the chance to take part in voluntary services where I met some children with special needs," Ernest recalled. Instead of providing just one-off assistance, he wants to support these children on an ongoing basis.
Ernest fully understands that much effort is required in order to make a real impact. During his days as an LSGI student at PolyU, he gained knowledge related to AR, VR as well as image and radar sensing. He is determined to make good use of his professional assets to help children with special needs.
With the support of the PolyU Micro Fund, he founded AESIR Limited, a start-up social enterprise focused on developing games for SEN children, where he can apply his knowledge to game development.
"Children with dyslexia may encounter difficulties in reading due to weak eye muscles, as well as in writing due to weak hand muscle coordination. Their academic performance may also be impacted due to their condition," Ernest explained. He decided to work with researchers and occupational therapists to develop a Kinect training game, "Magic Chinese Skywriting", to help children with dyslexia learn Chinese handwriting. His team also created other forms of games to improve the execution skills of children with autism and attention deficit hyperactivity disorder.
Watch this video to learn how Ernest realises his purpose-driven entrepreneurship dream.