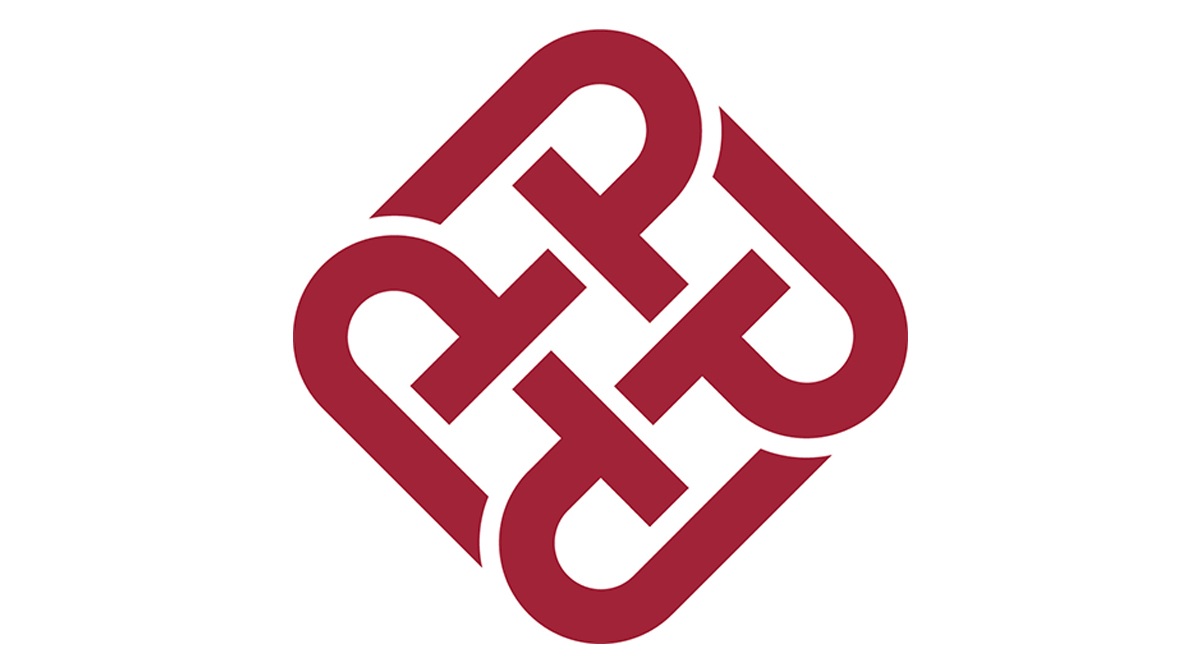 Logo
The University logo is developed from the well-established symbol designed in the early 1970s for the then Hong Kong Polytechnic. The round shapes at each corner intertwine to symbolize "P" for Polytechnic and "U" for University. The image of "T" for technical excellence of the past symbol is retained, and the open perimeter represents increased interaction between the University and the world.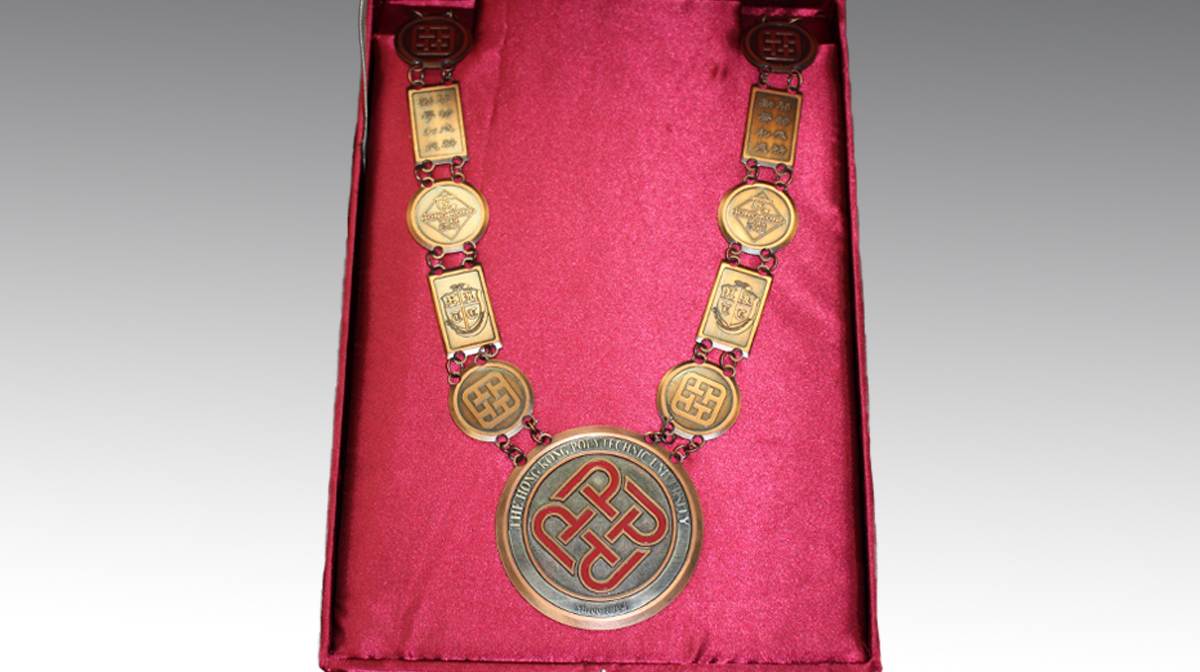 Presidential Medallion
The Presidential Medallion charts the history of The Hong Kong Polytechnic University by incorporating the logos of the Government Trade School founded in 1937, the Hong Kong Technical College in 1947, the Hong Kong Polytechnic in 1972, and The Hong Kong Polytechnic University from 1994. Linking up these logos signifies that while the names and the roles have changed over time, the University remains firmly committed to the motto 開物成務 勵學利民 (with the English translation being to learn and to apply, for the benefit of mankind).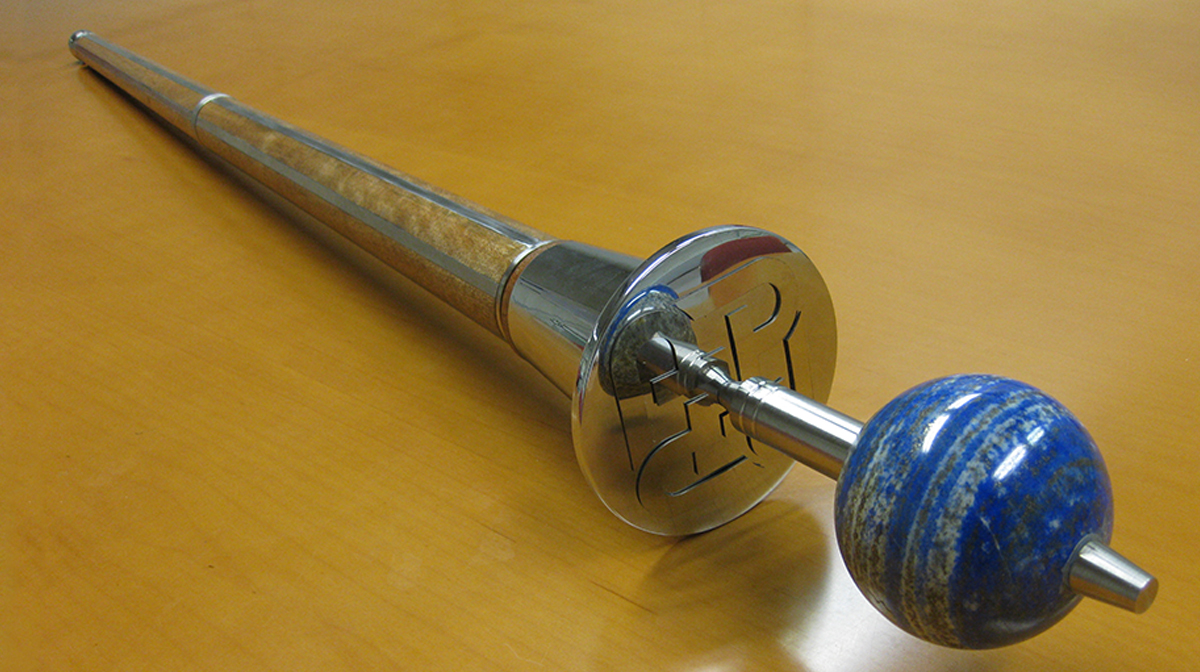 The University Mace
As a symbol of authority and knowledge, the University Mace would be carried in University Procession in the Congregation or other important ceremonial events.