A Journey Through Time: Central and Sheung Wan
All Programmes
Highlights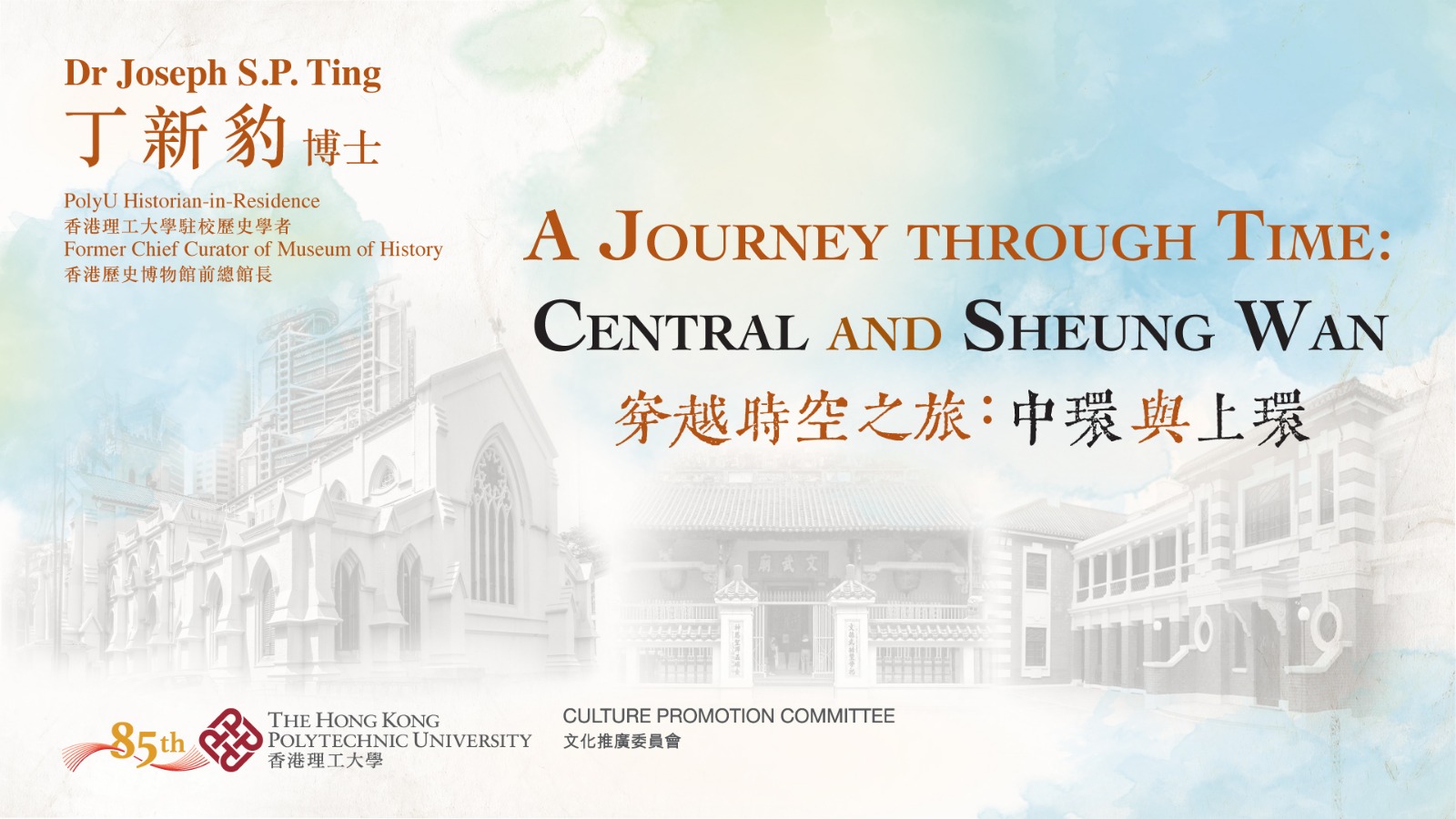 Organiser

Culture Promotion Committee

Venue

Chiang Chen Studio Theatre, PolyU Map
Speaker
Dr Joseph S. P. Ting
Summary
Due to unforeseen circumstances, the Talk and the Historical Exploration will be postponed until further notice. Thank you for your kind attention.
Central and Sheung Wan were the earliest Chinese settlements in Hong Kong when it started life as a fishing port. After hundreds of years of development, many old buildings and landmarks of great historical significance are still standing and represent Hong Kong's unique culture fusing Eastern and Western influences. Through a talk and an historical exploration, Dr Joseph S. P. Ting will lead PolyU students and staff on a journey through the past and present, detailing the lesser-known historical events hidden behind the monuments of Central and Sheung Wan.

Please contact 3400 2433 or pccpeo@polyu.edu.hk for any enquiries. 

Keynote Speaker
PolyU Historian-in-Residence and Former Chief Curator of Museum of History