The Hong Kong Polytechnic University Orchestra, formed under the auspices of the University's Culture Promotion Committee, aims to assemble students, staff and alumni across generations to ignite their passion for music.
Through musical training, orchestral performances and exchange programmes, the Orchestra strives to cultivate members' musicianship, unite members of the PolyU family and enrich the cultural ambience of campus.
Its debut performance took place at the Emmanuel United Reformed Church, University of Cambridge, UK in the Cambridge Exchange Concert in 2013. The Orchestra has also performed with renowned artists, such as virtuoso violinist Yao Jue, PolyU's Artist-in-Residence 2014/15.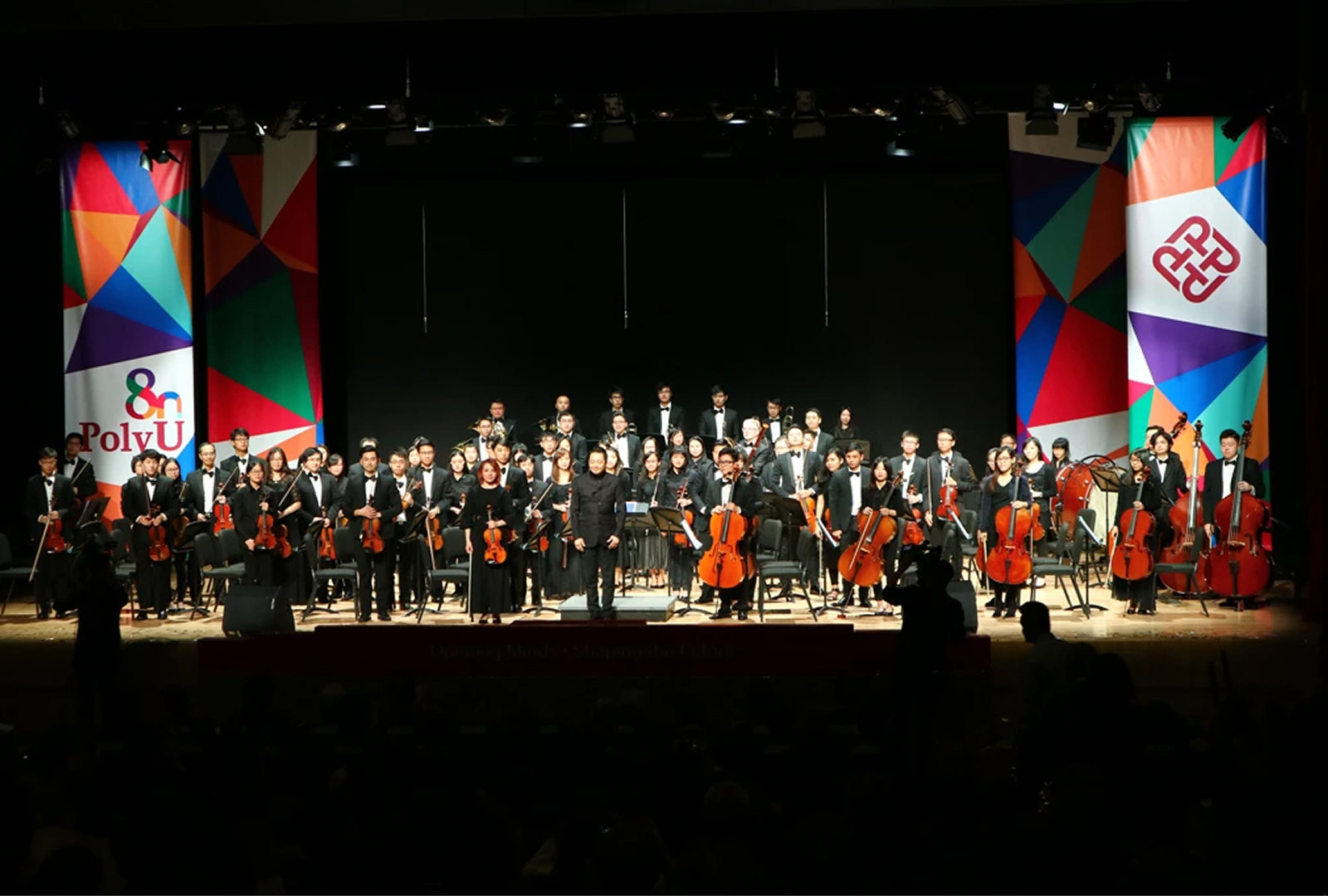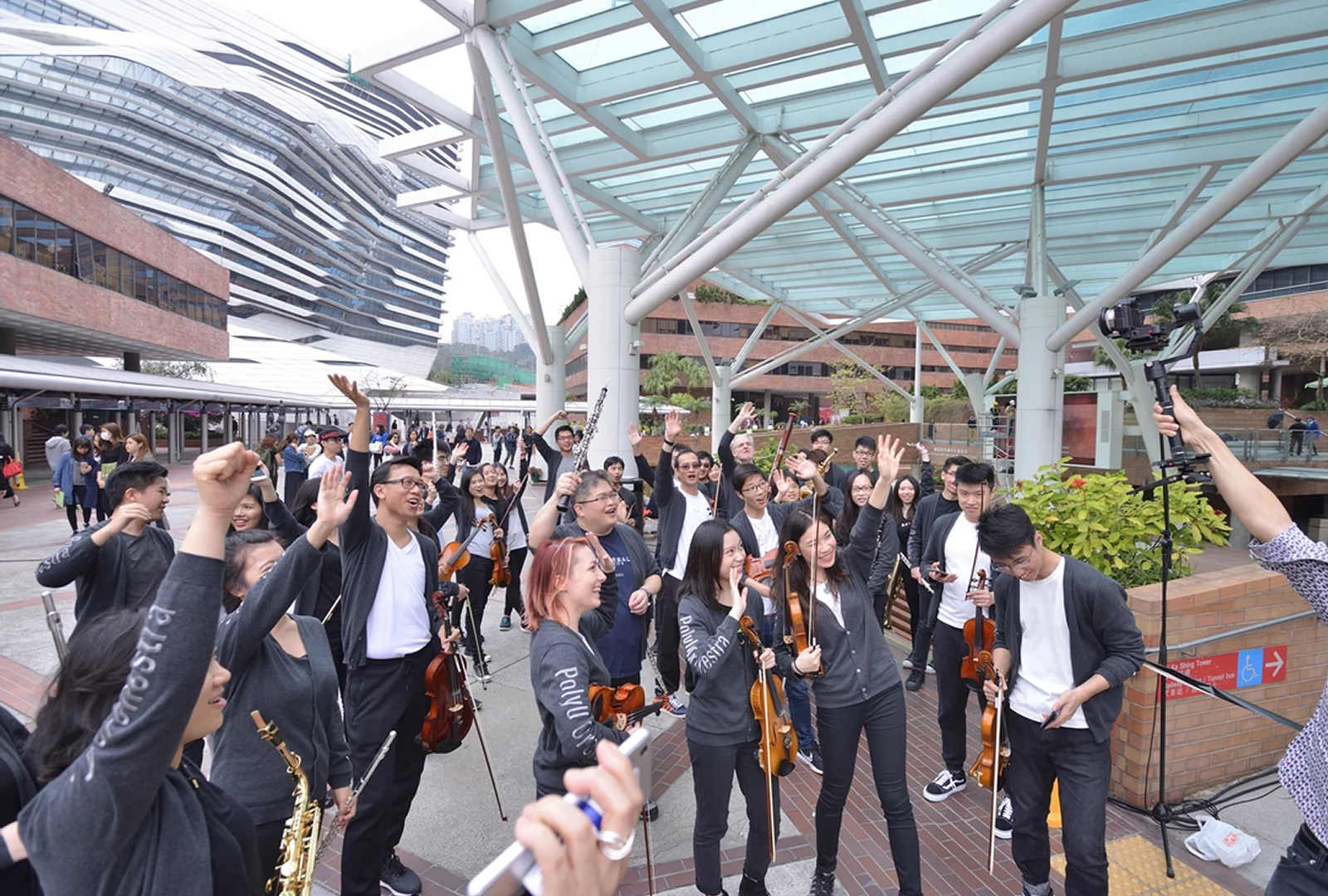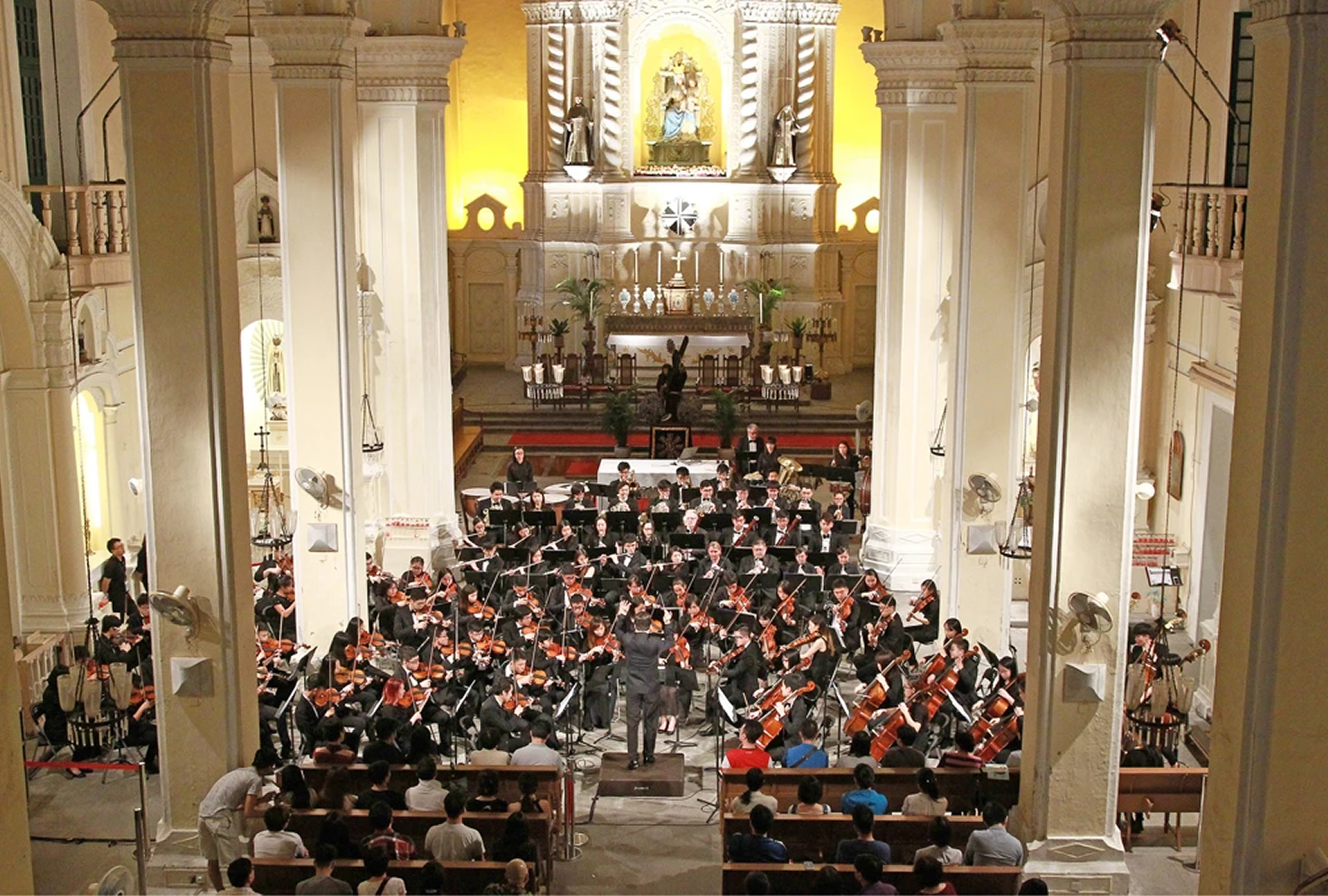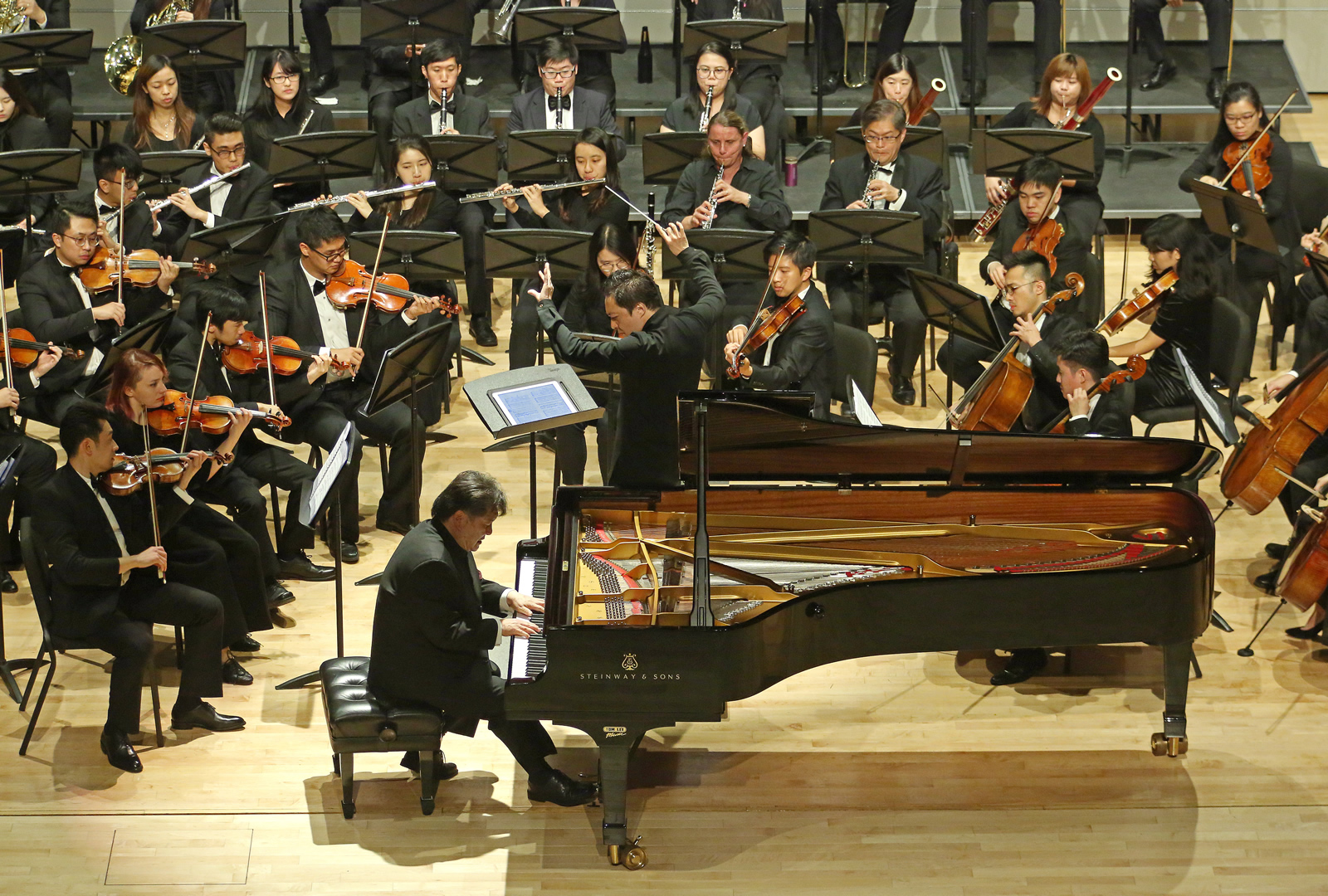 The Orchestra grew rapidly in recent years under the leadership of Leung Kin-fung, First Associate Concertmaster of the Hong Kong Philharmonic Orchestra. He has been leading the PolyU Orchestra as Artistic Director and Conductor in 2016. The Committee has been working closely with Mr Leung to bloom and grow the Orchestra through many precious performance opportunity. In July 2018, it presented its first public concert – The Power of Passion – at the Hong Kong Cultural Centre with guest piano soloist Ms Nancy Loo. The Orchestra also connected with overseas orchestras. In September 2018, the Orchestra presented a joint concert with the University of Stuttgart Academic Orchestra from Germany. Then in June 2019, the two orchestras met again for a reciprocal concert at the University of Stuttgart to conclude the Stuttgart Exchange Programme.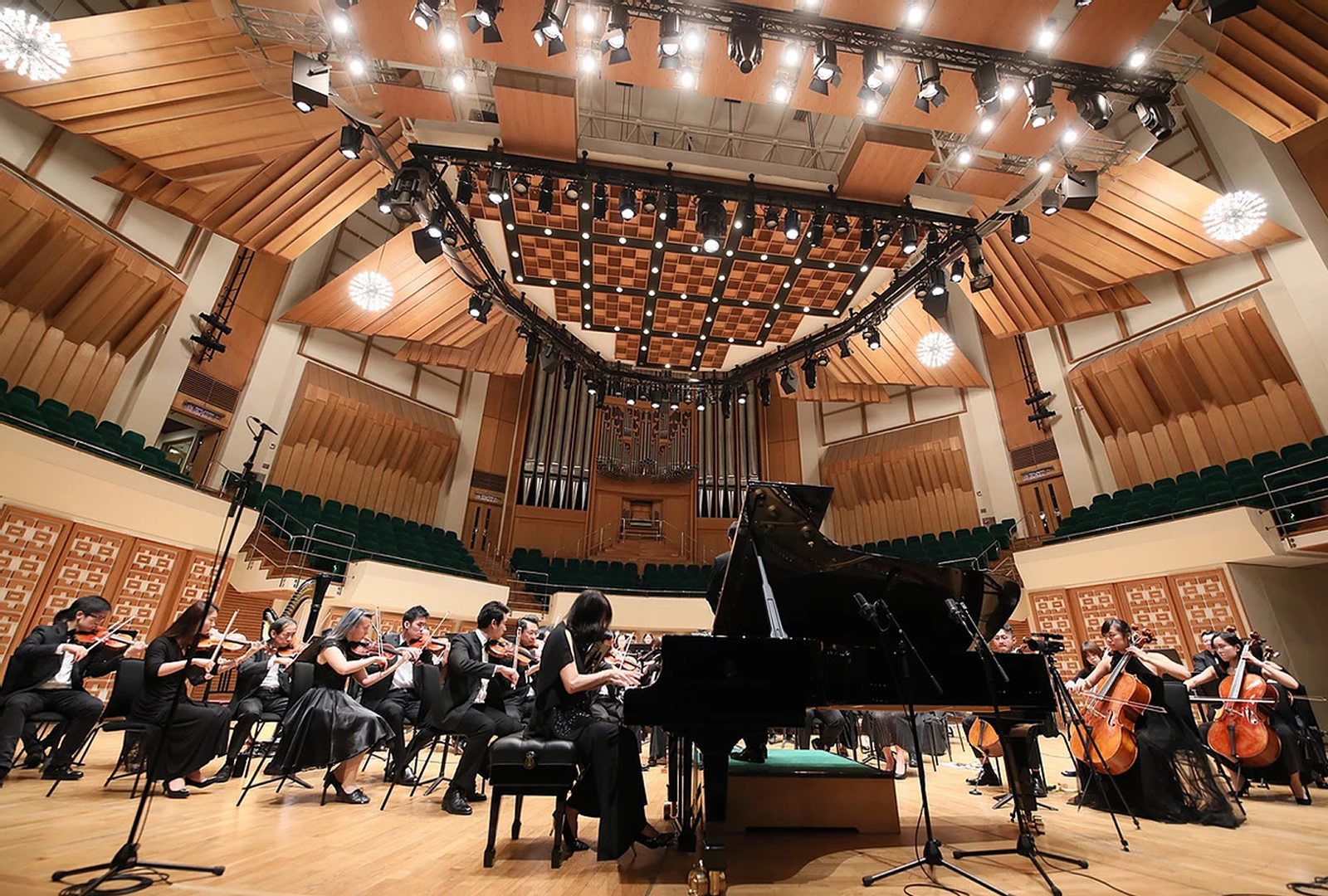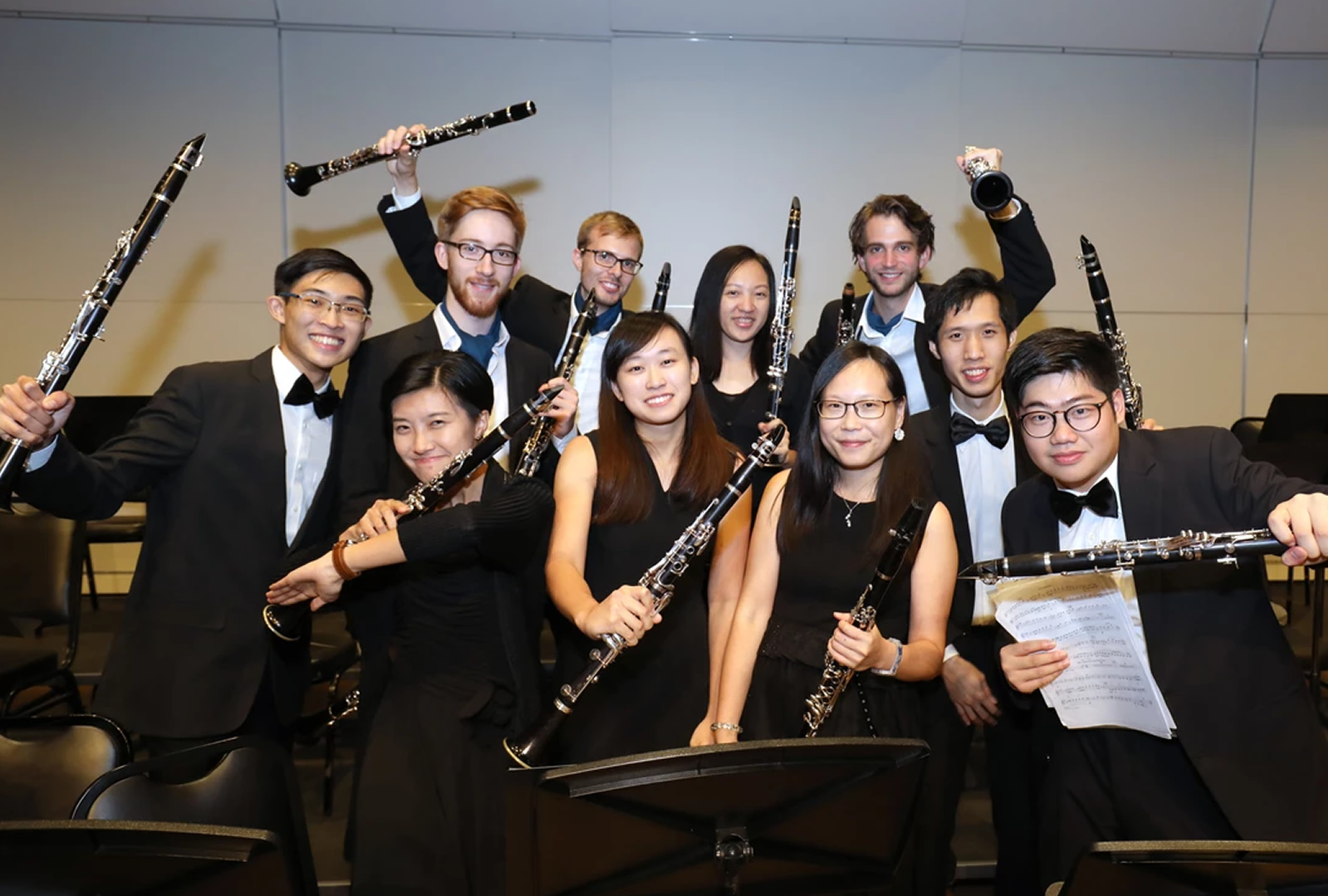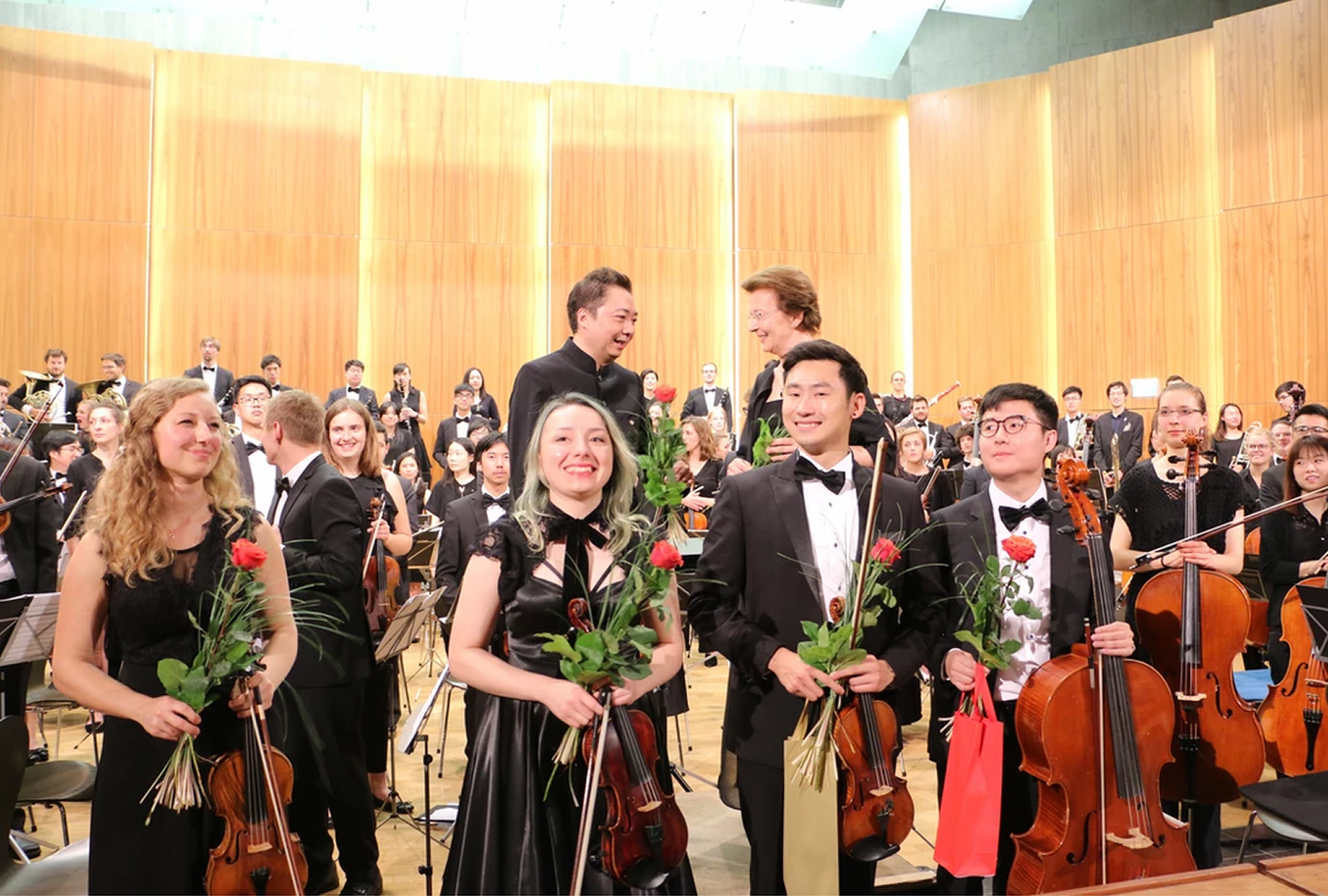 The Orchestra has brought joyous tunes to the campus, including the performance at the PolyU 80th Anniversary Launch Ceremony – A Prelude to the Celebrations, and a flash mob performance of the Happy Birthday variations on campus. The Orchestra also performed a wide range of repertoire. It presented its own chamber concert, performed film music at the Opening Ceremony of European Film Festival and collaborated with famous folk singer Albert Au at his Charity Concert 2018.
Looking to the future, the PolyU Orchestra will continue its plan set on exchange programmes, it will also maintain its long-term collaboration with eminent artists and art groups for the development of the Orchestra and to present diversified music programmes on campus.