PolyU Orchestra • Music Connects – Baroque Concerto Series – Keyboard Concerto No 4 in A major, BWV 1055
All Programmes
Highlights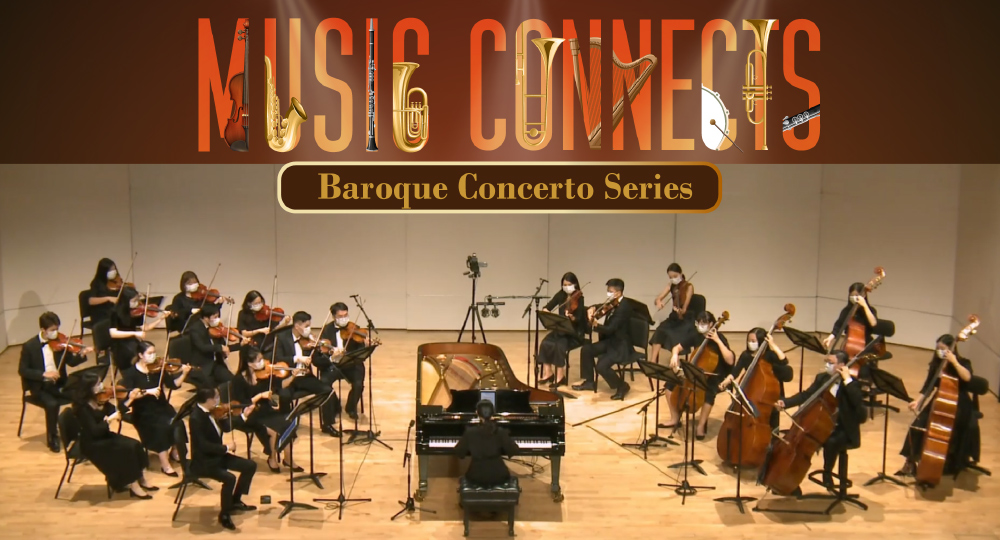 Organiser

Culture Promotion Committee
Summary
Baroque Concerto series
Johann Sebastian Bach︳Keyboard Concerto No 4 in A major, BWV 1055
I Allegro
II Larghetto
III Allegro ma non tanto
Piano Solo:
Shirley Lo Tsz-kei
Student, School of Nursing
Writing concertos for keyboard was not as popular among Baroque composers as for violin or wind instruments. Presumably the tone of the harpsichord, the main keyboard instrument of the time, was not easy to highlight in ensemble playing. However, Bach set a precedent for transcribing concertos that were originally written for various other instruments into keyboard concertos, implementing the art of orchestration and harmony to bring the harpsichord – usually an accompanying instrument providing figured bass – to the fore as a solo instrument, and laying the foundation for piano concertos in the future.
Bach wrote the Keyboard Concerto in A major while he was the director of the Leipzig student ensemble, the Collegium Musicum. A flowing melody flourishes in the first movement, the slow second movement is in dance form, and the whole piece concludes with the beauty and briskness of the third movement.
鍵盤協奏曲在巴洛克時期並未像小提琴或管樂協奏曲受到作曲家重視,推測原因為當時的鍵盤樂器—大鍵琴音色不易在合奏中突出。然而巴赫為之開啟先例,改編多首之前為不同樂器所作的協奏曲,運用配器、和聲讓大鍵琴從數字低音伴奏躍身協奏曲獨奏,並為後來的鋼琴協奏曲奠定基礎。
A大調鍵盤協奏曲於巴赫在萊比錫擔任音樂協會總監時所寫。歌唱般的旋律於第一樂章流瀉而出,緩板的第二樂章由舞曲形式譜寫,整曲在優美輕快的第三樂章劃下句點。