Digital Future Challenge Ideation Gala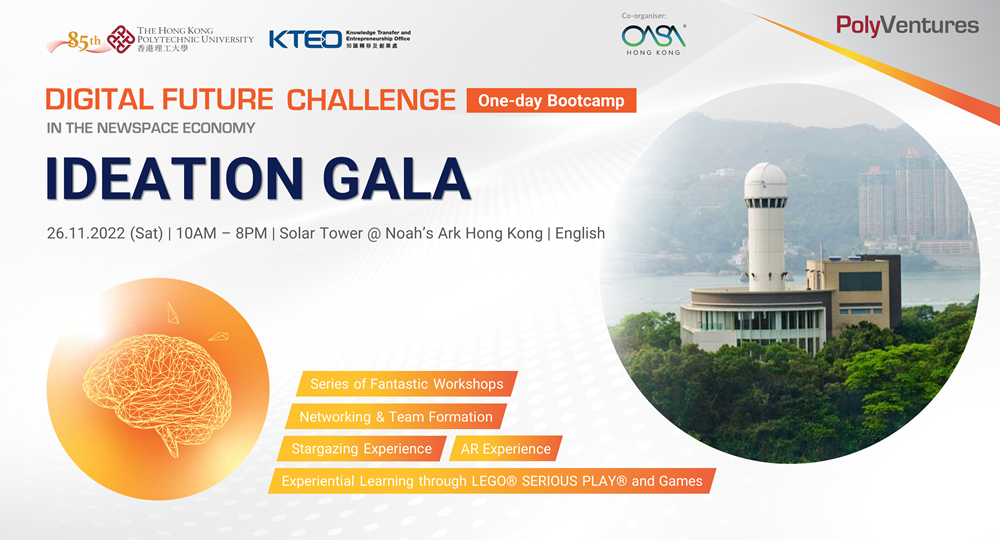 Organiser

Knowledge Transfer and Entrepreneurship Office

Venue

Solar Tower @ Noah's Ark Hong Kong
Summary
In partnership with Orion Astropreneur Space Academy (OASA), Digital Future Challenge in The NewSpace Economy is a start-up ideation competition for students, alumni and industrialists to team up and come up with digital-tech ideas and business model for the future, with particular application in the NewSpace Economy. The competition aims to:
Source impactful innovations for the future
Catalyse inter-disciplinary team formation and business and technology integration through the entrepreneurship competition process
The Ideation Gala is the key event of the competition. During the one-day bootcamp, we will have our participants stayed together to meet each other, hopefully form inter-disciplinary teams, learn through exciting activities and fantastic workshops like stargazing, LEGO® SERIOUS PLAY® and treasure hunt.
Join us and equip yourself before the project submission. Seats are limited!
Rundown: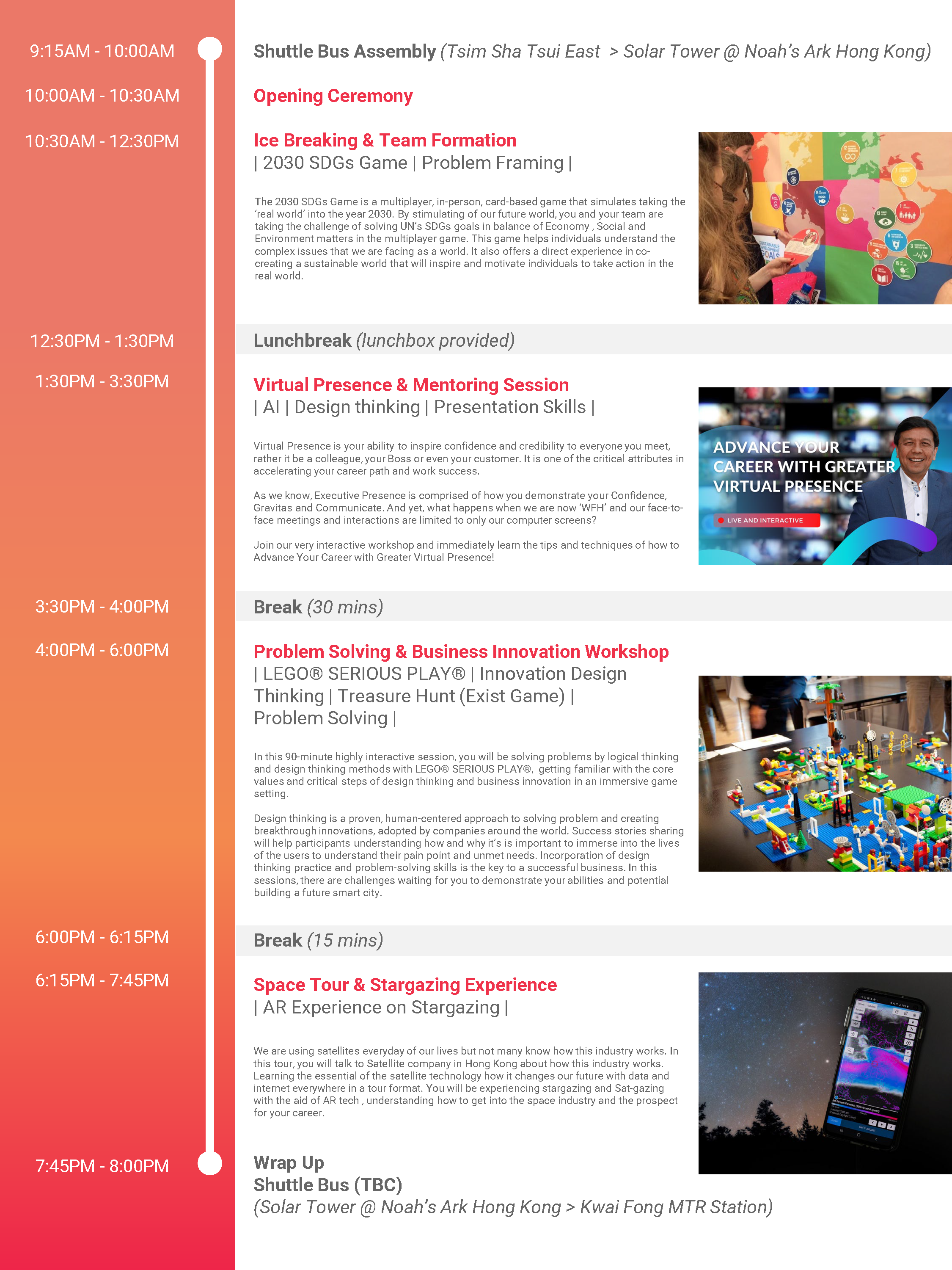 Language:
English
Notes:
Seats are limited and priority will be given to PolyU/ HKCC/ SPEED current students while other applicants will be on the waitlist.
Successful applicants will be notified via email and phone call individually. 
Unsuccessful applicants are still welcome to submit their team list and projects by 30 Nov 2022 (Wed), 1PM.
In alignment with the latest epidemic prevention regulations, the Gala venue, Noah's Ark Hong Kong (including Solar Villas and Solar Tower) implements the special precautionary measures. All requirements for catering operations there are subject to HKSAR Government regulations. For the updated information of 'Vaccine Pass' arrangements, please refer to www.coronavirus.gov.hk .