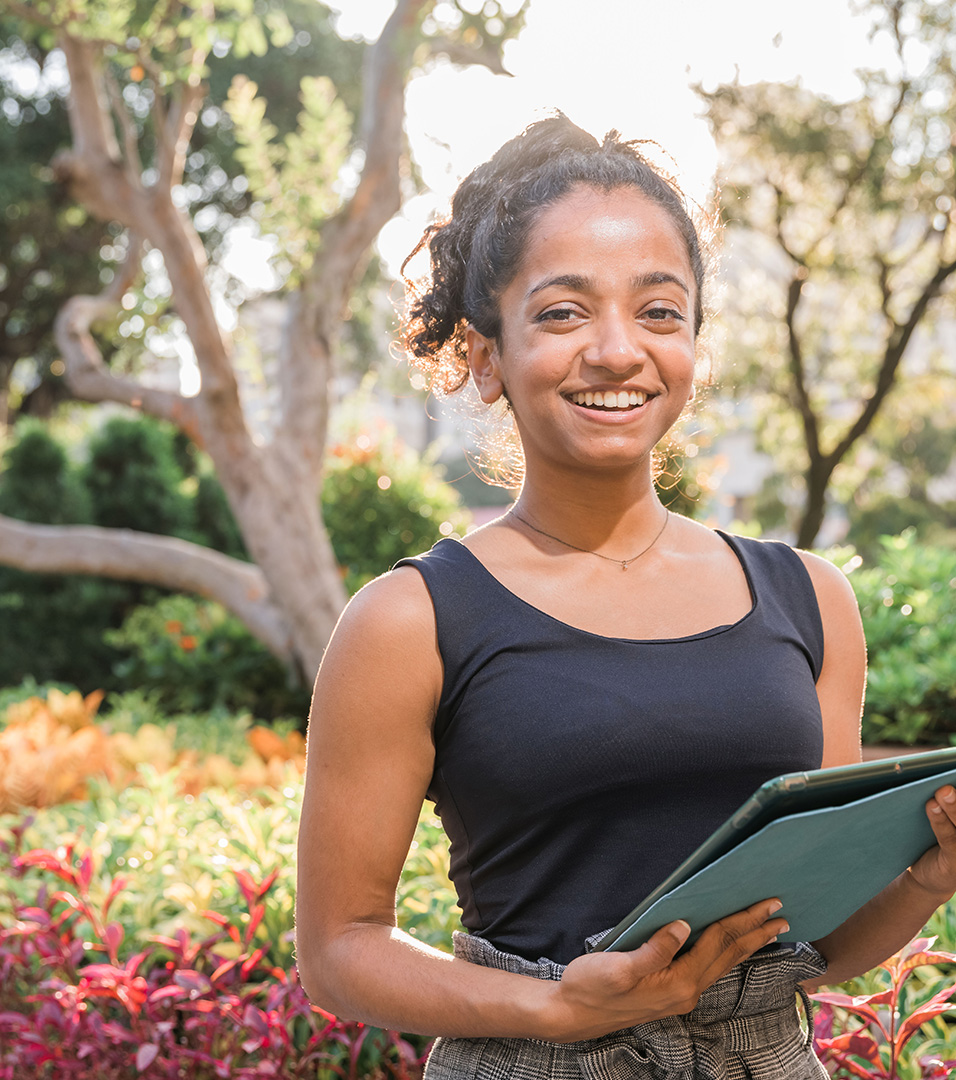 An energetic and inspiring environment
"Hall life at PolyU has provided me with the opportunity to meet so many different people from various cultures and backgrounds. I love being in such an energetic environment and communicating with people my age.
During my university life, I've also had the privilege to take part in various extracurricular activities alongside my studies. In my second year, my friends and I helped form the South Asian society at PolyU to represent different cultures within the university better. This valuable experience taught me how to navigate different challenges and to constantly keep pushing to make things work."
Jo-Ann Rose Sanu (Year 4)
Faculty of Business
India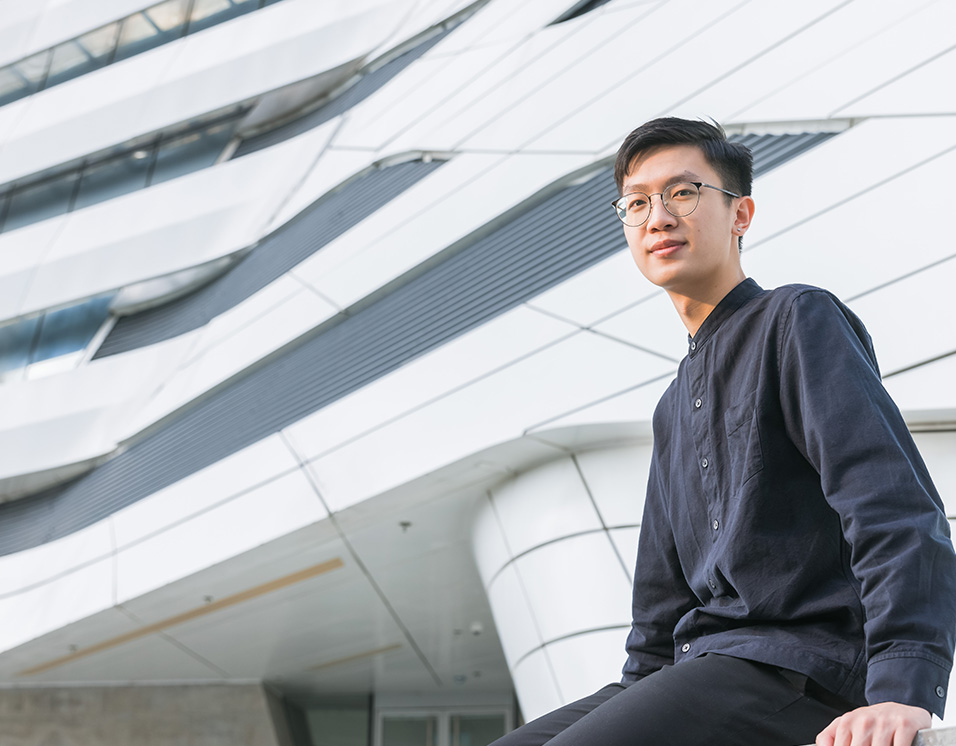 An inspiring education in design
"As a design student, I've been trained to be sensitive and curious about my surroundings. The courses and support from PolyU's School of Design (SD) have truly prepared me with the abilities needed to become an outstanding designer.
I plan to specialise in user experience (UX) design when I graduate from PolyU. I'm glad that the courses at SD are so comprehensive and inspiring, with the professors nurturing students to be open-minded learners, which is crucial for the UX field. Besides this, studying at SD has also provided me with the necessary academic resources and precious connections in the industry to pursue a career focusing on UX."
Fang Jen-hung Justin (Year 3)
School of Design
Taiwan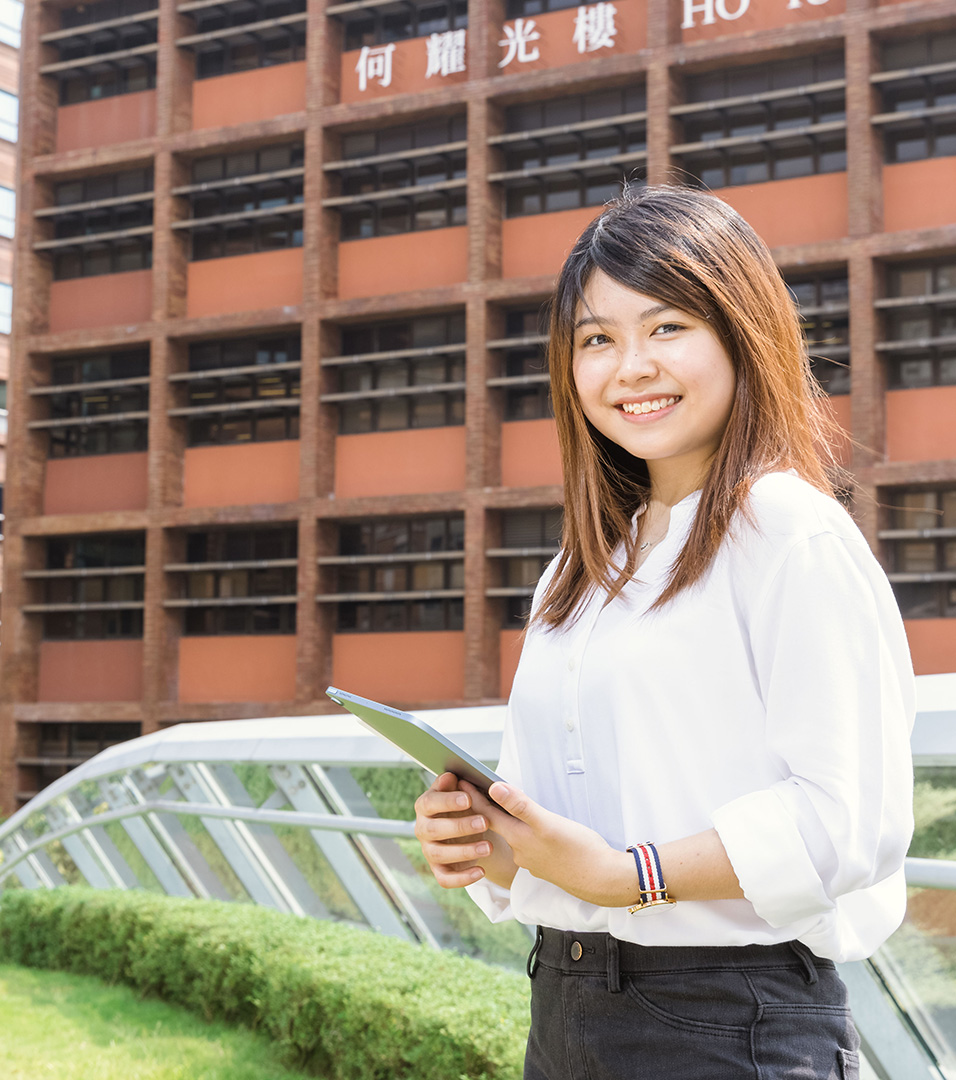 Serving those in need for the betterment of society
"Participating in PolyU's service-learning scheme provided me with invaluable experience in serving the community. It showed me the importance of empathy and thinking about others, and taught me how to be a decent team player and a caring leader. I was also able to collaborate with people from different countries, developing my ability to work with others internationally. I'm grateful for the opportunity to contribute to our society through this meaningful programme.
I believe that by teaching me expert knowledge in my chosen field of biomedical engineering, and by providing me with first-hand experience in serving our society, PolyU has prepared me well to succeed in the future."
Ho Cheuk-yiu Cherrie (Year 3)
Faculty of Engineering
Hong Kong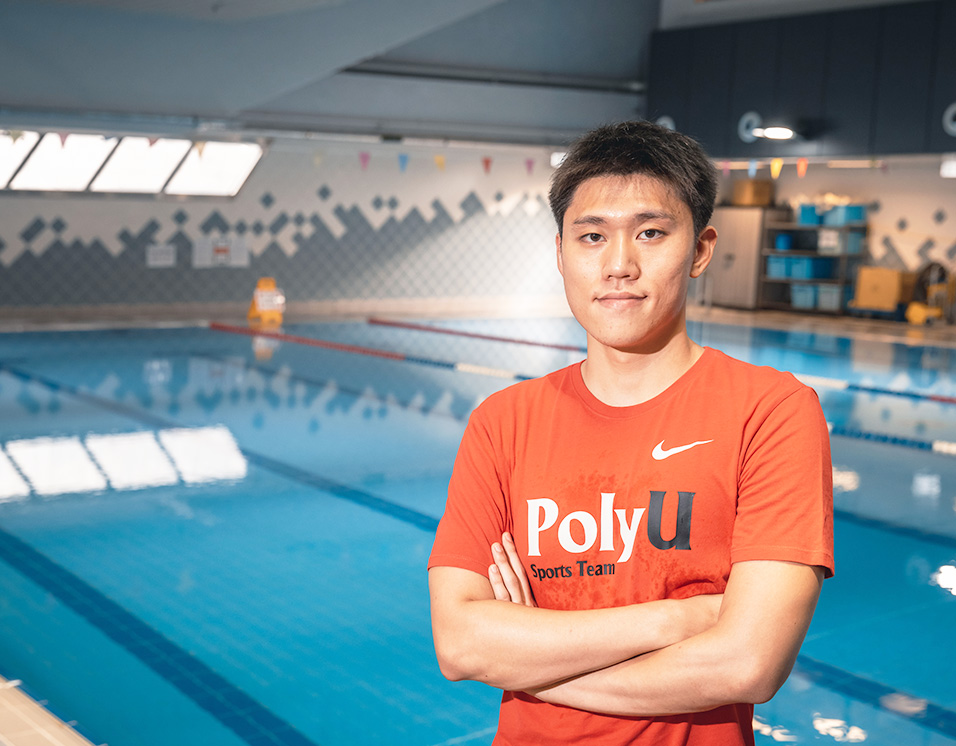 A supportive and caring sports family
"The PolyU sports team is one big family. My seniors provide me with great advice when I face challenges in my academic studies or swimming. More than that, the Department of Rehabilitation Sciences is currently working with the swimming team, using innovative technology to calculate the force of each stroke and perform stroke analysis on our swimmers. The experience I've had at PolyU has been unique, pushing me to become better and faster!
In the future, by building upon the valuable knowledge I gained during my time at PolyU, I hope to educate young and elite athletes to prevent injuries and improve their performance with the use of technology and my knowledge on biomechanics."
Ng Yu-hin Michael (Year 4)
Faculty of Health and Social Sciences
Hong Kong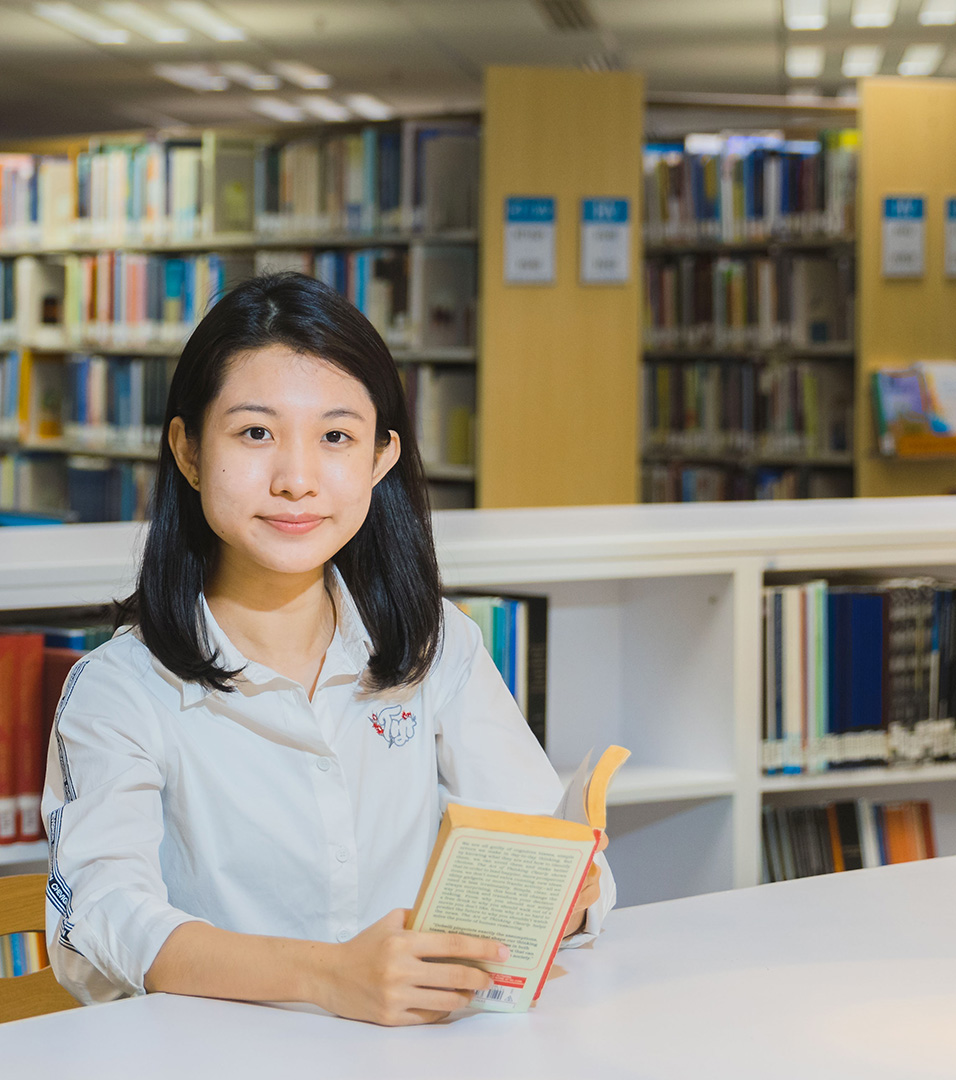 A diverse learning experience that broadens horizons
"I've appreciated studying various CAR (Cluster Area Requirements) subjects, which has allowed me to gain knowledge in different fields. I have taken some great classes in ancient math, thinking styles, fine art and statistics that I had not had much exposure to and this has enriched my school life by adding diversity and new perspectives to what I have learnt in my Humanities major.
My participation in diverse academic and extracurricular experiences at PolyU has motivated me to expand my interests and become a more flexible and responsive person."
Kwan Hoi-nam Helen (Year 4)
Faculty of Humanities
Hong Kong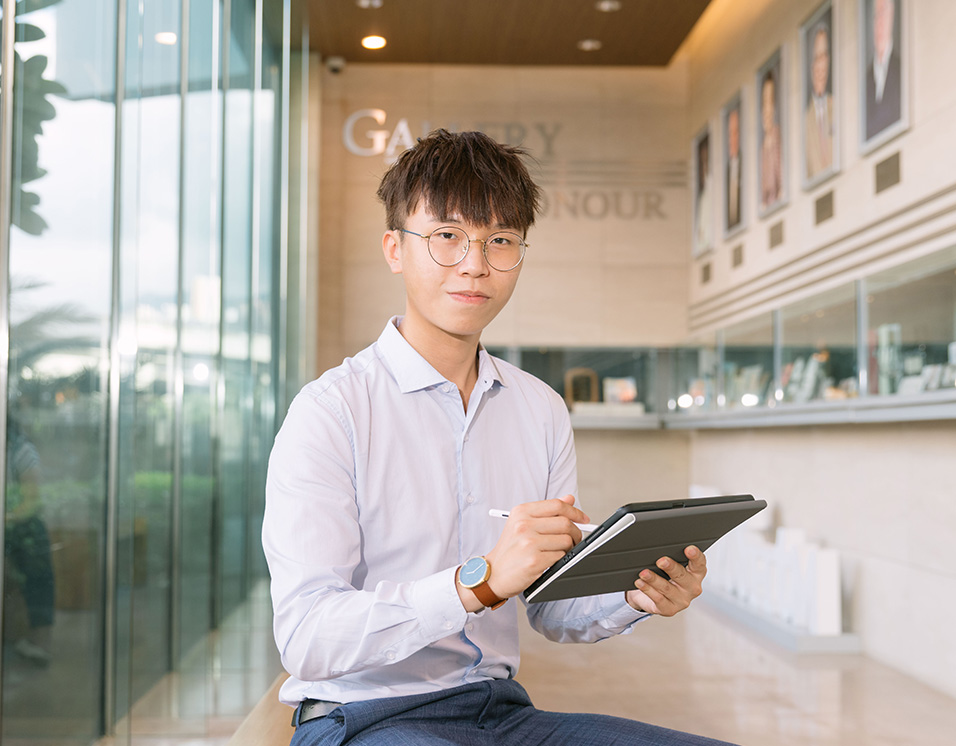 Valuable exposure to the world of work
"The School of Hotel and Tourism Management provides plenty of opportunities for students to get in touch with the tourism industry, from guest speakers to mentoring programmes. In this way, students can relate to the actual world of work instead of just learning abstract theories from a textbook.
In particular, the mandatory 6-month internship helped me develop the right mindset and personality as a hotelier. It enabled me to appreciate better how a hotel runs in practice and enhanced my hospitality competence. Such useful experiences provided by the University allow students to discover their potential and forge their career paths."
Ng Cheuk-kiu (Year 4)
School of Hotel and Tourism Management
Hong Kong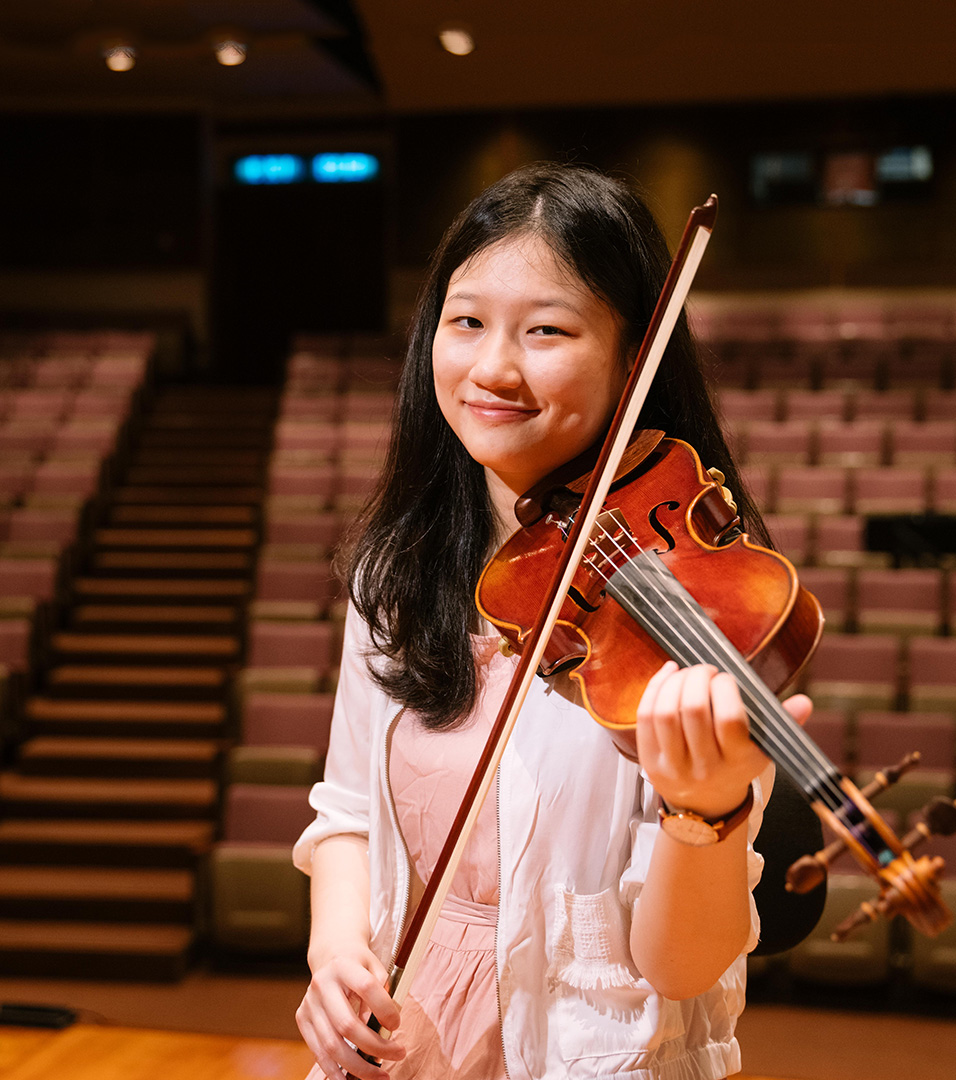 Harnessing the power of collaboration
"Joining the PolyU orchestra has been one of the greatest experiences of my university life. Prior to joining, I played the violin on my own, but after becoming a part of the orchestra I learnt the importance of collaboration. The whole orchestra is a big team, in which we all work and practise together to ensure our individual contributions merge harmoniously to produce a single piece of music, which is a hugely rewarding and fulfilling experience.
I'm also grateful to have joined PolyU's Undergraduate Research and Innovation Scheme, in which I am required to conduct independent research under the guidance of a supervisor, greatly enhancing my research competence and equipping me with the skills I need to pursue graduate studies."
Mao Yi-wei Joey (Year 4)
Faculty of Applied Science and Textiles
Mainland China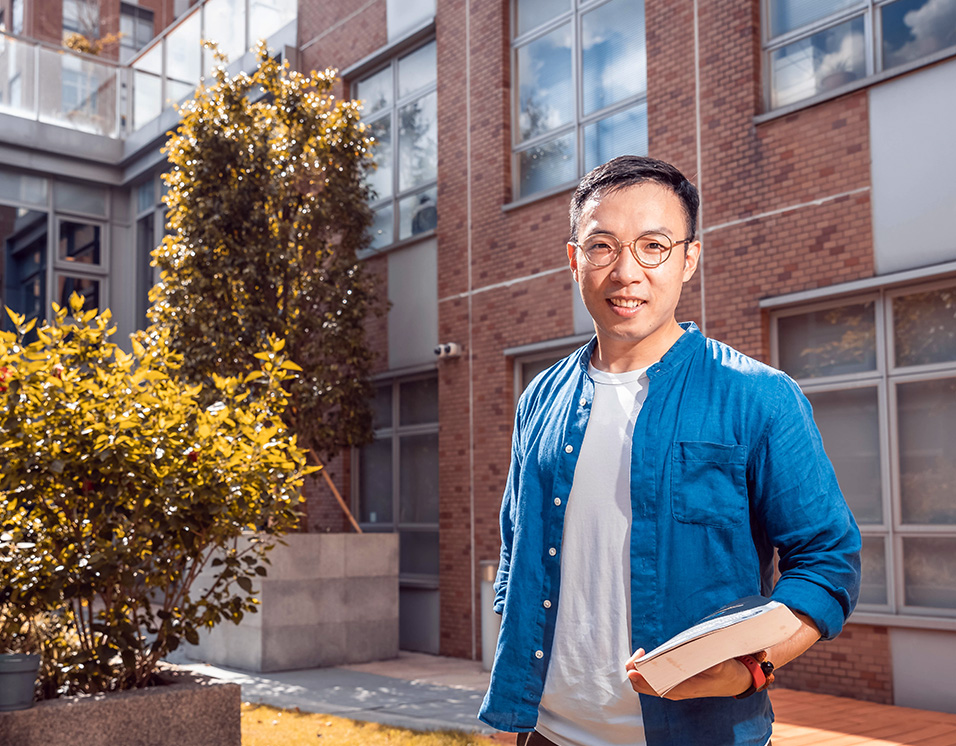 Fulfilling a dream at PolyU
"I always dreamed that one day I could contribute to national space exploration projects. When I saw that a professor from PolyU's Department of Land Surveying and Geo-Informatics (LSGI) was researching this field, I immediately applied for a master's degree at PolyU and furthered my doctoral studies here. I was very fortunate to be accepted by PolyU, and during these years of study, under the guidance of my supervisor, we have been able to participate in the evaluation and selection of the landing area for the national lunar exploration projects, Chang'e-4 and Chang'e-5, and the Mars exploration project, Tianwen-1.
I want to thank my supervisor, LSGI and PolyU for giving me this precious opportunity to fulfil my dream."
Chen Long Brandon (Year 3)
Faculty of Construction and Environment
Mainland China