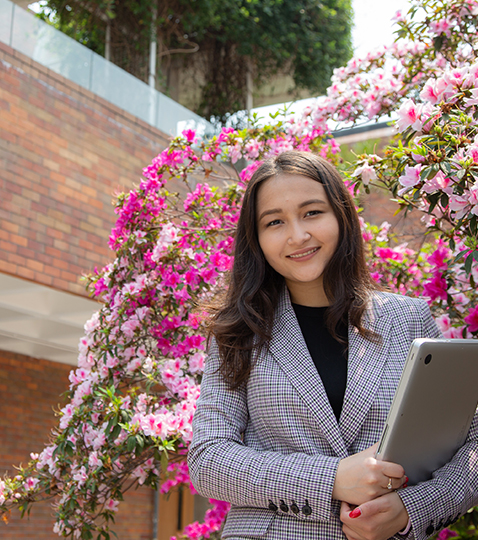 Three words to describe life in PolyU? Learning by helping
PolyU's holistic education builds our professional skills and has enabled me to make a difference to the world. I've had invaluable exposure in my service-learning programme and internships.
My service-learning experience was at a remote part of Hong Kong, where there was no waste management. We promoted ecotourism and encouraged visitors to carry their own waste out. I've also interned with a government fund and at KPMG's management consultancy, as well as helping to run a water treatment project.
I hope to develop a career in business consulting. It's been great since I've had frequent exposure to the industry during my studies.
Madina Kaliyeva (Graduate)
Faculty of Business
Kazakhstan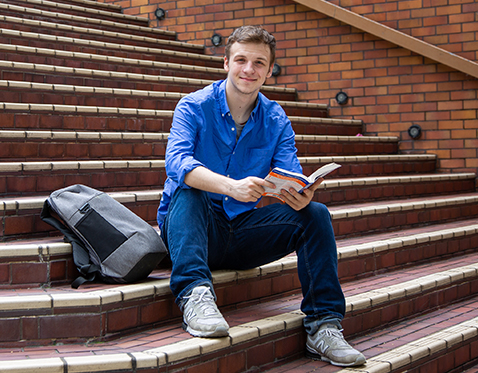 Discover Asia with a new perspective
Having travelled a lot and studied high school in Canada, I was very keen to understand the Asian perspective – and I'm glad I started at PolyU. You'll get amazing cross-cultural exposure at the residence halls and across the campus.
One of my most memorable experiences in PolyU is co-hosting the university's first African Cultural Night with my hall mate. I even did my internship in Valencia, Spain, doing video editing and social media for a company.
PolyU has allowed me to learn and develop in many areas, while broadening my horizons. Growing alongside the university has been a great experience, and I'm excited to see where it'll take me next.
Maciej Nowakowski (Graduate)
Faculty of Humanities
Poland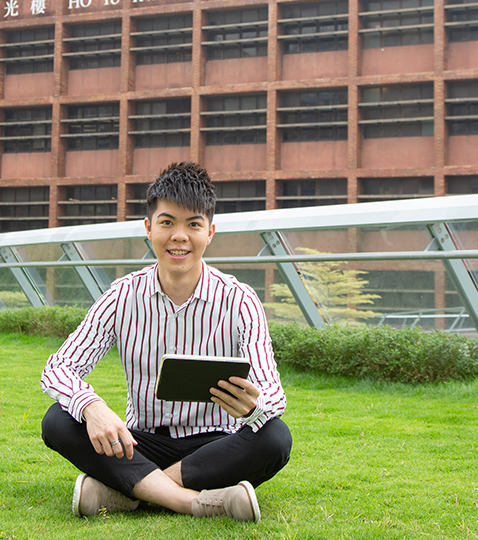 Make a real difference - one community at a time
Studying here allows me to immediately apply what I have learned. The opportunities to touch lives are boundless, and it's not just for the local community – we learn how to make the world a better place too.
During my 6-month service-learning experience in Sri Lanka as a United Nations (UN) university volunteer, I created a toolkit to help the youth understand the UN's sustainable development goals and promoted volunteerism. I also went to Kyrgyzstan to help do eye check-ups for children.
These programmes have helped me learn so much about social conditions. PolyU has made me realise the importance of being a responsible global citizen – for that, I am forever grateful.
YC Wong (Graduate)
Faculty of Health and Social Sciences
Hong Kong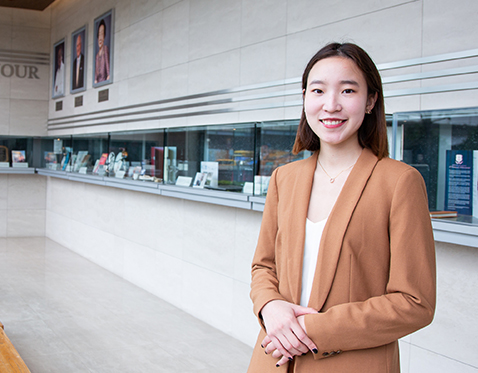 Exposure on the global stage
From my first day at PolyU until now, I was able to plug into the university's global network through volunteer opportunities, leadership programmes and job placements.
My time at PolyU has prepared me for global leadership and my experiences from becoming an English volunteer teacher for local students to connecting students with club managers internationally, gave me immeasurable global exposure.
I was also able to join an 11-month elite management training programme with PolyU's Hotel ICON and just signed a contract to return in July in a senior marketing role upon my graduation.
Amanda Putri Wantono (Graduate)
School of Hotel and Tourism Management
Indonesia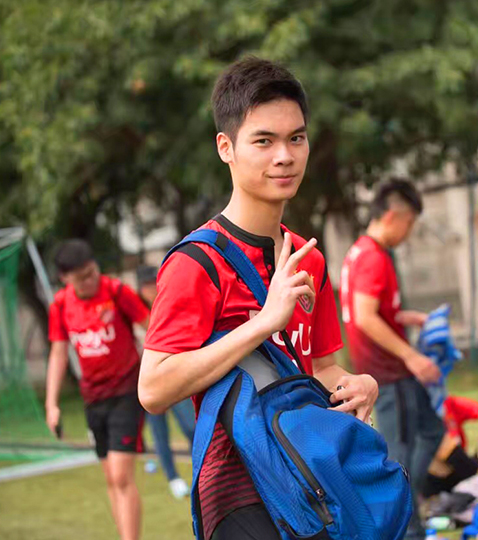 How PolyU laid a solid foundation for my future in earthquake research
I have always wanted to be a civil engineer, focusing on earthquakes and disaster mitigation.
My time at Poly U has spurred me to innovate through research and to make a positive contribution to the world. After all, my desire to contribute to natural disaster mitigation rose after witnessing the destruction caused by the 2008 Wenchuan earthquake.
PolyU has given me an all-rounded education with its well-established curriculum, expert faculty, and global professional network in my chosen field.
One of my most memorable experiences was going on an exchange study programme at the National University of Singapore. I learned advanced construction technologies, made many new friends from around the world and learned to embrace diversity.
PolyU has helped set a solid base for me to grow and advance my knowledge of earthquake engineering. I am positive that I can contribute to society with the knowledge and skills acquired during my PolyU years.
Chen Kai-xin (Graduate)
Faculty of Construction and Environment
Mainland China