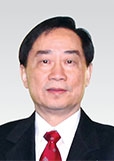 2012 University Fellow
Ir Tsui Tack Kong
Ir Tsui Tack Kong, Managing Director of T.K. Tsui & Associates Limited, is an Authorized Person, a Registered Structural Engineer and Geotechnical Engineer by profession. Graduated from the Hong Kong Technical College, the predecessor of PolyU, with a Diploma in Building in 1959, Ir Tsui obtained a Postgraduate Diploma in Building Science from the University of Liverpool in 1963. After two years' graduate training in the United Kingdom, he returned to Hong Kong in 1964 and worked for the former Public Works Department of the Hong Kong Government and China Light & Power Co. Limited. In 1973, he founded his own consulting firm, T.K. Tsui & Associates Limited. He has over 50 years' experience in the construction field, with more than 300 domestic, commercial and factory buildings successfully completed under his stewardship.
With his wealth of experience in industry, Ir Tsui has served many professional and advisory bodies. He was the first Joint Chairman of the Institution of Structural Engineers, the UK's Hong Kong Branch/Structural Division of The Hong Kong Institute of Engineers (HKIE) in 1979 and was a Council Member of the HKIE in the early 1980s.
With regard to his charity work, Ir Tsui was a Director of Pok Oi Hospital and Yan Oi Tong in 1975 and 1985 respectively, and has served as Honorable Consultant to many non-profit making organizations. With a commitment to nurturing the younger generation, since 2003 he has made generous donations to build four primary schools and a library complex for a technical college in the remote areas of Guizhou province in the Chinese mainland. He has also sponsored students to further their education at universities.
Ir Tsui has also staunchly supported his alma mater over the years. He is a Founding Member and Member of the Board of Directors of the PolyU Development Foundation and has played an active role in various PolyU fundraising events. In 2009, in commemoration of the 50th anniversary of his graduation, he conceived and founded the PolyU "Wall of Pride" in the campus. He has also served as Senior Advisor to the President, bringing his expert advice to various ongoing campus development projects. Through his connections, he has facilitated the implementation of many campus development projects. He was presented with the award of Outstanding PolyU Alumni in 2011. With a big heart to serve, Ir Tsui has set an exemplary example for PolyU students and alumni.
Chairman Yang, University Council Members, President Tong, and Honoured Guests,
It is indeed my great honour to receive this Fellowship from The Hong Kong Polytechnic University.
The basic academic training received in the Hong Kong Technical College, which I graduated in 1959, enabled me to further my professional training in the United Kingdom. It was my keen interest in founding the PolyU Building Association when I returned to Hong Kong, my continuous active involvement in organizing social activities such as local boat trip and annual ball in the Keswick Hall for the Alumni granted me the opportunity to develop my profession and career. In summary, the groundwork established during those days with the Hong Kong Technical College greatly contributed to my success today.
Here, I must thank the teachers of the Hong Kong Technical College who provided me with a fundamental training in Building that subsequently led me through my professional qualifications. I would also like to thank the donors and staff of the Alumni Affairs and Development Office for setting up the "Wall of Pride" which shows the four stages of development of The Hong Kong Polytechnic University, and the staff of the Campus Development Office for completing the student hostel in Ho Man Tin in 2012 for which I was the advisor of the project. Thanks are also due to staff of the Faculty of Construction and Environment for administering my Bursary to FCE students.
Lastly, I must thank my wife and children in allowing me to spend time and give donations to support The Hong Kong Polytechnic University.
Thank you.