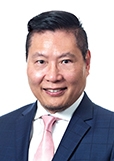 2016 University Fellow
Dr Allen Shi Lop-tak
MH, JP
Dr Allen Shi Lop-tak, Chairman and Founder of Brilliant International Group Limited, is a renowned industrialist. Once the Chairman of Yan Oi Tong Board of Directors and a Councillor of Wong Tai Sin District, Dr Shi was awarded the Medal of Honour by the Hong Kong SAR Government in 2007 for his dedicated community service. He is currently a member of both the Guangzhou Haizhu District Committee and Guangxi Zhuang Autonomous Regional Committee of the Chinese People's Political Consultative Conference. Holding close to 40 public offices simultaneously at present, including Chairman of the Board of Directors, Wong Tai Sin District Healthy and Safe City, Director of Merchants Support for Rehabilitated Offenders Committee, Vice President of The Chinese Manufacturers' Association of Hong Kong, President of Hong Kong Young Industrialists Council Foundation, and Executive Vice President of the Federation of Hong Kong Guangxi Community Organizations, Dr Shi literally spends most of his hours helping those in need.
Dr Shi's affinity with PolyU dates back to 1980 when he graduated from the Hong Kong Polytechnic, the predecessor of PolyU. Dr Shi has been supporting his alma mater over the years. In June 2016, PolyU named a lecture theatre after Dr Shi as a tribute to his ardent support to the University and immense contribution to society.
A fervent lover of equestrian sports, Dr Shi believes horse racing and running a business share the same key to success – one must persist with determination and resilience. This was also his way to jump the hurdles when he first started his own printing empire. As a teenage printing apprentice, Dr Shi experienced a traumatic accident that cost him three fingers. After recovery, he worked in the office of a clothing factory which closed down shortly thereafter. With the hard-earned savings from his wife, Dr Shi opened a printing factory in 1984 and it was not all smooth sailing at first. He had to work from eight in the morning till midnight every day. Being an inquisitive soul, Dr Shi even took part-time courses at night after his long days of work. Till this day, Dr Shi still believes hardship is an inevitable stage on the way to success. Without hardship, persistence and resilience, there will be no reward.
The accident made Dr Shi understand the importance of public awareness of health and safety. He thus volunteered to be the Chairman of the Board of Directors of Wong Tai Sin District Healthy and Safe City, subsidizing half the cost of acquiring automated external defibrillators (AED) in public housing in Wong Tai Sin which was later named an International Safe Community by the World Health Organization.
Chairman Chan, University Council Members, President Tong and Honoured Guests,
Today is an unforgettable day for me. I am most excited to be here to receive this Fellowship from The Hong Kong Polytechnic University. This honour not only recognizes my support for education, but also my dedication to community services. I am filled with joy, amazement and some very mixed feelings. I would like to take this opportunity to share them with you.
Touched: I remember attending the unveiling ceremony of a lecture theatre named after me on PolyU campus last June. Today, PolyU honours me again with the conferment of a Fellowship. I am honoured and touched that many of my friends are here today to witness this moment. This honour will be another force to drive me ahead and serve the University.
Grateful: My understanding of "give" and "receive" has always been about obligation and care. Engaging in community services and supporting education are selfless dedication. I believe "it is more blessed to give than to receive". I am grateful for the opportunity and the ability to help others, which is a form of blessing. I have always embraced the principle of giving back what you gained to society. It is only when you can both "give" and "receive" that you can live a happy and meaningful life.
Nostalgic: I was born and grew up in Hong Kong. I came from an impoverished family and had encountered many difficulties when I founded my own business. I have witnessed and played a part in the economic developments that Hong Kong and the Chinese mainland have undergone. When I look at today's young people, I find that they are very different from those of my own generation. Life had never been easy at that time because of the unfavourable economic environment. Deprived of the chance to have a good education, I had to go along a much bumpier road than today's youngsters. But instead of complaining or giving up, I made good use of my spare time to further my study. I had enrolled in an evening course at the Hong Kong Technical College, the predecessor of PolyU, where I received the education and encouragement needed to build my career. Today, when I manage to have some accomplishment with my business endeavours, it is time to pay back and make contribution to the education sector.
Thankful: My wife and I have been actively engaged in charity works in recent years. For example, we were chairmen of the Board of Directors of Yan Oi Tong; we have participated in community services; set up private community foundation; sponsored community to acquire life-saving devices that treat sudden cardiac arrest (automated external defibrillators); donated scholarships in support of local and mainland university students; and sponsored the Yan Oi Tong Dental Mobile Clinic service. Apart from myself, many business friends also join hands to support community services. Today, I want to share this honour with all of you. Lastly, I want to thank my family for their support; the scholars at PolyU for their support and guidance; my friends for being here today. In particular, I want to thank President Tong. Under his leadership, I am certain that PolyU will continue to nurture more talents, develop more technologies and scale new heights in the years ahead. Thank you very much.