General Nursing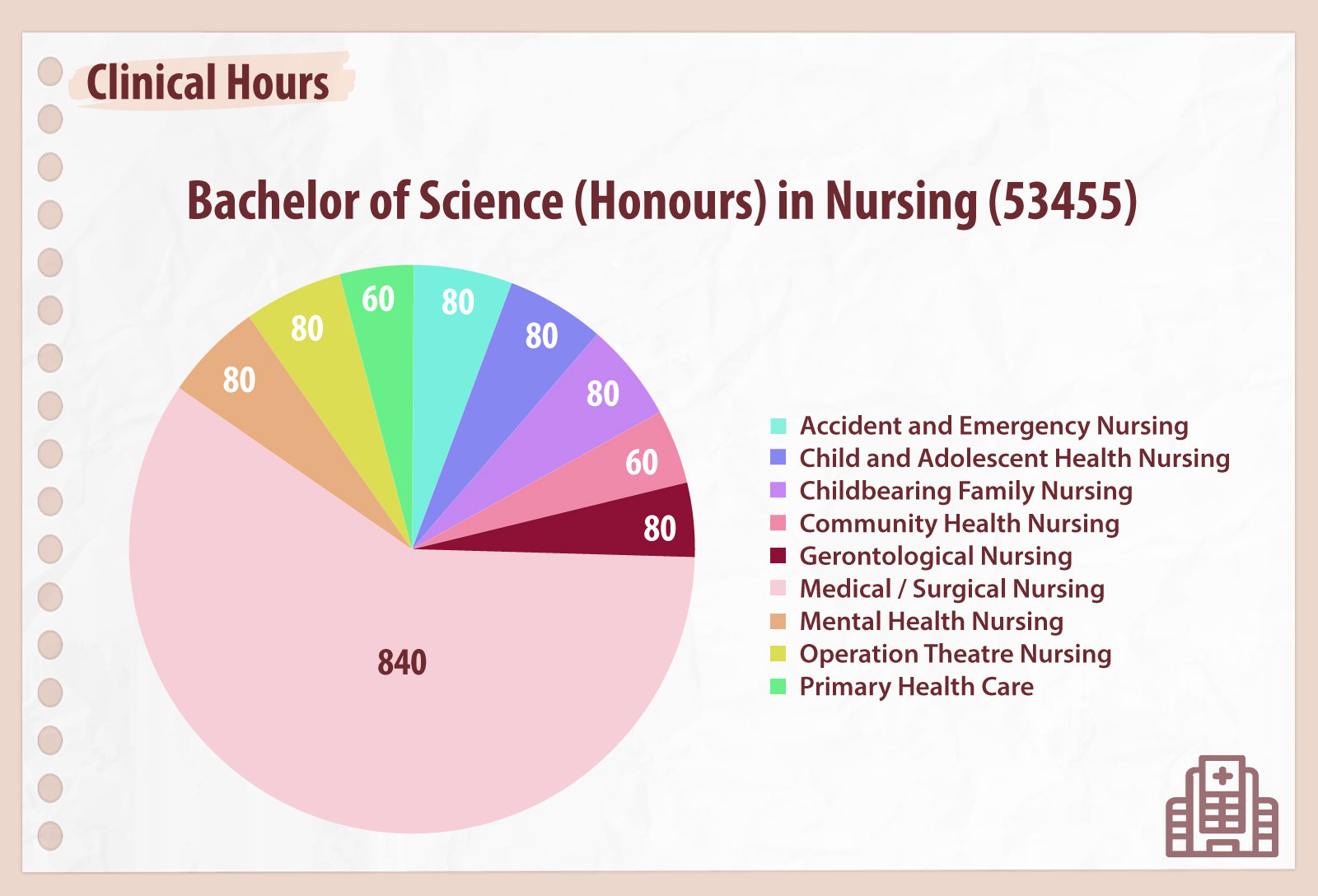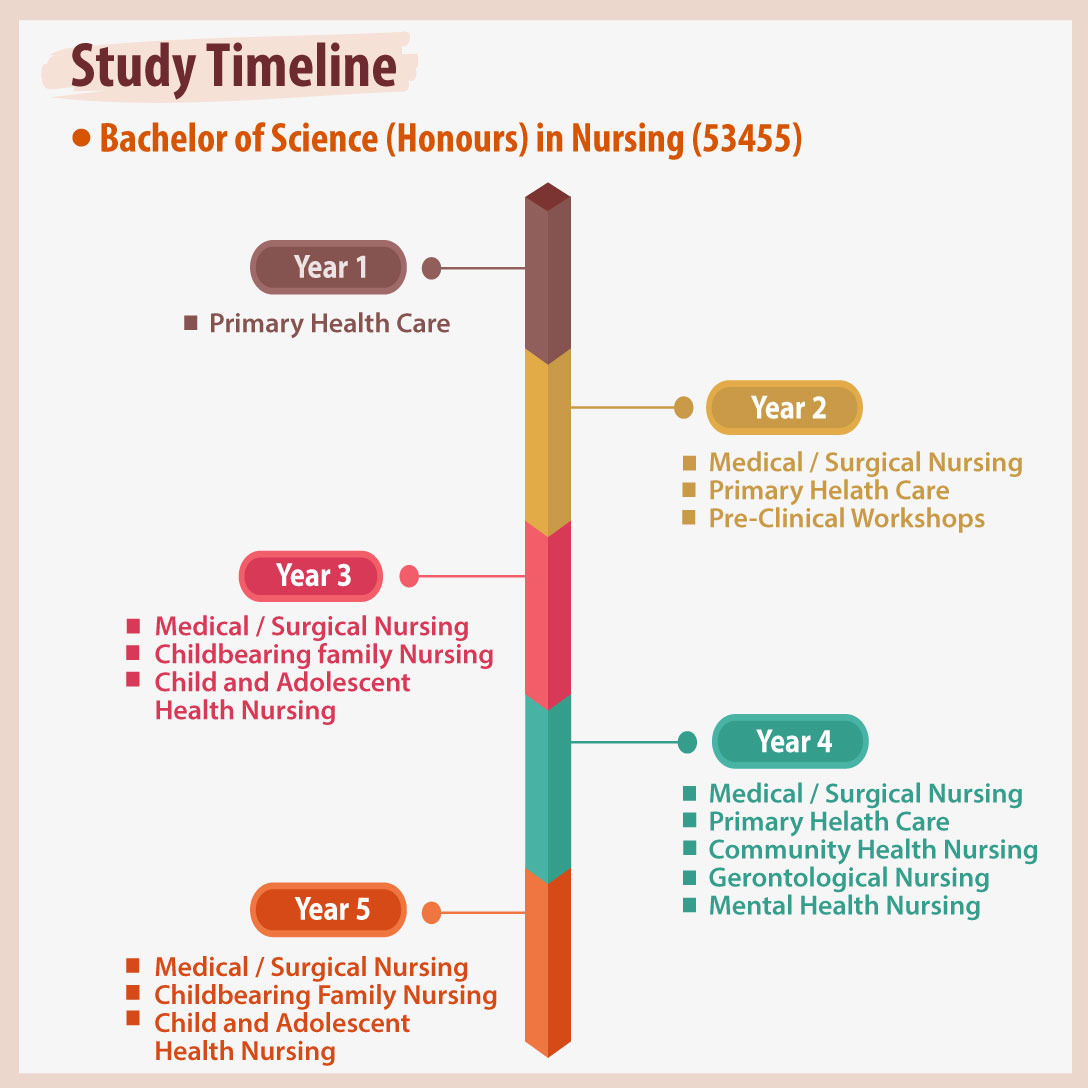 Students learn from different clinical settings and they can have the opportunities to exchange overseas to broaden their horizon. Our state-of-the-art
laboratory equipment
include high fidelity adult and paediatric simulators and simulated wards. The
Hospital Authority
,
Hong Kong Sanatorium & Hospital
, the
Department of Health
and organisations/clinics/hospitals providing primary to tertiary health care services, offer clinical learning opportunities for our students to practice at their venues.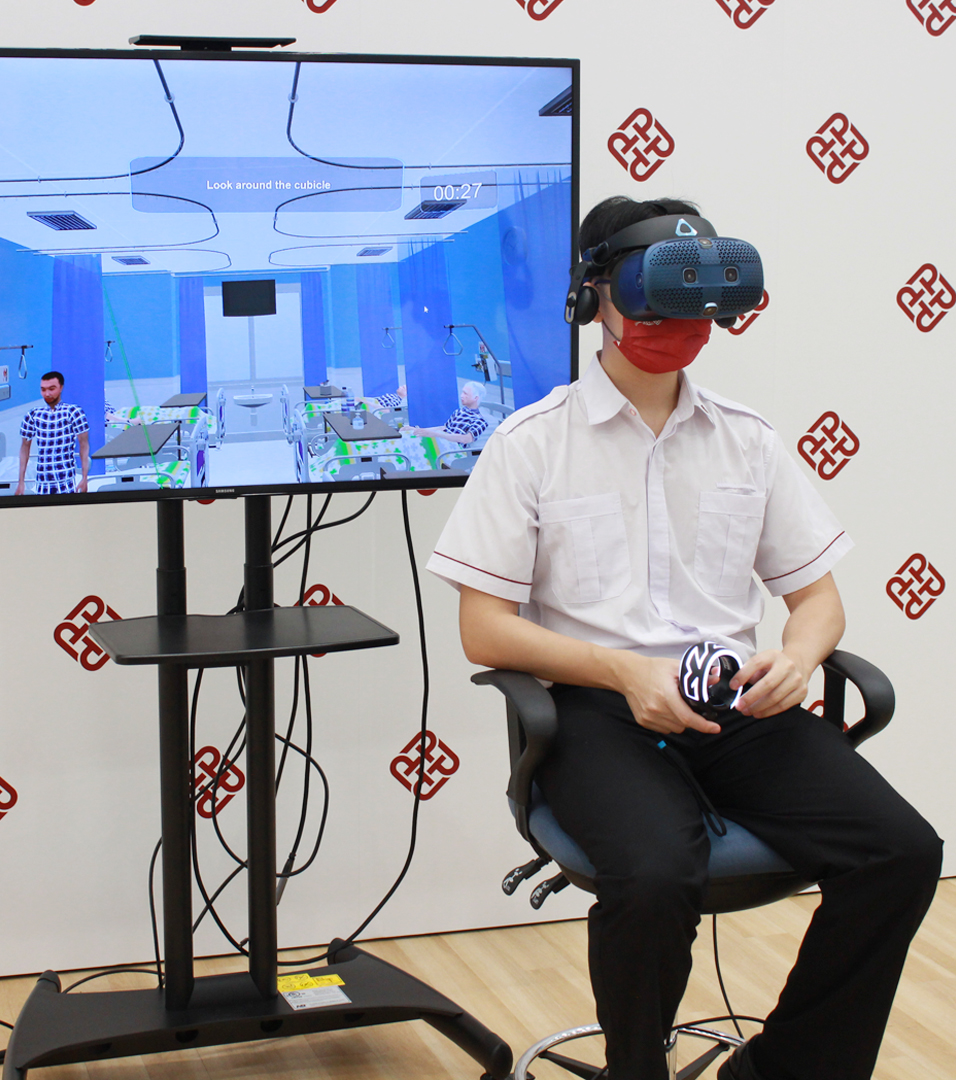 Virtual-reality (VR) learning experience
Virtual Hospital
is an immersive VR-assisted experiential learning system innovated by the School. It includes over 1,200 combinations of randomised situations and multiple choices questions, and mimics real-life multi-bed wards with chaotic, incidental contexts and clinical pitfalls. Students can develop clinical competence, build multitasking skills, and enhance prioritization judgment and effective decision making abilities while practicing in this simulated environment.
Click
here
to view the Virtual Hospital's introduction video.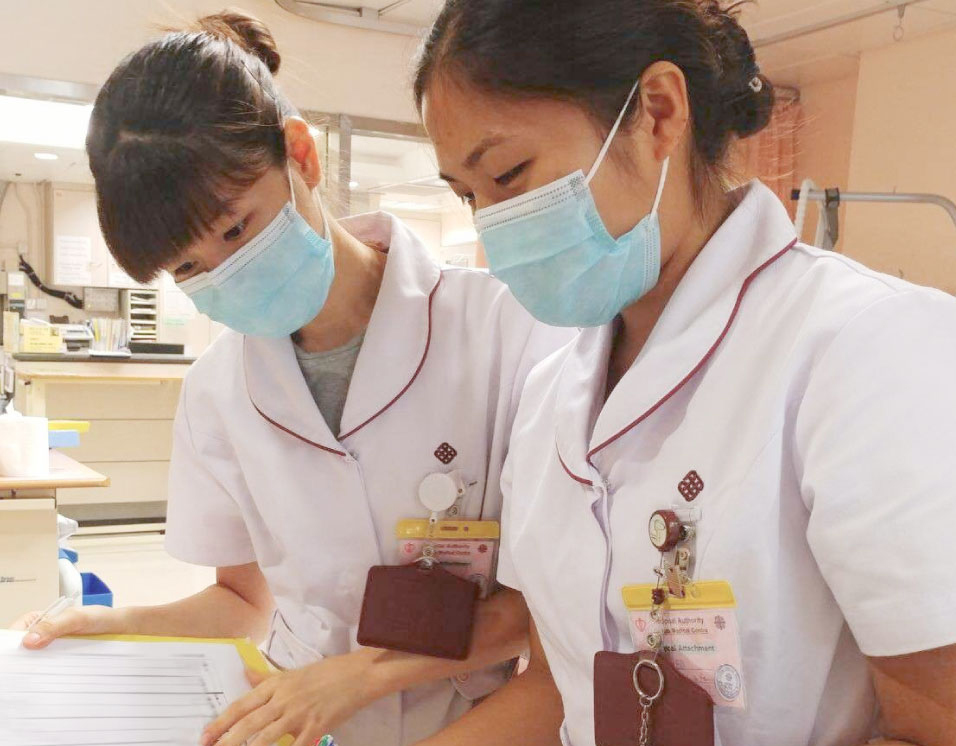 Strengthening clinical reasoning
The clinical reasoning framework is integrated to the subjects throughout the curriculum. This emphasizes on the integration of theoretical and clinical knowledge and its application in clinical settings. It aims to strengthen students' critical thinking and clinical decision-making abilities.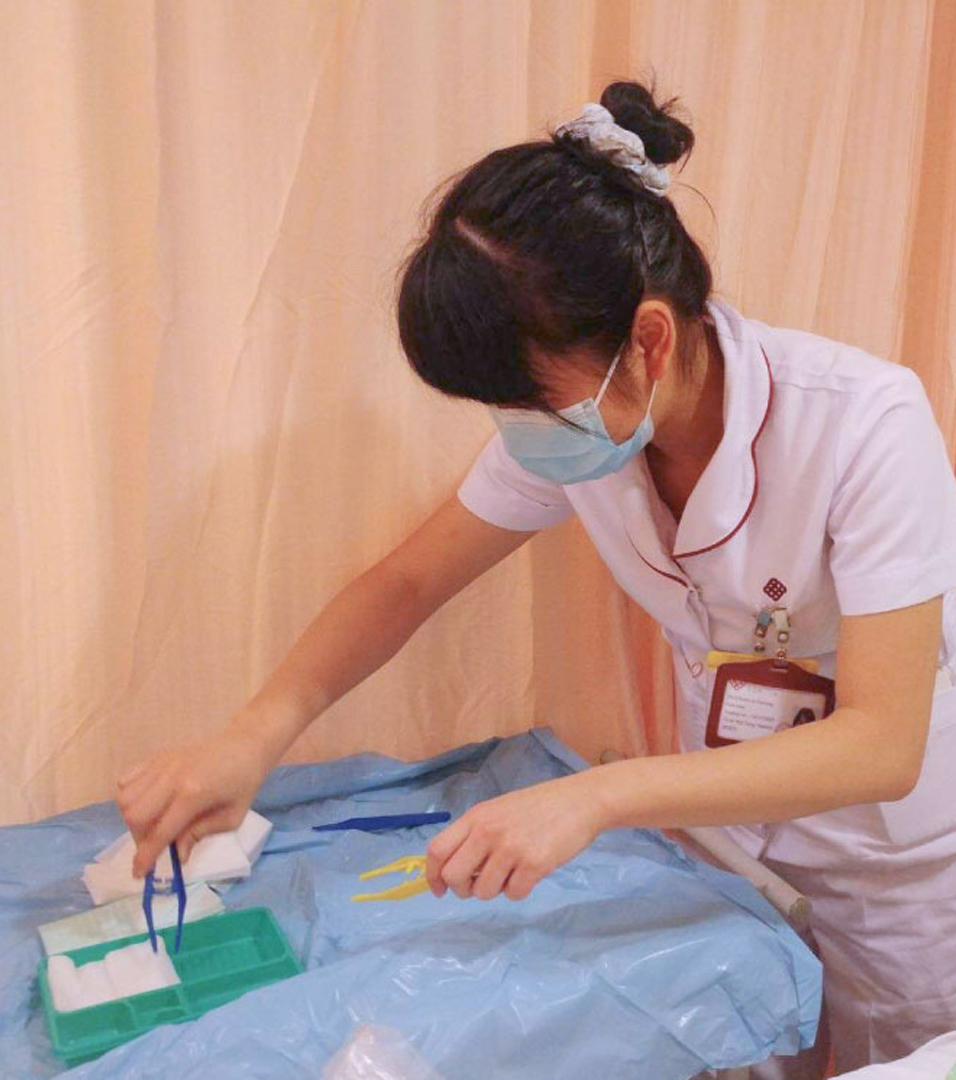 Preparing students for clinical placement
All nursing subjects are linked closely with the clinical placement which starts from year 2 until completion of subjects related to basic nursing care. Prior to the clinical placement, students have an opportunity to participate in the
Pre-clinical Workshops
to sharpen their knowledge and skills.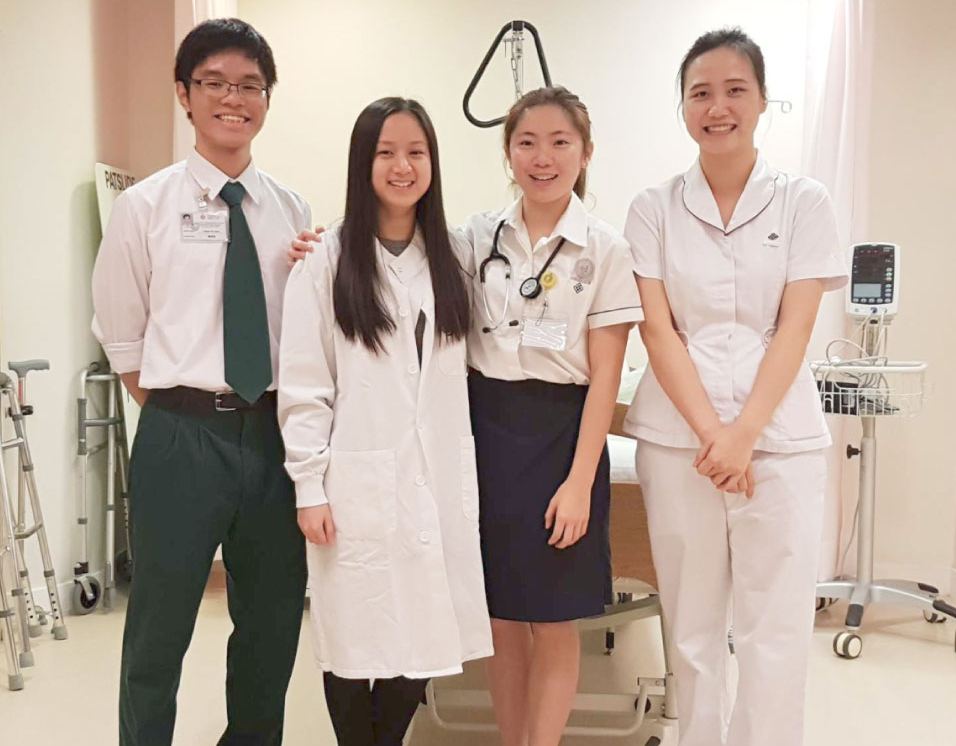 Equipping students for future career
Inter-professional Education
is promoted in classrooms and piloted in simulated wards. Undergraduate students from the
Faculty of Health and Social Science
join in both classroom and extracurricular activities to enhance their communication skills, leadership abilities and develop mutual respect between health care professionals for their future collaborative practices.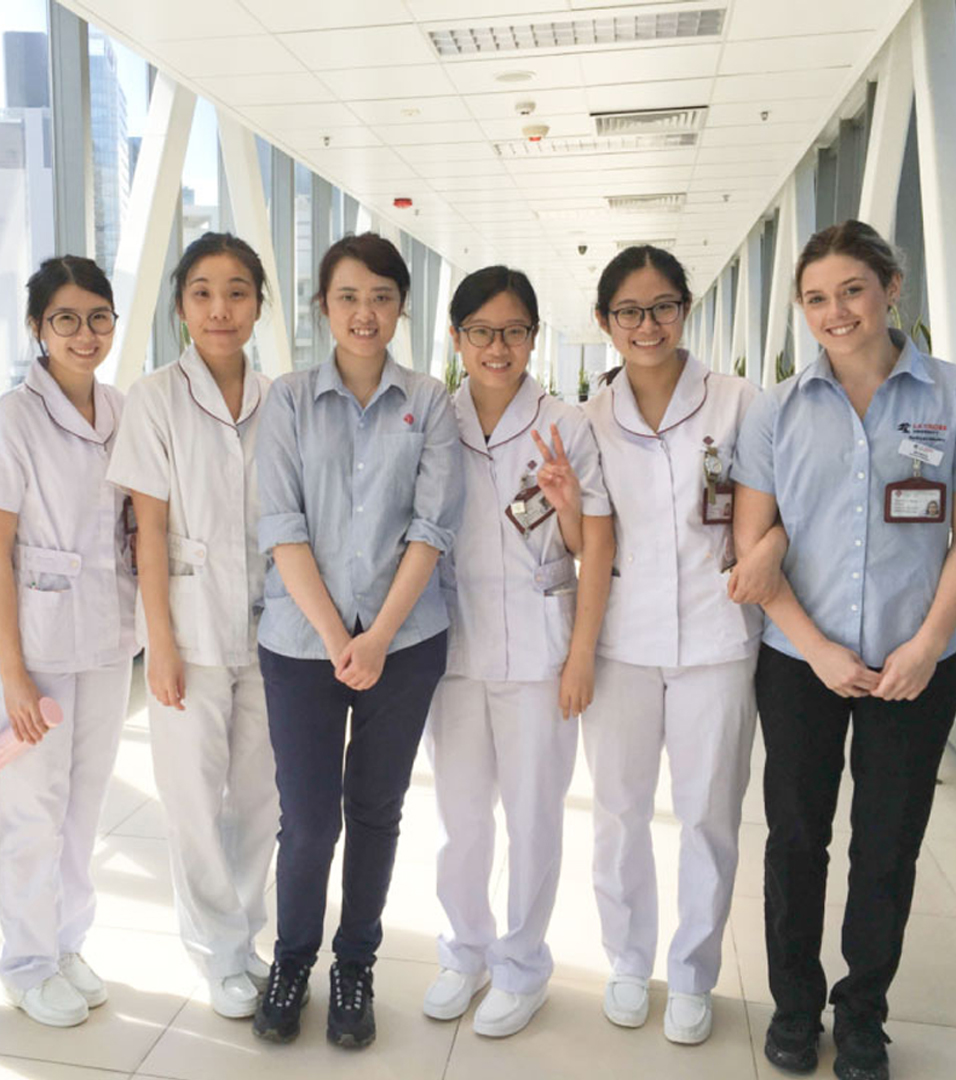 Expanding students' horizon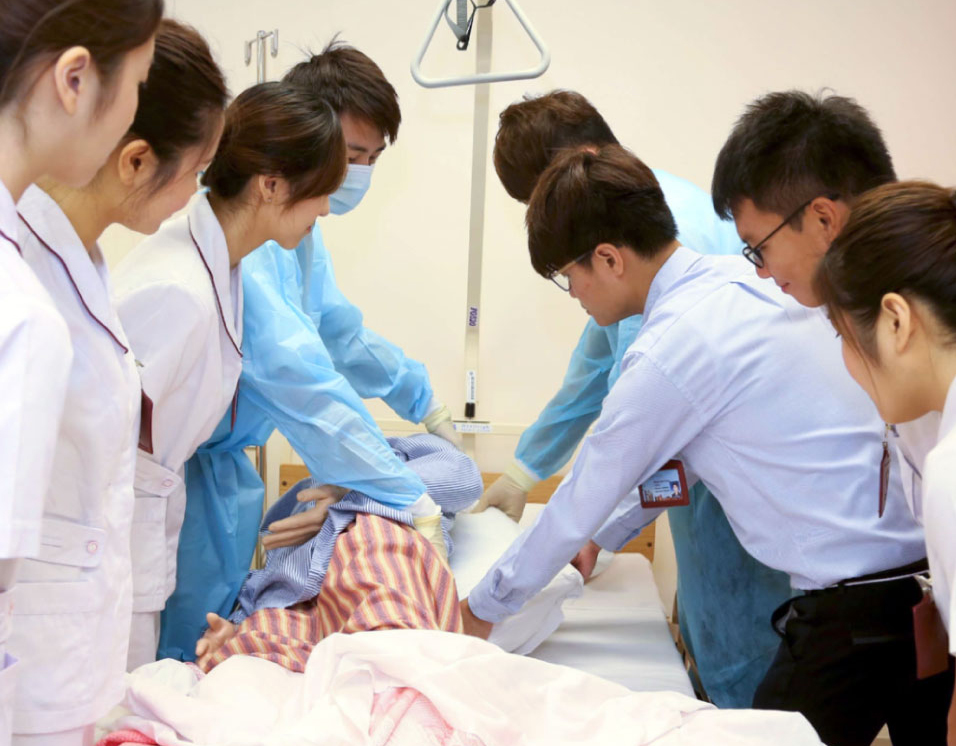 Applying knowledge and developing nursing skills using high fidelity patient simulators
The School pioneered the use of high-fidelity patient simulators in the late 90s. The
Dorothy WONG Intensive Care Laboratory
, which was renovated in 2017, is a fully furnished intensive care unit with state-of-the-art facilities. Simulated clinical experiences are major learning and teaching strategies in all nursing therapeutics subjects.
Simulated Wards
and
Gerontological Nursing Laboratory
are available for students' learning and practice in real-life settings.
Throughout the year two to year three of the studies, our students are supervised by the teaching staff of the School directly or by the clinical teachers nominated by the hospitals as instructors in both subacute and acute settings for medical and surgical nursing. Honorary Clinical Instructors are invited to coach senior year students in specialty placement and during the long consolidation in their final year to bridge the theory and practice gap and to facilitate the transition from students to staff nurses.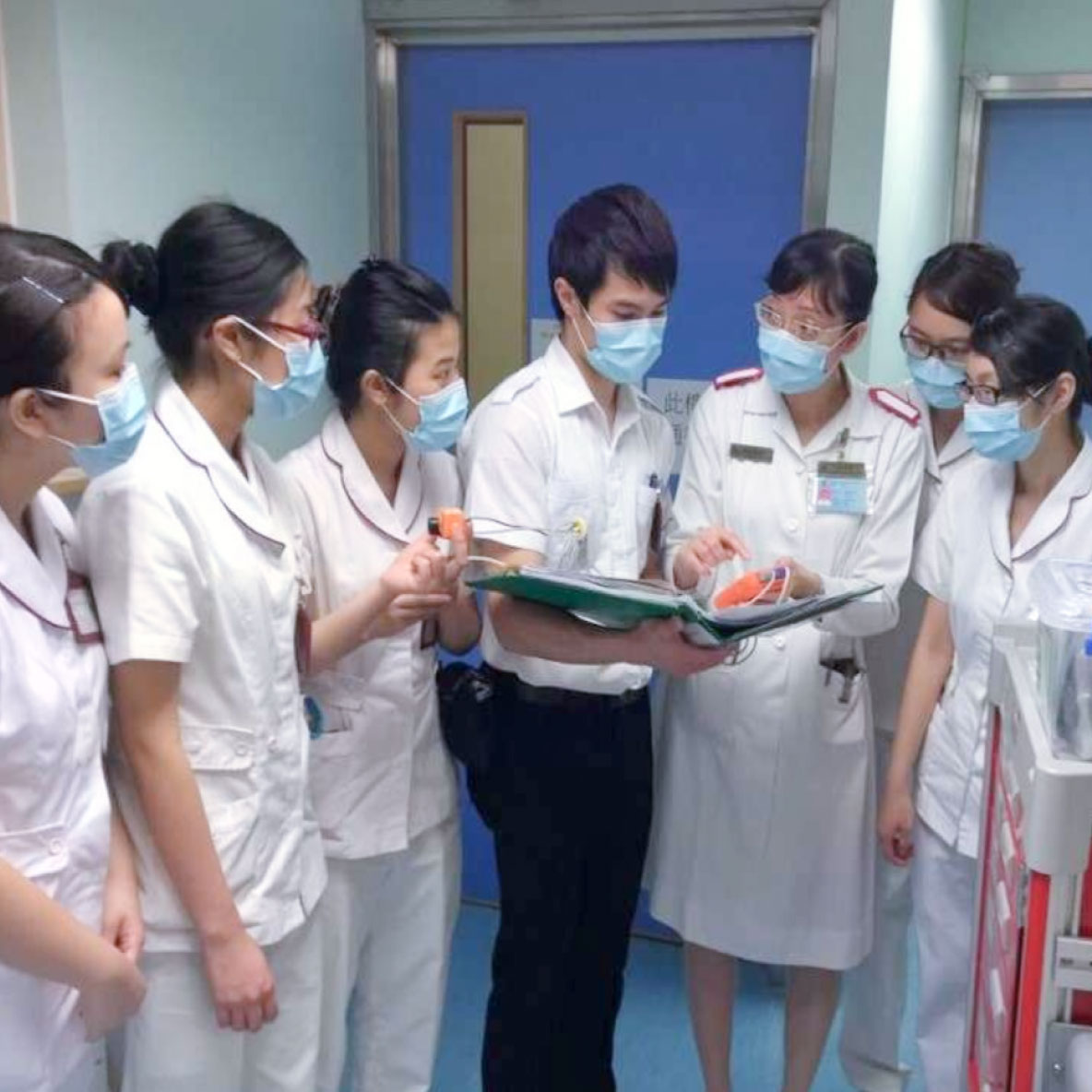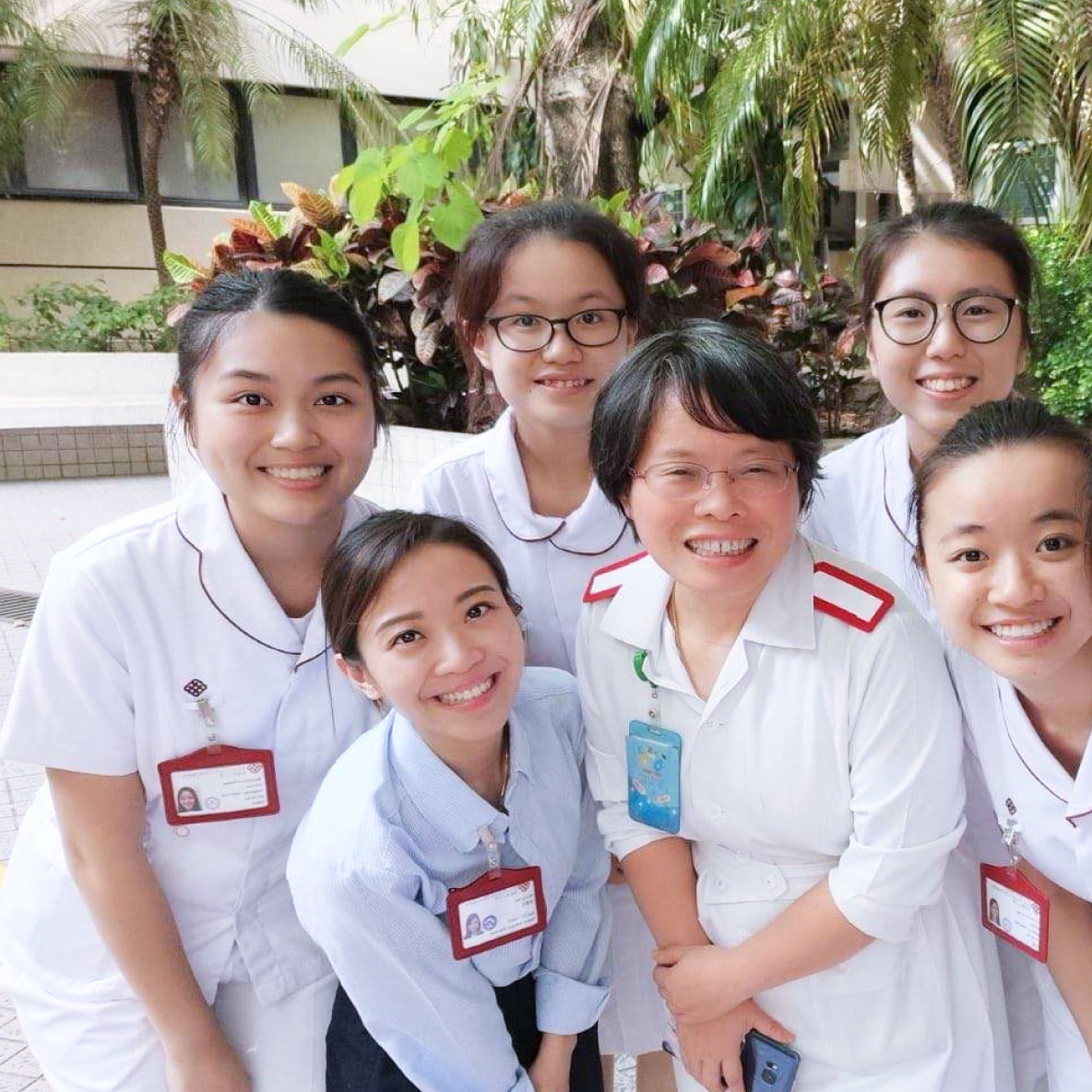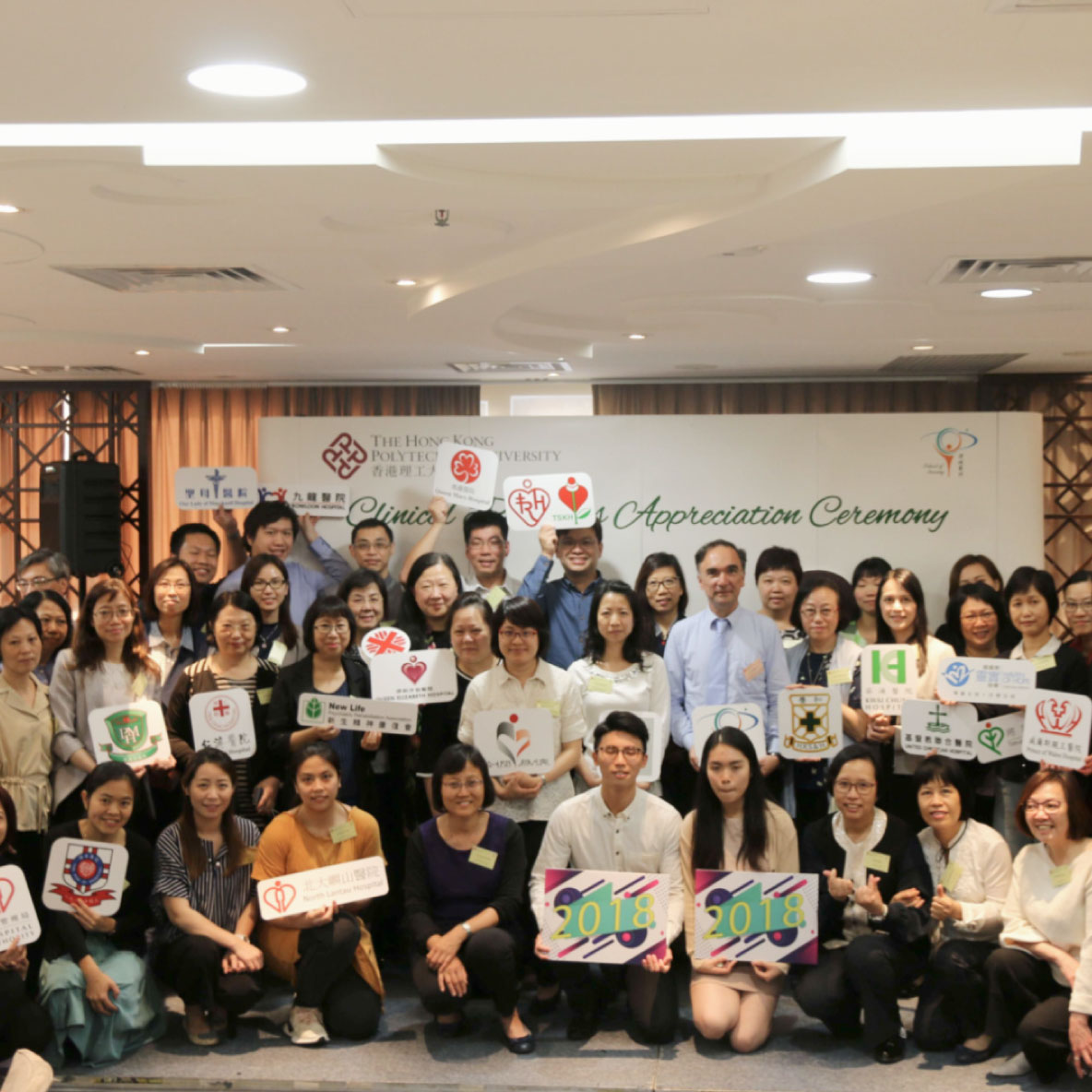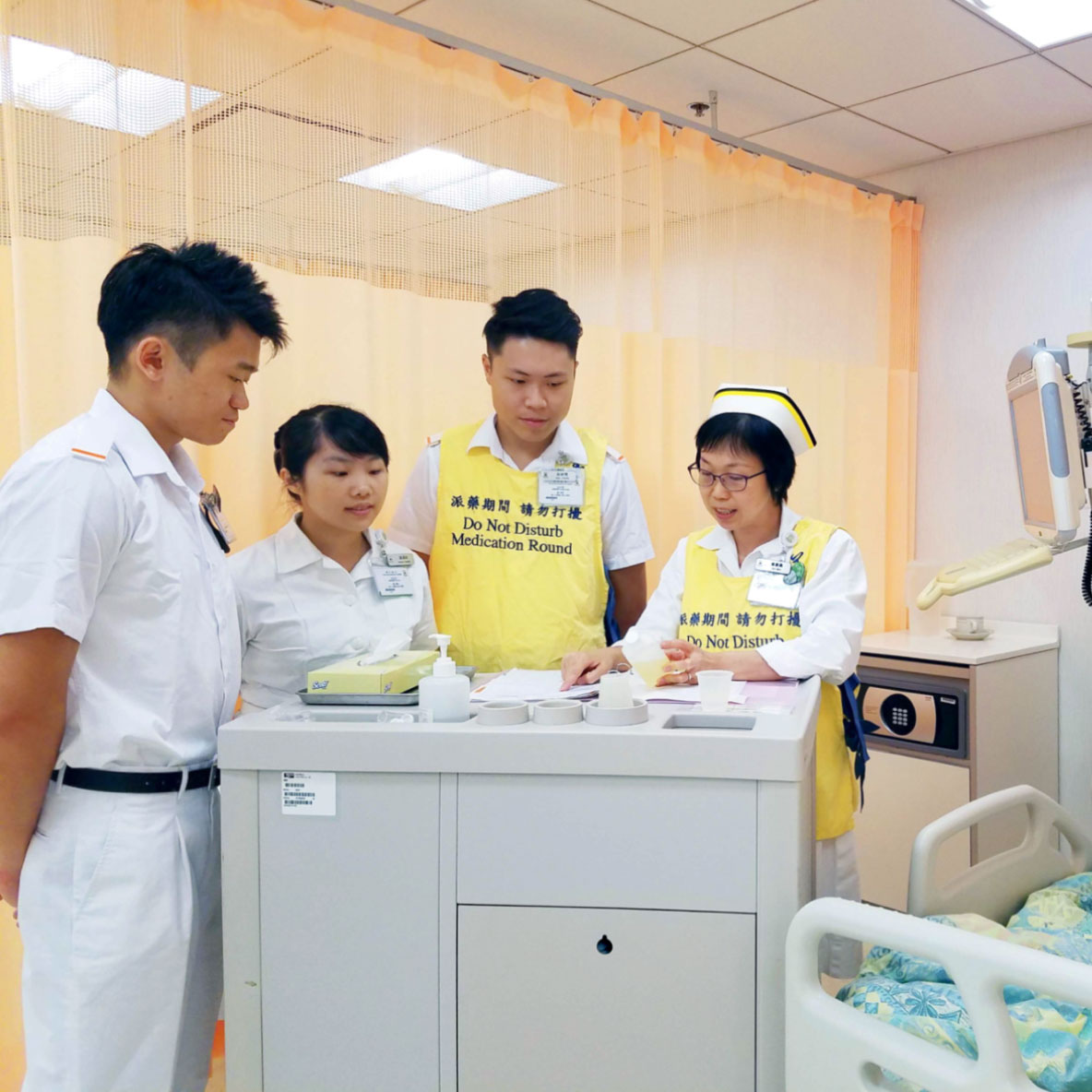 Please put at least one valid content allocate to this component.